Feature Artist Livia Spinolo
Championed by Sophie Singh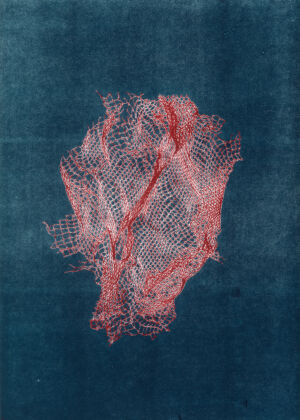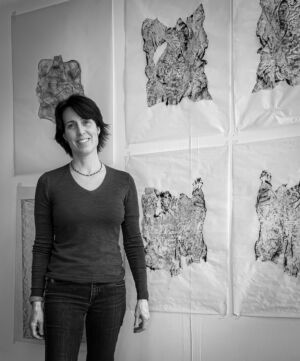 Interview
Livia Spinolo & Sophie Singh
25 May 2022
Interview
Livia Spinolo & Sophie Singh
25 May 2022
Sophie Singh is a director at Art Academy London (AAL), an innovative art school in Southwark that strives to make quality arts education accessible to all. Through a range of full-time, short-term, evening and weekend courses, it enables a greater diversity of students to study. Artist Livia Spinolo graduated from the Art Academy London in 2021 and exhibited in the first graduate showcase post-Covid.

Sophie Singh says: "Livia's work at the show managed that rare thing of making simple forms radiate with emotion. Not only did she create a relationship with our gallery spaces through site-specific work, but for me the work captured the feeling of a very specific and unprecedented time. The sensitive tactile nature of her work, the disquieting strangeness of her sculptures, felt both haunting and comforting after our experience of Covid. Reminding us that our relationship to objects can form the grammar of our mental geography, but at the same time taunting us with the fragility and temporality of mass. I love both the playful artfulness of her work, and its visceral simplicity. For me, it does what all good art does, resets your eyes to make you look at the world afresh."
Born in Milan, Spinolo realised her dreams of becoming an artist after studying geology, working for an energy company for 12 years, and training and teaching applied arts for 16. She also draws on her past experience in silversmithing as a foundation for her craftsmanship. Her practice ranges from drawing and print to sculpture and installation, and aims to create a different version of reality, challenging the viewers' sense of an orderly world, the state of structures and everyday objects.

Spinolo says: "The subject matter of my practice generated from research on the fragility of human existence. With my work I question the imaginary orders rooted in the collective imagination. I investigate what form and space communicates beyond the visible, referring to Bachelard's theory of phenomenology of space. I engage with architectural elements which are symbols of solidity and support and that stand as metaphors for the imaginary systems we have created. My work is a different version of reality and alludes to built urban landscape."

Singh adds: "Her journey makes me proud of the work we do at Art Academy London. Livia has had a varied working life and started her BA with us later in life after studying geology. For her, AAL gave her the 'skill, the training and the permission to inhabit life as an artist'. I think many people struggle to put their creativity first throughout their life. I love that we give people the chance to ignite this side of themselves, at whatever age or stage. Livia has already achieved so much since graduating, and I know as she gains a bigger platform, her work will continue to evolve. I'm excited to watch."

We won't have to wait long to see Spinolo's next project. In July, a public art commission from Surrey Hills Arts and the University of Surrey will be unveiled in Guildford. She is also planning to exhibit twice per year in London with a group of peer artists from Art Academy London who have recently formed a new group called Space Collective.
About the champion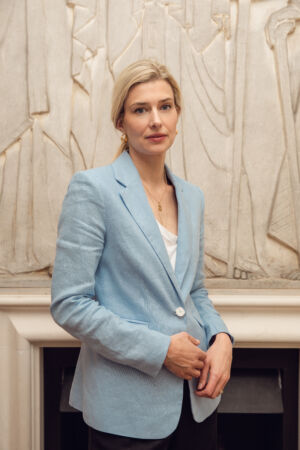 Sophie Singh is a Director at Art Academy London, an artist and art historian by training and
a former creative agency Account Director. Art Academy London is an innovative art school
in Southwark, that strives to make quality arts education accessible to all and champions the
importance of art in driving a better world.
"It does what all good art does, resets your eyes to make you look at the world afresh."
Sophie Singh