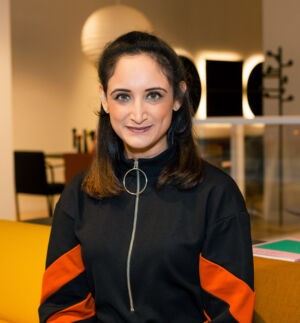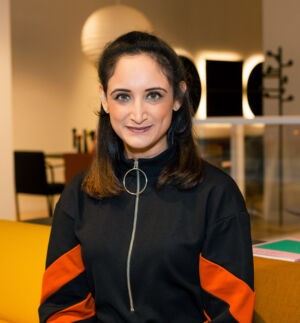 Interview The Design Museum's Priya Khanchandani
Interview
Priya Khanchandani
04 July 2022
Interview
Priya Khanchandani
04 July 2022
The Wick continues its support of the Design Museum – after teaming up to host an audience with Gary Lineker in May – with this week's choice of Monday Muse.

After swapping a career in law for the arts, British writer and curator Priya Khanchandani enjoyed stints at the Victoria and Albert Museum and British Council before becoming the head of curatorial at the Design Museum. Through exhibitions including Amy: Beyond the Stage and Bethany Williams: Alternative Systems, she has helped to push the boundaries of design, and use the material environment to better explain and understand the world we live in.

Khanchandani has also curated the India Pavilion at London Design Biennale and been published widely on design, most notably during her time as the first female editor of design and architecture magazine Icon. An advocate for diversity in the arts, she is a co-founder of the collective Museum Detox and a trustee of The Hepworth Wakefield, too.

THE WICK: Talk us through your typical Monday.
Priya Khanchandani: A typical Monday might involve going through a future programme for the museum with my colleagues, catching up with the curators in my team about the exhibitions we're developing, or working on an exhibition narrative. I often work from home on Mondays so I try to carve out some time for research and catch up on my to-do list. I try to take a screen break and go for a walk at lunchtime in my neighbourhood in north London, and on a Monday evening I tend to read a book – last Monday, it was The Cost of Living by Deborah Levy.
TW: What first sparked your passion for design and what's your top piece of advice for someone who wants to get into design?
PK: I became interested in design during my first degree at Cambridge when I studied Italian Renaissance culture. I had the chance to spend a year living in Milan and that interest turned into a fascination for modern and contemporary design. It wasn't until I studied at the Royal College of Art that theory and broader ideas relating to design drew me in. For those who want to work in design, I would thoroughly recommend a postgraduate degree if you are able to find a way, but now it is financially more challenging and there are definitely other routes in.
TW: In a post-Covid world, with the rise of technology, how has the role of curator changed in your experience?
PK: The role of the curator in creating encounters with real objects in the gallery is more relevant than ever. It's a counterpoint to the rise of the intangible through our screens. Technology has made it possible to create experiences in the gallery and draw the visitor in through playing to different senses and creating new environments too, such as in our current show at the Design Museum, Weird Sensation Feels Good, which is about internet movement that is ASMR [autonomous sensory meridian response].
TW: What are the ways you see design touching other areas of our lives, and how will this manifest in your plans for the Design Museum?
PK: Design is central to what we do, but design goes beyond the literal. It's a way of thinking and a lens through which to examine the wider world, from fashion to pop culture and technology.
"The role of the curator in creating encounters with real objects in the gallery is more relevant than ever."
Priya Khanchandani