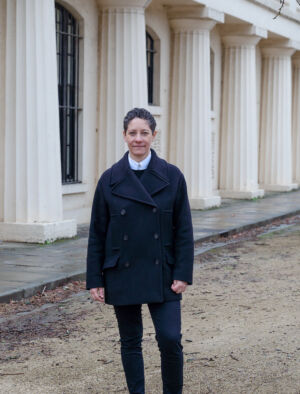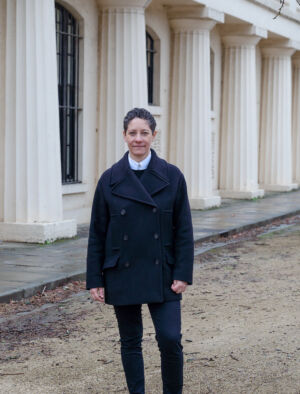 Interview The Institute of Contemporary Arts' Bengi Ünsal
Photography
Anne Tetzlaff
10 October 2022
Photography
Anne Tetzlaff
10 October 2022
In March 2022, Bengi Ünsal became the second woman to serve as the director of the Institute of Contemporary Arts. Joining at an exciting time – as the ICA enters its landmark 75th year – Ünsal is heading up its focus on live music, commissioning a broader range of live performances to join its thriving visual arts, film and education programmes.

She was previously the head of contemporary music at the Southbank Centre, the UK's largest arts centre and one of the most-visited attractions in the country. During her tenure there, she was also responsible for a year-round programme of more than 200 gigs and contemporary music performances across its venues. She also managed the award-winning artist-curated Meltdown festival, alongside guest curators M.I.A in 2017, Robert Smith (2018), Nile Rodgers (2019) and Grace Jones, who brought together artists including Peaches and Skunk Anansie for the 27th edition earlier this year. Under her leadership, the Southbank Centre launched its first regular club night, Concrete Lates, in 2018, and futuretense, a weekly free slot for international emerging music talent, delivered in partnership with BBC Music Introducing.

As multifaceted as her work, Ünsal is a DJ, has run her own events company, launched a festival, and has worked for radio and music TV channels, Universal Music and BMG. This week, she's our Monday Muse, too.

THE WICK: The Wick: Who is your ultimate Monday Muse?
Bengi Ünsal: Recently, my eight-year-old godson was diagnosed with a cancerous brain tumour. After two brain surgeries, chemo and radiotherapy treatments, he is fine now (knock on wood, or pour lead into the devil's ear, as we say in Türkiye). I am so inspired by the resilience he and his mum (my friend) portrayed during this process. The strength and the will to keep on going, staying positive, battling strong winds and waves, holding on to hope, being prepared for the worst, expecting the best and always with a smile on their faces. An experience like this definitely makes one rethink their priorities in life. It's an important reminder of how beautiful our lives are and what really matters. Most problems we face day to day are easily solvable and sometimes feel petty in the grand scheme of things.
TW: As the first woman to serve as the ICA's director in 55 years, how do you think the way institutions are working with females at leadership level is changing?
BU: I must admit, this was long overdue for a progressive contemporary arts institution like the ICA and the world is certainly catching up with not just female-identifying leadership but also BAED [Black Asian Ethnically Diverse] leadership as well. Having said that, in my previous organisations, there was a time when our chair, the CEO, the artistic director and the director of music and performing arts were all female-identifying people and I was lucky to work side by side and learn from such important role models. Without a doubt, we absolutely need diverse perspectives if we want a better world. We need more role models to pave the way for the next generations.
TW: What plans do you have to celebrate ICA's enormous milestone?
BU: It is an honour to be part of ICA's journey in its 75th year. As we celebrate this milestone occasion, we think it is an exciting moment to reflect on our history and celebrate what the ICA is to its community and to the artists that helped shaped it. So, we have asked what ICA is to them and will share the answers across the streets of London and our social media over the coming weeks.

The anniversary also allows us to plan thoughtfully for our future, to become the platform for the next generation of artists, an alternative and safe place for all those looking beyond the mainstream, taking risks and defying definitions.

That's why we are rebalancing our cross-arts programme that gives equal emphasis to music, film, artists' moving image, visual arts, performance and more, and to the spaces where these artforms and others meet and connect. With a new partnership with Dice, we will be focusing on emerging music talent and nightlife programming. The season will also be heralded by a major auction to raise funds to support the ICA with Sotheby's and new ICA Artists' Editions from Lubaina Himid, Harland Miller and others.

TW: In which ways are you seeing the boundaries shift between music and art?
BU: Music, in my opinion, is the most accessible form of art and the glue that connects it all; visual arts, artists' moving image, dance and performance. The new generation of artists are more fluid, more interdisciplinary. I feel the boundaries are certainly disappearing. They defy definitions and are bound only by their imaginations. I think the shift is towards this fluid space. We, at the ICA, are excited to make space for those artists to experiment and create.
"We absolutely need diverse perspectives if we want a better world. We need more role models to pave the way for the next generations."