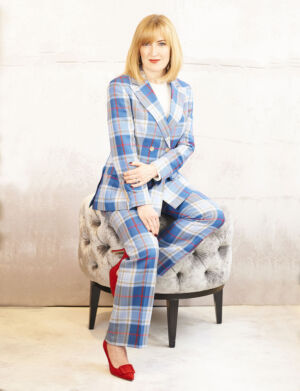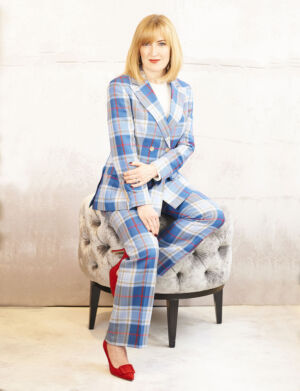 Interview Helen Brocklebank, Walpole CEO and UK luxury champion
Interview
Helen Brocklebank
26 April 2021
Interview
Helen Brocklebank
26 April 2021
As chief executive of Walpole, the trade body that promotes and develops UK luxury and counts 270 brands including Alexander McQueen, Harrods and Burberry as members, Helen Brocklebank is determined to get British luxury the recognition it deserves. With an economic value of £48 billion, that's no small feat. Fortunately, Brocklebank has never shied away from a challenge. Prior to joining Walpole in February 2017, she worked in high-end publishing on brands including Harper's Bazaar, Esquire and ELLE and launched her own content agency for luxury brands.

With Earth Day fresh in our minds, her work at Walpole founding the British Luxury Sustainability Manifesto, with the vision of making British luxury the global benchmark for luxury sustainability, appears to be some of her most important. Her Women in Luxury programme also aims to achieve gender parity at the British luxury C-Suite by 2025. The future of British luxury certainly appears to be in very capable hands.
THE WICK: Talk us through your typical Monday.
Helen Brocklebank: I get up madly early so I can lounge on the sofa drinking pints of coffee, reading a novel or the news in guilt-free idleness before the family wakes up. Like everyone, the last 14 month's Mondays have been defined by back-to-back Zoom: I'm not knocking it – Walpole's member brands are in every part of the British Isles from Speyside and the Hebrides, Yorkshire and Devon, Wales and London, and it has been a marvel to be able to bring everyone together so easily for digital roundtables, working groups and webinars. But now we're slowly unlocking the lockdown, I'm off to Harrods in real life for my regular Monday meeting with Walpole's chairman, Michael Ward, whose day job is running the world's most famous corner shop. He's an incredibly inspiring and insightful leader and spending an hour with him is always like a mini-MBA in luxury. Afterwards, I'll walk around Harrods looking at all the wonderful things in that palace of luxury, imagining what I'd buy if I were suddenly to come into a fortune.

TW: Who is your ultimate Monday Muse?
HB: The Kick Inside was the first album I ever bought, and I've loved Kate Bush ever since. She is my Monday Muse because she is unique, beautiful and artistically brave and reminds me how important it is to plough one's own furrow and not follow the herd.

TW: What's your favourite culturally curious spot?
HB: I love the Glass Galleries of the V&A. It's full of objects so exquisite they're almost magical. There is something intriguing about things that are simultaneously fragile yet durable.
TW: Which book would you gift someone?
HB: Anthony Quinn's latest novel, London, Burning, was only published on 8 April and I've already sent copies to six friends. Set in late 1970s London against a backdrop of political corruption, terrorist violence, street protest and tabloid sleaze, it's a novel that has as much to say about the time we live in now as the period in which it is set. Quinn is a skillful storyteller who wears his literary chops lightly and whose characters jump vividly off the page and stay with you long after the final page has been turned. I recommend it wholeheartedly.
TW: What is your ultimate luxury?
HB: Glyndebourne, always. A black-tie picnic in the most glorious garden with opera. It's the most gloriously luxurious British experience imaginable.
TW: Gen Z vs long-time experts, who is currently dictating the luxury agenda?
HB: It's a blend of both – commentators associate big movements like sustainability and purpose but long-term experts will remind you that those things have always been a feature of luxury. Hermès says luxury is that which can be repaired. And as a general observation, in luxury the past is in a constant dialogue with the present to create the future.
"In luxury the past is in a constant dialogue with the present to create the future."
Helen Brocklebank