Objects of Desire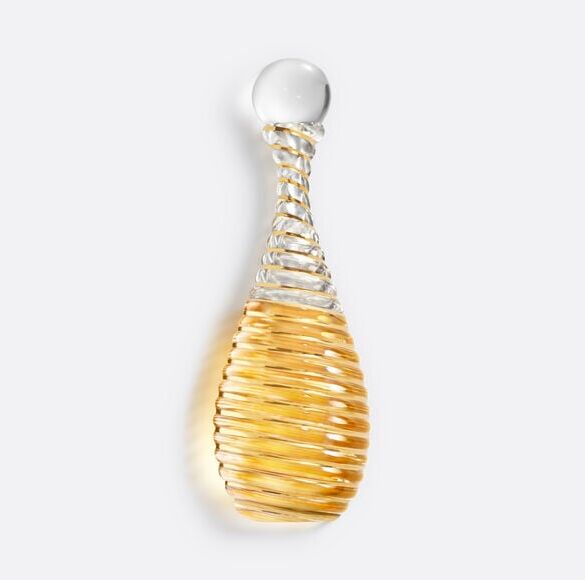 Object J'adore x India Mahdavi
J'adore x India Mahdavi
Price on request

Few perfume bottles can have the same instant recognisability as Dior's J'adore: since its launch in 1999, it's been personified by a golden Charlize Theron and lauded by A-listers including Kate Winslet and Chrissy Teigen. In a striking turn of events, Dior invited India Mahdavi of sketch re-design fame to reinvent the emblematic bottle. The result is as elegant and sensual as the floral and voluptuous perfume it contains.

'When you hear 'J'adore', you think of course of the eponymous fragrance,' says the interior designer. 'But let's not forget the first meaning: it's a cry from the heart — the cry of emotion, faced with something that appeals to all of our senses, that seduced us and transports us.'

The limited series of 1000 pieces, each one unique and numbered, was made in Venice by Salviati and its historic Murano master glassmakers. No doubt, it will soon be a collector's item. Enquire in store now.