Spotlight Contemporary Artist Lucy Smallbone
Championed by Davina Barber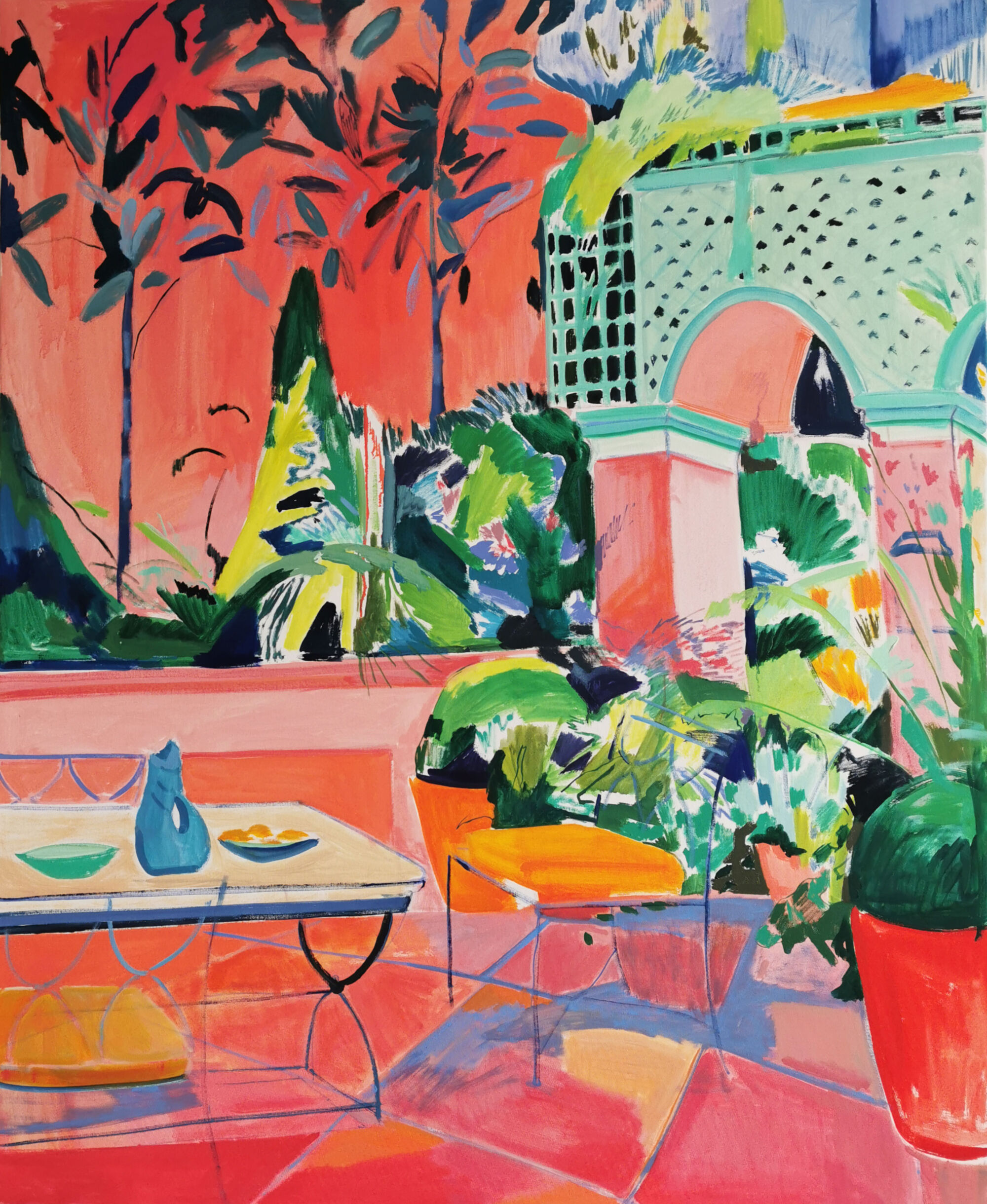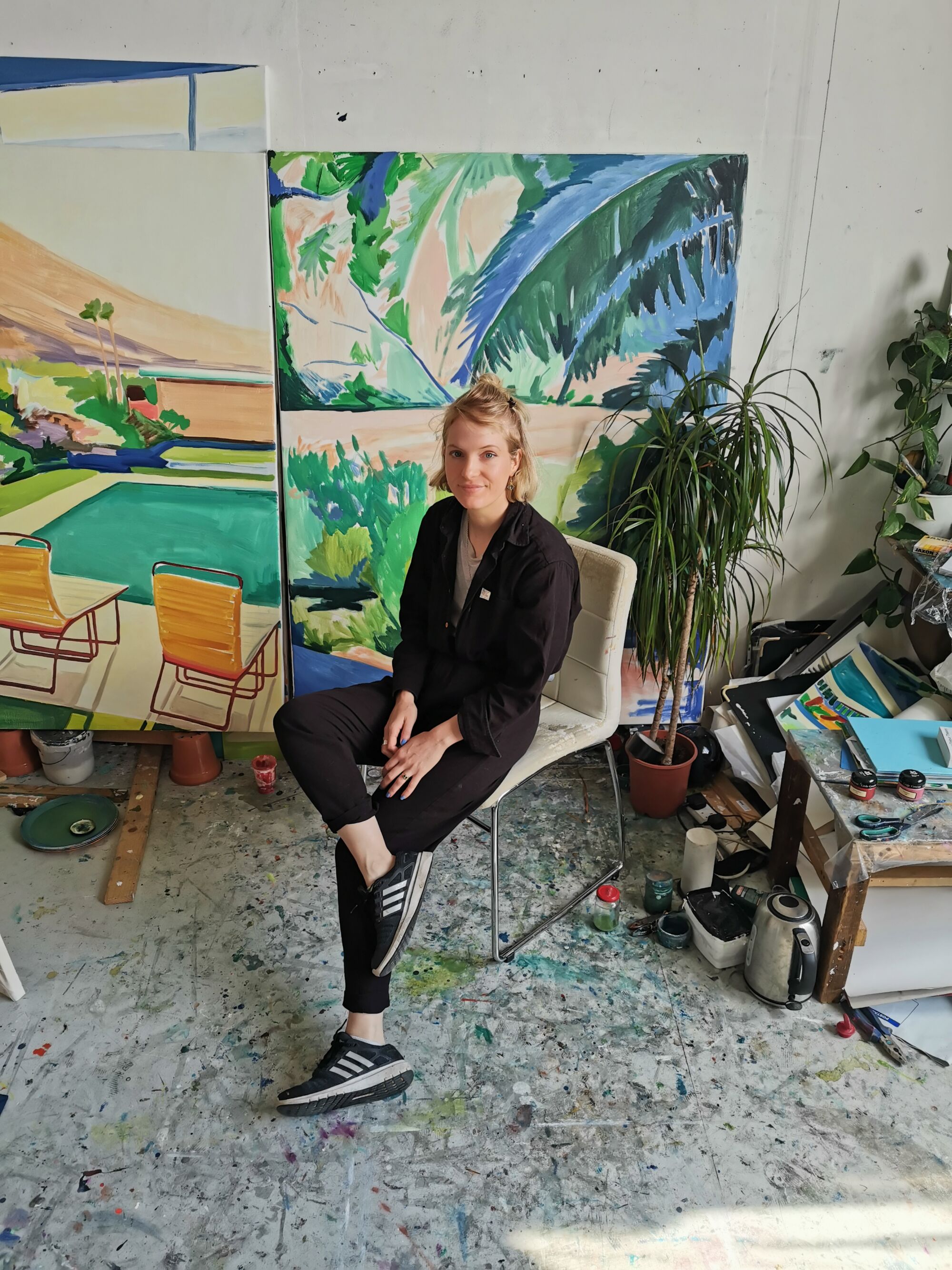 Through her colourful, fantastical oil paintings, London-based artist Lucy Smallbone looks to interrogate how reliably we remember places visited in the past. How accurate are the pictures held in the mind's eye, or shown in a rose-tinted photograph captured through a lens we, ourselves, pointed? At her studio in Brixton, she creates works that blur the boundaries between real and fictional spaces, reminding the viewer how stories told and retold can distort reality.

She explains: "I am inspired by memories and trying to capture them. For this I tend to focus on holiday images. Nothing in our lives except big milestones are documented as much as holidays. Photos, film and other people's narratives often distort them. So memories become this ever changing truth, peppered with strong feelings and senses. You probably can't remember the whole of a view, but you remember the sunlight being so bright you had to shield your eyes, or the smell and colour of rain on hot terracotta. I play with this in the works by over saturating colour or distorting marks to try and stir memories."

Davina Barber says: "I came across Lucy's work in the depths of a wintry lockdown, thanks to the brilliant ACC Collective (Art for Charity Collective). With my colourist tendency her palette immediately appealed."

Davina adds that while Lucy's works can initially appear recognisable and nostalgic in their subject matter, "look a little deeper and you're drawn into a quasi-fantasy world. Reality is heightened or tinted. At my latest exhibition (where her paintings sold out), someone described Lucy's work as having that Baz Luhrmann feel. While some paintings offer a retro vibe, others are deliciously exotic. All are painted with great energy and aptitude. Her watercolour studies (a favourite) are more fluid and gentle, the oils, in contrast, offer short bursts of Matisse-like brushstrokes in rich and vivid colours."

About the champion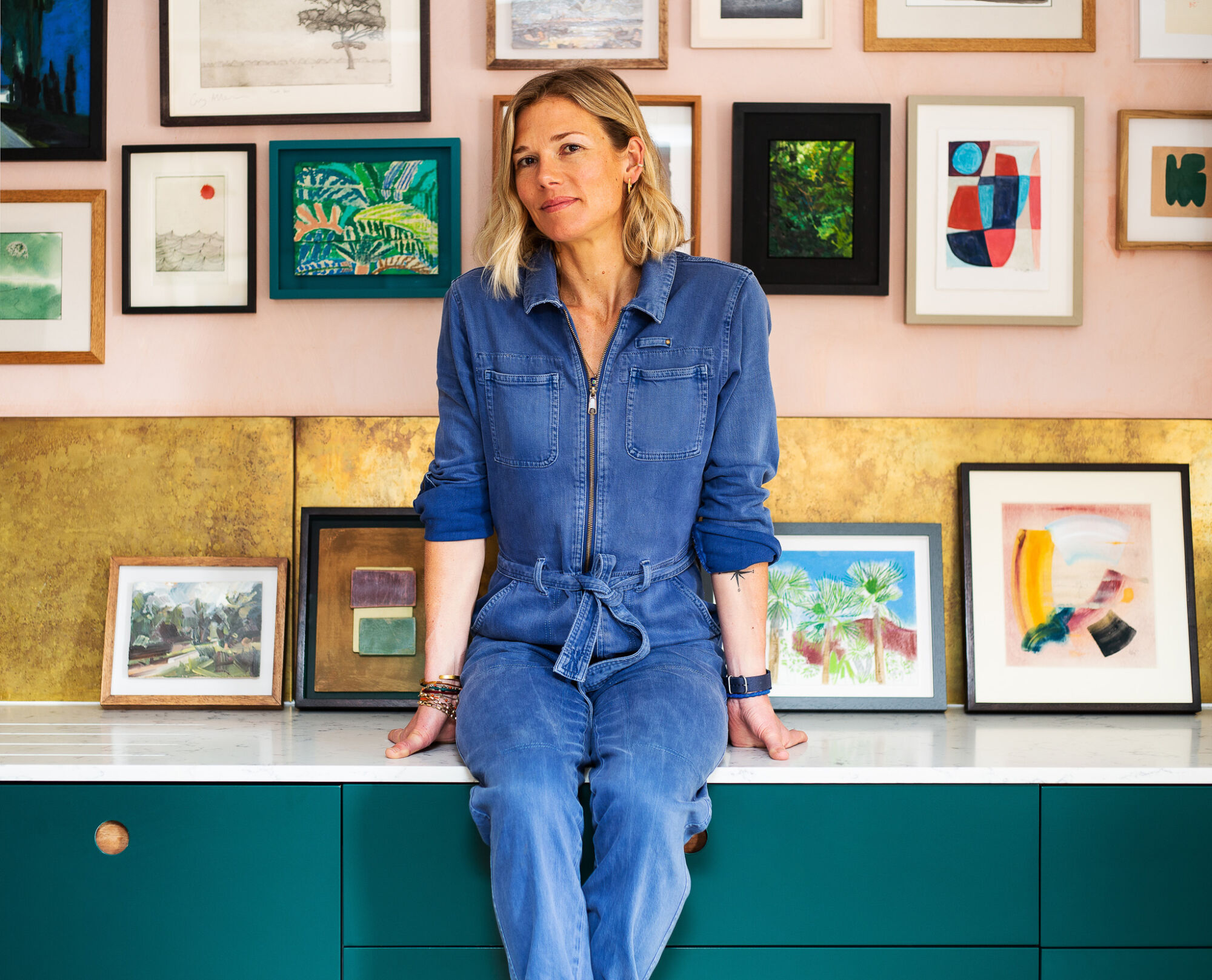 Davina Barber works with emerging and established artists to sell their work at exhibitions and art fairs. An Art History graduate with a passion for the Modern British era, she splits her time between Norfolk, where she is an Ambassador to the Sainsbury Centre and runs the pop-up exhibition series Norfolk by Design, and London, where she's a prominent figure within the art fair scene.
"There is a beauty in trying to remember something and paint it, because at some point paint and the art of painting takes over – so like the memory things slip and change."