Feature Ceramicist Martha Freud
Championed by Bryony Gordon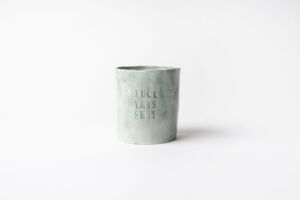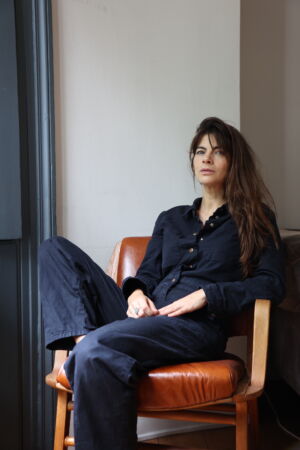 Photography
Courtesy of Martha Freud
07 December 2021
Photography
Courtesy of Martha Freud
07 December 2021
Artist Martha Freud's first exhibition in a decade, Mixed Messages, opened at the Nonemore Gallery at Rathbone Place in London at the end of November. And we're just as excited as her friend and this week's champion Bryony Gordon to see her new series of ethereal ceramic works that play with language and form.

Gordon says: "I am lucky to have Martha as a friend for many, many reasons, too many to list here. The one I will go into is that she gives the best presents: namely, her art. When I was particularly down, a lightbox bearing the words of Leonard Cohen lifted my soul: 'There is a crack in everything, that is how the light gets in'. It has a permanent place in my living room, reminding me of the complex beauty that is life. One day, she randomly gifted me and my husband two beautiful plates glazed with the lyrics from our first dance: Take That's 'Rule The World'. That generosity sums up Martha's work for me: she makes it because she wants to, because she needs to, because she is so full of love that she wants to spread.

"All her creations are aesthetically beautiful, of course, but even better than that is the fact every time I look at something she's made, it improves me a little bit. It makes me think, and it raises my spirits. We definitely need more Marthas in the world, and I am eternally grateful to have this one in my life."

The great-niece of Lucian and the great-great-granddaughter of Sigmund Freud, London-based Martha studied furniture and product design at Kingston University before discovering an affinity with ceramics. She says: "My work is inspired by the world around me. When I'm based in the city, my work tends to be more influenced by people, conversations, architecture. When I'm working in a more natural environment, the organic forms that surround me can be seen reflected in my work." As fellow artist, illustrator and author Charlie Mackesy — another champion of her work — puts it, Martha creates: "Beautiful art – beautifully honest."

Running until 26 February 2022, Freud's current exhibition will offer visitors a rare opportunity to connect with her one-on-one as she builds a tile wall. She adds: "It's a growing, collaborative project and a way of giving the people who come to the exhibition an opportunity to sit with me, and to connect over the opportunity to express ourselves creatively."
About the champion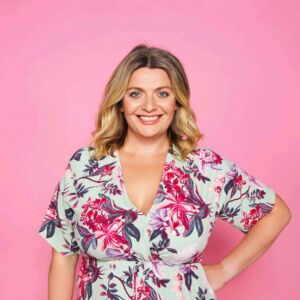 Author, mental health advocate and journalist Bryony Gordon began her journalistic career as an intern for the Daily Express before going on to have weekly columns for the Daily Telegraph and Sunday Telegraph's Stella magazine. In 2014, she published her first of six books, the memoir The Wrong Knickers. She's since followed it with a self-help guide for teenage readers and written extensively on her challenges with obsessive-compulsive disorder, bulimia, alopecia and addiction.
"Every time I look at something she's made, it improves me a little bit."