Feature Chilean artist Catalina Swinburn
Championed by Selma Feriani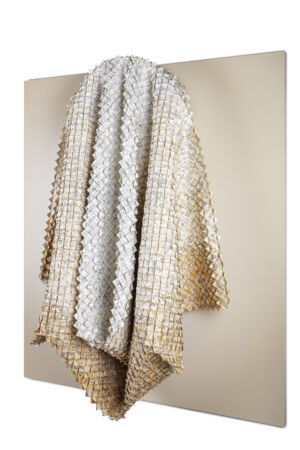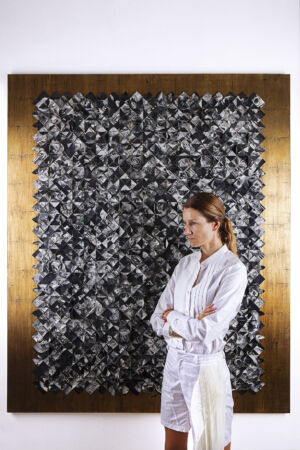 Interview
Catalina Swinburn
17 November 2021
Interview
Catalina Swinburn
17 November 2021
Selma Feriani established her eponymous gallery in early 2013. Housed in a former convent in Sidi Bou Said in the heart of Tunis, it is focused on discovering and supporting exceptional young artists throughout their careers.
The gallery's recent Archaic Contingency exhibition, held at London's Cromwell Place in October 2021, marked its third solo show with Chilean artist Catalina Swinburn. Feriani met Swinburn, who works between Buenos Aires in Argentina, Santiago in Chile and London, UK, more than a decade ago in London and has been supporting and presenting her work ever since.

Selma Feriani says: "I've developed a strong relationship with Catalina. I feel very much involved in her process and very excited to present her work to collectors and curators.

"Catalina is a traveller and a curious artist, she is always interested and keen to meet new civilisations, people and materials. We've travelled a lot together.

"The process in Catalina's practice starts with a gesture. She works intuitively and then separates herself from the work to process the work. Creating and analysing are two different processes. She finds completion sometimes months or years later, often unexpectedly or through intense introspection. Time to mature is part of the process and that's what I appreciate in Catalina's practice."

Catalina Swinburn adds: "The inspiration that drives my work is the ritual. I rescue ancestral rituals related to sacred places, ancestral geography and original memory; and take them into my own exploration where the work is presented as a syncretic bricolage, as an attempt to reconcile different doctrines, a process of transculturalisation, the union of the sacred and the secular.

"I like creating new narratives as an anticipated archaeology. I intend to develop research on historical narratives and investigate living traditions. Something my practice has been dedicated to is searching to evoke what is no longer present. There is a play between reality and fiction, bringing together performative actions."

For Swinburn, textiles are among the most visible signs of sacred spaces and sacred roles. Her handmade sculptures are produced by intricately weaving together texts to construct robust monumental structures. The weaving is designed with a stepped pattern inspired from the sacred ruins and old scaffold textiles used in Andean cultures. It is also a symbol of female expression.

She says: "Women used to weave together. It's a living tradition that is passed through time. It was a space of freedom for woman to express themselves and to be able to create pieces with symbolical meanings, associated with ritual offerings."

Feriani adds: "Catalina's work involves a very large amount of time in research. She questions everything, from the idea, the materials used and the conceptual content in the work. The historical and cultural research has become as important as material experimentation, and I very much appreciate the depth in each work she will produce. We spend long hours discussing ideas and how the work should evolve. The entire process is fascinating."

Following on from her most recent solo exhibition, Archaic Contingency, Swinburn will be presenting work related to Inca mythology at Art Basel Miami in December.
About the champion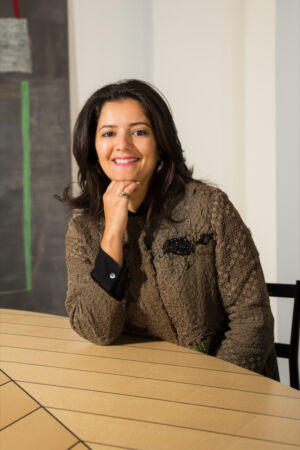 Tunisian gallerist Selma Feriani worked at an investment firm in London before she left the world of finance behind to open her own gallery to create a bridge between Europe and North Africa. Today, the Selma Feriani Gallery represents 16 artists from the MENA region and around the globe, including Ziad Antar, Maha Malluh and Catalina Swinburn. Feriani is often credited as shaping Tunis's art scene and putting the spotlight on the nation's most exciting creatives.
"We spend long hours discussing ideas and how the work should evolve. The entire process is fascinating."