Feature Cyrus Mahboubian reignites our love of Polaroids
Championed by Kamiar Maleki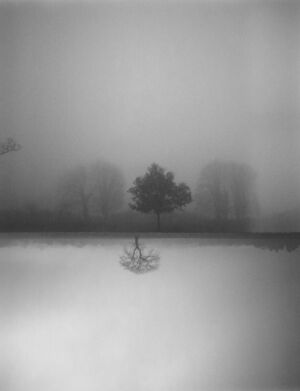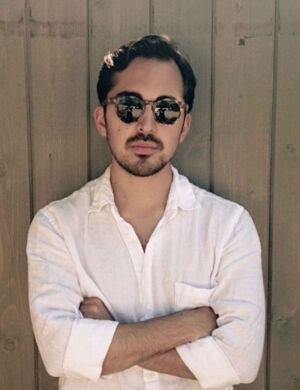 Interview
Cyrus Mahboubian and Kamiar Maleki
17 March 2021
Interview
Cyrus Mahboubian and Kamiar Maleki
17 March 2021
As a collector, curator, fair director, patron and philanthropist with more than 15 years of experience in collecting, curating and managing art fairs and projects, it's fair to say that Kamiar Maleki has a considerable eye for talent. He was fair director of Contemporary Istanbul from 2016 to 2018, is the director of the VOLTA Art Fairs in Basel, New York and Miami and founder of the Institute of Contemporary Art Young Patrons in London.

Here Maleki shares why British-Iranian artist Cyrus Mahboubian and his contemplative approach to photography and continued use of analogue materials, especially Polaroids, caught his eye.
Maleki said: "As someone who has always championed young artists' work, my speciality was never in photography. Being introduced to Mahboubian's work a few years ago, I instantly fell in love with his intricate use of Polaroid. His simple yet complex technique of physically manipulating his photographs – cutting and collaging different landscapes together to create imaginary compositions, makes his works special and feel like a painting that one can immerse oneself in."

Mahboubian has stated that his intentionally slow process is a response to the increasing influence of technology in our lives. He told us: "I enjoy technology but find our state of constant connectivity overwhelming at times and the antidote is being in the quiet of nature. The natural world is an enduring source of inspiration – my favourite subject matter is landscapes and the sea."

Maleki adds: "[His works] feel intimate and personal. In the fast-paced world that we live in it, is exciting to see a young artist use these methods to engage with his art. In his most recent show, 'Polaroids/Composites', which I had the pleasure of visiting, he uses single Polaroids, etched and collaged-together Polaroids, known as 'composites', bringing a new form of attentiveness to their subject."

Mahboubian's work has been exhibited in solo and group shows in London, Paris, Los Angeles, Moscow, Istanbul and Dubai. His first photobook, Viscera, was published in 2019 with book launches taking place at Sotheby's and the London Art Book Fair at Whitechapel Gallery. He chose to create a photobook as they were an important part of his education when he was a student and first developing his practice.

You can see his most recent work with expired Polaroid film currently in a solo show in Mayfair. Much of the work was made last year in lockdown. He's also hoping to screen a new video work he made in lockdown later this year in a gallery context.


About the champion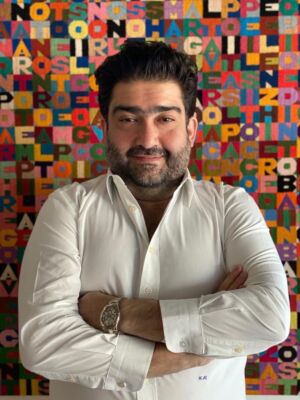 Kamiar Maleki is a Collector, Curator, Fair Director, Patron and Philanthropist with over 15 years' experience in collecting, curating and managing art projects and fairs. He was Fair Director of Contemporary Istanbul from 2016–2018. Fluent in English, German and French, Spanish and conversational in Farsi. He is also Co-Founder of the Agha Khan Museum UK Patrons Chapter, and Founder of ICA Young Patrons for the Institute of Contemporary Art (ICA) in London. Kam is the Director of the VOLTA Art Fairs (Basel/New York/Miami).
"Being introduced to Mahboubian's work a few years ago, I instantly fell in love with his intricate use of Polaroid."
Kamiar Maleki