Feature Ugandan artist Stacey Gillian Abe
Championed by Joe Kennedy and Jonny Burt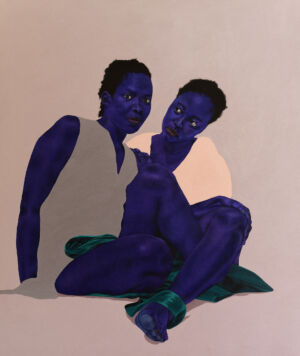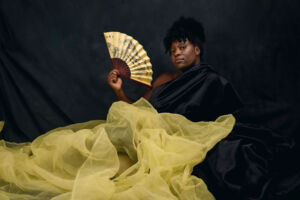 Interview
Stacey Gillian Abe
12 October 2021
Interview
Stacey Gillian Abe
12 October 2021
Unit London co-founders Jonny Burt and Joe Kennedy opened their contemporary art gallery with a simple vision: to tackle the industry's elitism by allowing everyone to experience exciting art and giving emerging artists a platform. That was 2013 and their objective is still the same.
Their current group exhibition, Song of Songs: Representations of the self, spirituality and states of mind in art – from modernity to the digital age, brings together works by British surrealist artist Ithell Colquhoun with emerging contemporary international artists including Ugandan artist Stacey Gillian Abe.

Abe's surrealist works, which reflect on her personal experiences, challenge stereotypical representations of the black body.

Unit's Jonny Burt and Joe Kennedy said: "What struck me about Stacey was the very refreshing way in which she tells the stories of her community, giving a voice to the younger generation trying to establish their identity. This is very reflective of our own ethos at the gallery, which is to cultivate a diverse, accessible and focused space for emerging artists to tell their stories and claim their space in the art world. 

"In Uganda, there is not a plethora of aspirational female role models, and it is an honour to be working with such a strong, independent, and talented artist like Stacey – a gifted individual who we have no doubt will become a positive role model in her community for generations to come."

Just as she's an inspiration to others, Stacey Gillian Abe also draws inspiration from the woman in her life. She says: "My work is autobiographical and for that my influences and inspirations come from my memories and personal experiences. I am a muse in my work but the women in my family influence a great part of my concepts too."

Her emotive and provoking practice, which includes photography, sculpture, performance and painting, probes unsettling narratives on the subject of identity, gender, spirituality and cultural mysticism, and draws on autobiographical documentation to highlight complex situations experienced throughout her life. It will be on display in Song of Songs until 6 November, before being presented in a solo exhibition at Unit London in a few months' times. Later this year, she will also feature in a group exhibition with Jeffrey Deitch gallery and Kehinde Wiley.
About the champion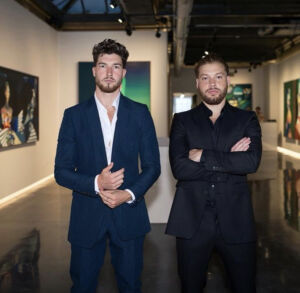 Before shaking up London's art scene with their Unit London contemporary art gallery in Mayfair's Hanover Square, Joe Kennedy and Jonny Burt met at school where they hatched their plan to pursue a creative career. Since the gallery's inception in 2013, it has established itself as a global artistic platform, successfully launching and advancing the careers of an impressive number of contemporary artists. Their latest endeavour, Institut, claims to be the first art world-led platform for NFTs.
"[Stacey's] a gifted individual who I have no doubt will become a positive role model in her community."