Spotlight Zurich Art Prize winner Kapwani Kiwanga
Championed by Sibylle Rochat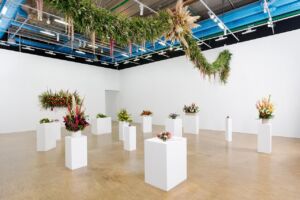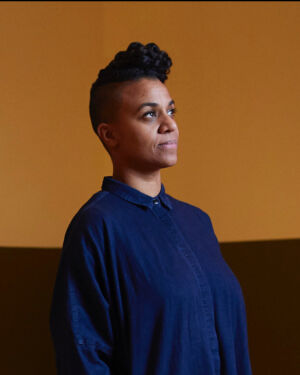 Interview
Kapwani Kiwanga & Sibylle Rochat
06 April 2022
Interview
Kapwani Kiwanga & Sibylle Rochat
06 April 2022
To support new voices and new ideas in the art world, Sibylle Rochat founded Concrete Projects with Emilie Pastor in 2015. Together they provide financial and logistical support and expertise to artists and institutions to help them realise challenging and complex exhibitions. One such artist is Kapwani Kiwanga, who has recently been invited to participate in the 59th International Art Exhibition of La Biennale di Venezia, curated by Cecilia Alemani. The large scale installation in the Corderie will be one of the most ambitious projects of the Biennale.
Sibylle Rochat first came across Kapwani Kiwanga's work by chance, passing by the window of a gallery on her way to her office. She says: "The gallery was closed, I got obsessed until I could secure a work. I was immediately fascinated by her restrained and mysterious sisal sculptures – comprising of harsh steel frames, draped with layers of soft sisal fibre.

"I began looking into Kiwanga's work and discovered that her practice is research based and uses materials that have historic, political or geological significance. For example, the sisal fibres relate to the history of Tanzania's independence as sisal plantations were nationalised in attempt to assure Tanzania's economic self-sufficiency.

"It is not often that an artist's practice is conceptually and aesthetically strong. Kiwanga's work sits at this intersection."

Kiwanga's practice began in the mid-2000s and comprises sculpture, photography, performance, video and installation. She focuses on underrepresented histories and historical and contemporary power imbalances, and her work has received international acclaim and several prestigious prizes, including the Prix Marcel Duchamp in 2020, the Sobey Art Award from the National Gallery of Canada and the Frieze Artist Award in 2018. The Canadian-French artist was also the fifteenth winner of the Zurich Art Prize this year.

Rochat adds: "In 2021, we were able to support Kiwanga's installation at Palais de Tokyo. Her work has in many ways become emblematic of Concrete Projects' mission – big ideas and even bigger installations."

Her large-scale installation in the Corderie will be one of the most ambitious projects of the Venice Biennale. Kiwanga shares: "The work I will show in the exhibition is at once a study in transparency, material, and colour and landscape. Furthermore, and as is often in my work, the material used has a political dimension. In this instance, silica sand will be present in this exhibition. My interest in this material is that it can be used to make a functional and constructive material; glass or utilised for fracking. This is a recurring interest in my work: how nature and neutral materials can be used to ambiguous ends – this speaks more broadly to my interest in systems and particularly power systems."

The Biennale's The Milk of Dreams exhibition brings together 213 artists from 58 countries – many will be participating in the international exhibition for the first time – and will run from 23 April to 27 November 2022.

Kapwani Kiwanga is represented by Galerie Poggi, Paris; Goodman Gallery, Johannesburg, Cape Town and London; galerie Tanja Wagner, Berlin.
About the champion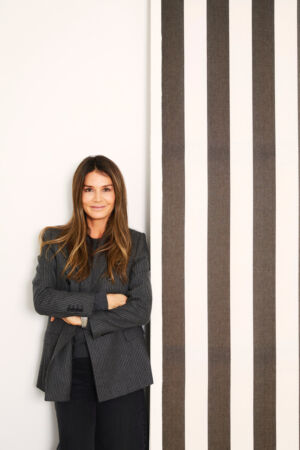 Sibylle Rochat draws on more than two decades of experience working in contemporary art, including stints at Christie's New York and working for a prominent art dealer in Switzerland. In 2012, she moved to London to be at the heart of the contemporary art market. Since then, she has helped to develop one of the first online art auction platforms, as well as her own advisory, the London-based Rochat Art Consultancy, and the successful non-profit initiative Concrete Projects with co-founder Emilie Pastor.

"It is not often that an artist's practice is conceptually and aesthetically strong. Kiwanga's work sits at this intersection."
Sibylle Rochat