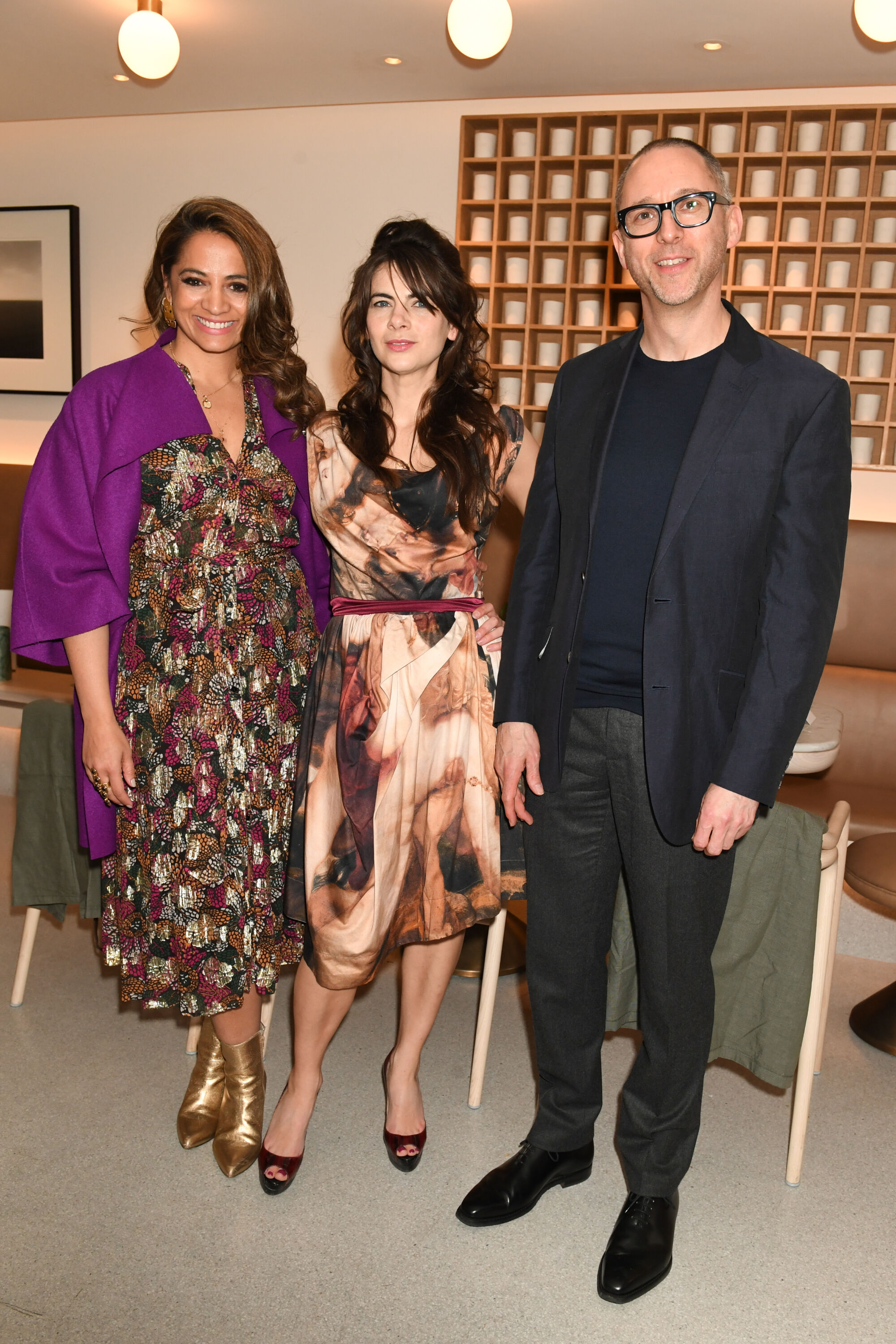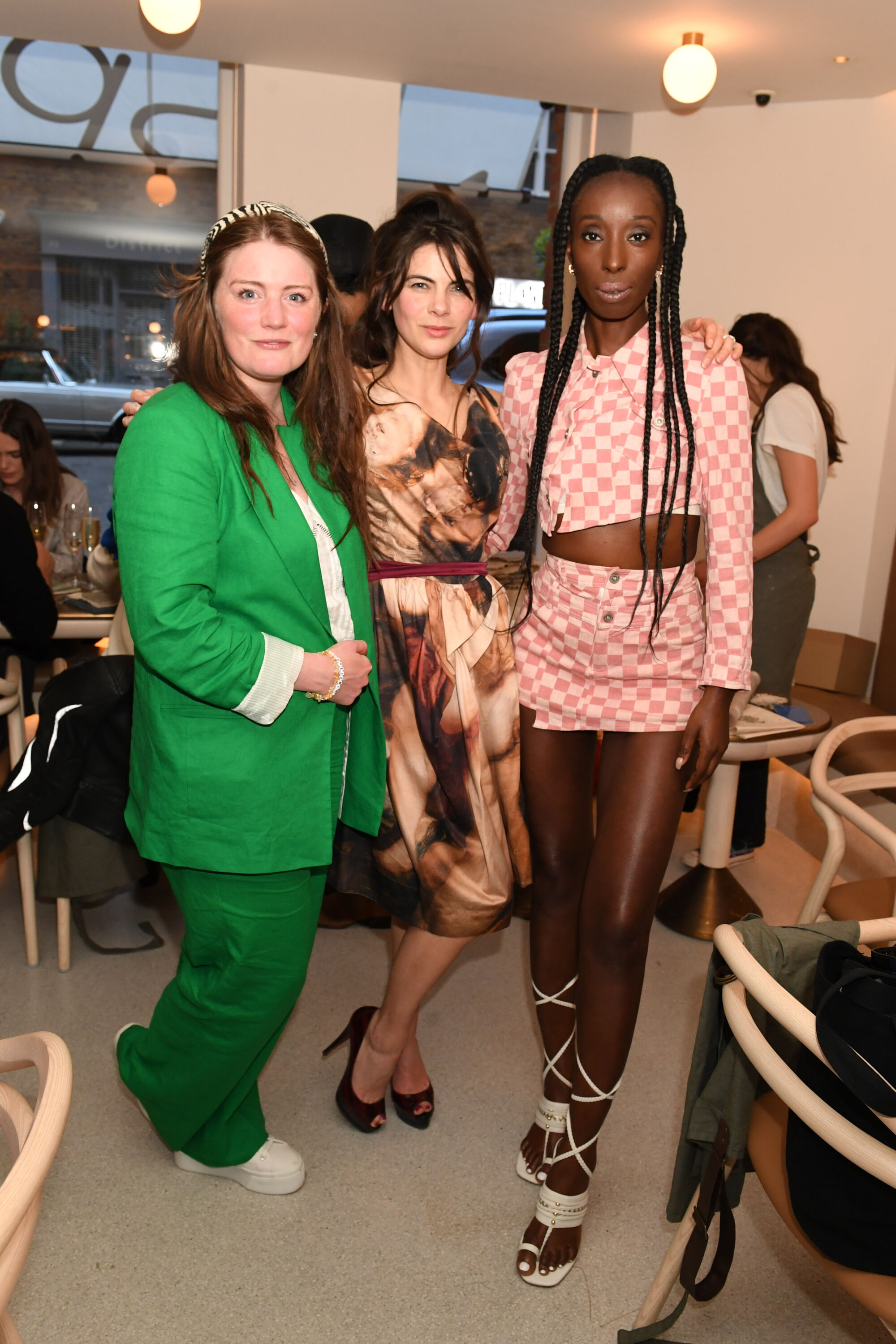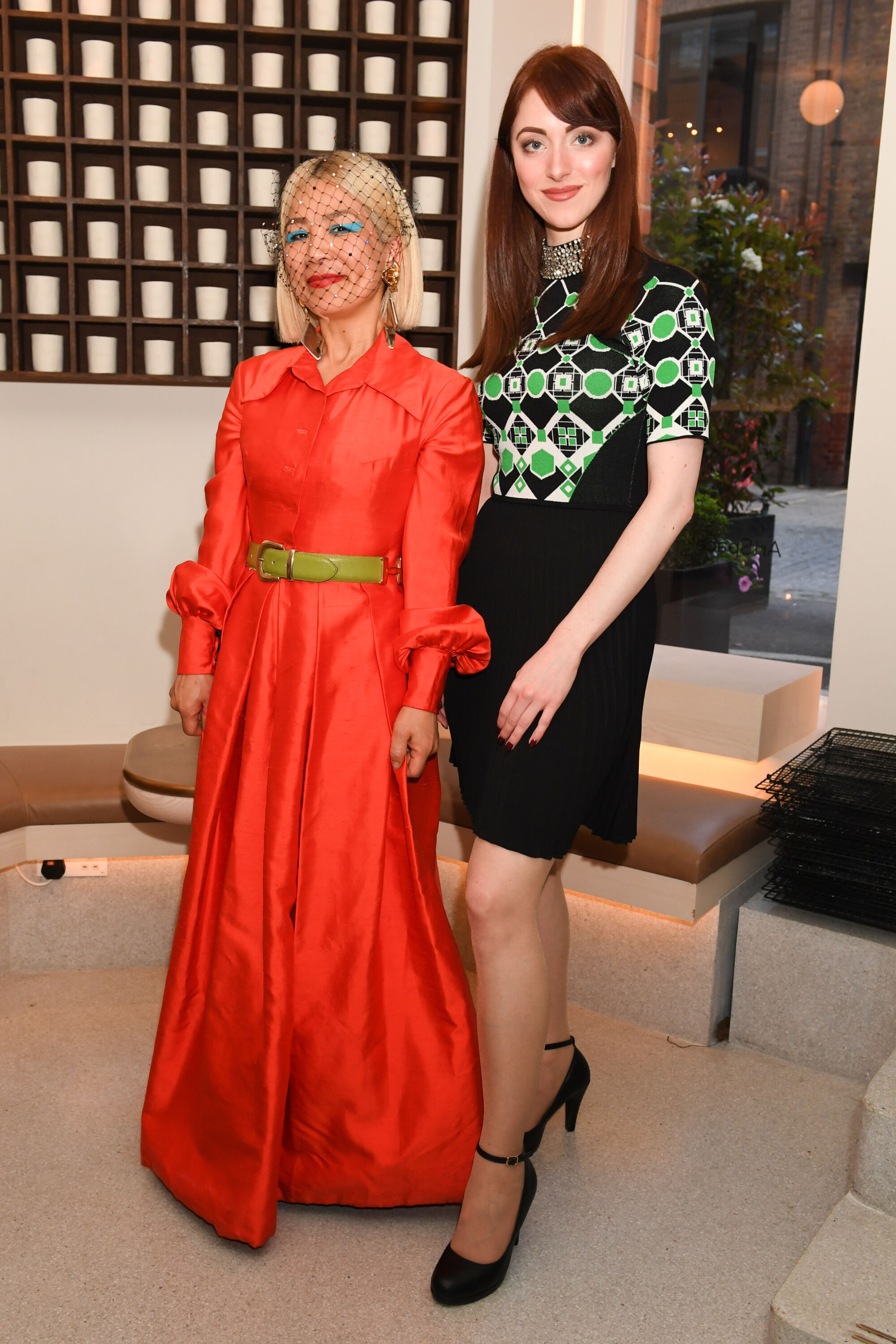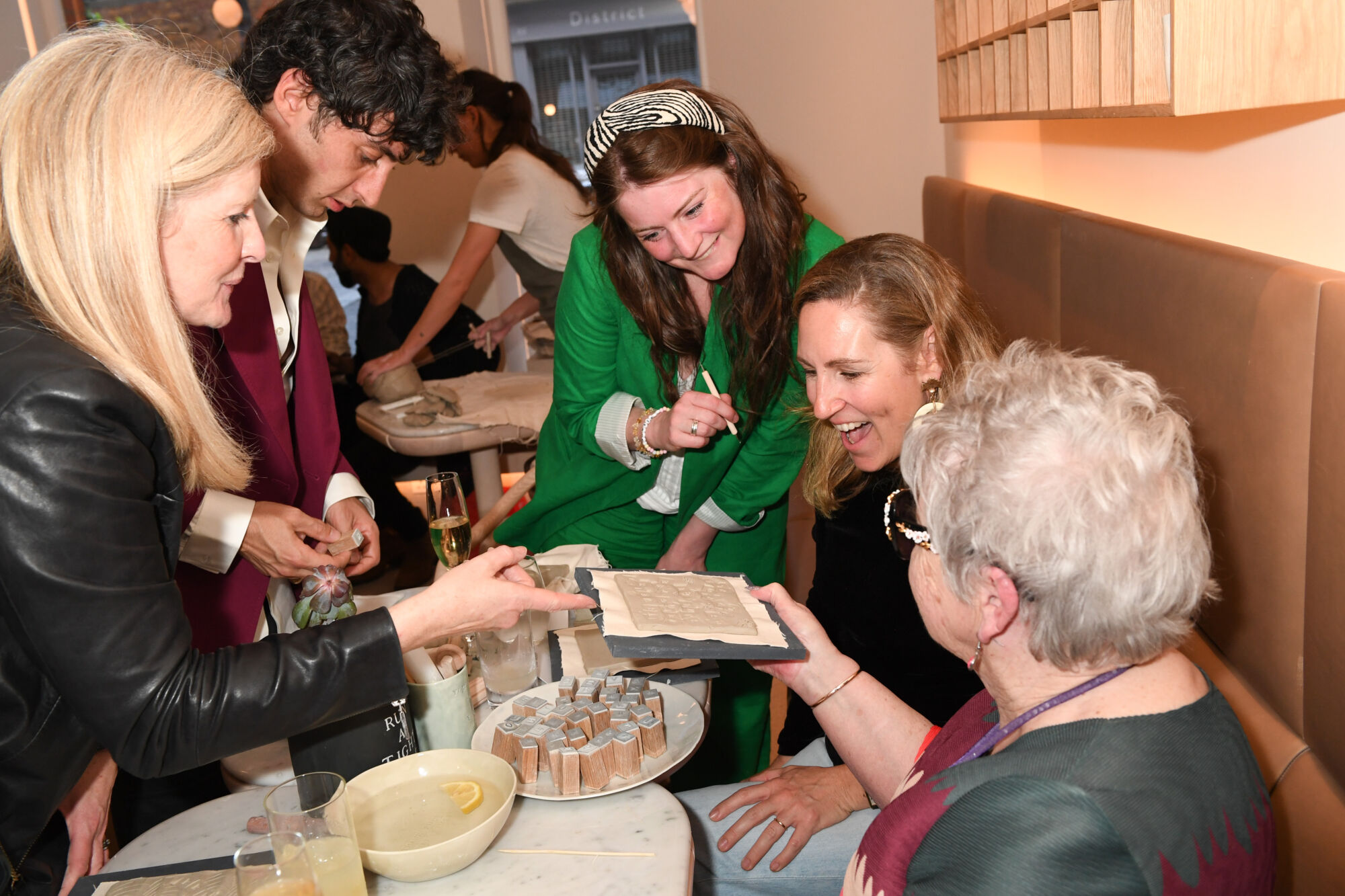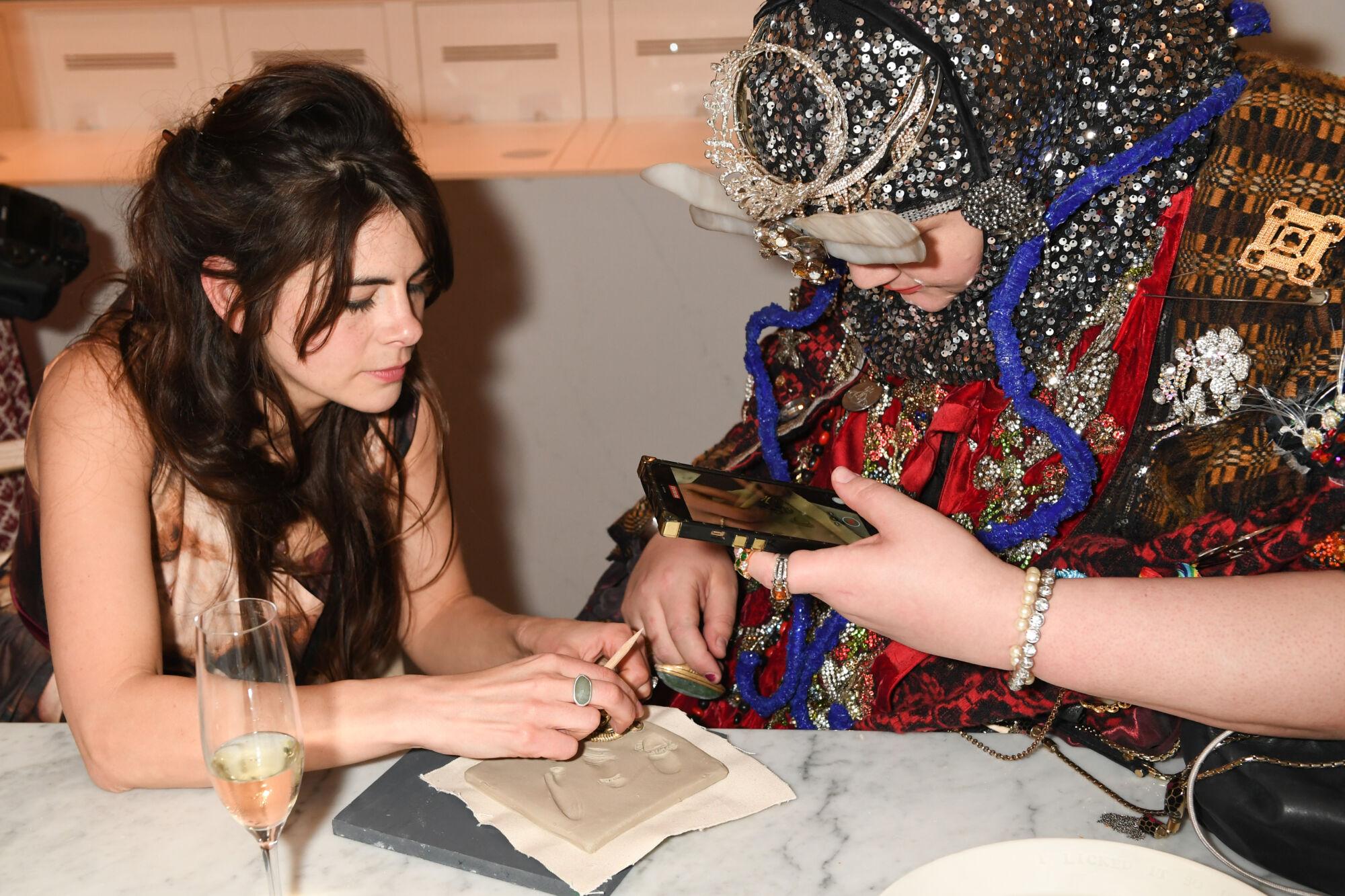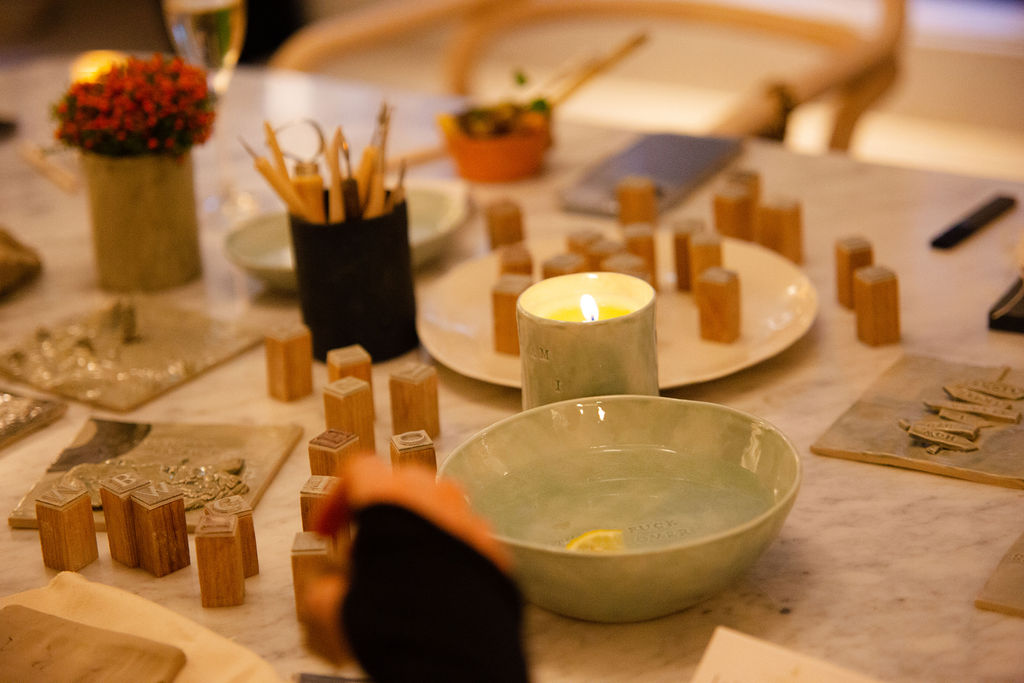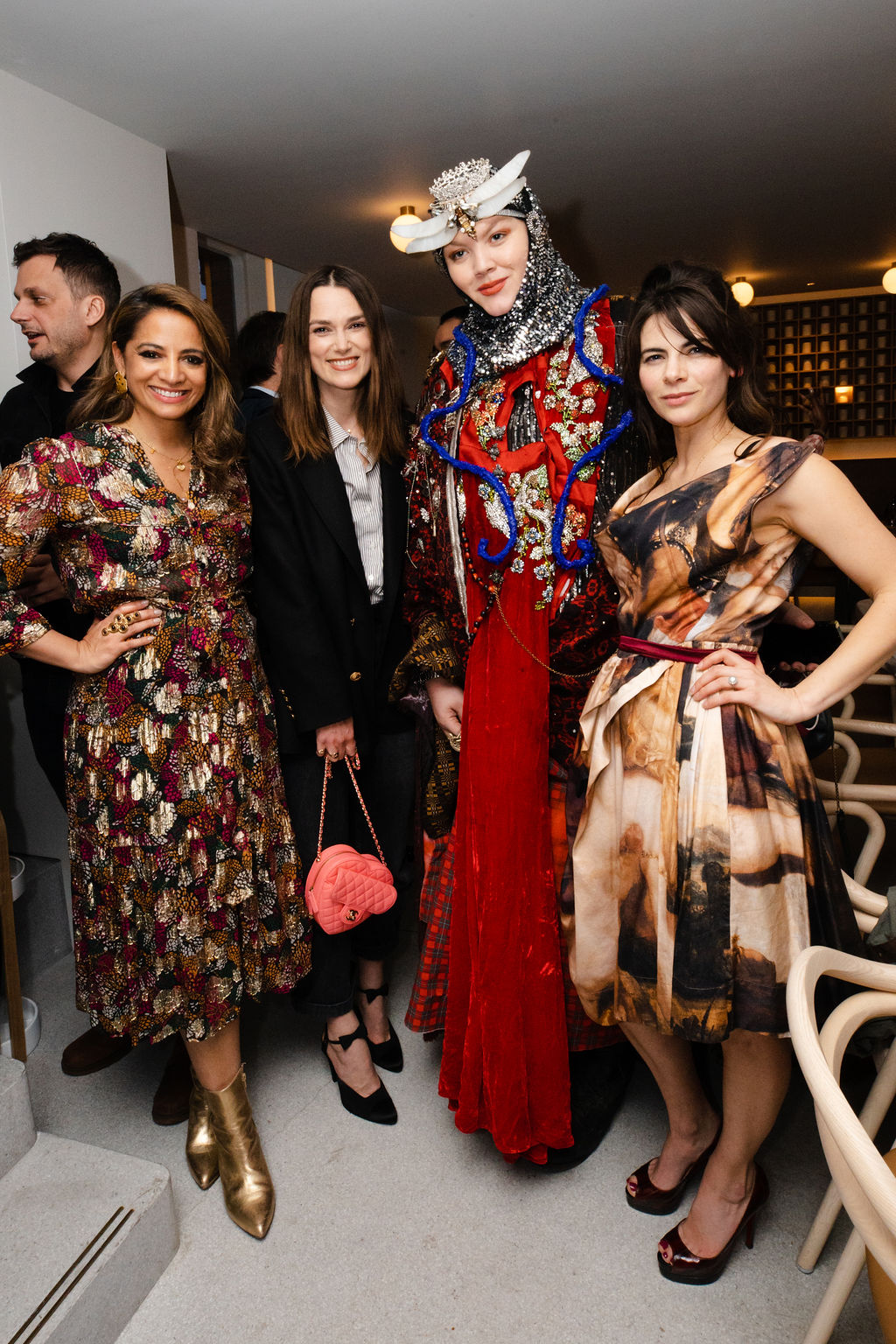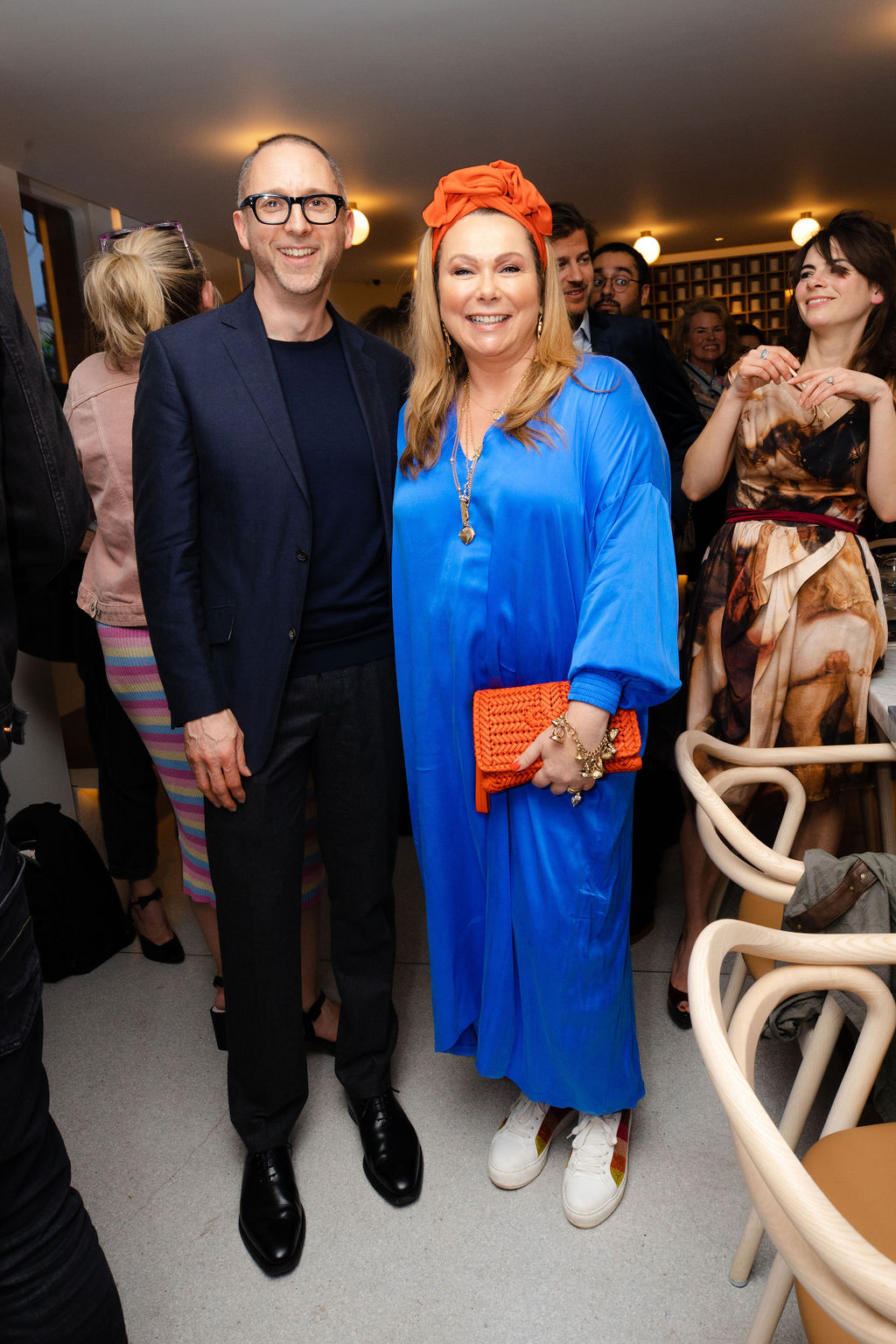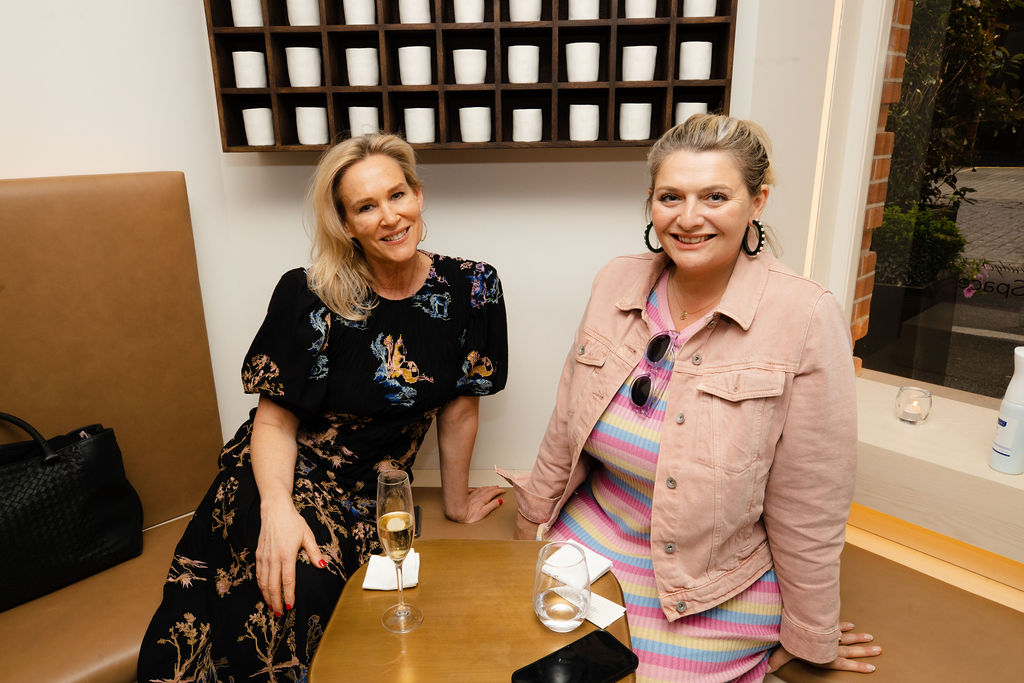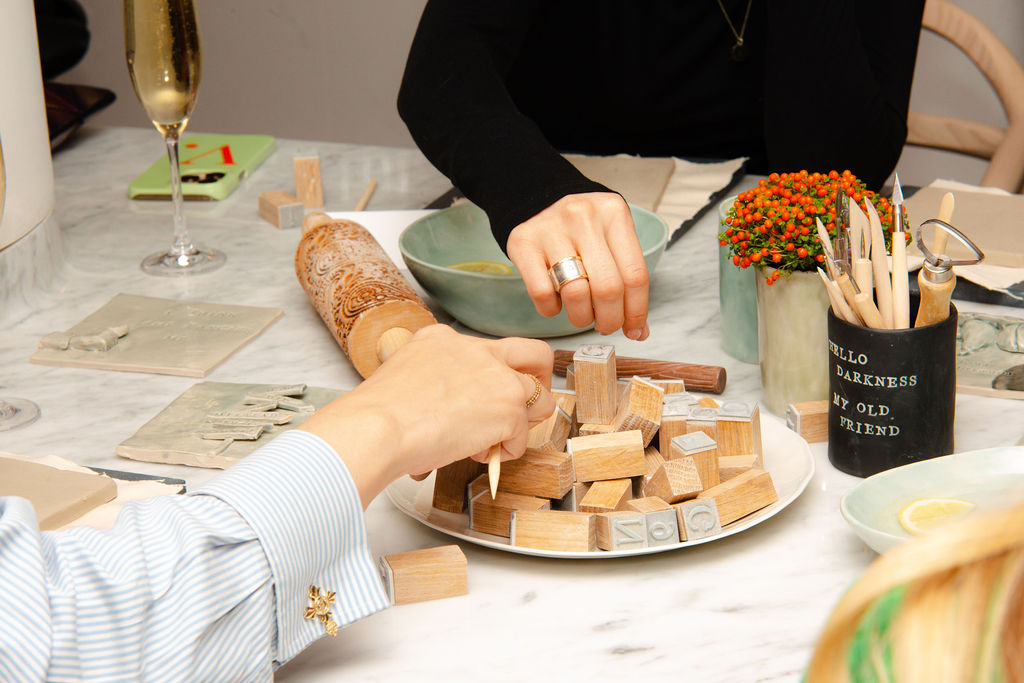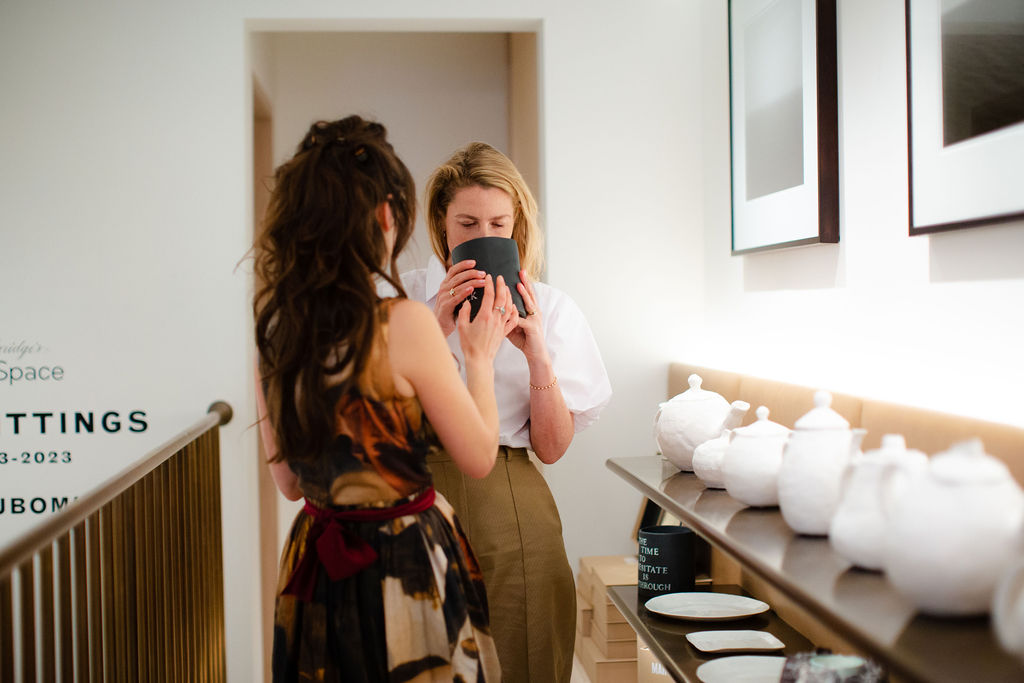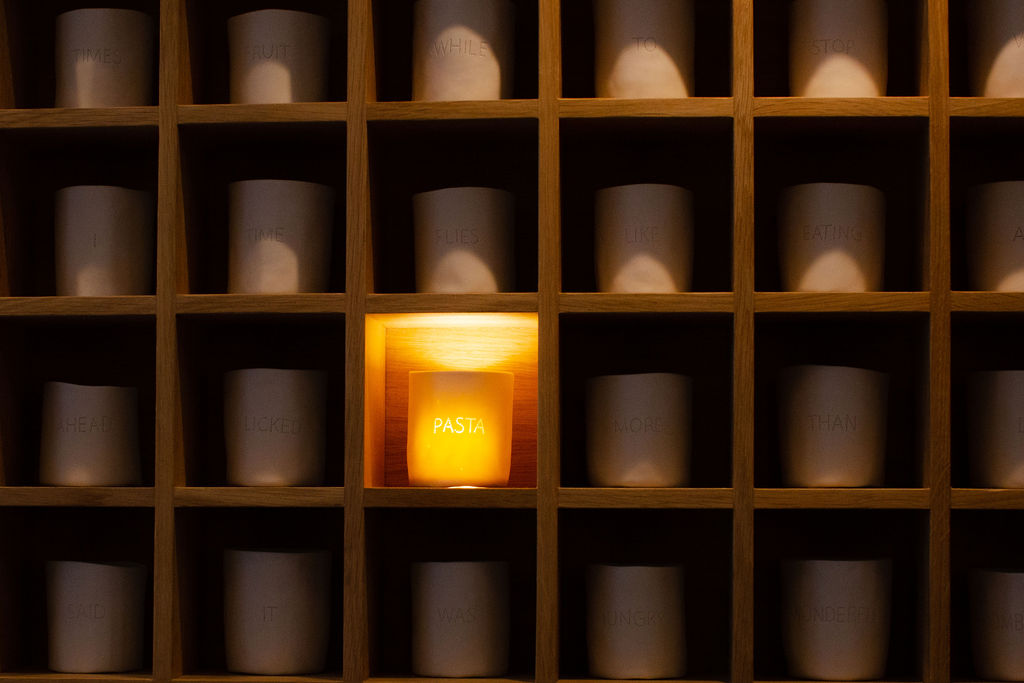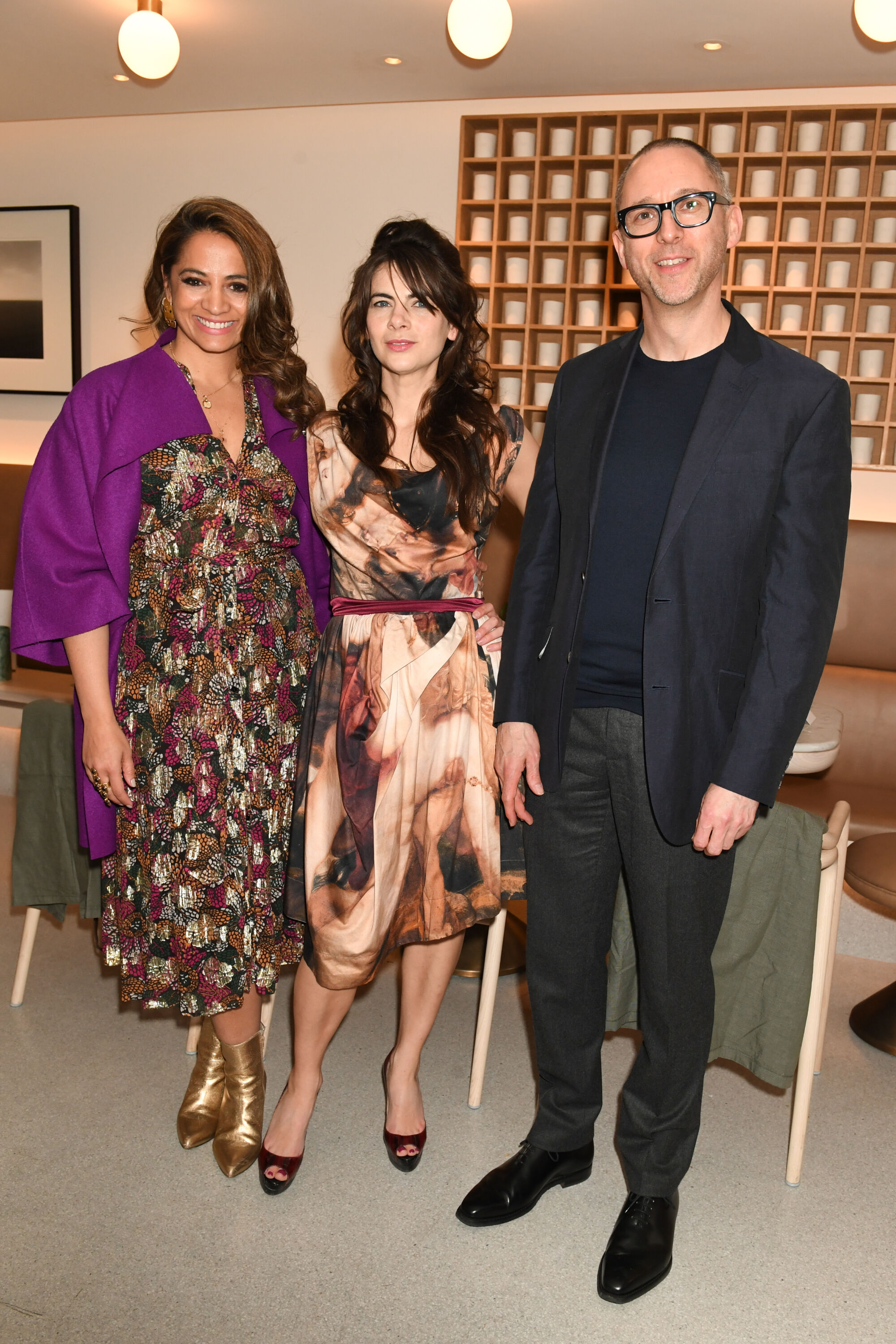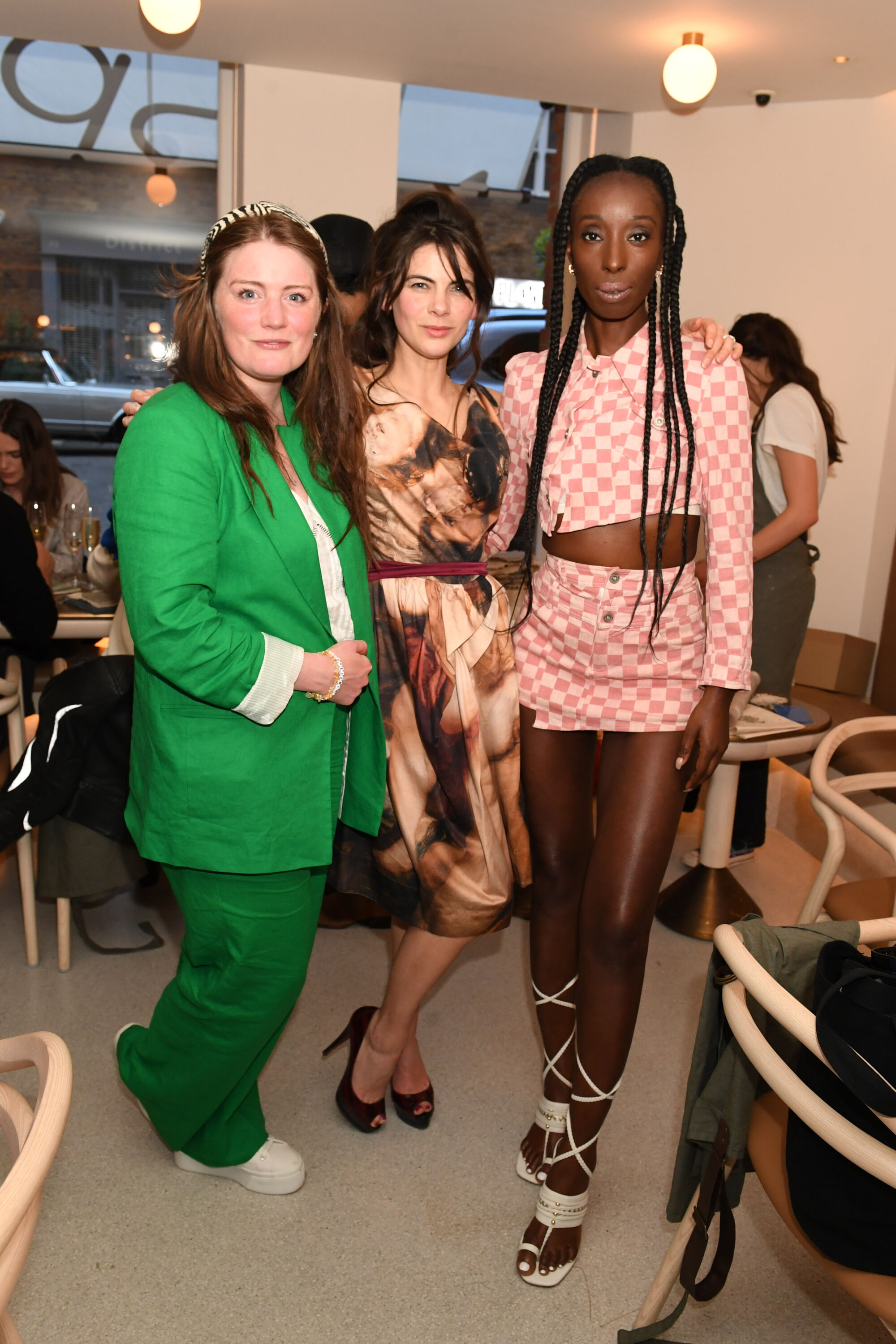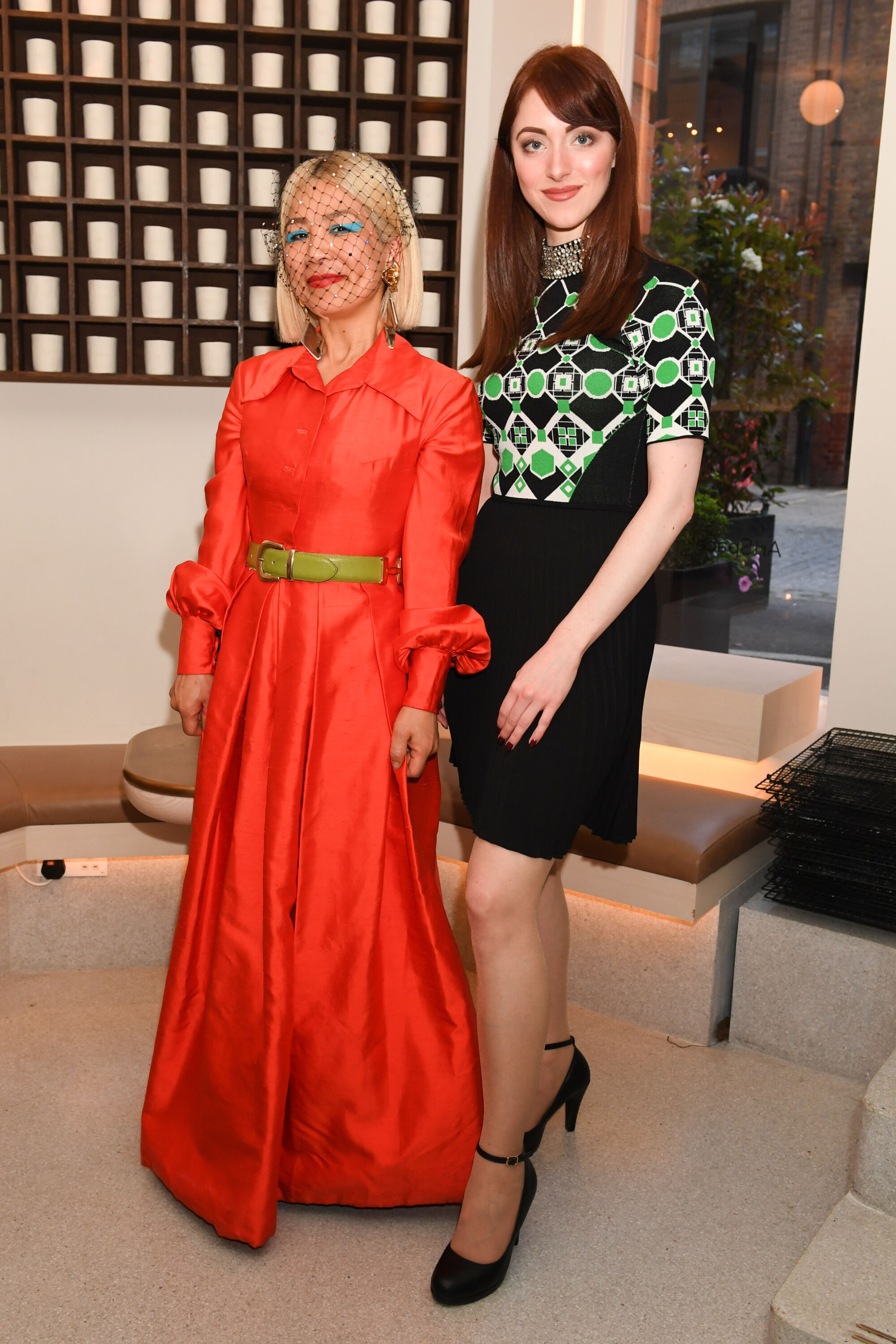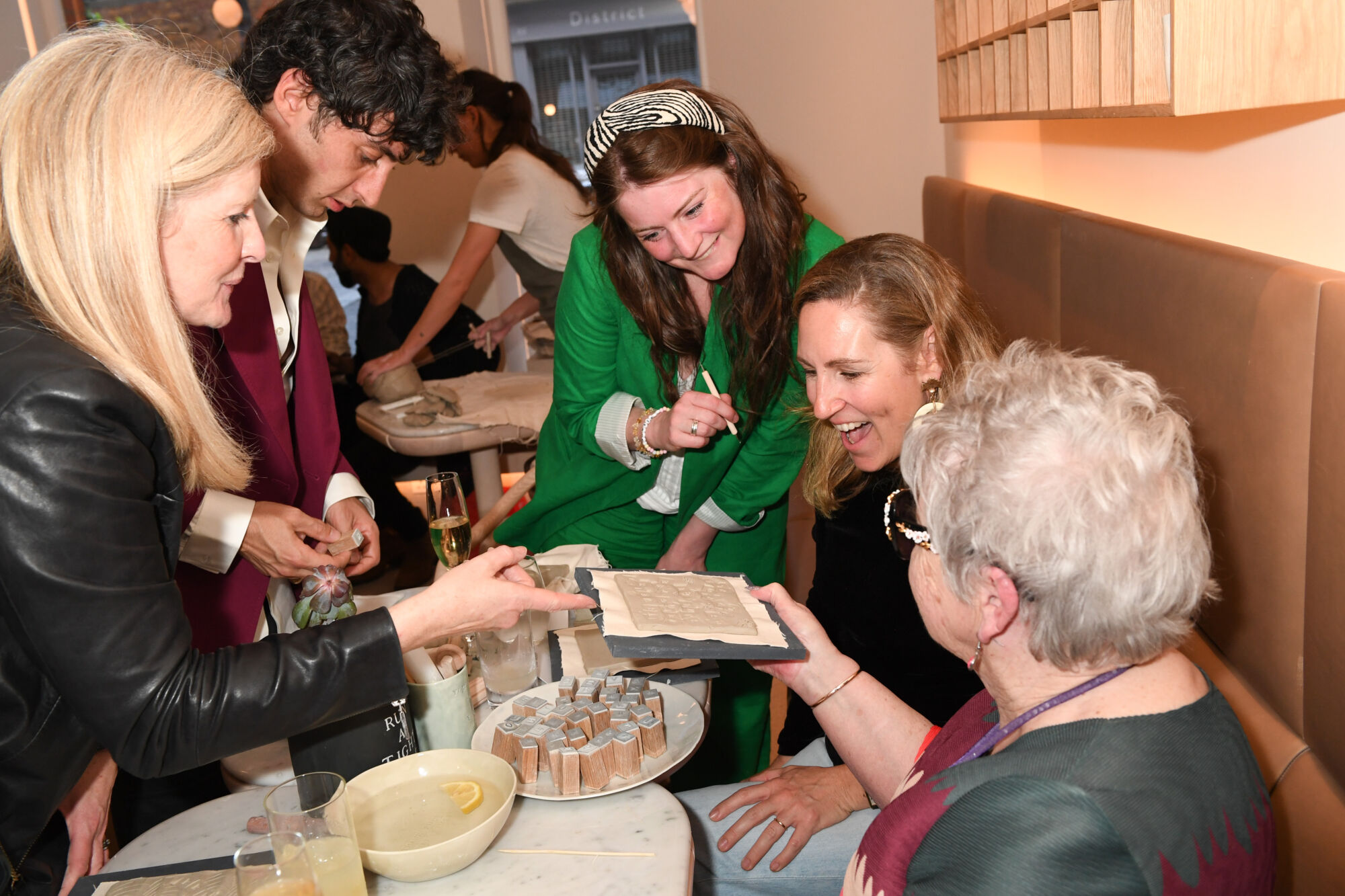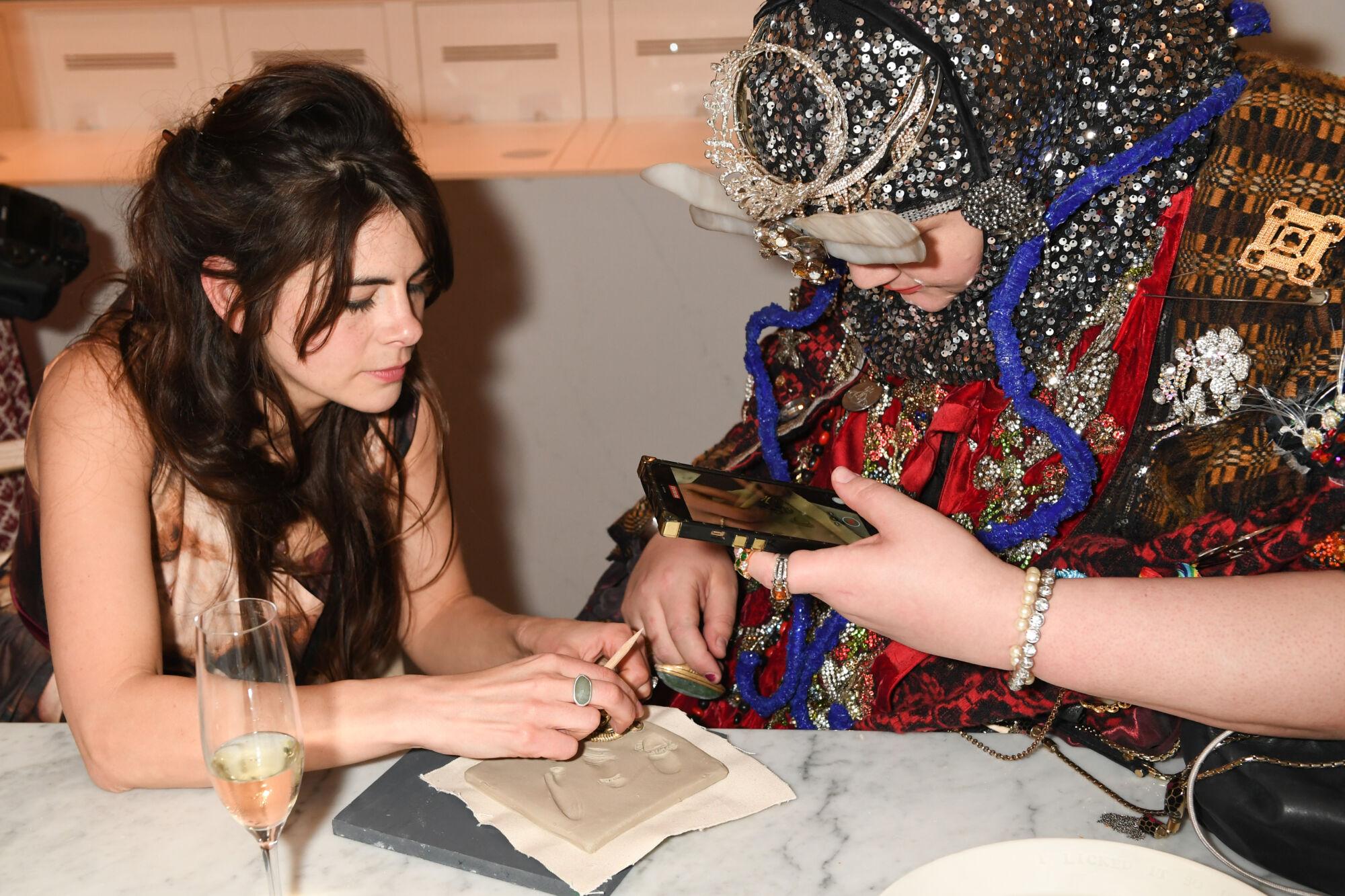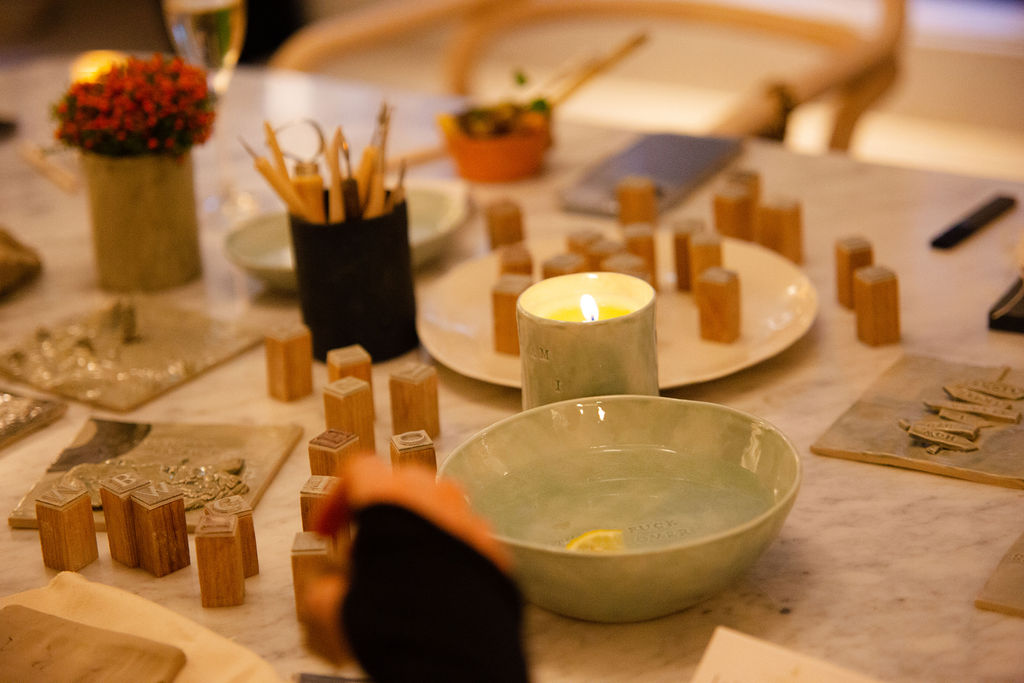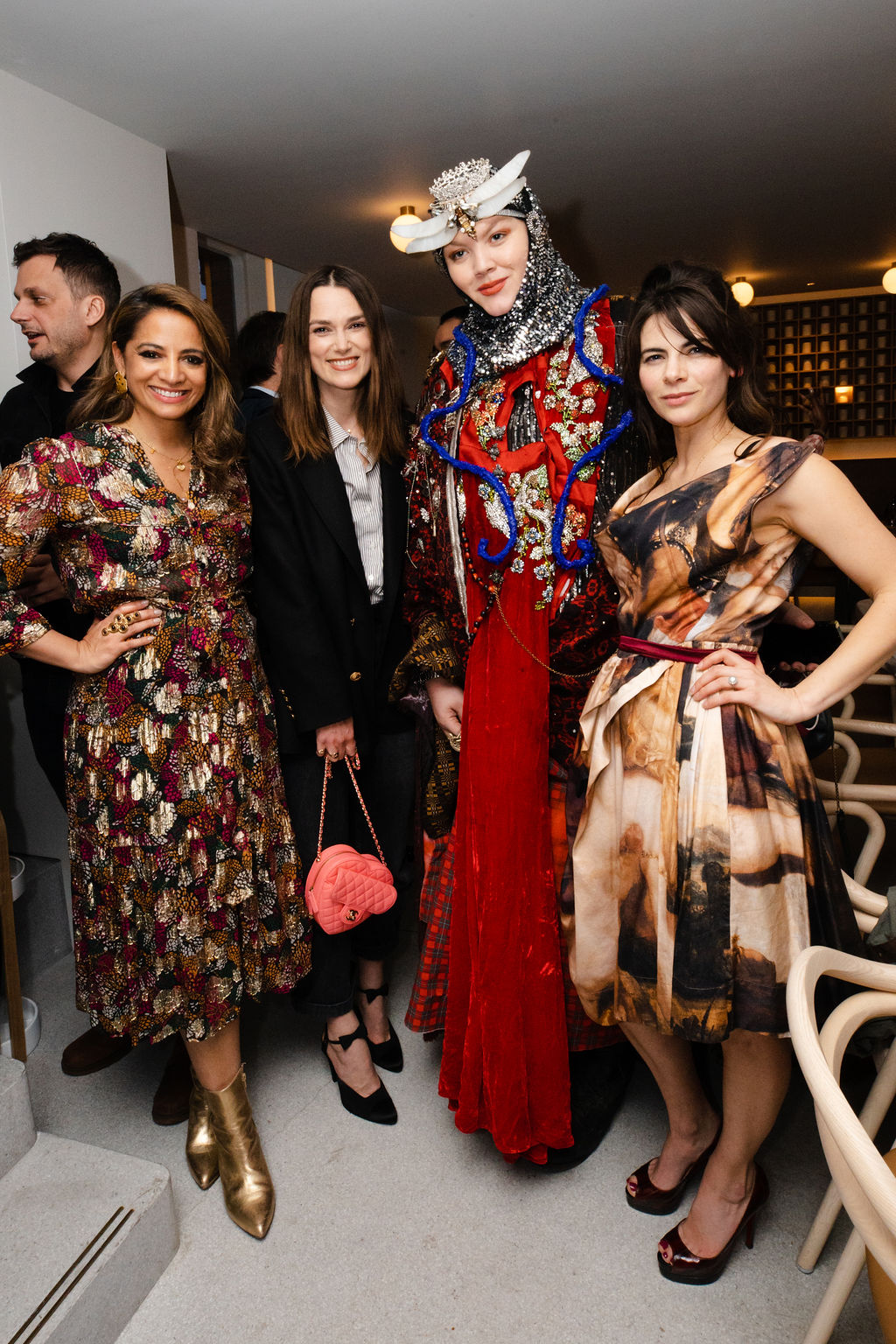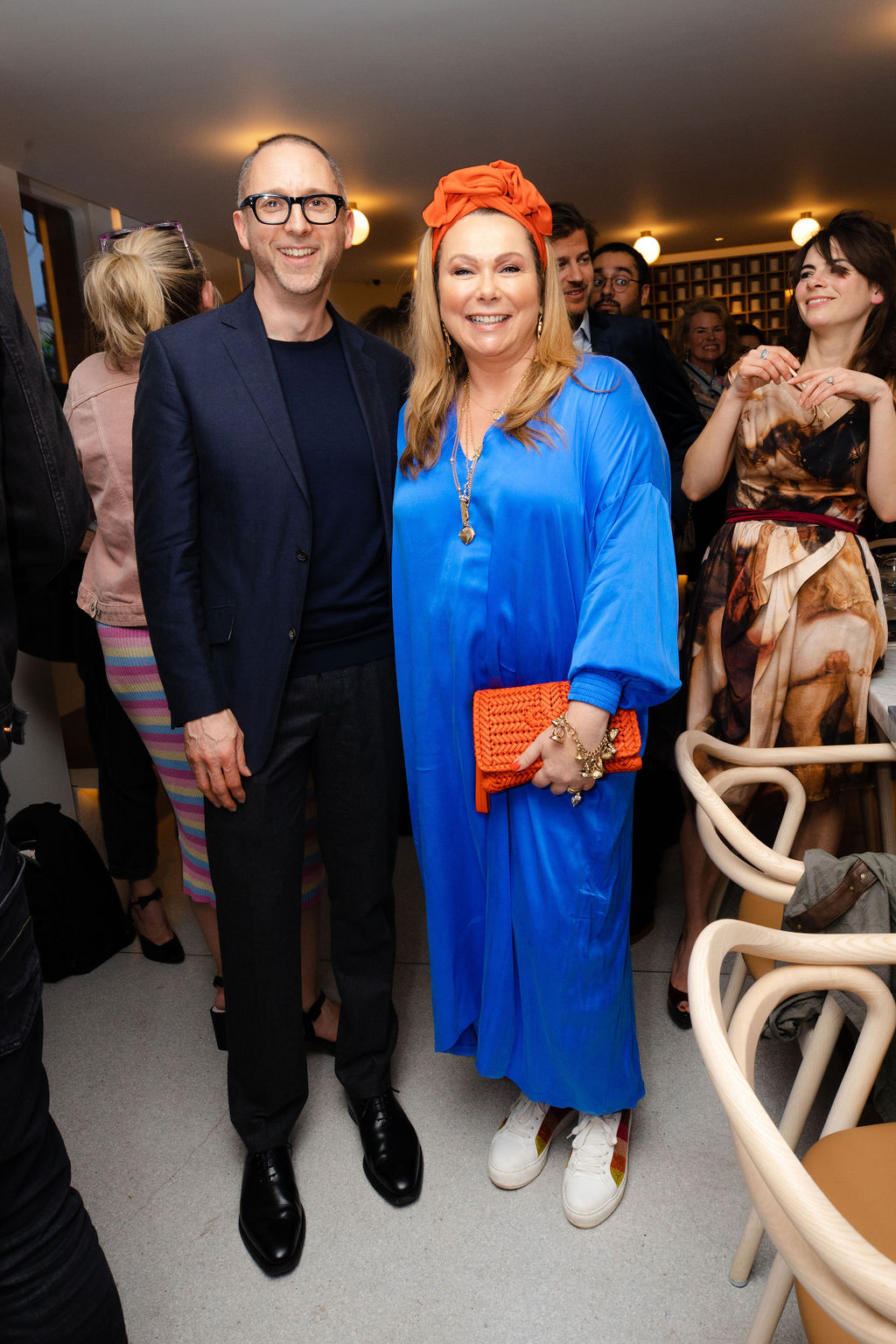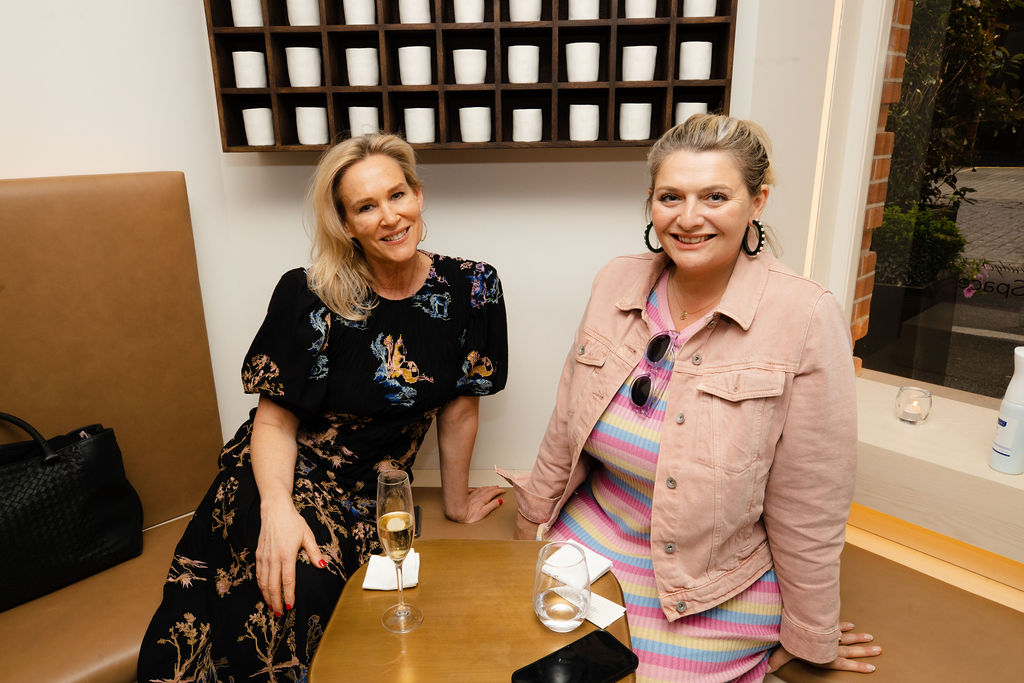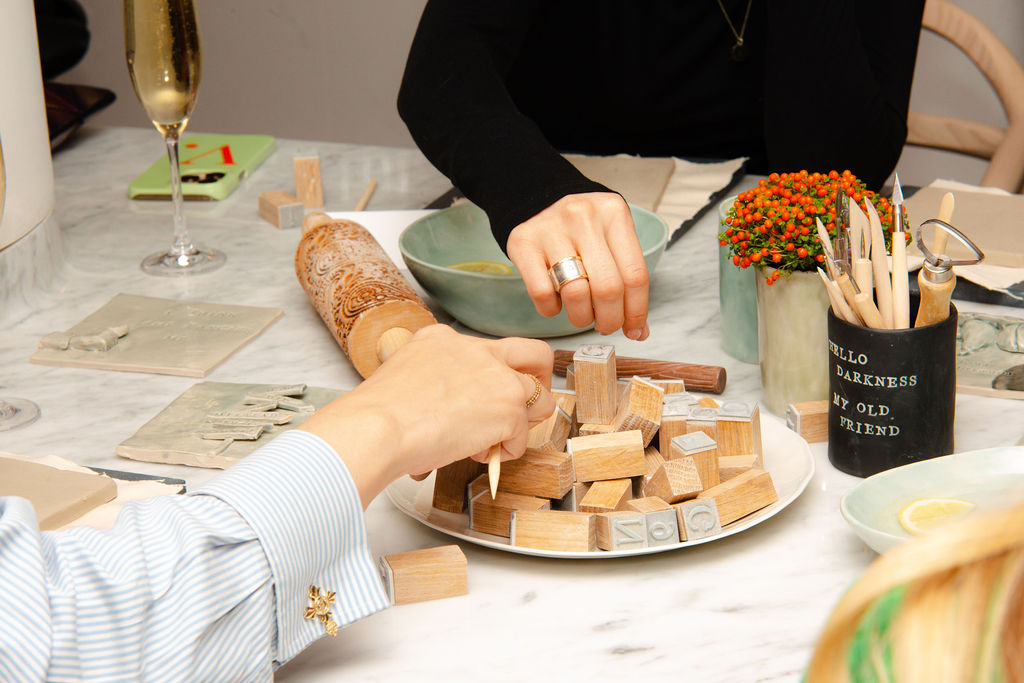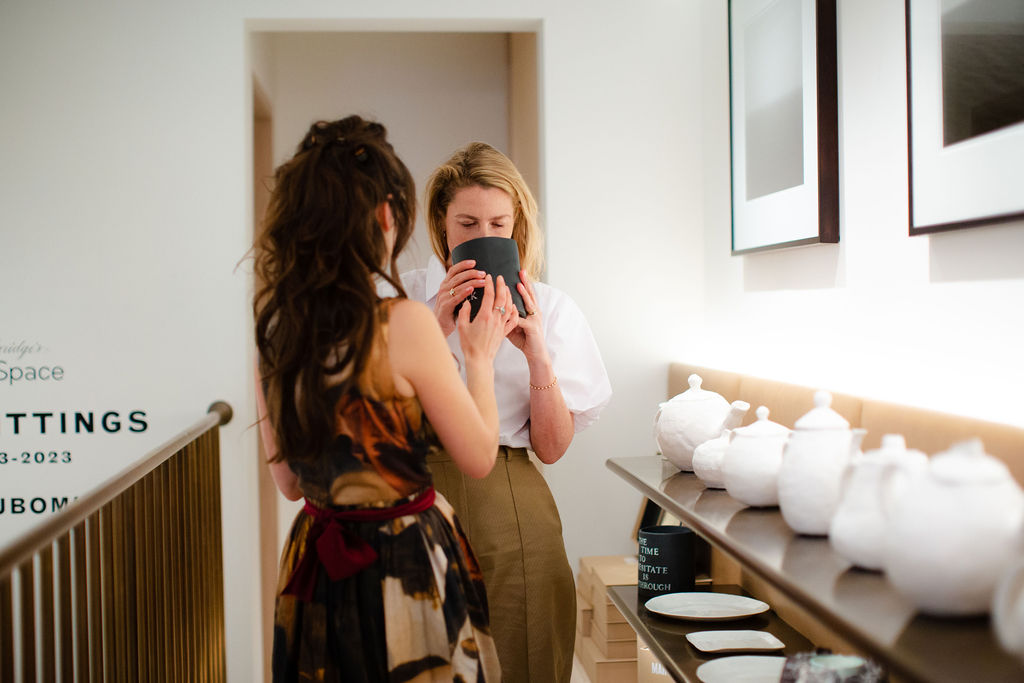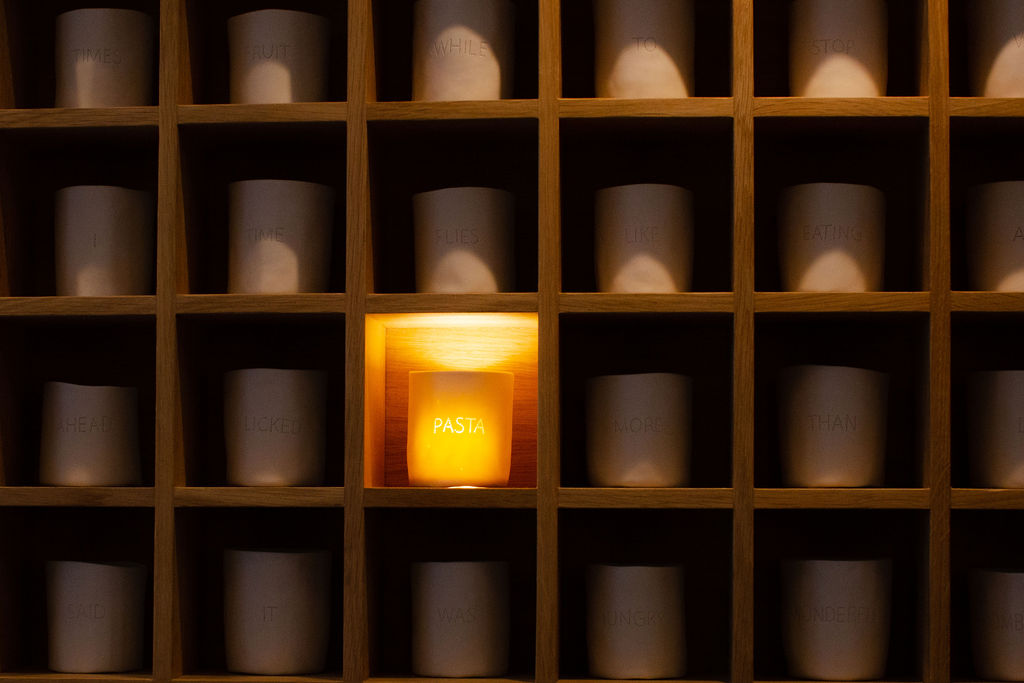 Happenings 'A Night on the Tiles' at Claridge's ArtSpace Café
Last night the culturally curious convened for an intimate night of ceramic and creative conversation with British contemporary artist and ceramicist Martha Freud in the newly opened Claridge's ArtSpace Café in celebration of London Craft Week. This year, the nineth edition of London Craft week sees 750 established and emerging makers, designers, brands, and galleries worldwide to celebrate creativity and tell the stories behind some of the world's most beautiful objects.

Guests including: Keira Knightley, Eunice Olumide, Georgina Cohen, Violet Manners, Holly Tucker, Bryony Gordon and Sabrina Percy, sipped champagne and nibbled canapes while admiring Freud's handmade plates, pots and vessels, each etched with idiosyncratic phrase or a single word. 'Think what you like, I'm able,' read one jaunty, white teapot while a neighbouring plate claimed, 'I run a tight shipwreck.'

Freud delights in the power and limitations of language. She plays with familiarity and humour, borrowing and often slightly skewing old adages – 'Lif is too short' –, inventing catchphrases and relishing in the shape or rhythmic quality of a line. Two wooden cabinets have been installed on opposite walls of the cafe, each structured into a grid and containing neat lines of hand-made porcelain pots. These imperfect, empty vessels illuminate at intervals to reveal words and phrases that glow momentarily and then fade away like floating thoughts. Combined with the warm, clean interiors – white walls, golden detailing and soft low hanging bulbs – the installations lend the space a dreamy atmosphere that felt perfectly suited to the laid-back mood of the evening.

After an introduction by Katy Wickremesinghe, Founder of The Wick and KTW London, Jonathan Burton, the Managing Director of London Craft Week, talked briefly about the importance of recognising and celebrating British makers, both those established and emerging and then Freud explained a little about her own practice. 'I'm actually very shy and find communicating very difficult,' she said. 'I work with words that I've overheard and put them in a new space or context to change the meaning slightly. Every now and then, I feel brave enough to come up with my own words… I wrote a little poem about lemon juice.'

She also spoke honestly about her experiences of being a mother and artist: 'I constantly feel like I'm not doing enough of one or the other… But the great thing about having kids is that they forced me to live and interact and I think that teaching both of them to talk has really cemented my use of language.'

Then it was time for more champagne followed by the tile-making workshop. Guests took their sit in cosy combinations in the Claridge's ArtSpace Café designed John Pawson, with marble table tops Freud had to clink her glass several times and to encourage guests, who were caught deep in conversation, to take their seats around the marble-topped tables where they were each served a neat square wet clay. 'They are yours to make your mark on,' said Freud. 'You don't have to write on them, you can draw on them, we can give you extra bits of clay so you can build on top, and the lovely thing is that if you don't like it, you can rub it out and start again.'

Soon they got into the swing of it, carving out drawings and stamping letters into the surface. Some drew inspiration from Freud's matter-of-fact messaging on the plant pots arranged on the tables ('For Fuck's Sake') while others took a more abstract approach. 'Those are the stamps that I use for my work in my custom font, so please don't take them home with you, I need them for my studio work tomorrow!' Freud added. At the end of the night, each creation was carefully packed away to journey with Freud back to her house and studio in Hackney where they will be fired and then returned to their maker in a couple of weeks. Though the tiles may not be as refined as Freud's own works, they will serve as fitting mementos of a joyful and liberating evening.

Martha Freud's installation 'Let there be Light' for London Craft Week in collaboration and curated by The Wick at the newly opened Claridge's ArtSpace Café is open until 9 June 2023.