Spotlight Multidisciplinary Artist Favour Jonathan
Championed by Caroline Boseley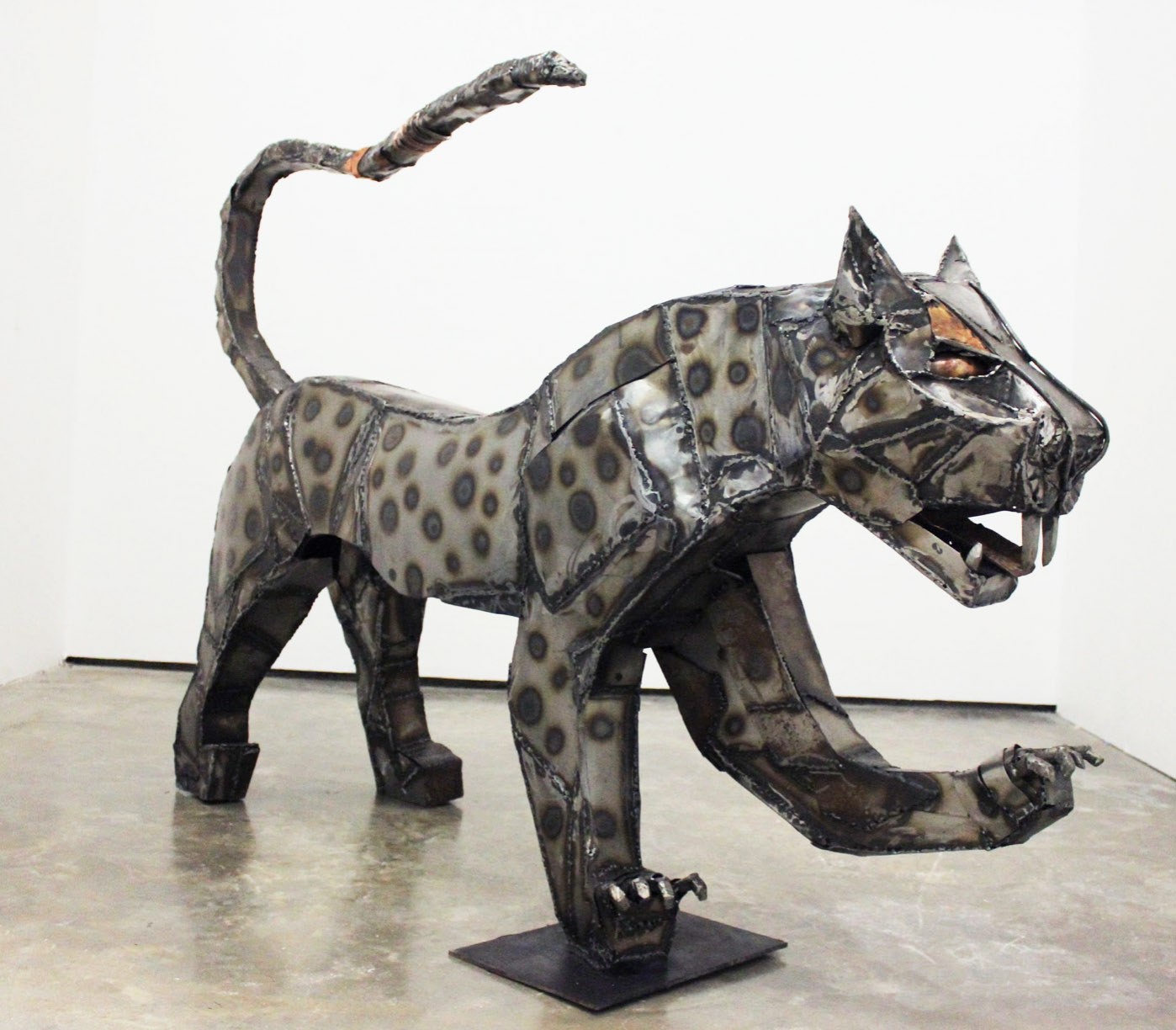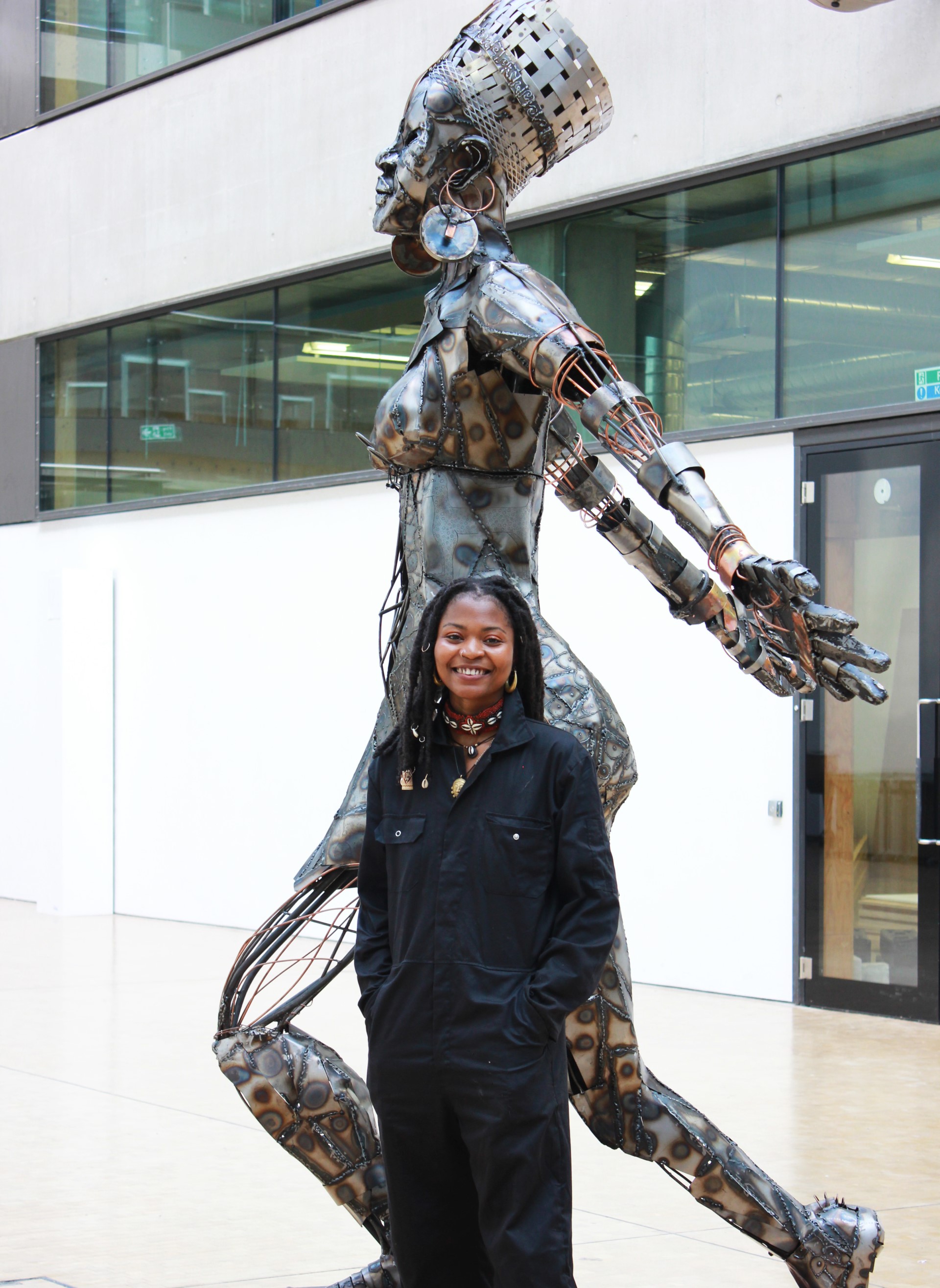 Interview
Favour Jonathan


31 May 2023
Interview
Favour Jonathan


31 May 2023
Recently on view at Studio West recently were works by Favour Jonathan, a striking portrait that drew you in through the gallery window. It was one of photographer Brynley Odu Davies's never-before-exhibited artist studio portraits, which were taken between 2020 and 2023 as part of his unwavering commitment to platforming young creatives from the UK's emerging art scene.

A multidisciplinary artist born in Benin City, Nigeria, Favour Jonathan explores themes of identity and womanhood from the perspective of an African woman living in London across sculpture, painting, photography and installation.

Curator and founder of the gallery where her portrait now hangs, Studio West's Caroline Boseley first came across Favour Jonathan's practice in April 2021, after tuning into a Zoom conversation between Jonathan and curator and writer Lisa Anderson. Boseley says: "I love sculpture and hearing Jonathan talk about her work was mesmerising. I have followed this talented and determined young artist ever since.

"Welding patchwork pieces of metal together, sparks flying, Jonathan creates powerful sculptures to express ideas about representation and identity drawing on her heritage – the artist was born in Benin City, known for its artistic culture and use of bronze for elaborate plaques, heads and royal regalia.

"Her graduation piece for her BA degree at Central Saint Martins, 'Ododo and Divinity', was astonishing – a towering, proud female figure with a leopard spoke to the artist's belief in the strength and resilience of Black women in society."

Boseley adds: "Describing herself as 'an explorer in arts', Jonathan's strength and commitment to share stories that are important to her, shines out in her work."

Jonathan says: "My inspiration comes from history – I enjoy connecting the dots and seeing how our everyday lives reflect the history we've had. From hidden figures who opened up spaces for us, paved the way, and inspire the good we do today."

An inspiration to the next generation of artists herself, Jonathan was the winner of the 2021 Sky Arts Landmark competition, where artists across the country compete to create the UK's next major landmark. Her sculpture in honour of Ira Frederick Aldridge, a manager at the Coventry Theatre in 1828, is now on permanent display in Coventry.

Jonathan says: "My biggest achievement to date is, at the age of 24, I created a landmark in the centre of England. A permanent sculpture that my future children and family will get to see and the sculpture dates my growth and beginnings of my journey."

Next, she hopes to publish a book that time stamps and displays growth in the diversity of Black women's hair to liberate women around the world.

About the champion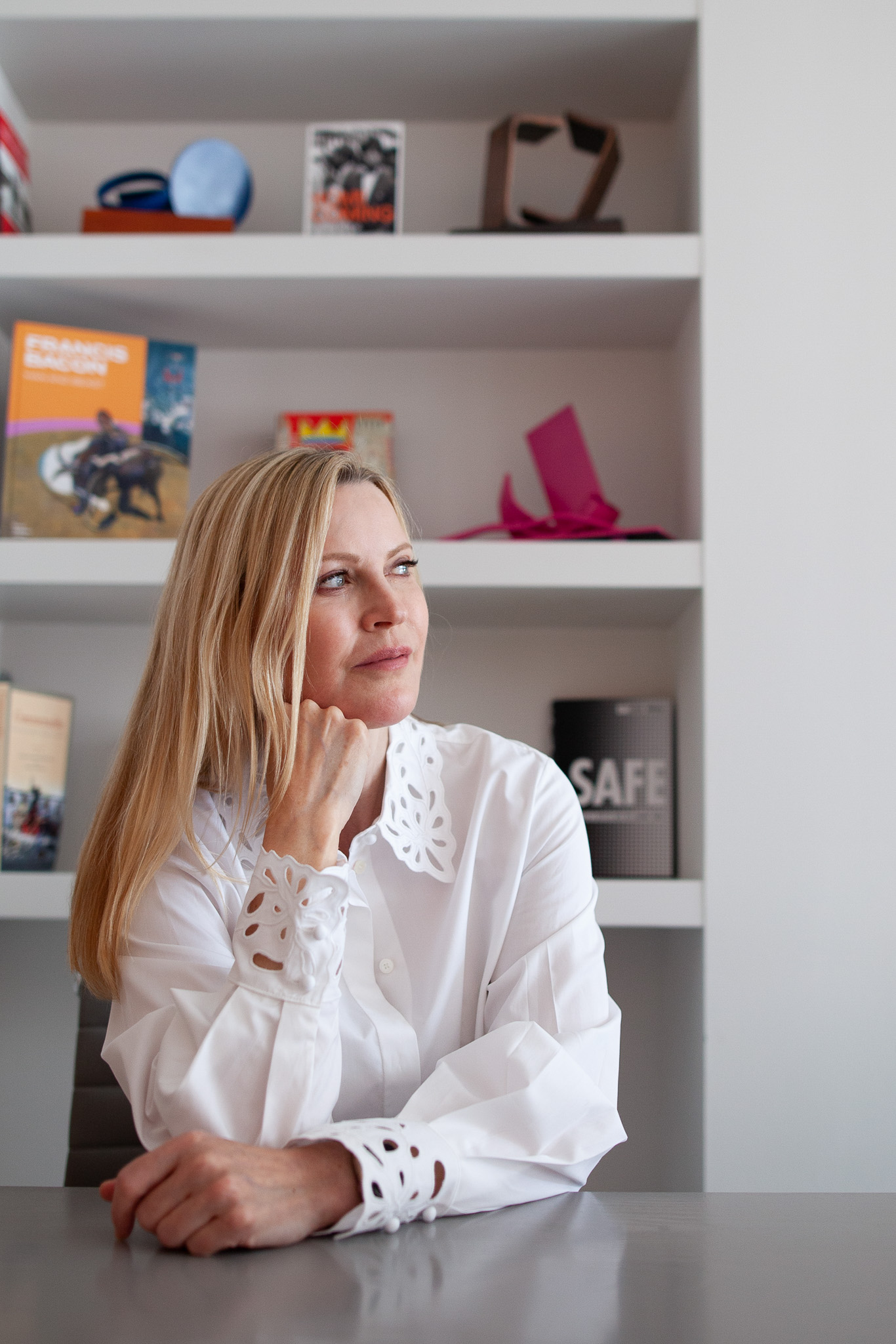 Caroline Boseley left her former career as a lawyer to study at Christie's Education and the Royal College of Art, before opening her own exhibition space, Studio West, in November 2021. In addition to platforming emerging artistic talent, working with the most exciting newly established and graduate artists in London and around the UK, the gallery offers a varied programme of talks, performances and events. Boseley is also a patron of Serpentine Gallery and Artangel, and sits on the advisory board of Kensington + Chelsea Art Festival.
"Jonathan's strength and commitment to share stories that are important to her, shines out in her work."

Place of Birth
Benin City, Edo State, Nigeria.
Education
I tried my best in school but I only really excelled at university where I was introduced to workshops and making spaces.
Awards, Accolades
I have a permanent landmark in England.
Spiritual guides, Mentors
For spiritual guidance, I'll naturally go for Ogun, the god of metal, as my hometown in Benin kingdom is known for its 16th-century bronze work.