Spotlight Artist Adam Waymouth
Championed by Henry Hudson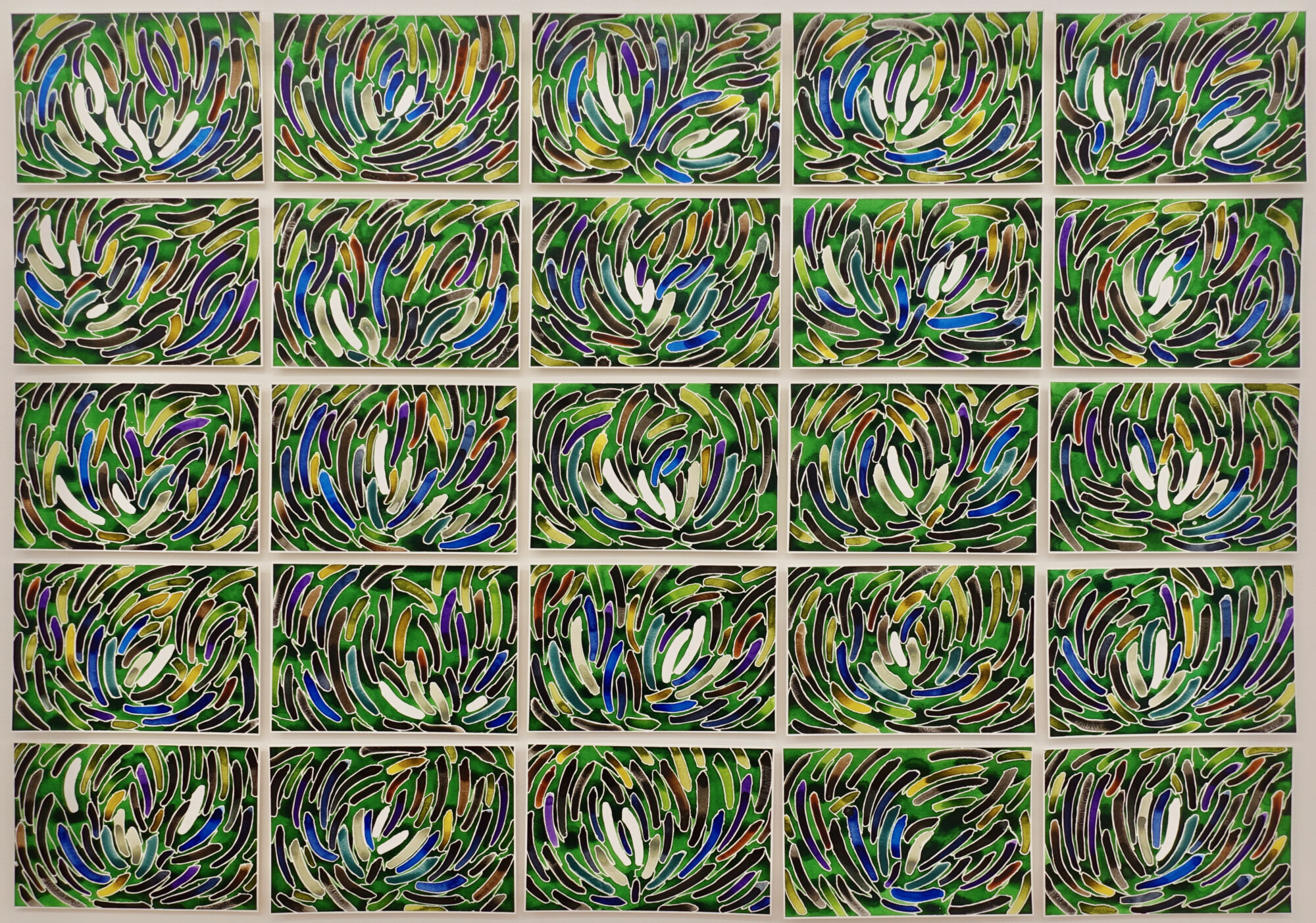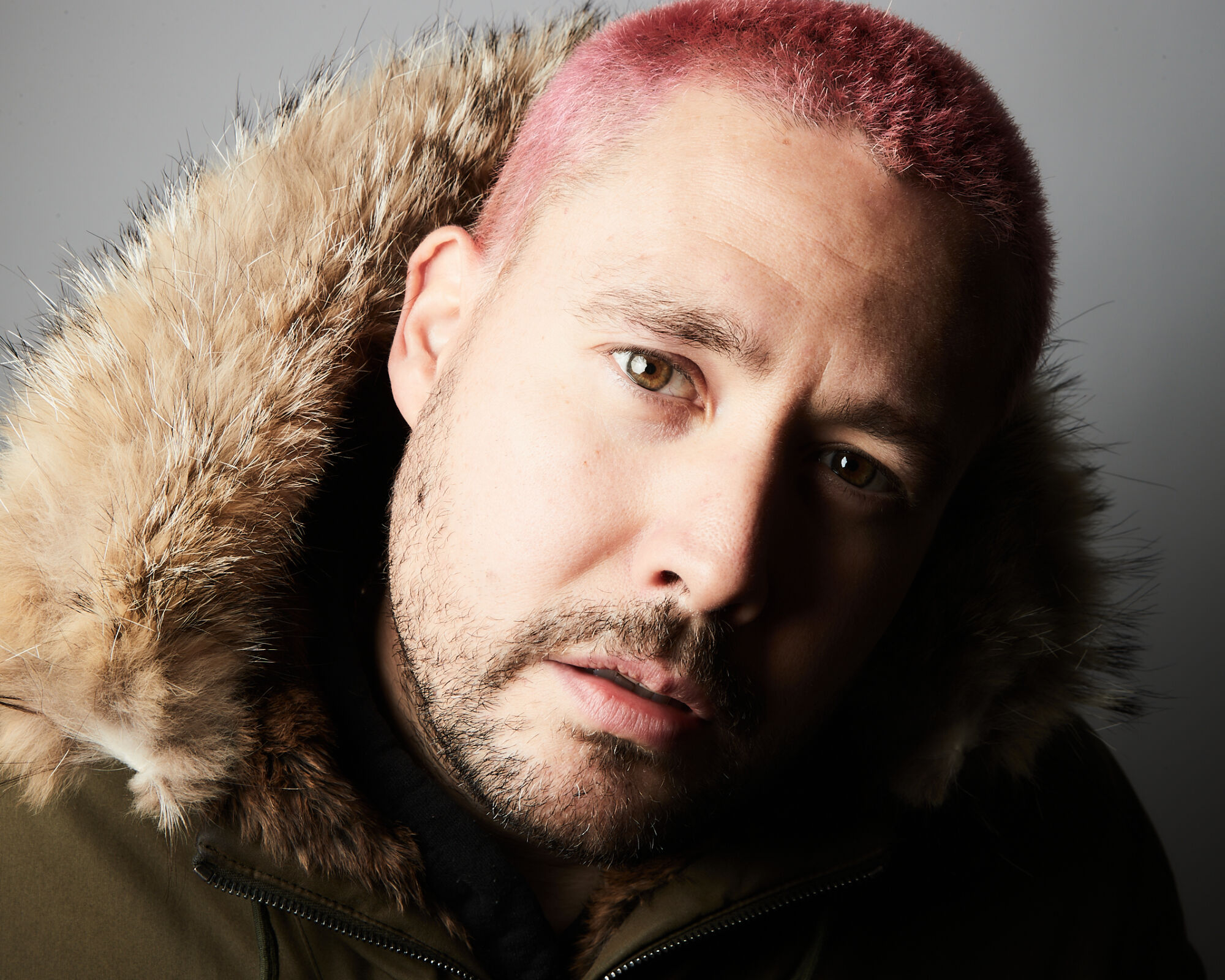 Interview
ADAM WAYMOUTH AND HENRY HUDSON
29 November 2023
Interview
ADAM WAYMOUTH AND HENRY HUDSON
29 November 2023
Henry Hudson knows a thing or two about colour. The British artist is celebrated for artworks made from dense layers of sculpted plasticine or scagliola to evoke lush jungles and horizons in vivid tones that seduce the eye. These have been exhibited in solo exhibitions across the world, including Unit Gallery in London, Palo Gallery in New York and The Fine Art Society in Hong Kong. So it seems only natural for him to single out another colour master for this week's Spotlight on The Wick.

He champions the artist Adam Waymouth, whose current exhibition, Colour Code, at London's Roman Road gallery (until 9 December), is a mesmerising polychromatic journey. Waymouth spent many years in a monochrome world, using photography as his primary medium and capturing nature as it slowly withered and decayed, such as fruit skins left out in the desert sun. Only recently has he found his way to colour – "and he hasn't held back," says Hudson.
Hudson continues: "To make monochrome work is one thing but to understand colour in all its complexity and the importance of balance and space between colour is another – particularly if one is just dealing with these two factors alone in a cold studio and unaided by technology. To make it even more challenging, Adam uses watercolours, which have the tolerance for neither patience nor mistakes. This is what holds one's thoughts when staring at the works."

Waymouth's polyptychs at Roman Road have a level of colour saturation you wouldn't expect from the medium, yet also a diaphanous quality, recalling stained glass. Within each work, there are only subtle differences of colour rendered in simple forms that, en masse, become something entirely different. They are built from a grid structure, with each following a set of rules that dictates the arrangement – the negative spaces being as important as the positive. Together they explore the interconnectedness of beings, colours and forms.

Hudson explains: "A superficial observer will glance over and see nothing but repetition. But the quiet, observant and thoughtful will see something very different: the micro and the macro; the he's and the she's; the names and the places; the faces and spirits; the marriages and the bonds; the life and the death. As you look closer, order gives way to beautiful chaos."

Waymouth takes inspiration from the natural world, Shintoism and the work of other artists, such as Henri Matisse.

He says: "Matisse pushed boundaries by simplifying shapes and forms in his iconic Jazz series to extremes. I read many of his interviews and had only his books and catalogue of work in my studio at the time of making the watercolours."

The artist also takes colour cues from Hapshash and the Coloured Coat, an influential graphic art and music duo comprising his father Nigel Waymouth and Michael English, who produced psychedelic posters for musicians, such as Pink Floyd and Jimi Hendrix, in the late 1960s.

Colour Codes is a large body of work, comprising 303 watercolours made over two years – a feat that he considers to be one of his greatest achievements. He adds: "Translating the intensity of watercolour on a large scale was the biggest challenge for this work. It's what makes it distinct."

Waymouth's exhibition at Roman Road will be followed by an exhibition at Lisbon's Studio Mirante in Spring 2024.
About the champion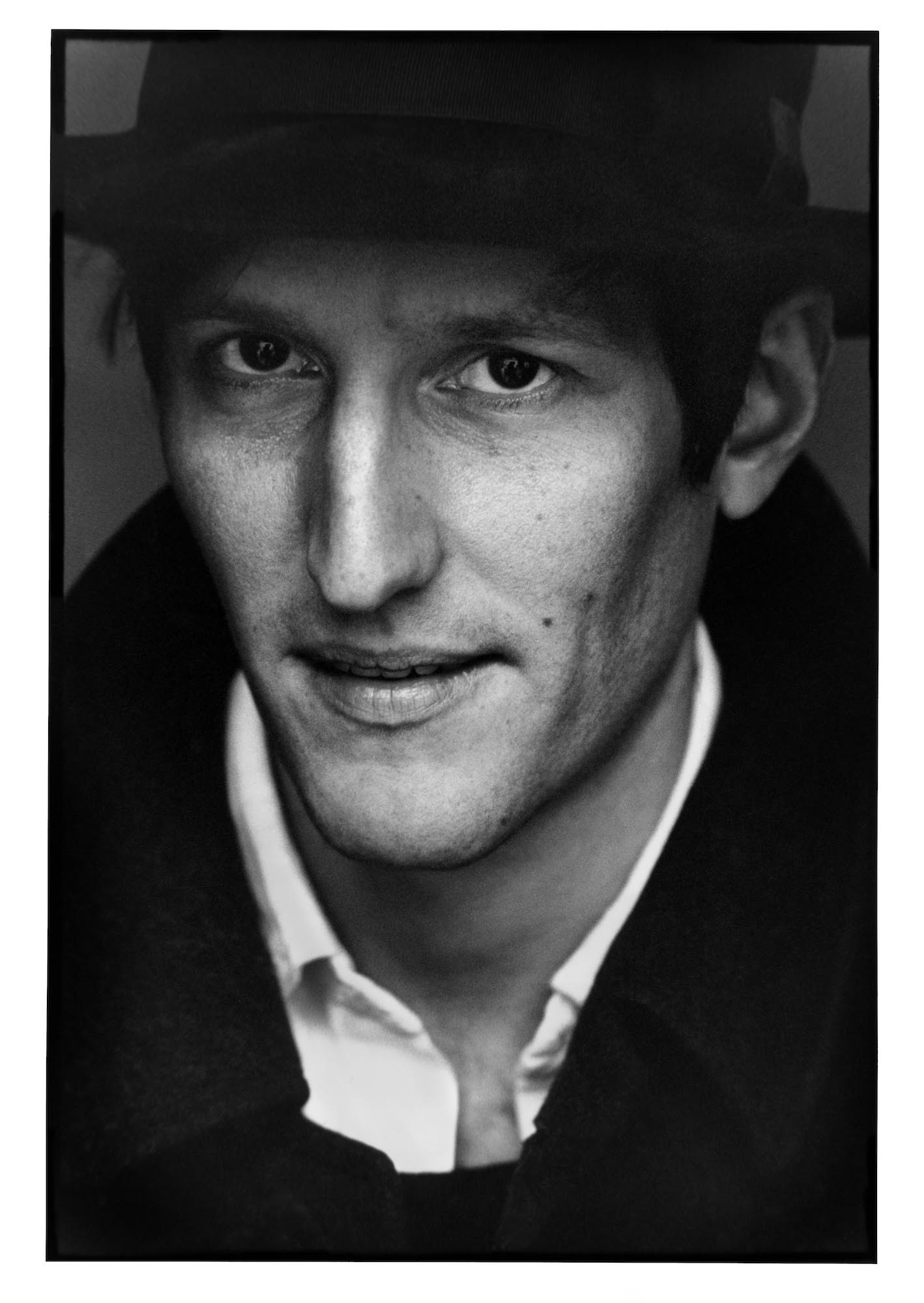 Henry Hudson is a British artist who makes paintings, sculpture, etchings and performance pieces. His work has been shown in solo exhibitions around the world, and features in public and private collections, such as the Zabludowicz Collection in London.
"The quiet, observant and thoughtful will see something very different: the micro and the macro; the he's and the she's; the names and the places; the faces and spirits; the marriages and the bonds; the life and the death."
Place of Birth
London, 1981
Education
City & Guilds of London Art School
Awards, Accolades
Having work in the collection of King Charles
Current exhibitions
Colour Code, at Roman Road, 50 Golborne Road, London W10 5PR, from 15 November – 9 December
Spiritual guides, Mentors
Eckhart Tolle, Dalai Lama, David Attenborough, Punk Philosophy, Shintoism and Meditation
Advice
As selfish as art can feel and be at times, it's actually incredibly generous.

Believe and invest in yourself or no one else will.

Look and search for your own truth, because that unique perspective is all you have to enable you to make your work stand out and have a unique voice.