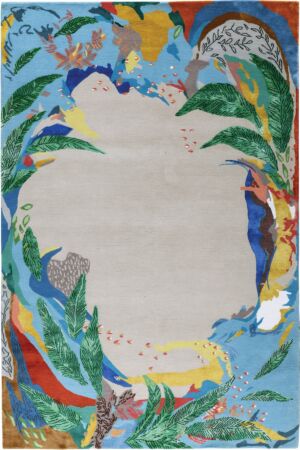 Object Euphoria by The Rug Company x Sarabande
Euphoria by The Rug Company x Sarabande
£3,773

To celebrate its 25th anniversary, The Rug Company has teamed up with Sarabande on a collection of five new designs based on the works of Sarabande alumni Castro Smith, Michaela Yearwood-Dan, Stephen Doherty, Mircea Teleaga and Shinta Nakakima. The Rug Company worked closely with each of the five artists to transpose their vision into floor rugs crafted from silk and wool. Of the five designs, we're particularly taken by Michaela Yearwood-Dan's Euphoria, featuring coloured botanical motifs around a centre of pure wool. The vibrant border evokes a sense of elation, while the nude centre symbolises the emptiness that can often follow. Just love.