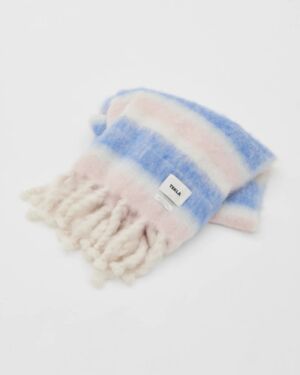 Object Le Corbusier x Tekla blanket
Le Corbusier x Tekla blanket
£665

Cosy up at home with this striped mohair blanket from Tekla. It is one of four blankets in Tekla's limited-edition capsule collection inspired by the colour palette of Le Corbusier, the French-Swiss architect best known today for ushering in Brutalism and his concrete Cité Radieuse housing project in Marseille. Each blanket is hand-woven in Spain and signed with a unique number as part of the limited edition. We love the striped version, but it also comes in a delicious rose pink, green-grey and cobalt blue.