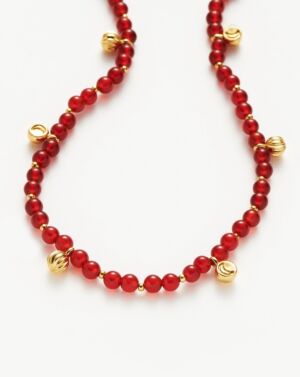 Object Savi Gemstone Beaded Necklace
Savi Gemstone Beaded Necklace
£149

In celebration of the Year of the Rabbit, Missoma has teamed up with the Beijing-based creative SAVISLOOK on a collection of domed hoops, beaded gemstone bracelets and sculptural pendant necklaces. In Chinese culture, red and gold are auspicious colours and are widely seen during times of celebration, especially throughout the Lunar New Year. Go above and beyond this festive season with this beautiful red gemstone beaded necklace with gold plated lucky charms. We're in love.