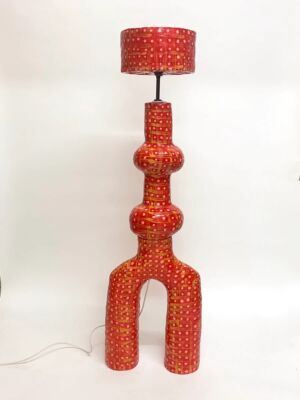 Object Crimson Floor Lamp by Xanthe Somers
Crimson Floor Lamp by Xanthe Somers
£3,200

If you're after a statement floor lamp, look no further than this crimson model by Xanthe Somers, the London-based ceramics artist best known for her large-scale hand-built sculptures made out of clay. She is influenced by Zimbabwean Postcolonial culture and the ideas that we imbue into objects, artworks or systems. Her works offered via the Partnership Editions online platform are no exception. The vibrant red colouring of this voluminous floor lamp will uplift any interior, while its striking shape lends a playful touch.