Welcome to The Wick
Dear All,

London is alive with discourse around design and its role in society and culture. The London Design Festival closes Sunday, so now's the time to embark on that odyssey of talks, viewings, and happenings.

The BAFTA Awards are on the move taking up a new residence at the Southbank Centre's Royal Festival Hall leaving behind the Royal Albert Hall, which has housed the awards show since 2016.

There's another shuffle at the BFC with David Pemsel as its new chair replacing the indefatigable Stephanie Phair who was in the role of tenure for three years. David previously had a seat on the BFC Executive Board and is the co-founder and CEO of both ScienceMagic.inc and ScienceMagic.Studios – he's set to bring some magic as well as a great insight into the intersection of tech and fashion.

Could it be true? Archaeologist Dr. Zahi Hawass claims to have found Queen Nefertiti's mummy and Ankhesenamun, Tutankhamun's wife. Egypt's most famous figures are the most mysterious ones and Dr. Hawass will be revealing his find in October.

Wishing you all a wonderful weekend from me and the KTW family,
Katy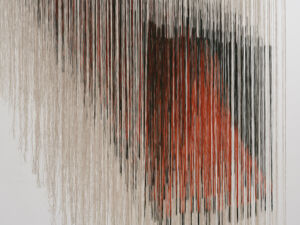 Viewing Olga de Amaral
Born in Bogota in 1932, the Colombian artist Olga de Amaral's exhibition at Lisson Gallery features large-scale abstract tapestries and sculptures made with natural fibres and precious metals, notably gold leaf, that blur the line between art and craft.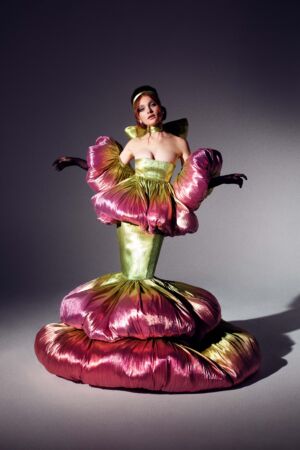 Doing Hallyu! The Korean Wave
Hallyu! The Korean Wave is the first major exhibition dedicated to Hallyu charts its impact on a diverse range of industries, including beauty, fashion, film and music, thorough around 200 objects as well as pop culture ephemera and digital displays.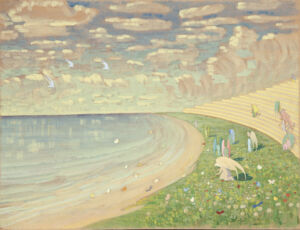 Viewing M.K Čiurlionis: Between Worlds
Although the artist and composer M.K. Čiurlionis is little-known in the UK, he is one of Lithuania's most celebrated artists. The first major UK exhibition dedicated to Čiurlionis, now on show at the Dulwich Picture Gallery, aims to set the record straight.
"Creativity comes from a conflict of ideas."
Donnatella Versace