Welcome to The Wick
Dear All,

As January comes to its chilly end, it is time to give good cheer. The Walpole Power List is out naming the best-in-class makers, entrepreneurs, and creatives. The Maddox Gallery, Cole & Son, Sanderson, Saatchi Gallery, the V&A and Oyster Yachts are in the long list of recognition.

Meanwhile, it's great to hear that John Akomfrah to represent Britain at Venice biennale. The British Ghanian artist is known for his provocative video works that examine issues including climate change and colonialism. "I'm grateful to be given a moment to explore the complex history and significance of this institution [the British Pavilion] and the nation it represents, as well as its architectural home in Venice, with all the stories it has told and will continue to," said Akomfrah in a statement.

Mark mid-February in your diaries for the first joint show of contemporary British artists and much-loved talented couple, Annie Morris and Idris Khan at Newlands House Gallery, curated by Maya Binkin. More to come soon. Whilst the art world is busy set to welcome a host of new shows, the British Fashion Council and Designers bed down into a forthcoming London Fashion Week around the corner and the film world wakes up as BAFTA waits in the wings.

Wishing you all a very happy weekend.
With all best wishes from me and the KTW Family,
Katy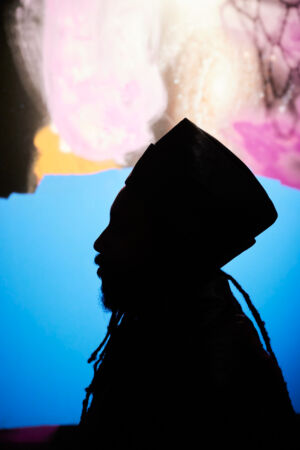 Viewing Awol Erizku: Cosmic Drill
The art of Los-Angeles based artist Awol Erizku, is back at Ben Brown Fine Arts for a second solo exhibition in the Mayfair gallery. Spanning photography, painting, sculpture, and mixed media, Erikzu address issues of race, identity, politics and cultural history.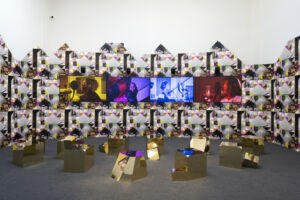 Viewing Sonia Boyce: Feeling Her Way
Sonia Boyce is used to breaking ground. Last year, she hit headlines for being the first Black woman to represent Britain at the Venice Biennale. Now it's going on show at Turner Contemporary in Margate, before touring to Leeds Art Gallery in the spring.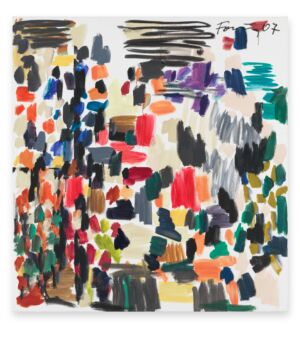 Viewing Günther Förg: Tupfenbilder
A prolific painter, sculptor, graphic designer and photographer, Günther Förg was one of the leading figures of postwar abstraction. This exhibition at Hauser & Wirth contains Förg's Spot Paintings, the artist's final series made between 2005 and 2010.
"Culture is necessary for human beings to evolve into better creatures."
Vivienne Westwood