Welcome to The Wick
Dear All,

The art world has long been anticipating the return of TEFAF Maastricht, one of the world's finest art fairs. But visitors got more than they bargained for on Tuesday, when a gang stormed the fair with a sledgehammer and appeared to take off with jewellery from one of the smashed display cases in a confusing and frightening attack. Thankfully, TEFAF continued without further incident, and the event has done little to dampen the spirits of those enjoying the return of Masterpiece London, who will be excited to uncover all the brilliant finds at the Chelsea fair.

Boundary-pushing artist Margaret Keane, famous for her big-eyed paintings that were a hit in the 1950s and 1960s, passed away on Thursday at the age of 94. Keane was famed not only for her surrealist paintings, but also for her staunch defence of her work. In 1986, she sued her ex-husband Walter, who was taking credit for her paintings. When a judge asked them both to paint live in court to prove who was the real artist, Walter refused, but she did as the judge asked, and won. A timely tale of a woman fighting for her rights, indeed.

Finally, don't forget to get the rainbow flags flying this weekend as the Pride Parade and raucous celebrations take over the capital. This is a particularly poignant year, as it marks 50 years since the first Pride took place in the United Kingdom. Happy celebrating to all.

All the best from me and The Wick family,
Katy xx

– KATY WICKREMESINGHE
Founder, The Wick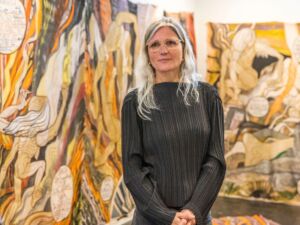 Doing Max Mara Art Prize for Women: Emma Talbot. The Age / L'Età
A powerful new body of work by Emma Talbot, winner of the eighth edition of the Max Mara Art Prize for Women, lands at the Whitechapel Gallery this summer.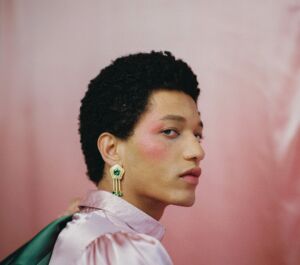 Doing Queer Frontiers 2022
Queer Frontiers 2022 is set to be the biggest and most daring pride edition yet. Presented by Artiq, which was founded by Patrick McCrae in 2018 to champion LGBTQ+ creatives and improve inclusivity and diversity in the art world.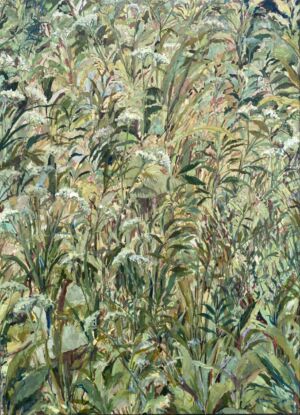 Viewing Beatrice Hasell-McCosh: Of Silence and Slow Time
Installed across the Garden Museum, now housed in the magnificently restored church of St Mary-at-Lambeth, Of Silence and Slow Time features a series of monumental oils and small works on paper by Beatrice Hasell-McCosh.
"The purpose of art is mystery."
René Magritte