Welcome to The Wick
Dear All,

Brain fog? Join millions on World Meditation Day and endeavour to clear the mind from clutter. It will be good practice for all the booking that's required to enjoy a cornucopia of events including The Chelsea Flower Show, Hay Festival and even a tour of the new Elizabeth Line transport hubs that are helping reshape London as a modern metropolis.

Many will be optioning talks and events at Davos which opens next week with 50 heads of state joining the World Economic Forum. Spiralling inflation, fuel costs, hybrid working, sanctions and mental health are top of the agenda. Meanwhile, Google has opened its new campus in California and the Heatherwick designed space which appears like a big shiny facetted rock is run on electricity powered by a solar skin roof. Google that.

Happy weekends all.
Best wishes from me and the KTW Family,
Katy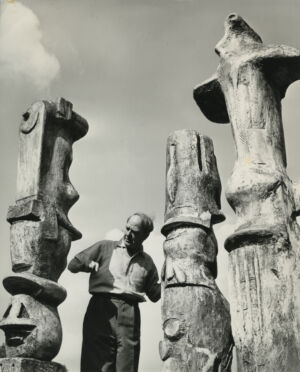 Viewing Henry Moore, Hauser & Wirth Somerset
Get yourself to Hauser & Wirth Somerset to see the new exhibition of works by Henry Moore, curated by Hannah Higham of the Henry Moore Foundation in collaboration with the artist's daughter, Mary Moore.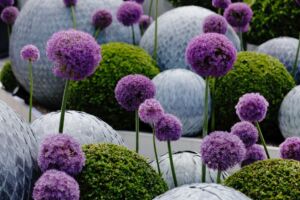 Doing RHS Chelsea Flower Show
Central to this year's showcase are bees and other pollinators, with many gardens demonstrating how to attract and protect them. Among the pollinator-focused gardens is the Royal Horticultural Society and BBC flagship garden designed by presenter Joe Swift.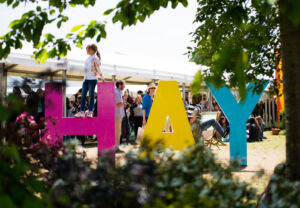 Doing Hay Festival
Returning for its first live event since 2019, Hay Festival brings together some of the greatest voices, authors and minds of our times.
"Arts and culture are the unequivocal point of human connection."
Katy Wickremesignhe