Welcome to The Wick
Dear All,

Two icons of 20th century fashion and culture passed away this week and there are many touching tributes for both Olivia Newton-John and Issey Miyake. The art world is particularly fond of Miyake's innovative, flexible and very packable Pleats Please Line which is overseen by the inhouse studio team.

Could a perfect 3D copy solve the issue over who gets the Parthenon Marbles? An Oxford University scholar Roger Michel believes installing copies in the British Museum and returning the originals to Greece is the pragmatic answer to the debate. Meanwhile, the infamous Groucho Club, designated drinking and dining den for many an artist, has been bought by Hauser & Wirth's hospitality arm Artfarm. We look forward to its timely reinvention as a cultural hub – after all it has 150 artworks in its collection by Blake, Bacon and Emin amongst other greats.

Happy sunbathing.

Best wishes from me and the KTW family,
Katy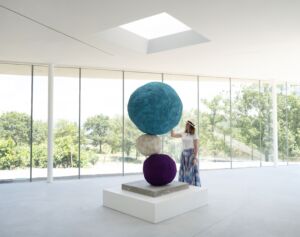 Viewing Annie Morris
Annie Morris has her first solo exhibition in France in the newly completed Oscar Niemeyer Pavilion at Château La Coste. Co-curated by Gagosian Director Georgina Cohen, it features new stack sculptures — the artist's towers of vivid colour spheres — tapestries, drawings and paintings that reflect Morris's interest in colour, the fragility of life and the space between figuration and abstraction.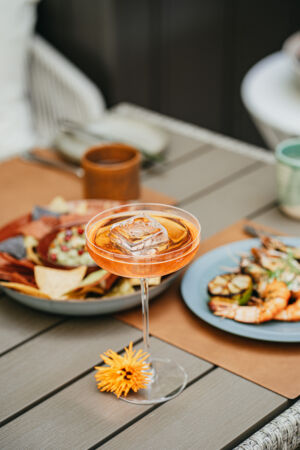 Doing La Veranda by Patrón
Enjoy a taste of Mexico at La Veranda, Rosewood London's immersive summer long-pop in collaboration with Patrón tequila. Taking over the hotel's Edwardian courtyard, La Veranda offers an all-day menu, refreshing tequila-based cocktails and Latin-inspired live music that will transport you in mind and spirt to the blissful coastal town of Tulum.
Viewing Miss Bugs: Do No Harm — The Dispensary
Head over to Jealous East in Shoreditch where you'll find a major new installation by mixed media artist collaboration Miss Bugs which features more than 6000 supersized capsules and tablets, which are displayed around — and spewing out from — a sentient vending machine named Damien.
"It's not enough to be nice in life. You've got to have nerve."
Georgia O'Keeffe