Welcome to The Wick
Dear All,

While the U.K. groans under the bizarre cloud of party mad Boris and Prince Andrew embarrassment, it's prime time to divert one's attention to the shifting tectonic plates of the art world. Digital is proving a viable cash cow. Following the lead of the British Museum and the Uffizi, the Grand Palais will be launching a special gallery space for immersive digital exhibitions when it reopens after restoration in 2024. Expect NFT sales in the gift shop. Like the Van Gogh exhibition, Grand Palais Immersif plans to roll out shows globally.

Meanwhile, give yourself an optic treat at the Corner Shop space at Selfridges. The superstore has collaborated with Paco Rabanne and the estate of 60s artist, Victor Vasarely who wowed his generation with mind warping optic works, on a sensory overload installation with a capsule Rabanne collection attached.

All best wishes from me and the KTW family,
Katy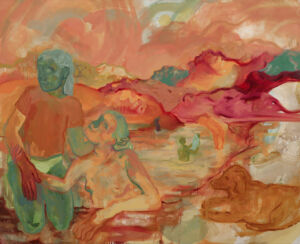 Viewing Antonia Showering
The London-based painter's first solo show at Timothy Taylor in London showcases her dreamy compositions.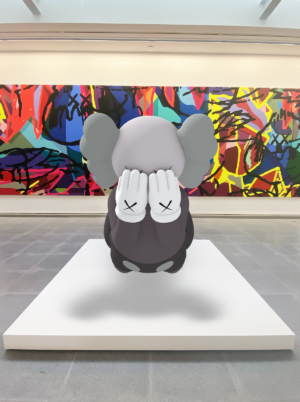 Viewing KAWS: New Fiction
Developed in collaboration with Acute Art and the online video game Fortnite, the artist's first major solo London exhibition at the Serpentine presents his paintings and celebrated toys.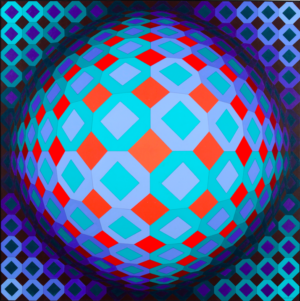 Viewing Victor Vasarely: Universe
Selfridges is hosting a special exhibition and NFT sale of works by Victor Vasarely to celebrate the Op Art pioneer and Paco Rabanne's new collection.
"The mind is the limit. As long as the mind can envision the fact that you can do something, you can do it, as long as you really believe 100 percent."
David Hockney