Welcome to The Wick
Dear All,

"You know that all these works are going to outlast you," said the late Microsoft cofounder Paul Allen. His $1 billion art collection, containing more than 150 masterpieces, is heading to auction at Christies. Works include Monet, Seurat and O'Keeffe and proceeds will benefit philanthropic concerns. That equals one incredible legacy and donation.

Tomorrow marks the start of Black History Month – a time to "dig deep, look closer, think bigger" about the history and representation of Black people in the UK and beyond. With so much happening around London in celebration, don't forget to book your tickets for Theaster Gates' band, The Black Monks, who will be performing at Serpentine Galleries' The Black Chapel.

Fashion weeks are nearly over – or are they? In a neat cultural layering, Raf Simons, Alexander McQueen and Roksanda will all be presenting their SS23 collections during Frieze week, making London's capital ever more colourful and dynamic.

It was announced today that coins featuring the portrait of King Charles III will be in circulation from December. However national coinage is not forgetting our beloved Queen – in keeping with tradition, the King's profile will face the left, and a special £5 coin with a double portrait of the Monarch and his mother will be introduced at the same time.

Wishing you all a wonderful weekend from me and the KTW family,
Katy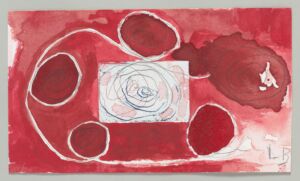 Viewing Louise Bourgeois: Drawing Intimacy 1939 – 2010 and Fabian Peake: an eye either side
Landing at Hauser & Wirth Somerset this autumn is a new exhibition of paintings, sculptures and works on paper by Louise Bourgeois that have never been publicly exhibited before. Running alongside this exhibition is a solo show by Fabian Peake. It brings together early paintings from the 1970s and new works that showcase the artist's experimental use of media.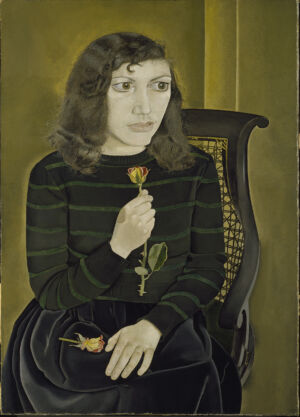 Viewing Lucian Freud: New Perspectives
To mark the centenary of Lucian Freud's birth, the National Gallery is staging the largest exhibition of his paintings in a decade, curated by Daniel F. Herrmann.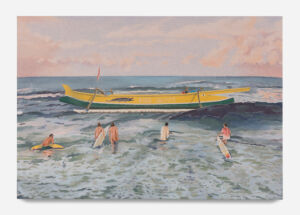 Viewing Ghosts of Empire II
Curated by Larry Ossei-Mensah, Ben Brown's brilliant new exhibition, 'Ghosts of Empires II', foregrounds artists from African and Asian diasporas exploring the intersections, overlaps, and dissonance between the Black Atlantic and Asia Imperialist Trade routes.
"Creativity comes from a conflict of ideas."
Donnatella Versace