Welcome to The Wick
Dear All,

A double whammy newsletter today. Happy Mother's Day to one and all – including mother like figures and mothers in waiting. It seems through the history of art the iconic image of mother and child remains a steadfast symbol of the ultimate human connection.

Tributes abound this week for the late Phyllida Barlow: the Newcastle born; Slade trained sculptor who died this week aged 78. Barlow was a teacher before she got her breakthrough as an artist and developed a unique oeuvre creating monumental gravity defying works out of humble materials such as cement, plywood and fabric challenging notions of beauty and form. Iwan Wirth, President and co-founder of Hauser & Wirth, said Barlow was a "cherished friend as well as a visionary artist. Her generosity of spirit extended through her art, her writings, and her many years of teaching and mentorship." One of her most recent projects was the painted ceiling of the Audley pub on Mount St.

The 95th Academy Awards trumpeted a number of firsts including a champagne-coloured carpet usurping the legendary red and creating calmer optics. Michelle Yeoh gave a moving acceptance speech as the first Asian to receive the best actress award for her lead as a middle-aged Chinese immigrant in the absurdist adventure Everything Everywhere All at Once by the Daniels which picked up more Oscars than any film in the award's history. "Ladies don't let anybody ever tell you that you are past your prime," said Yeoh. Meanwhile, Brendan Fraser, best actor for The Whale thanked Darren Aronofsky for "throwing me a creative lifeline." Time to hit the box office bookings and see if EEAO really is a watershed for a new era in Hollywood.

Meanwhile we will be chewing over the spring budget, the hike in corporation tax and a new scheme of tax credits for small and medium-sized firms that spend 40 per cent of their expenditure on research and development. The OBR's grand plan is to swerve recession and reduce inflation to 2.9% by year end.

Wishing you a wonderful Sunday. Time to grab your Marfa Stance Gee's Bend quilted mac as you take a meander outside with the family.
All my best wishes from me and the KTW Family,
Katy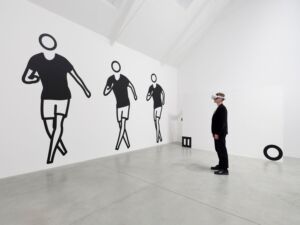 Viewing Julian Opie: OP.VR@LISSON/London
Head to Lisson Gallery's Bell Street spaces and bear witness to an ambitious new series of works by artist Julian Opie, including the UK premiere of a groundbreaking new VR experience.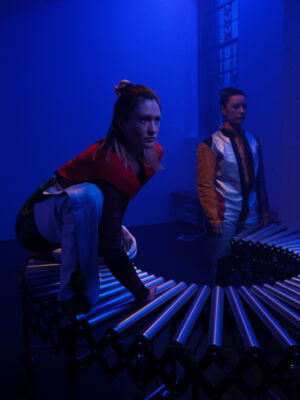 Viewing Catinca Malaimare: Gamma and Omega hold hands
As part of their Invites series, Zabludowicz Collection presents a solo exhibition by Romanian-born London-based artist Catinca Malaimare which includes performance, sculpture, audio and film.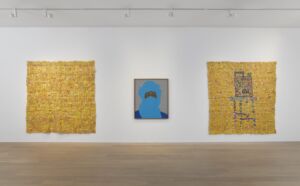 Viewing Serge Attukwei Clottey: Crossroads
Crossroads by Serge Attukwei Clottey at Simon Lee will be the artists inaugural exhibition with the gallery. Primarily using found material from the streets or Accra and Ghana, in this exhibition Clottey explores his relationship between his Ghanaian identity and Western culture.
"Culture is necessary for human beings to evolve into better creatures."
Vivienne Westwood