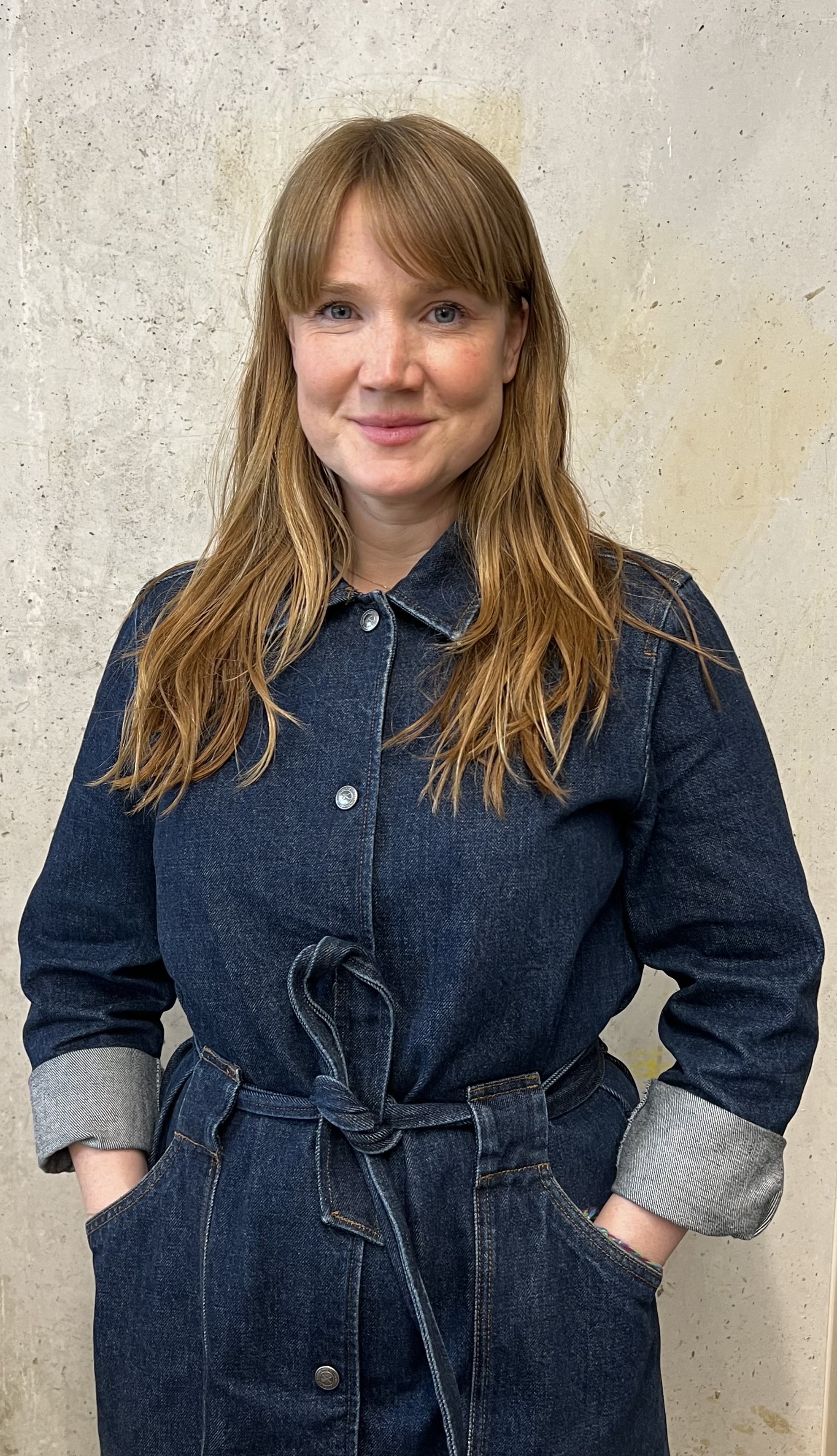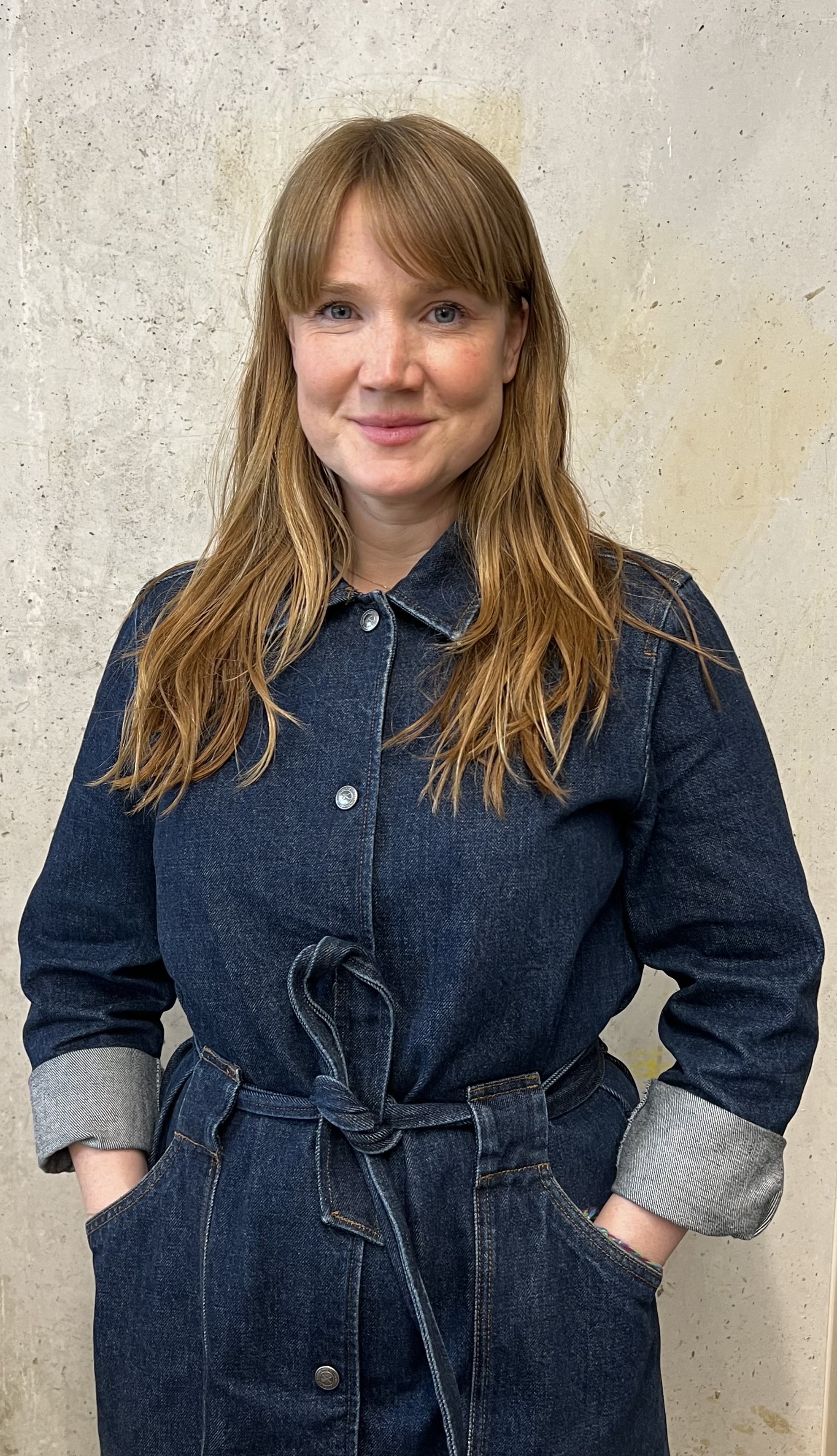 Interview UP Projects' Moira Lascelles
Interview
Moira Lascelles
05 June 2023
Interview
Moira Lascelles
05 June 2023
This year's London Gallery Weekend, which involved more than 130 galleries from 2-4 June, saw the annual event partner with UP Projects on a programme of artist-led performances by the likes of Nicole Bachmann, Li Hei Di and Minh-Lan Tran.

Founded in 2002 by Emma Underhill, UP Projects is a non-profit public art commissioning organisation on a mission to support artists to make new work that has social relevance, engages communities, encourages learning and enriches the public sphere. 

After joining the company in 2019 with over a decade of experience of curating and delivering socially engaged projects, Moira Lascelles became its executive director and head of partnerships earlier this year. Together with Underhill, Lascelles oversees its strategic direction, while also leading on partnership projects to develop progressive public art strategies and commissions. Her past collaborations have seen her work with the Barbican, V&A and the British Council.

She is also a mentor at Arts Emergency, which pairs young people with members of the arts and creative industries that can share advice and opportunities.

THE WICK: Tell us about your typical Monday.
Moira Lascelles: As with every day, I get woken at 6.30am by my son who is five. The usual chaos of getting ready, having breakfast and pushing my kids out the door ensues before I walk to the tube and make the short journey to the UP Projects office. UP Projects' work involves a huge amount of collaboration with artists, cultural partners and clients, which inevitably involves a lot of communication and dialogue ¬– so Mondays are often filled with lots of meetings. We have a regular Monday morning team meeting in which we review current projects collectively and discuss any factors that could benefit from wider team input. We are currently working on an exciting mix of projects including a new public art strategy for Ebbsfleet Garden City, a mural commission in North London with artist Holly Graham and our ongoing Constellations learning development programme for artists, curators and producers who wish to learn more about working in socially engaged ways – so there is rarely a dull moment. There never feels like enough time in the day before I head home for some quality time with my family.
TW: Why did you decide to partner with London Gallery Weekend?
ML: UP Projects have been working for over 20 years to bring world-class artists out of the gallery and into public spaces to create new work for communities to actively engage with and enjoy. When London Gallery Weekend approached us in 2022 keen to showcase the wealth of artistic talent represented by galleries in London to a broader public audience, it felt like a great fit.

In 2022, we co-commissioned Mandy El-Sayegh whose performance, The Minimum, was staged in three public locations across London. This year, we have been even more ambitious and expanded the programme to give three artists – Nicole Bachmann, Li Hei Di and Minh-Lan Tran – a platform. We also collaborated with Peckham Platform to include a special performance by Lesley Asare that actively engaged with the South London Refugee Association.

I am absolutely delighted with how it went and so pleased that we have been able to support these artists to bring their work to audiences that might find stepping over the threshold into a gallery an intimidating experience. And kudos to London Gallery Weekend for trying to break down these barriers.

TW: What do you think is the role of public art, and how have you seen this develop in recent years?
ML: UP Projects is very particular in its approach to public art commissioning in that we specialise in social practice. This means all of our work is focused on enabling artists to actively engage with communities through the process of creating public art. It is our belief that it is through this process-driven approach that social benefit and impact can be created.

This way of working can take many forms, from the permanent to the ephemeral, but a great example is a recent project UP Projects worked on for Crossrail with Sonia Boyce. This project saw Sonia collaborate with communities in East London over a year-long period with 170 stories contributed by local people being woven into her final artwork titled Newham Trackside Wall. At 1.9km long, this is one of the longest artworks ever commissioned in the UK.

There definitely seems to be more appreciation and understanding of social practice now, with the 2021 Turner Prize bringing this way of working into the broader consciousness. I think the Covid-19 pandemic has also highlighted how important creativity can be in addressing social issues such as loneliness and anxiety. The shift to social prescribing is another example of how this appreciation is starting to permeate broader society.

TW: What challenges do young people face in the industry?
ML: There is no denying that there is a lot more work to be done to make the arts an accessible and viable industry for young people. Arts Emergency published one of the first sociological studies on social mobility in the cultural industries in 2018 called 'Panic! Social Class, Taste and Inequalities in the Creative Industries'. Though a little out of date now, it still serves to highlight the systemic barriers faced by women, young people from working class origins and those from the global majority across the cultural and creative industries.

There is definitely a growing awareness and desire within the industry to readdress the balance and lobby for change but there is so much more that is needed. Being a mentor was just an extremely small personal contribution to address what is a much wider systemic issue. I have found it extremely rewarding and it has definitely been a two-way learning process. I am delighted that my mentee has now become an employee at UP Projects so our relationship has continued past the year-long programme.

"There is definitely a growing awareness and desire within the industry to readdress the balance and lobby for change."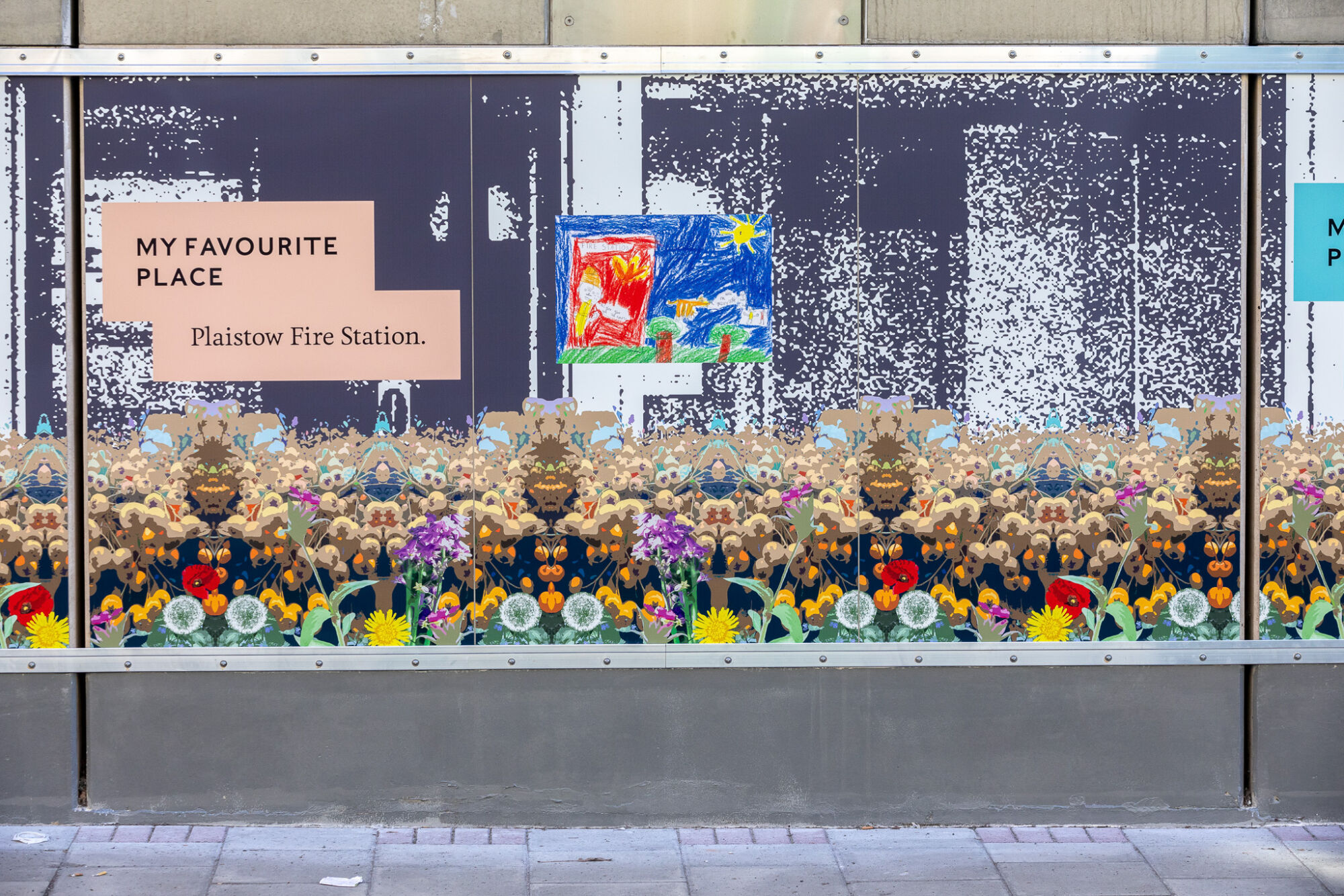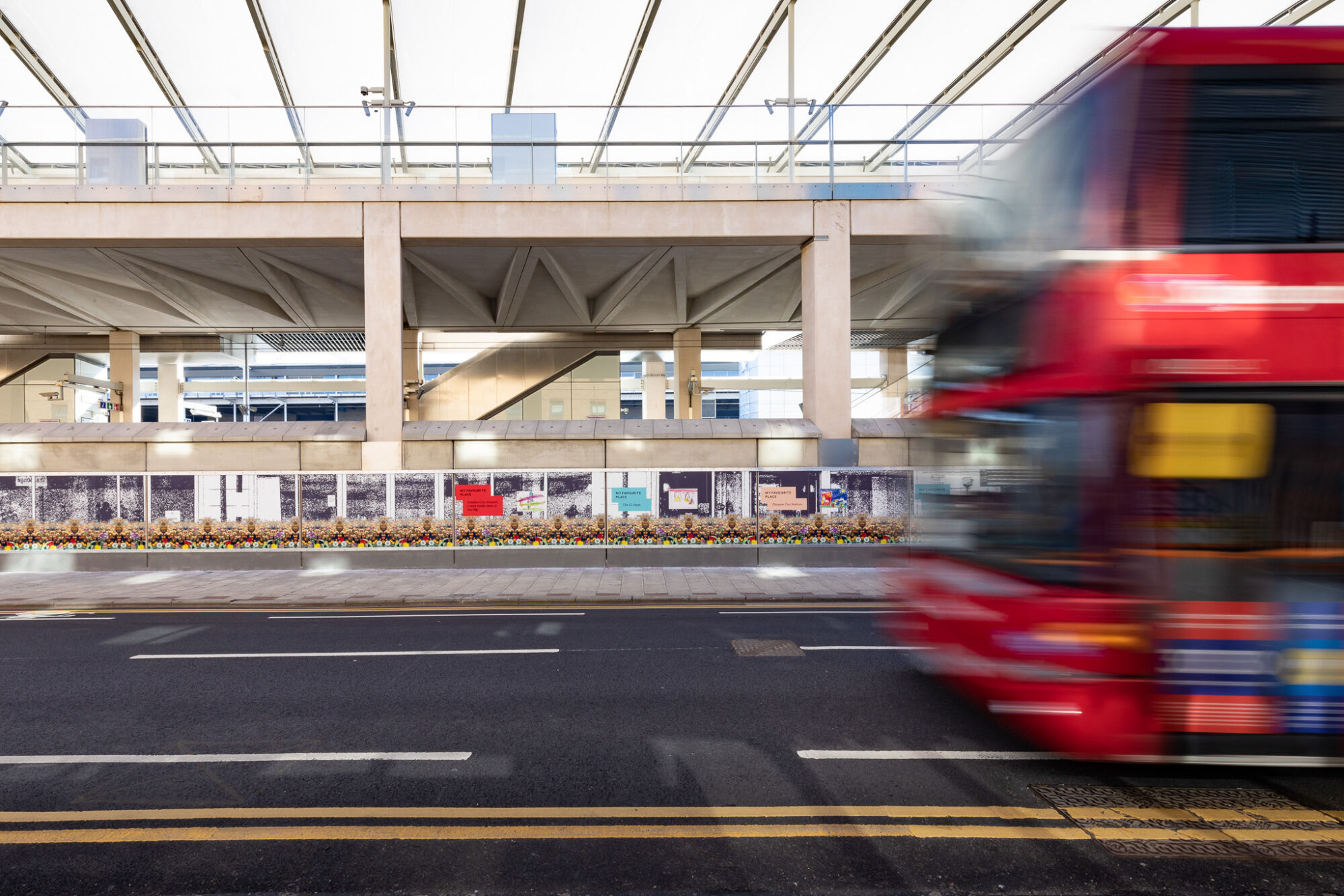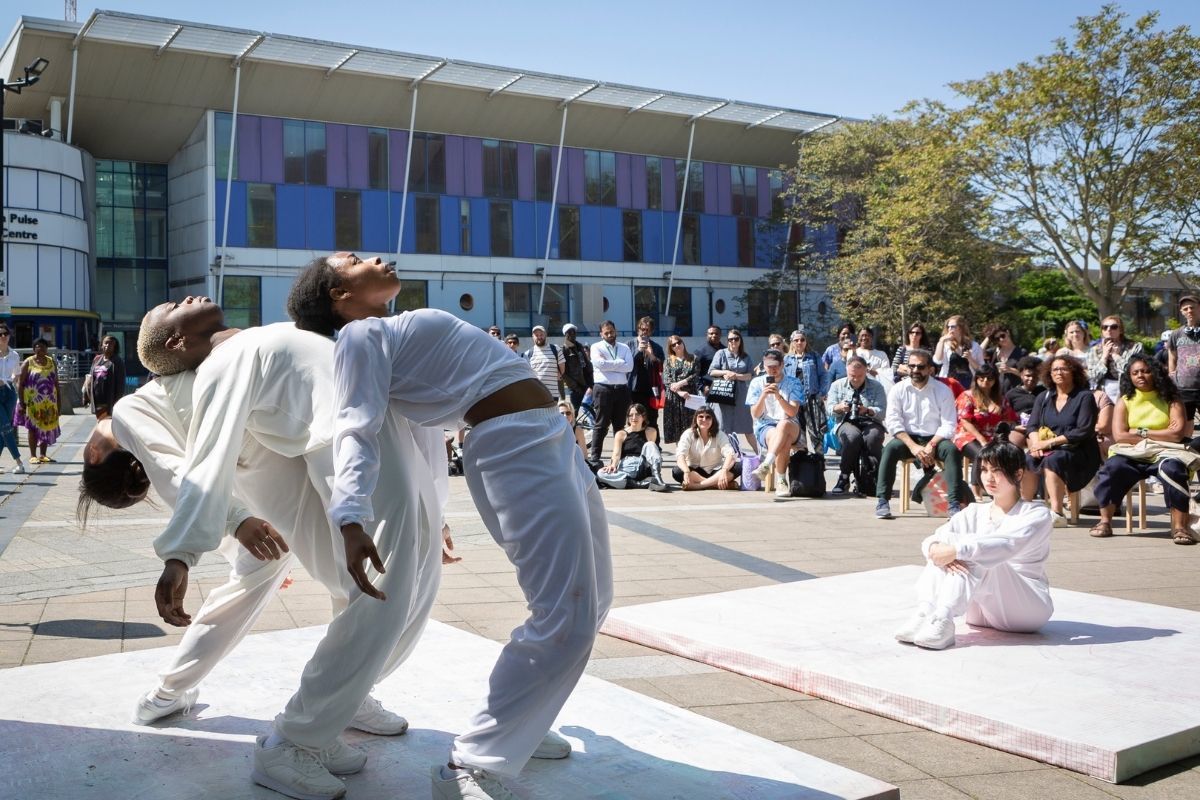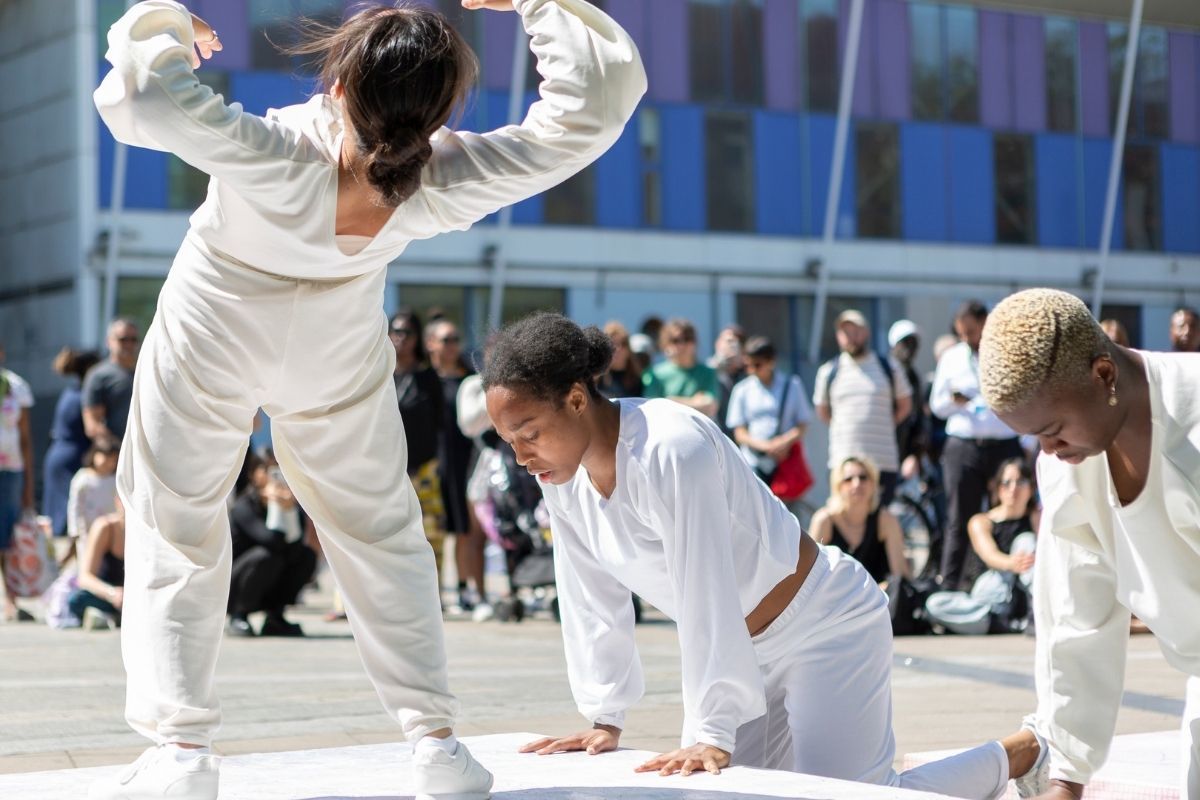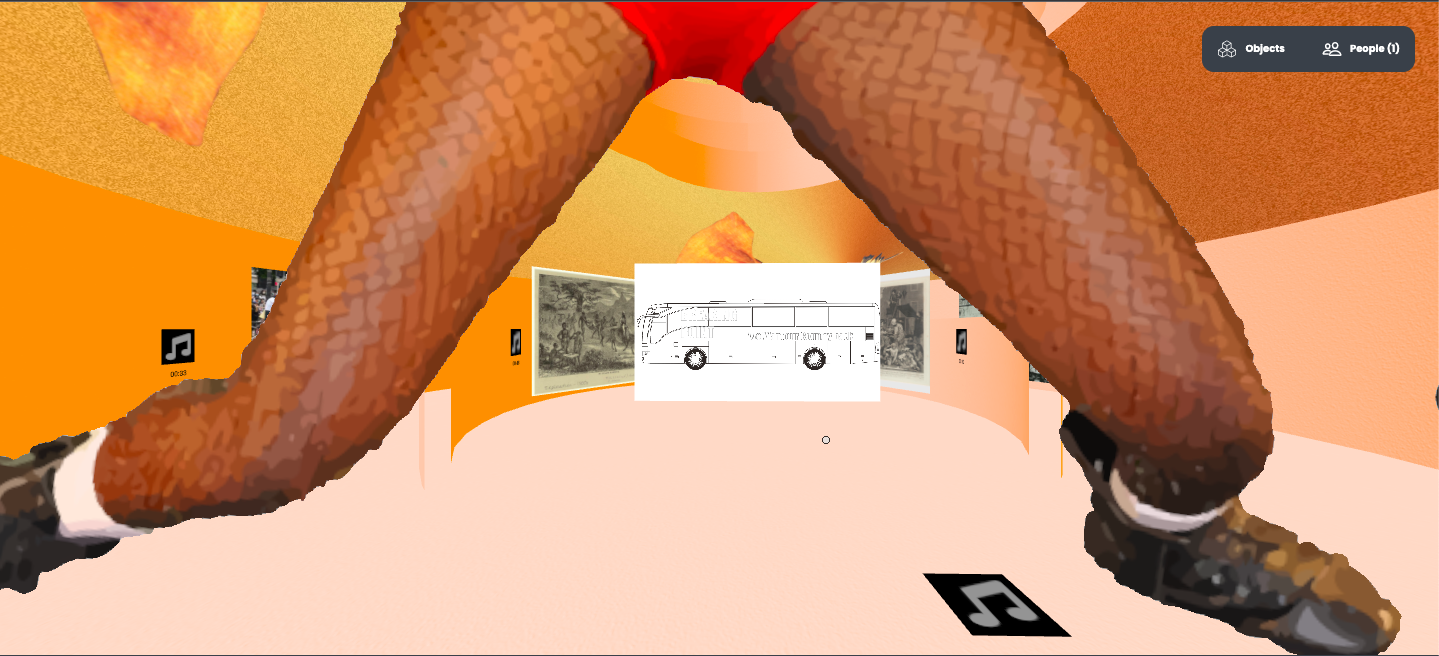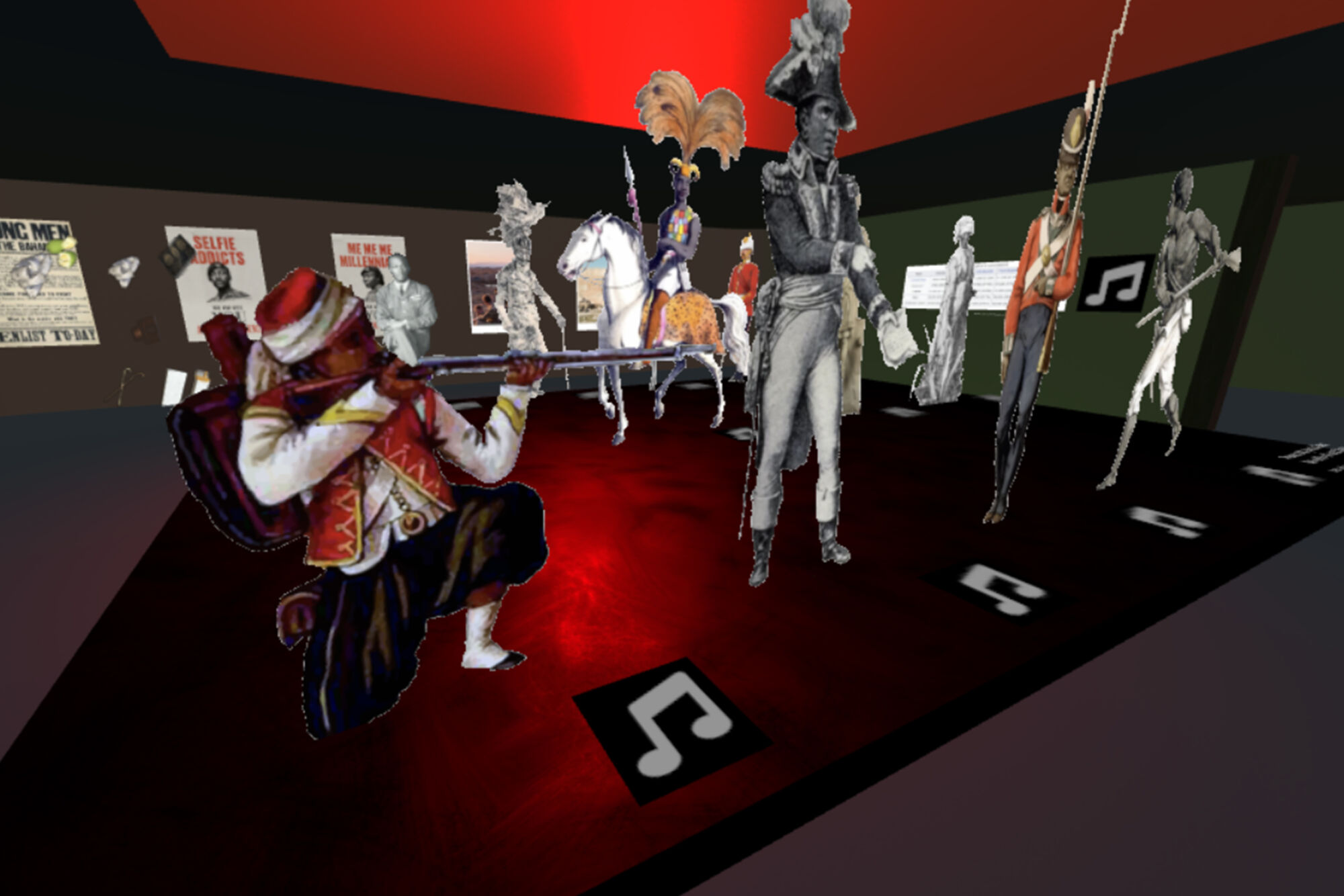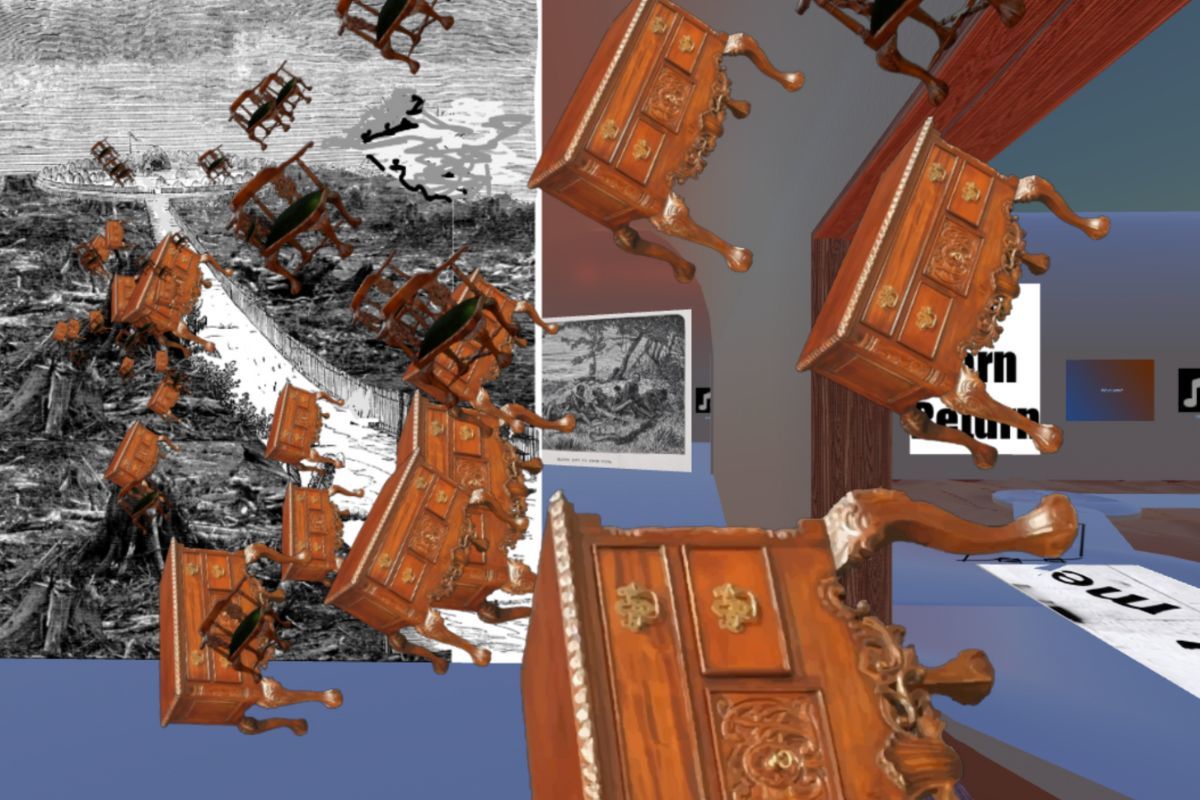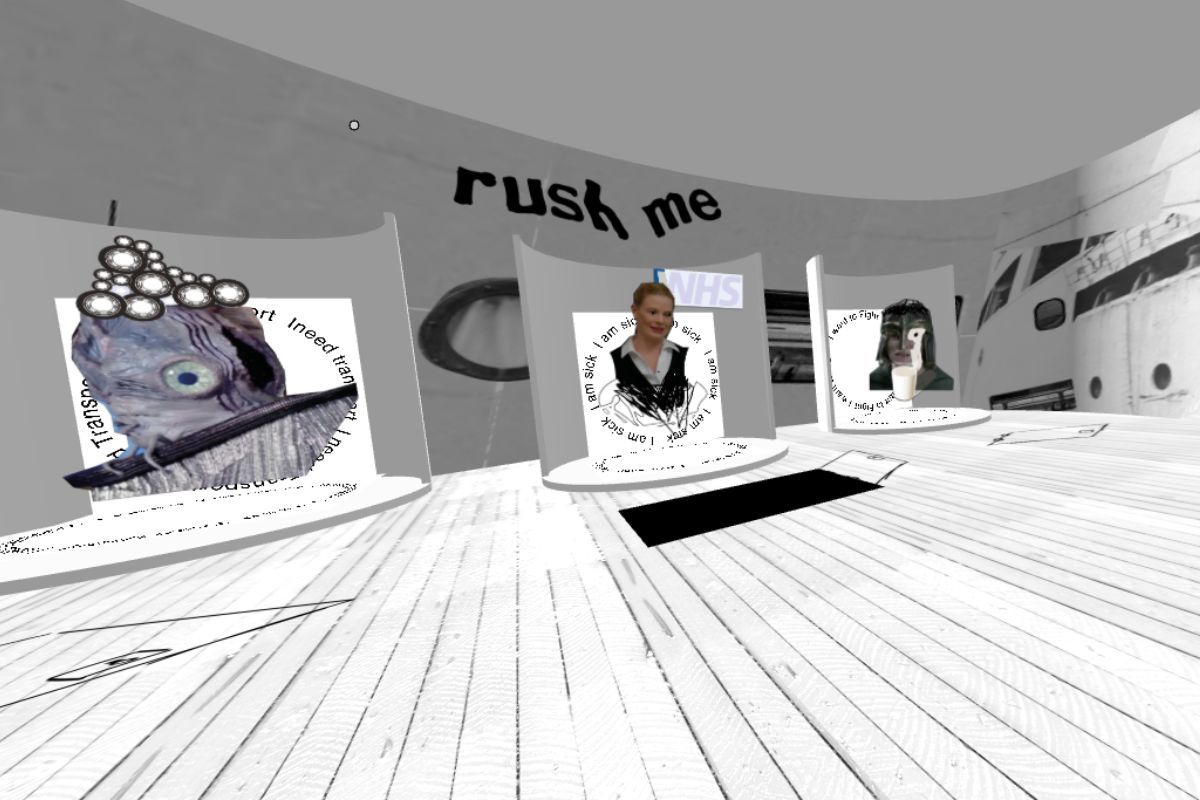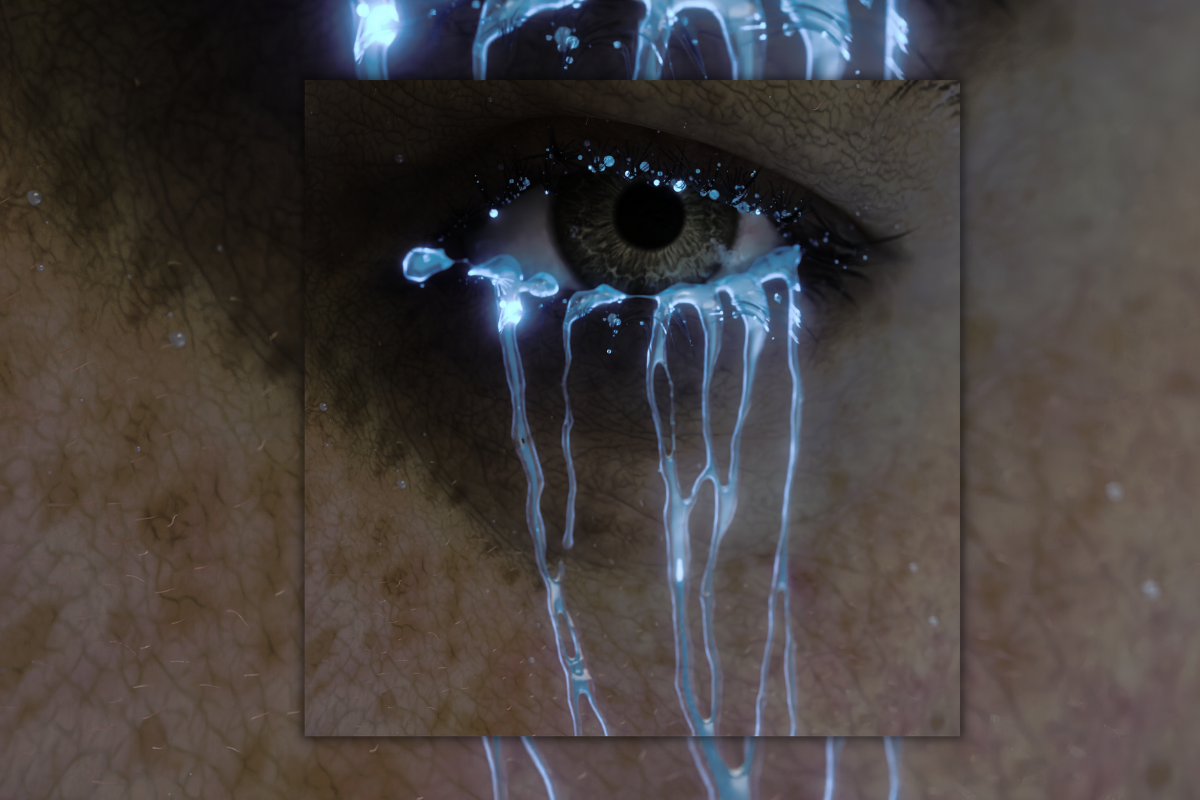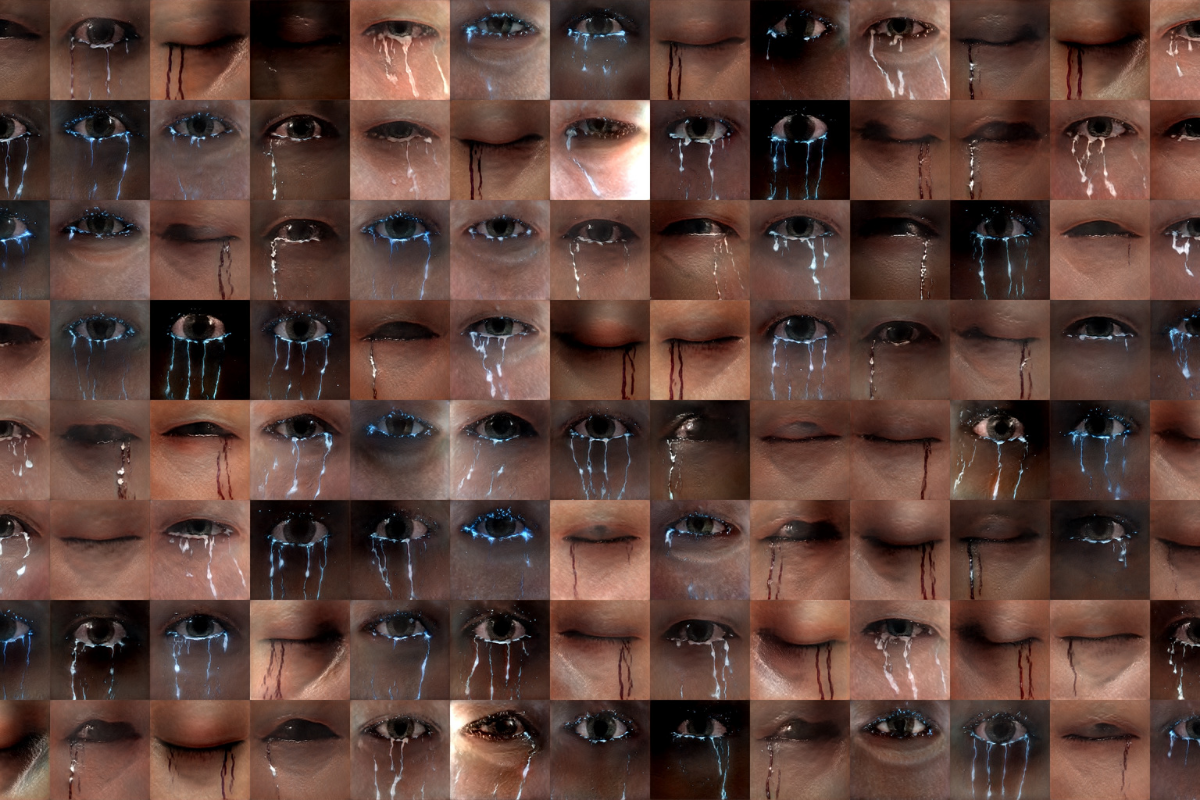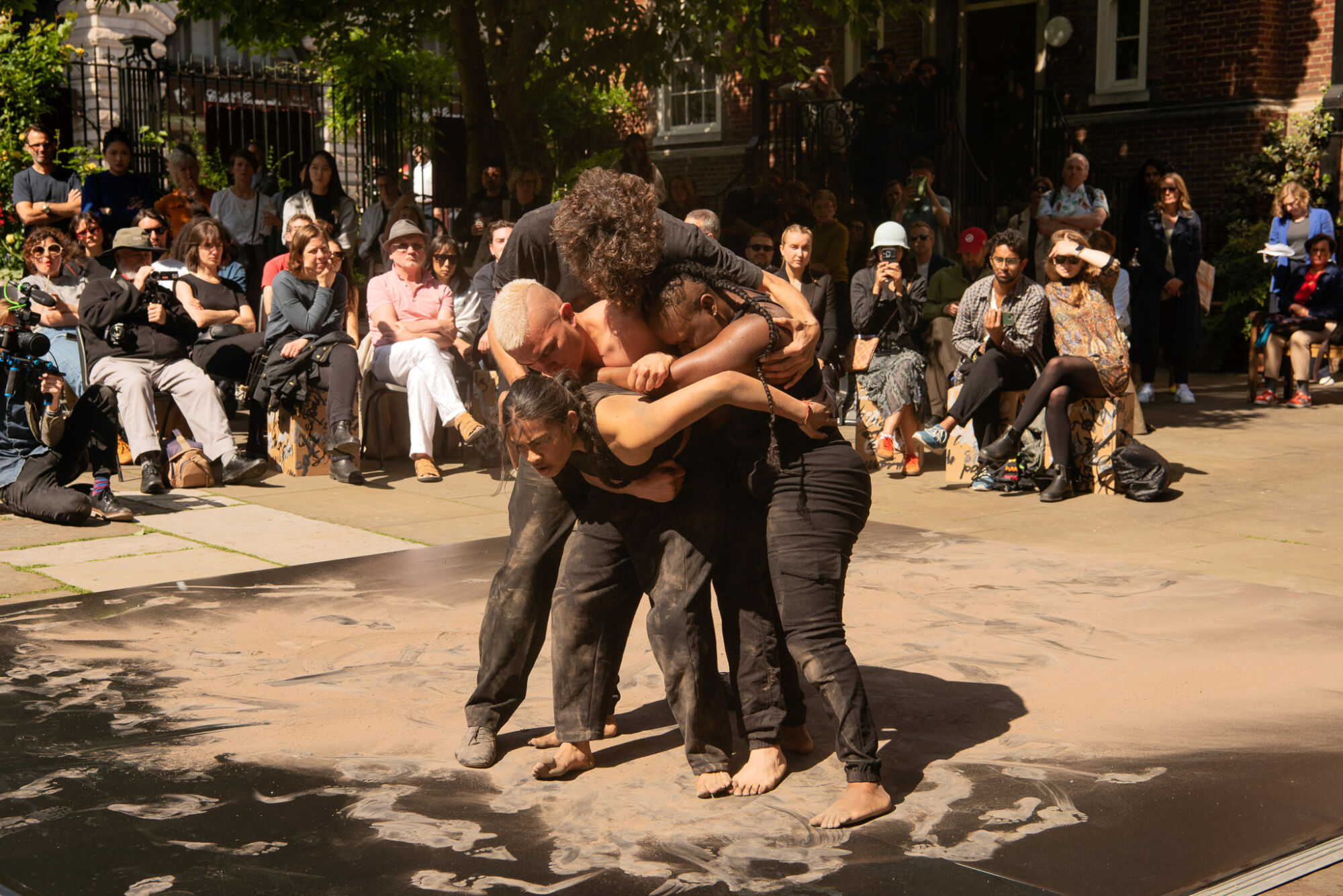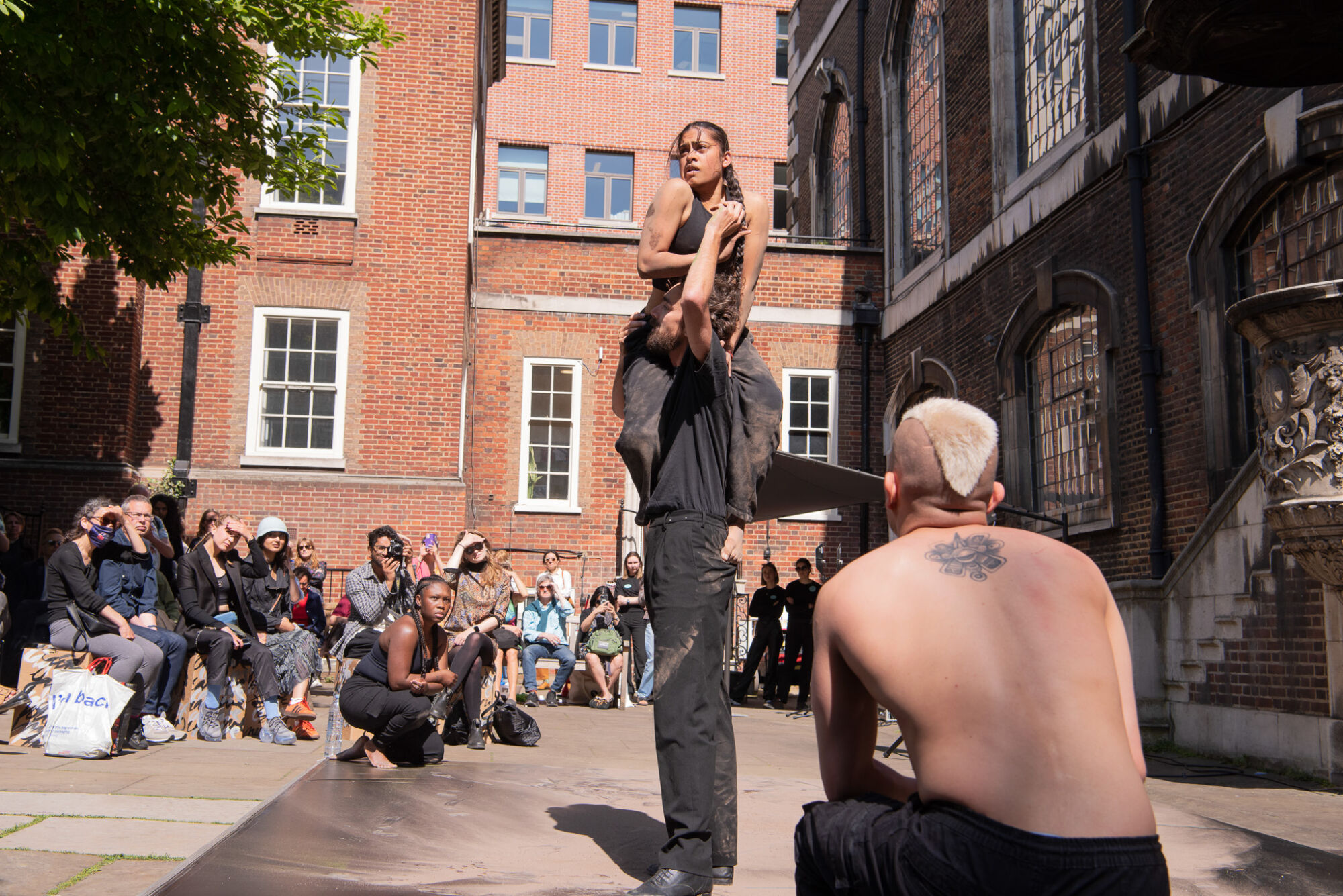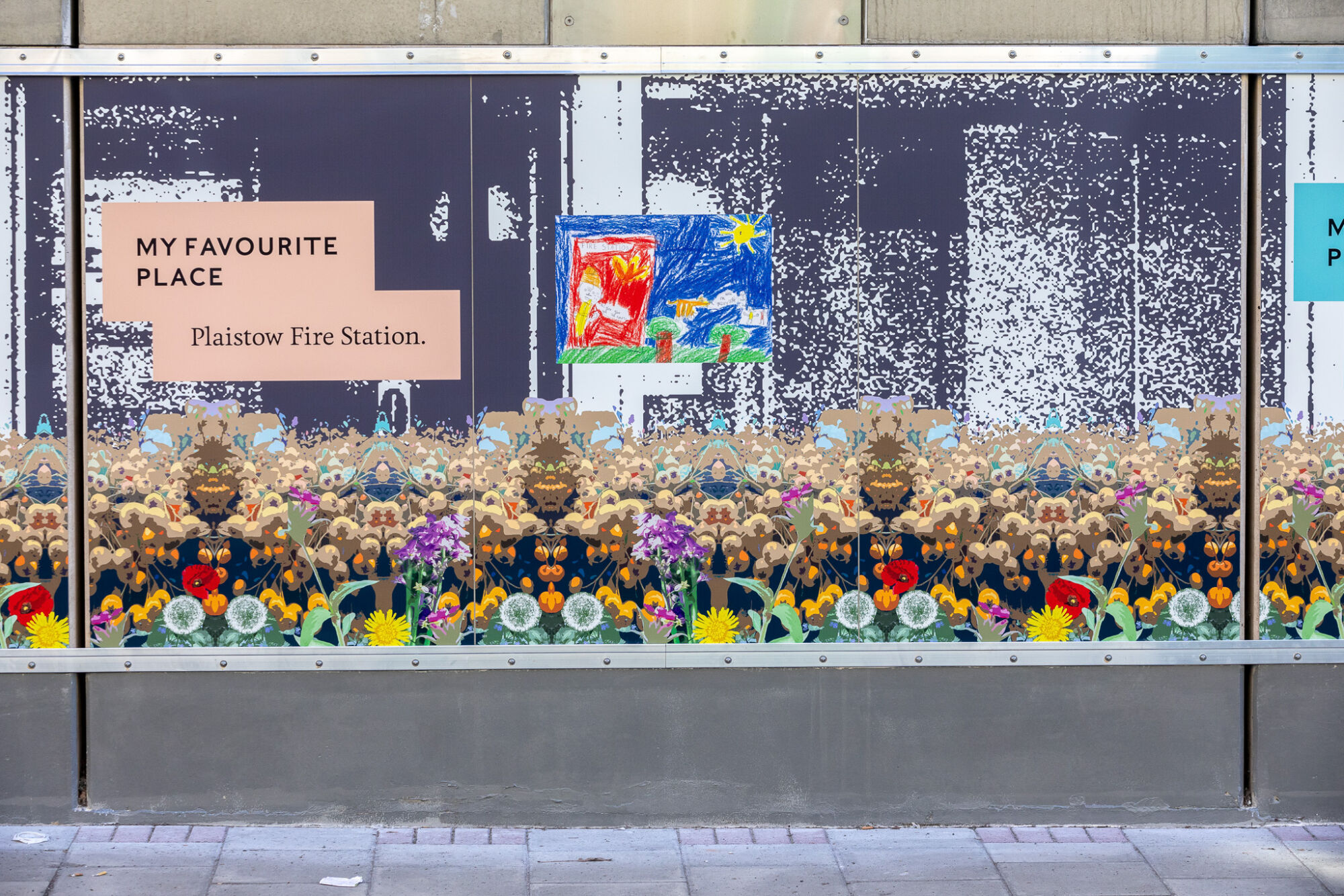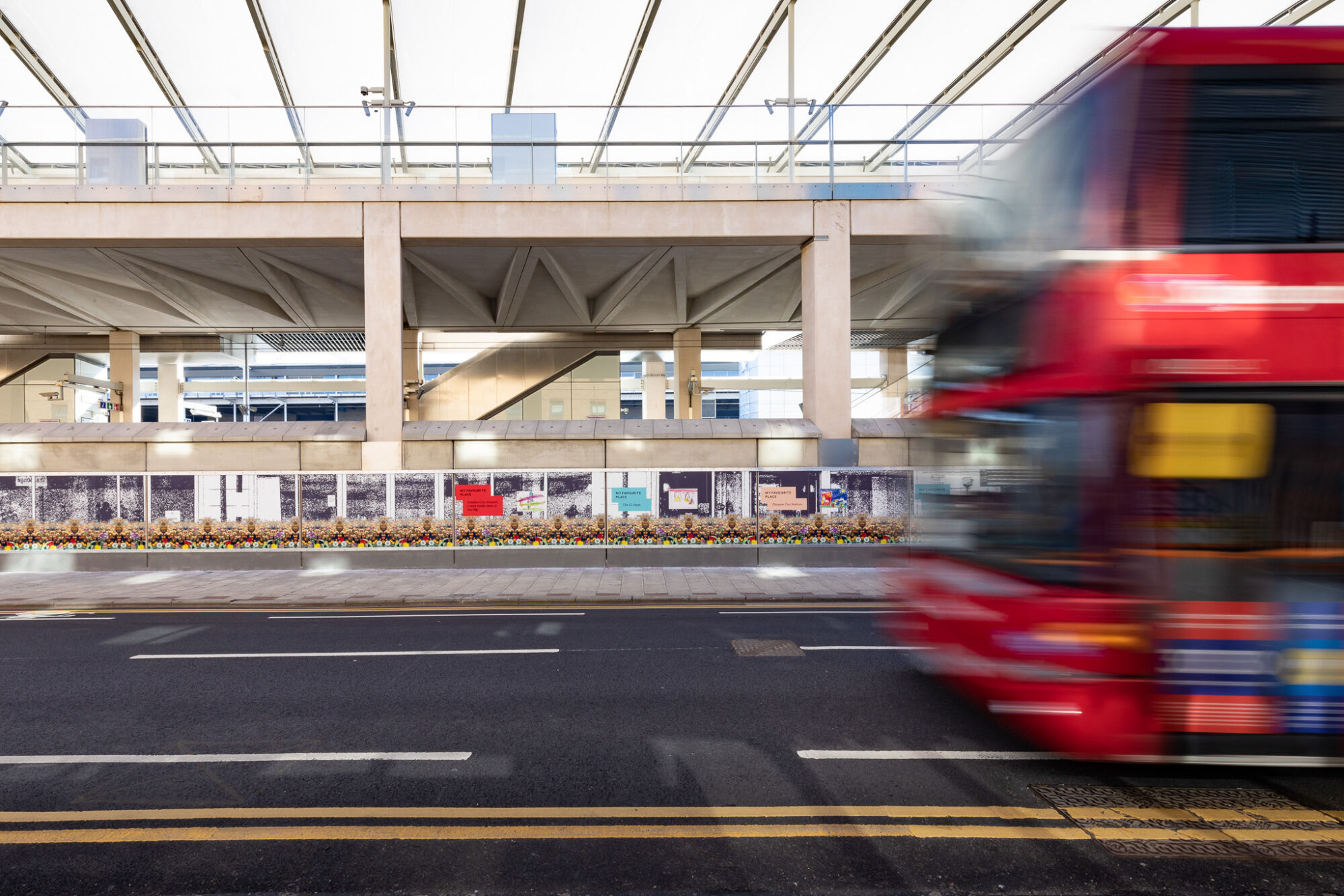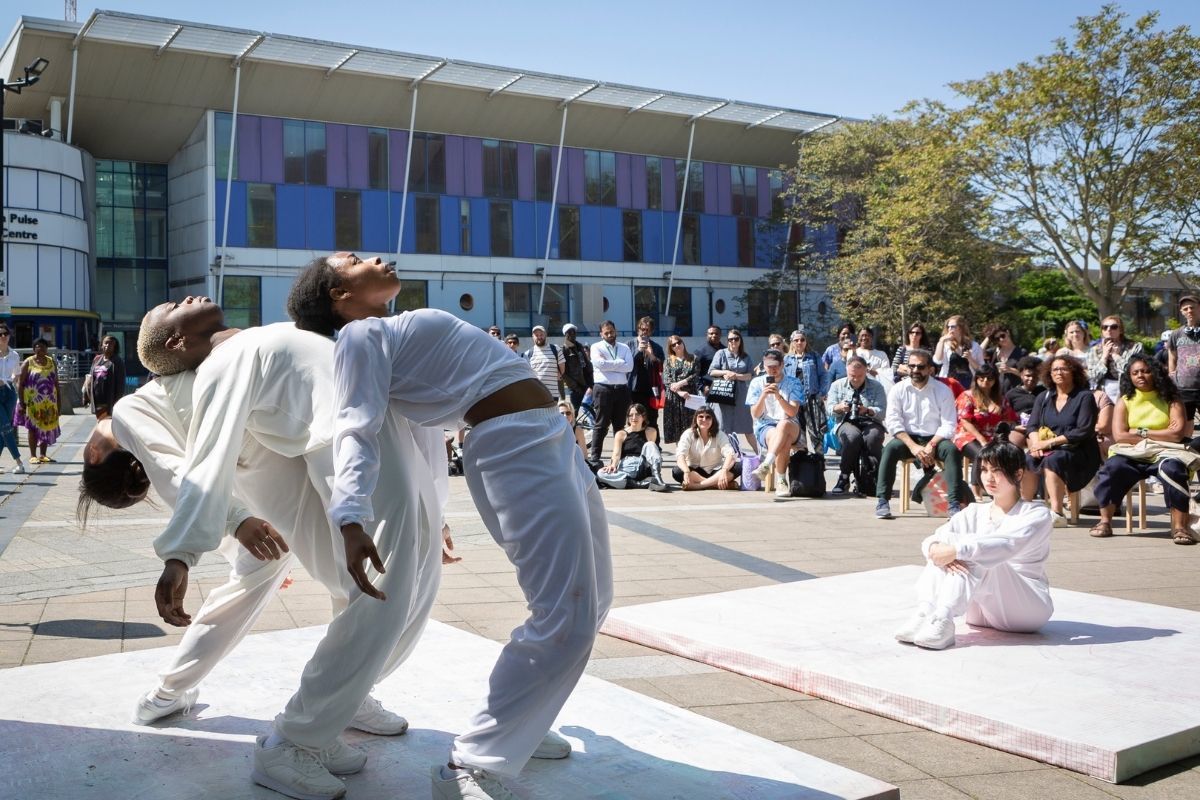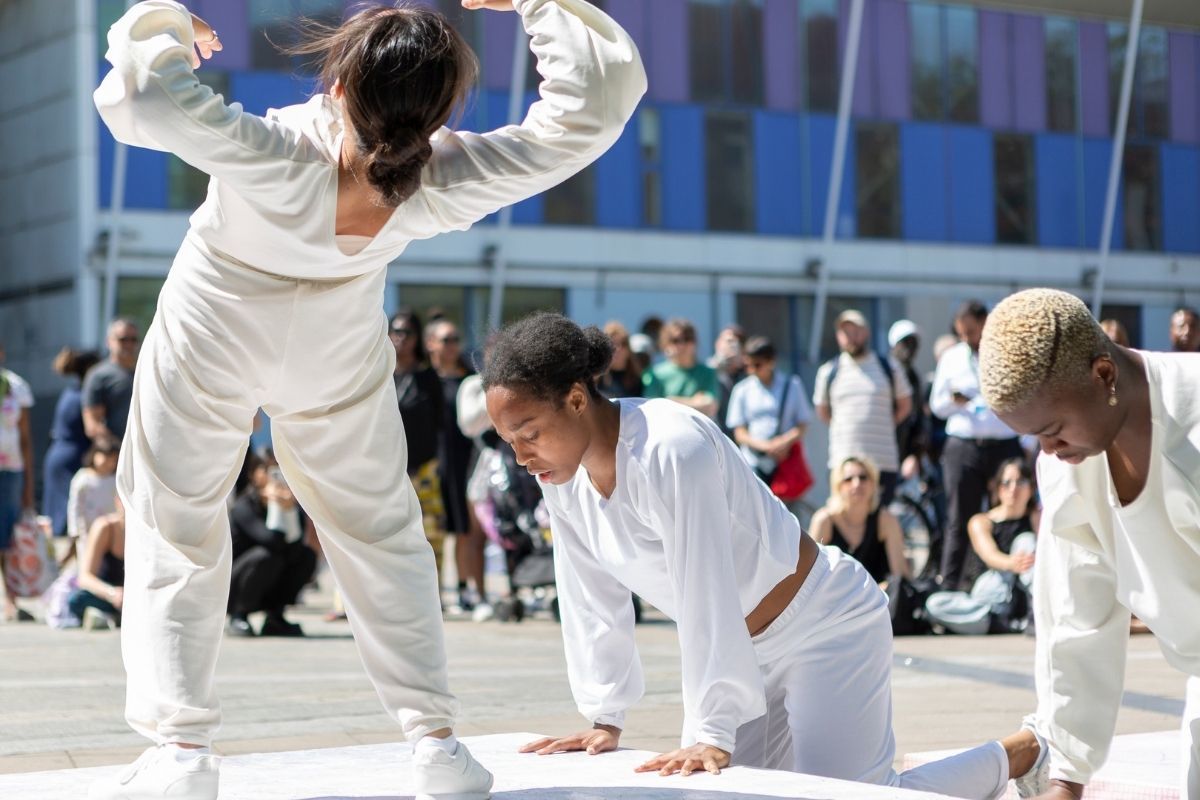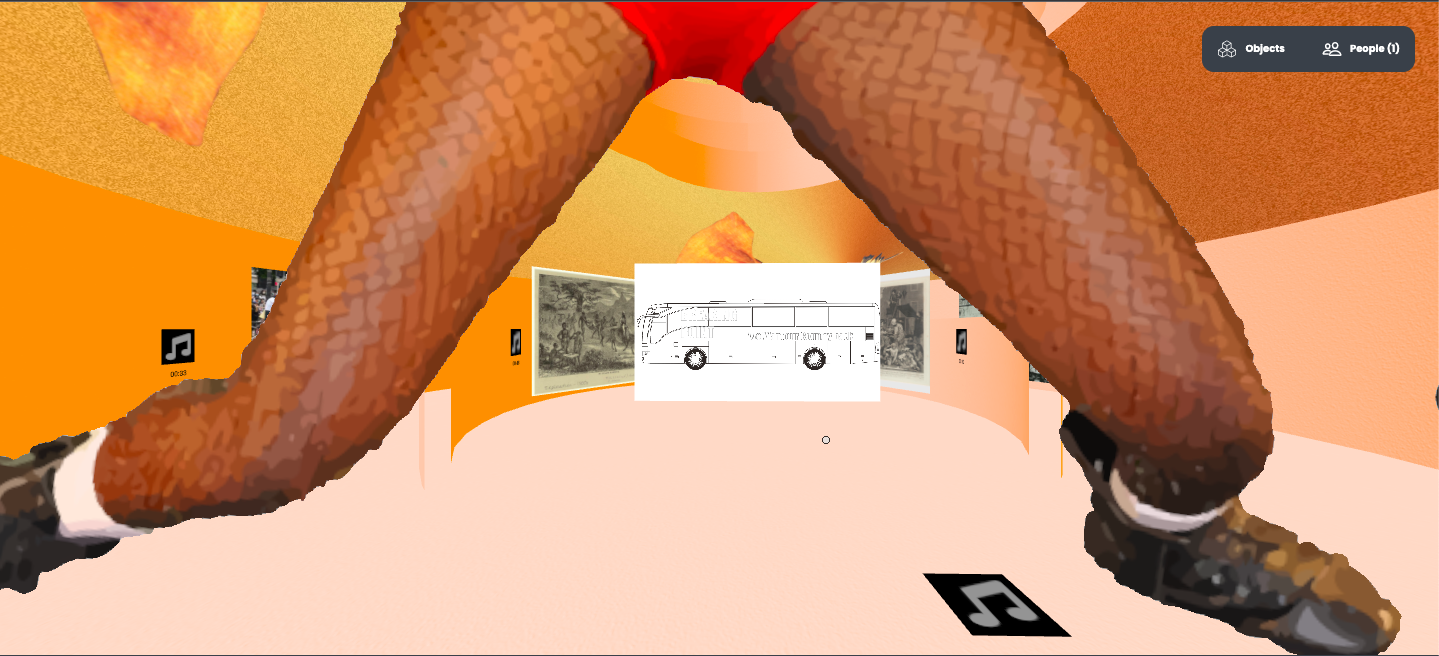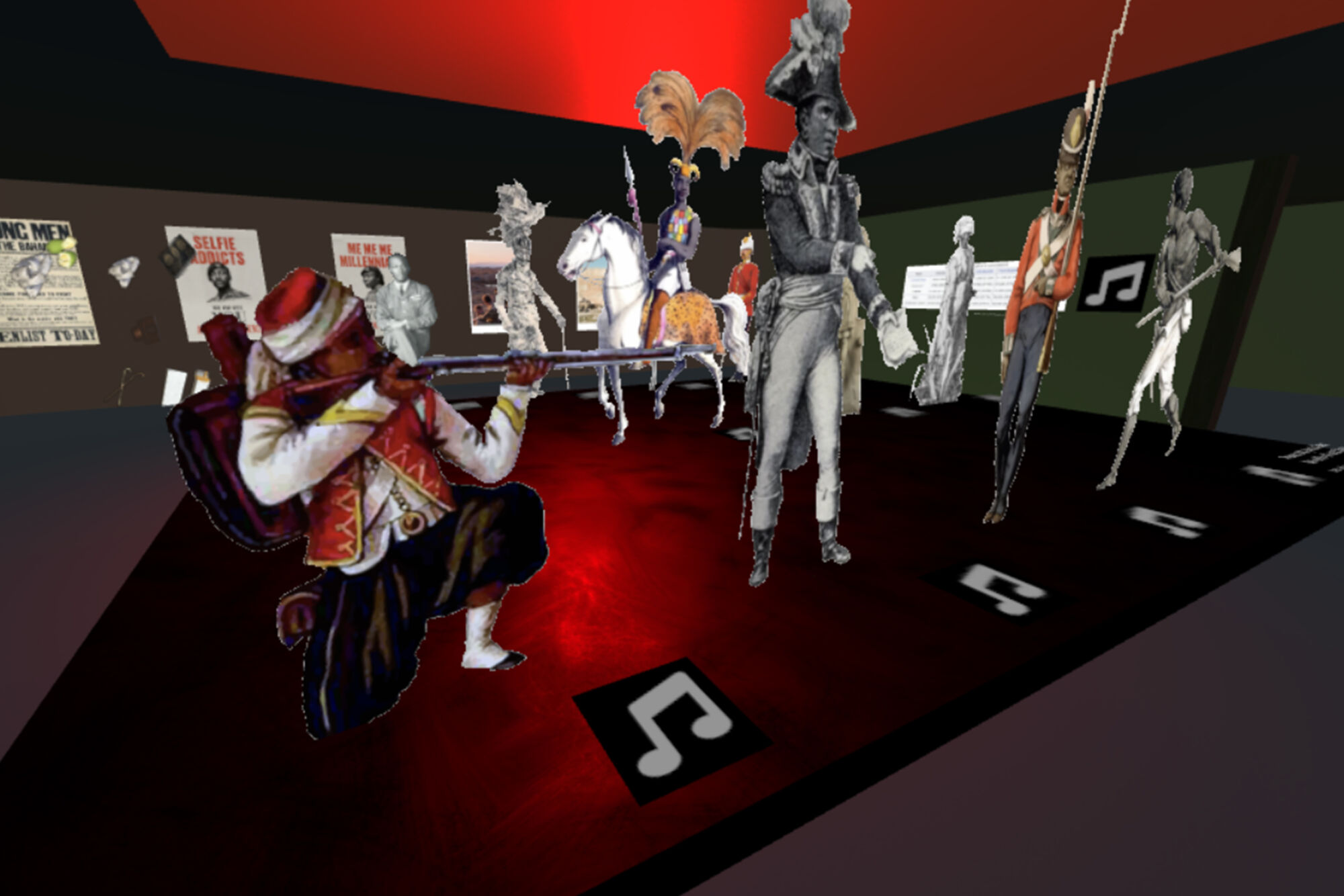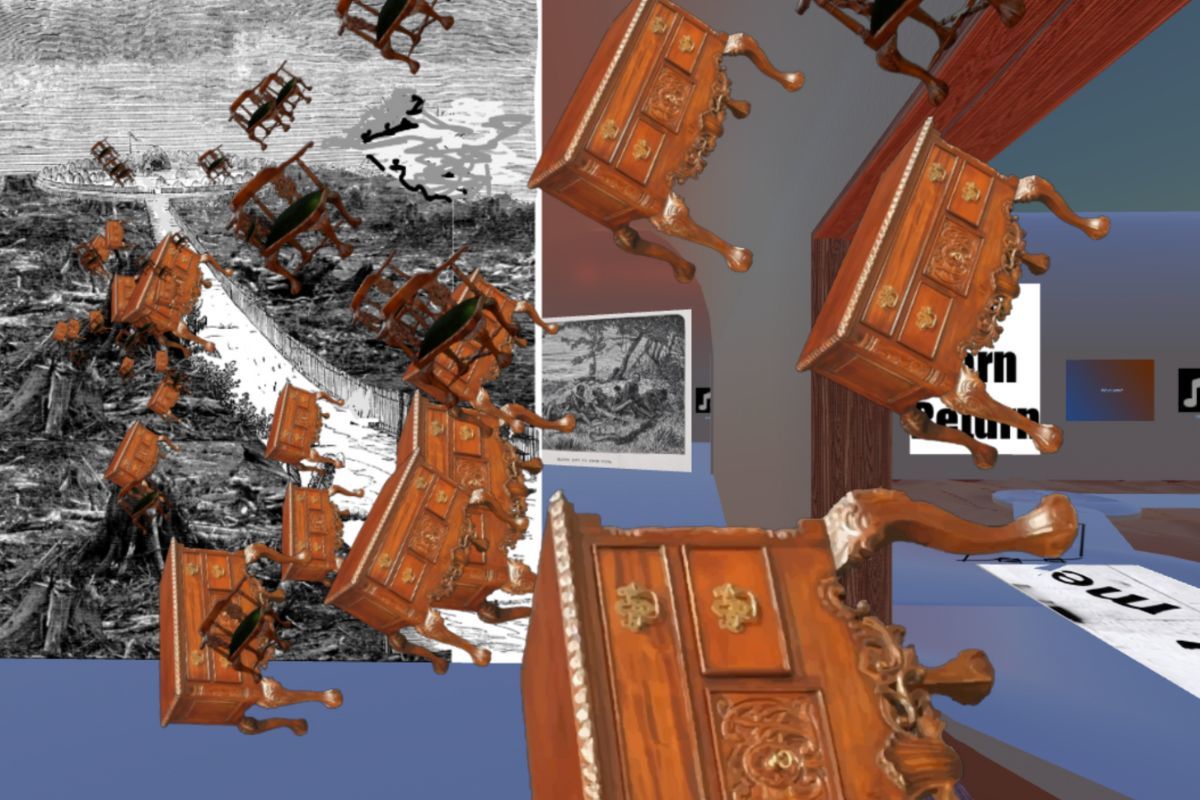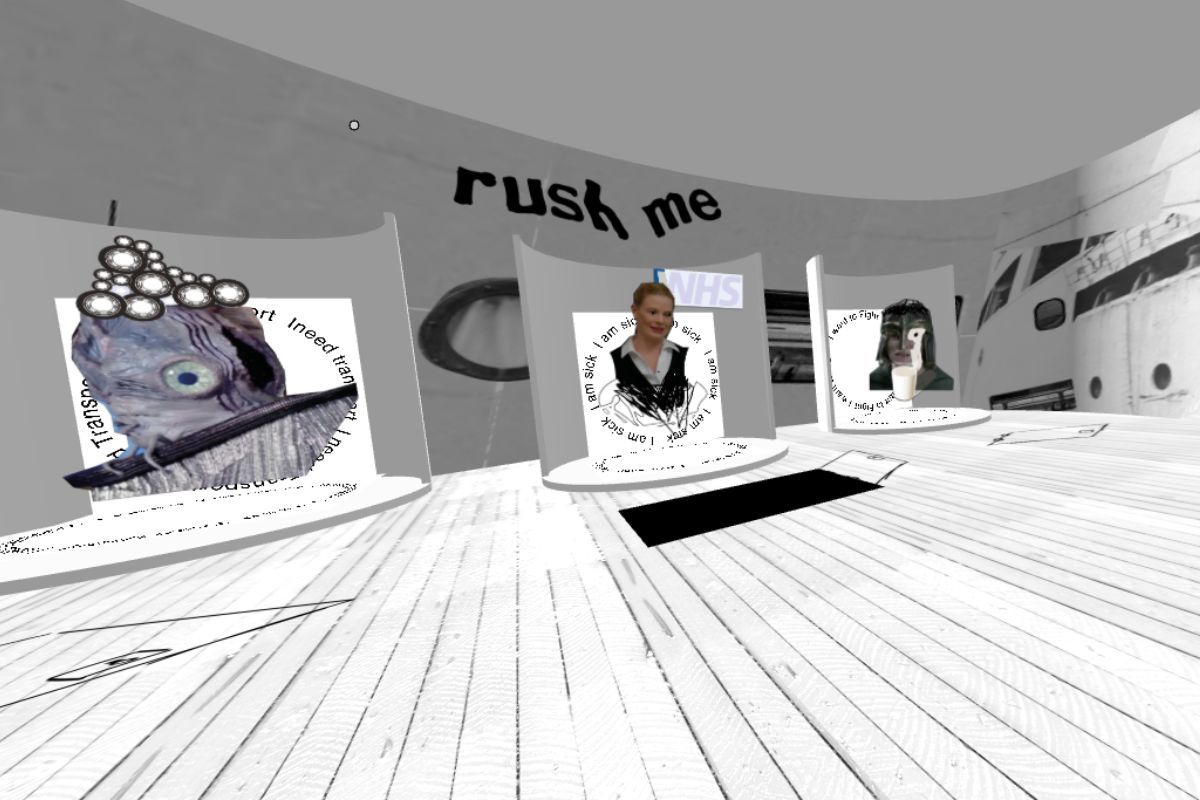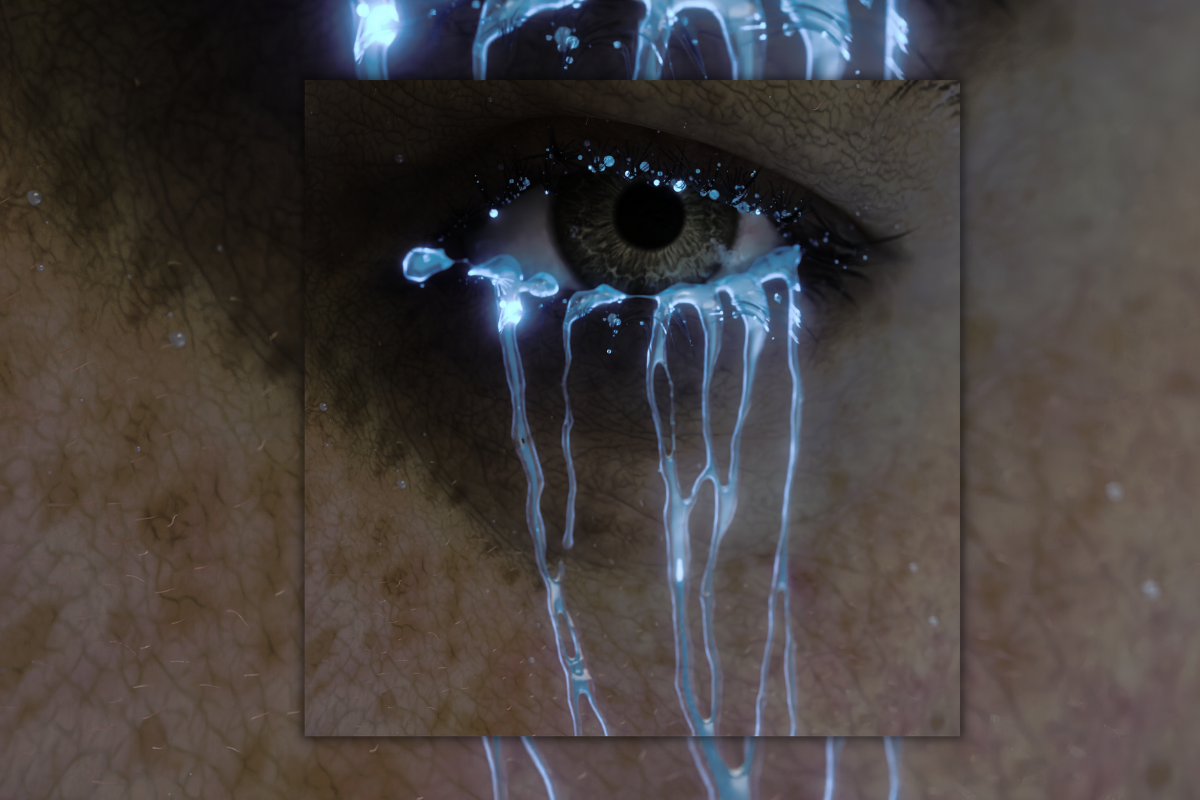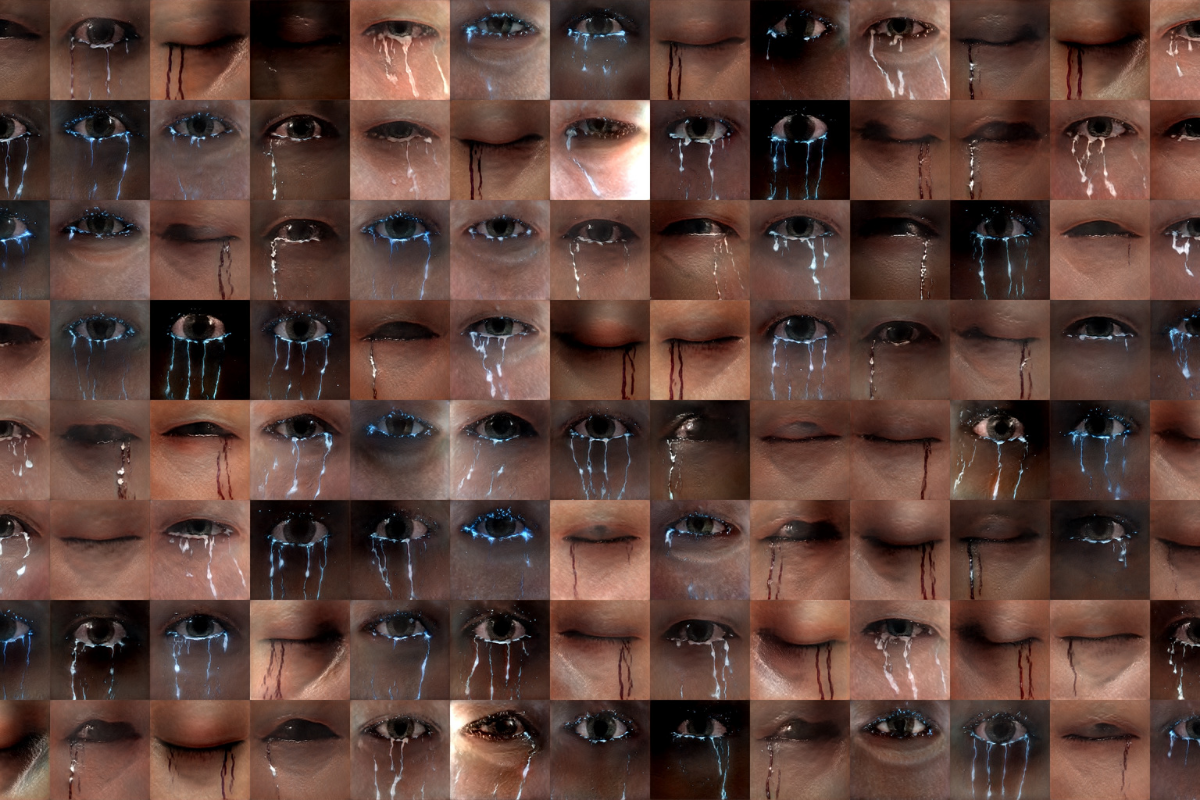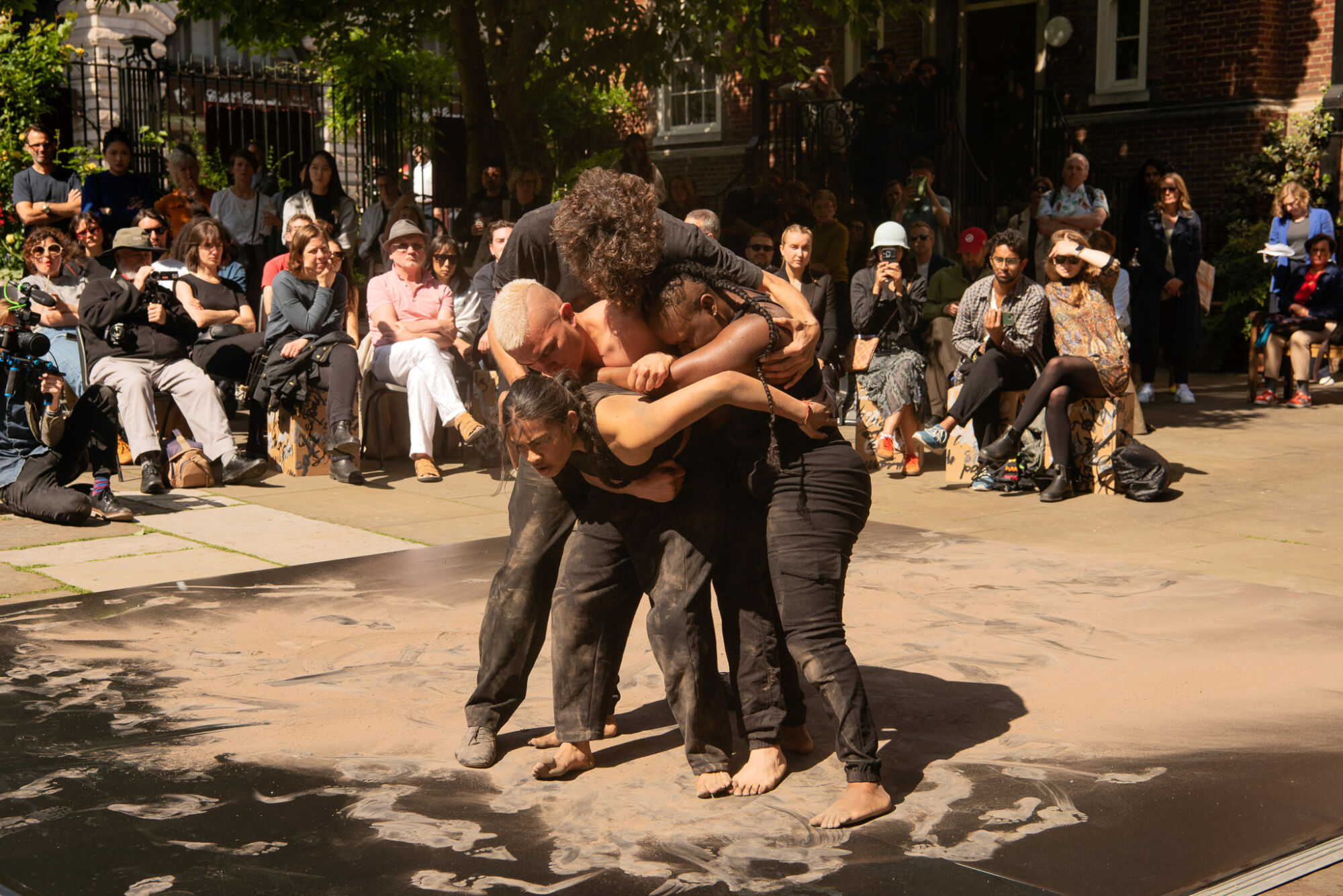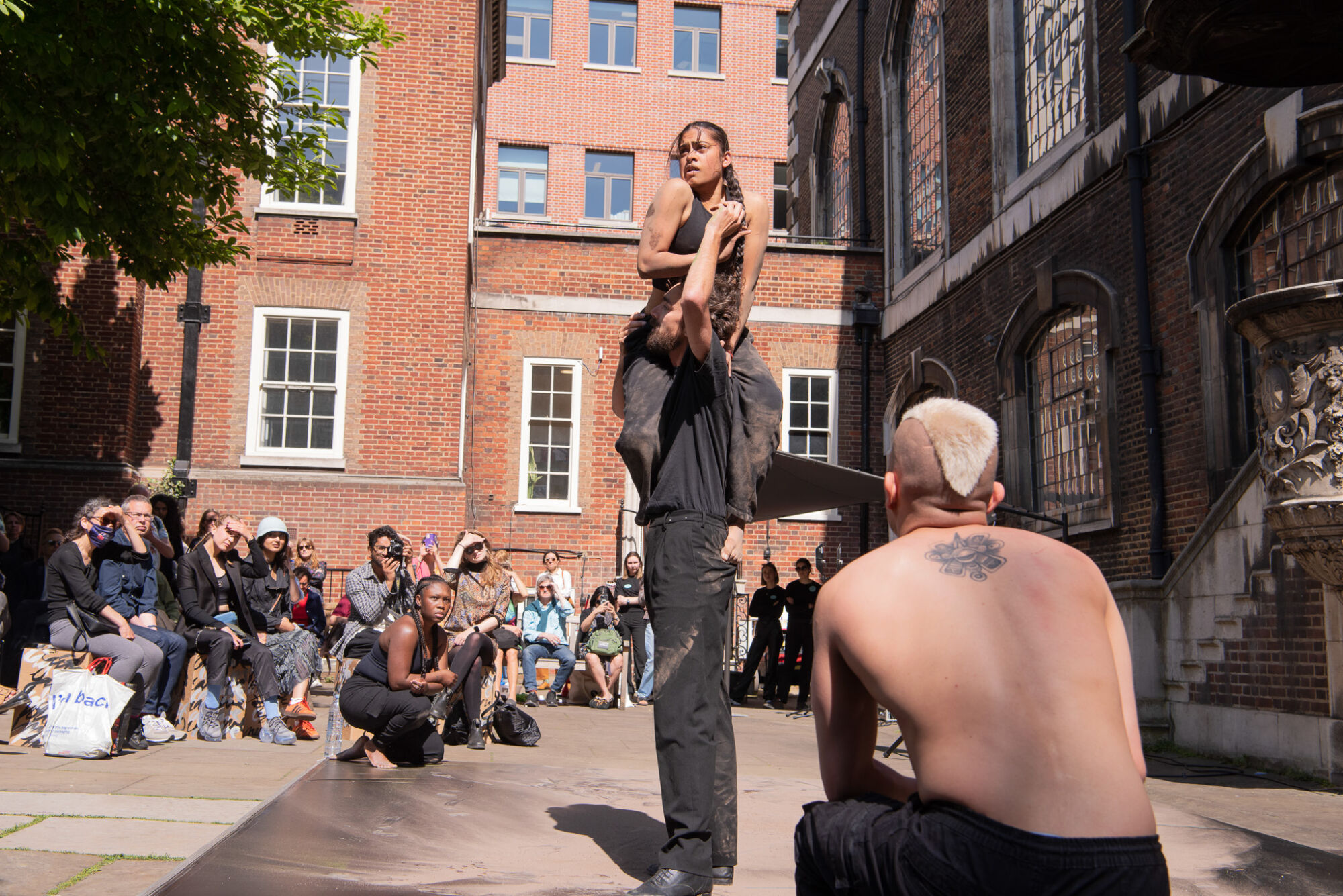 TW: With the world becoming increasingly more digital, how can public art projects be present online?
ML: UP Projects has been exploring the potential of the online world as a site for public art since 2016, questioning our relationship to the online world and the complexities that come with this. Our digital commissions (as opposed to physical commissions in the public realm that take much longer to realise) have given us the chance to be extremely responsive, developing work that explores distinct moments in time such as Overseas 海外 by Lawrence Lek that responded to Brexit, Common Bond Society by Larisa Blazic in response to the Covid-19 pandemic and 576 Tears by Zach Blas, which explores societies complex relationship to emergent AI technologies. In recent years, we have made our commissions far more participatory, encouraging more active engagement and also finding more opportunities for our audiences to experience and discover the work both online and in real life. Our latest commissions, for example Rush Me by Sonia E Barrett, which explores the contribution of the Windrush generation to British society through three highly immersive digital rooms, will now be shown at the John Hansard Gallery from June. Our project launching later this year with Sahjan Kooner, developed in collaboration with Eastside Projects and Kunsthal Gent, will also be showcased as part of a wider exhibition as well as on our website.
TW: If you could place a work of art in any public space, where would it be?
ML: That's a tough one. I believe that artists have the greatest power when they are given the chance to connect with communities in new and different ways. So, maybe I would embed artists into every GP practice, giving them the freedom to collaborate with medical professionals, staff and patients in different ways.
TW: Where is your favourite culturally curious spot in London?
ML: I used to live in Forest Gate in East London for eight years and spent much of my two maternity leave stints pounding the streets trying to get my children to sleep during the day. On these walks I would discover lots of new things including the hustle and bustle of Green Street with some of the best vegetarian curry in London, the beautiful Wanstead Grotto – a relic from the 18th century that is adorned with fossils, crystals and carved stone – and the tranquil haven of the City of London cemetery that has a pond full of terrapins. One day I happened upon the Hindu Sri Mahalakshmi Temple in East Ham, which felt like such a hidden gem and is well worth a visit.
TW: What is your go-to shoe brand when gallery hopping or walking a public art trail?
ML: I spent most of the weekend in my Birkenstocks as you can't beat them for comfort. Normally, I am a bit of a trainer girl but this year, in the spirit of buying less but better, I treated myself (in the sale, I should add) to a pair of Tricker's boots, which are extremely comfortable and are just the right smart/casual balance for me.
TW: Tell us about a book that changed your life.
ML: I am not sure I can claim that a book has ever changed my life. However, I did recently read Cut Short: Youth Violence, Loss and Hope in the City by Ciaran Thapar that depicts his experience of being a youth worker in Brixton and the relationships he built with predominantly Black British male youths during this time. The book brings into sharp focus the structural injustices that this demographic in particular face while offering glimmers of hope. As a Londoner born and raised, his book is also a beautiful portrayal of London as a multifaceted and complex city. Reading his book inspired me to attend his course, Writing for Social Impact, at City University in which Ciaran explores the relationship between philosophy and writing and how writing can be a mechanism to inspire social change. I have always loved writing and attending his course has reignited my passion once more.
TW: Who is your ultimate Monday Muse?
ML: I am going to answer this in a very personal way and say my mum. Now a mother myself, I draw a lot of inspiration from her open parenting style and admire the way she managed to juggle running a successful business with being home every day when I returned from school. This last year, she has had to undergo treatment for breast cancer and watching her tackle what has been a pretty tough process with optimism and strength has made me extremely proud of her.