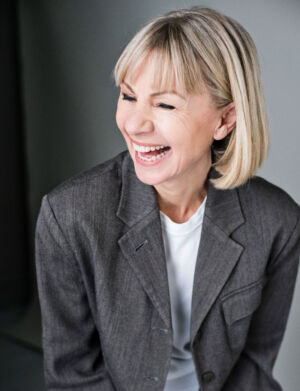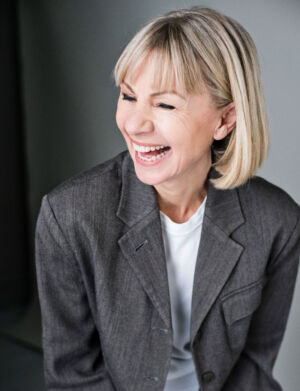 Interview International bestselling author Kate Mosse
Summer holidays (when we can have them) mean reading, and for us that means Kate Mosse's books. Best known for her multimillion-selling Languedoc Trilogy – which includes Labyrinth, Sepulchre and Citadel – Mosse is an award-winning novelist, non-fiction writer and playwright whose books have been translated into 38 languages and published in more than 40 countries.

She's also an ardent supporter of other female creators (she was awarded an OBE in 2013 for services to literature and women), and the founder-director of the Women's Prize for Fiction – the largest annual global celebration of women's writing. In January earlier this year, Mosse also launched the global #WomanInHistory campaign to honour and celebrate the achievements of women throughout history and from every corner of the world.

She is currently working on a documentary inspired by #WomanInHistory, has recently published An Extra Pair of Hands (Profile Books, £12.99) – her account on finding herself as a carer to her mother-in-law and parents – and is working on the third novel in The Burning Chambers series, which will be ready for publication next year. Here she takes some time out of her very busy schedule to be this week's Monday Muse.
THE WICK: Talk us through your typical Monday. 
KATE MOSSE: One of the things I love about my working life is that no day is the same, no week or month is the same. When I'm deep in the writing of a new book, there's no difference between a Monday and any other day. I'll have gone to bed early, have spent the night dreaming about my characters, then will be back at my desk at about 4am, ready to face the next chapter. You never really switch off and those early hours, before anyone else is awake, are my most creative time. I'll have a cup of strong, sweet black coffee and, after an hour or two, another coffee and a piece of marmite toast (with lots of butter). Mid-morning, I'll find time for a walk over the South Downs – dreaming and relaxation time that comes from being away from screens.

TW: You're an inspiration to many. What inspires you?
KM: More than 30 years ago, we bought a tiny house in the shadow of the medieval city walls of Carcassonne. I fell in love with the romance of that corner of southwest France, with the history and the folklore, and started to hear what I think of as the, 'whispering in the landscape'. Though I'd written four books before, I started to make notes for a novel set in the 13th century, a grail story telling the intertwined stories of two women. Labyrinth came out in 2005 and became an international bestseller. Filmed for Channel 4 by Ridley Scott – starring the great late John Hurt, Vanessa Kirby and Tom Felton – its utterly unexpected success made it possible to give up the 'day job' and become a full-time writer. Since then, I've published eight further novels and short story collections inspired by the landscape of Languedoc.

TW: You have recently published a non-fiction book on care. What inspired you to write that story?
KM: My very first book back in 1993 was about my experiences of being pregnant and becoming a mother so, in a way, An Extra Pair of Hands is a return to the earlier days. I've been, on and off, a carer for 12 years and living in a multi-generational household. There are 13 million unpaid carers in the UK, and I wanted to raise my voice in support of carers, many of whom who have little or no support, and we've been able to partner with charities including Parkinsons UK, Carers UK, Dementia Trust and the Wellcome Trust. It's the most personal book I've written, and it was tough to revisit some of the darker times, but it's also as a celebration of older people, of ageing and of care as an act of love.

TW: In 1996, you co-founded the Women's Prize for Fiction, what drove you to do this? 

KM: Our aim was – and is still – to amplify, to honour and to celebrate women's voices and women's creativity. Back in the 1990s, although the majority of novels were authored by women and the vast majority of readers of fiction were women, fewer than 9 per cent of novels shortlisted for major literary awards were written by women. We wanted to change that and start a new prize, built on diversity of voice and experience, truly international (any woman writing fiction in English is eligible). Our dream was to use the razzamatazz and, yes, the controversy of setting up a prize focusing on women to fund a range of research, educational and charitable projects to help shift the dial. Celebrating excellence, accessibility, originality and imagination, the WPFF has now promoted hundreds and thousands of novels to millions of readers worldwide. We've worked with amazing readers, writers, sponsors and partners and, every year, the novels shortlisted for the prize hit the top of bestseller lists all over the world. Like everyone, we've had to adjust to the current landscape, so moved most of our activity online. Though it's been a challenge, it's enabled an even wider range of people to engage with the WPFF and helped promote our agenda of diversity and access. (The 2021 Women's Prize for Fiction will be announced on 8 September.)

"It's up to all of us already in the industry to broaden opportunity and help encourage the writers of tomorrow."