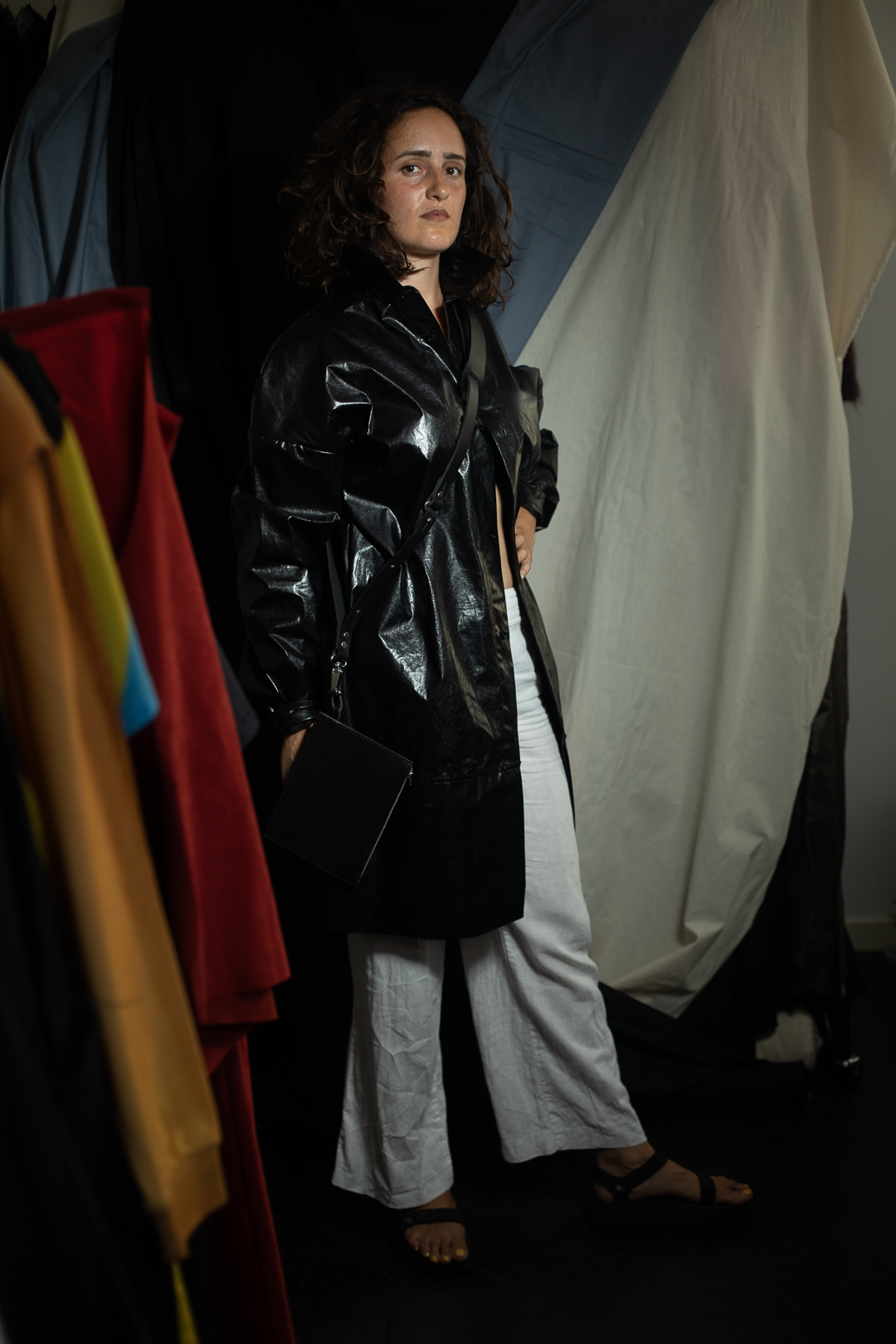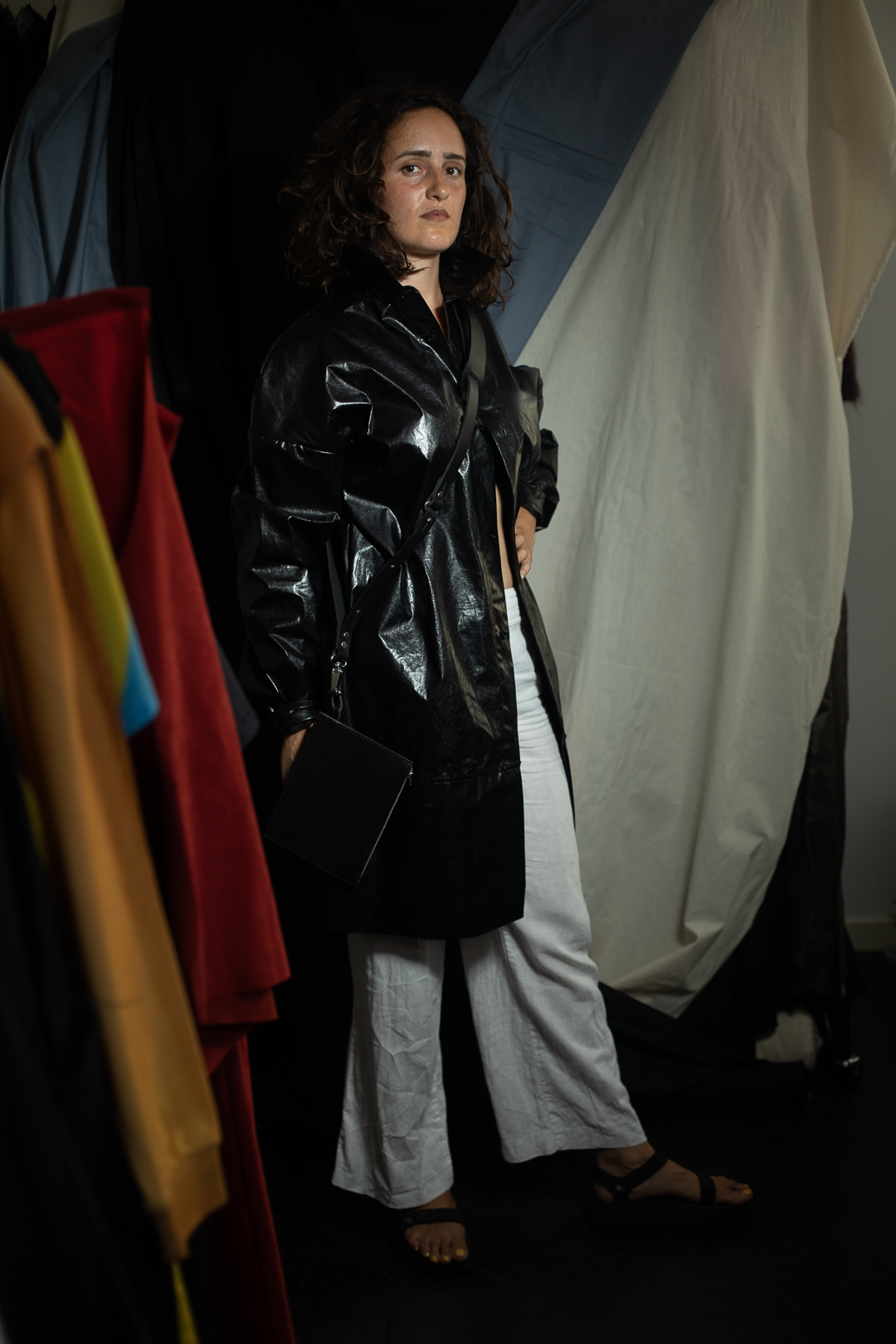 Interview Assemble's Maria Lisogorskaya
Interview
Maria Lisogorskaya
Photograph
Lolo Lewis Edwards
18 September 2023
Interview
Maria Lisogorskaya
Photograph
Lolo Lewis Edwards
18 September 2023
London Design Festival is back this week, to celebrate and promote the city as the design capital of the world. We caught up with Maria Lisogorskaya, co-founding director of Assemble, the London-based Turner Prize-winning architecture and art studio, to find out what she's most looking forward to.

Lisogorskaya, who has also been a lecturer at universities and art schools across the world, engages with people, places and materials at different scales: object making, spatial design and organisational development.

Her internationally acclaimed projects include Blackhorse Workshop in London, a publicly accessible space she helped to establish, design and contributed to at board level; product development for Granby Workshop in Liverpool; concept and design for exhibitions such as the Material Institute in New Orleans where she led the pilot for a new experimental fashion and textiles department, co-founded with MONA; and, most recently, the Assemble collaboration with Atelier Luma in Arles, using bioregional materials to deliver an environmentally ambitious building for its research and development labs.
THE WICK: What are you most excited about seeing at the London Design Festival?
Maria Lisogorskaya: On Tuesday 19 September Central Saint Martins Cities will launch the 'Beneath The Veil' exhibition, exploring the regenerative practices of indigo growing in the northern Nigerian city of Kano.

I'm also excited for this year's winners of the London Design Medal, which will be awarded to structural engineer Hanif Kara, architect Pooja Agrawal, ceramicist Magdalene Odundo and designers POor Collective. The Global Design Forum at the V&A looks good with speakers like Priya Khanchandani and Yinka Ilori. Beautiful tapestry and the film Unstruck Melody at the V&A, which explores spirituality and self-discovery through Sikh teachings. The Dreamachine exhibition showing drawings by visitors to Dreamachine, a travelling installation we designed. And finally, our collaborator Madelon Vriesendorp's eclectic and humorous takeover of The Cosmic House.
TW: Architecture is increasingly merging with the visual arts. Which museum or gallery do you feel holds this conversation well?
ML: I enjoy the co-existence of the smaller, weirder museums, which tell very niche stories using architecture and artefacts to build context. For example, the Museum of Jurassic Technology in Los Angeles, House of Dance and Feathers in New Orleans or Art Omi in New York, as well as the larger museums that can show broad, permanent and rotating collections like the HKW in Berlin.

I also love the Fogo Island Arts residency spaces, which bring together architecture, landscape, visual and written arts in beautiful remote nature.

During our recent collaboration with the Nubuke foundation, I enjoyed learning about the relationship between the Accra-based museums and traditional gallery spaces and the rural studios focusing on ceramics and weaving production in Wa.

Assemble was recently elected as a Royal Academician, allowing us to meet painters, sculptors and architects, and exhibit this interdisciplinary work side by side together. The Assemble-designed Goldsmiths Centre for Contemporary Art also turned five this year. Hopefully, its programme will continue to flourish.
TW: Assemble focuses on the collective mindset of a multi-disciplinary group. How do you foster this sense of togetherness in your practice?
ML: It's an ongoing project. Due to the nature of our practice structure and experience, we've been lucky to be approached by a range of organisations who are carving out new domains. For example, we could learn a lot from working with Granby Community Land Trust and its activism and investment in its neighbourhood; or with the growing community of Material Institute staff and students who are brought together through its educational space; or the incredible collective knowledge of Atelier Luma's interdisciplinary designers. Often we relate deeply to people who are brought together by a public agenda, building or cooking processes, or who are learning together.
TW: What is the technology you will be looking to integrate into building, design and art within your future work?
ML: Sometimes a forgotten or overlooked old is the new you need! Or as the Xinjiang saying goes (I read on Lao Dao restaurant's Instagram page), 'preserve the old, but know the new'.

For example: the 'Primitive Technology' YouTube channel or Atelier Luma bioregional material research. Lewis Jones, one of the Assemble and Granby Workshop co-founders, also just developed a new waste ceramic material through his PhD, which can be fired at a significantly lower temperature, saving a lot of energy!
"There are so many untapped opportunities for our cities to deliver more extraordinary places for people."