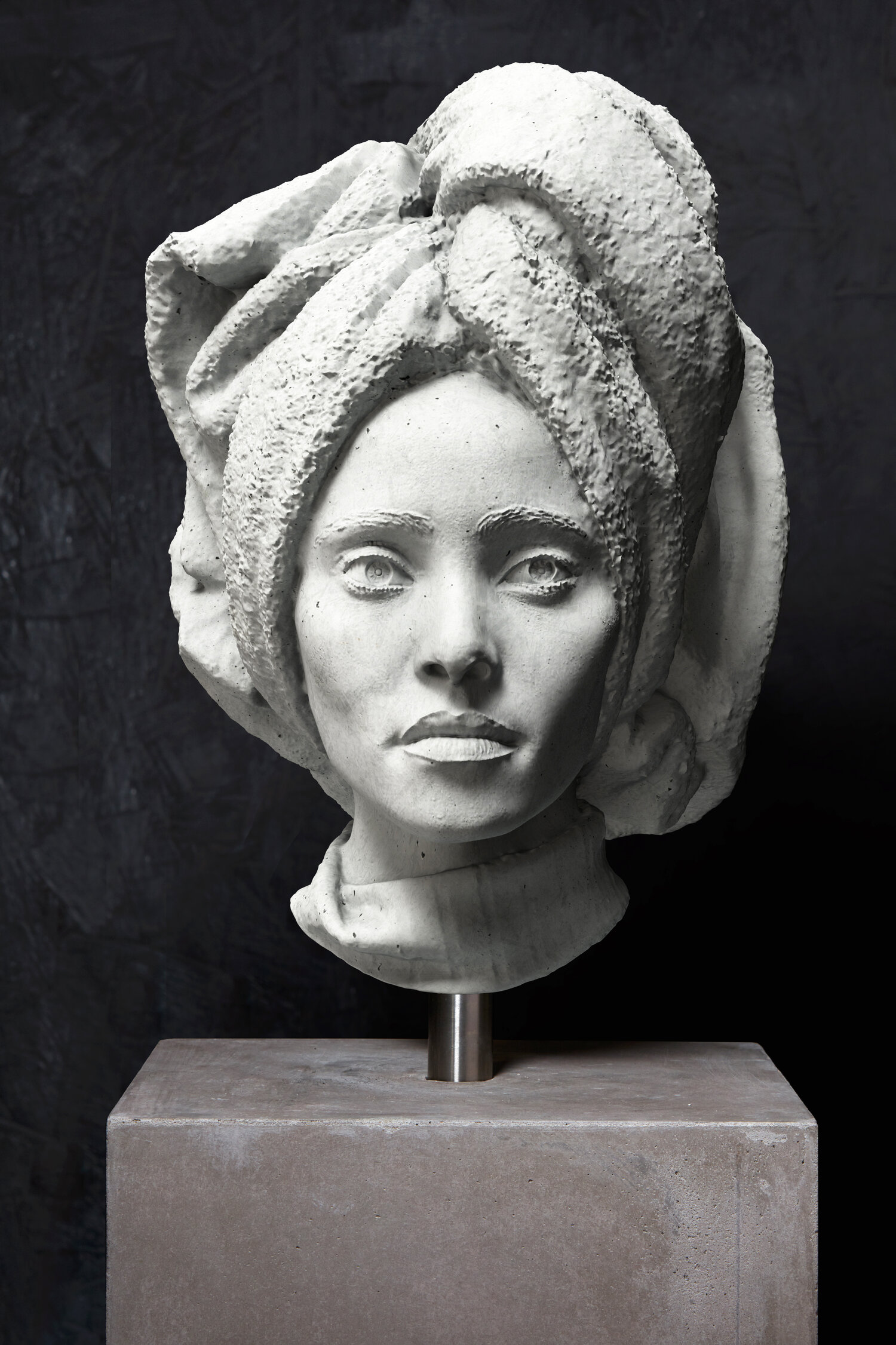 Discover 100 Heads, Marc Quinn
Jawahar Anshur, 100 Heads Series, 2019 to Present
Marc Quinn
Marc Quinn is renowned for his frank, visceral sculptures that explore what it means to be human today. Since finding fame in the 1990s with Self, a self-portrait cast from his own frozen blood, he's made art from plastic bin bags and slides of human DNA — and even cast a sculpture of Kate Moss in 18 carat gold.

His ambitious new work 100 Heads comprises 100 portrait busts of refugees, cast in concrete from an initial 3D scan of the sitter. Each plinth is inscribed with the sitter's name, birthplace, current residence and short message which challenges the perception of refugees as unidentifiable masses.

The sale proceeds from each sculpture will support the creation of Our Blood, Quinn's not-for-profit project comprising two identical cubes of frozen human blood (one will be made from refugee donations, the other from non-refugee donations) which will launch at the New York Public Library in 2023. The project aims to raise awareness around the international refugee crisis, while also raising funds for refugee charities, including the International Rescue Committee.