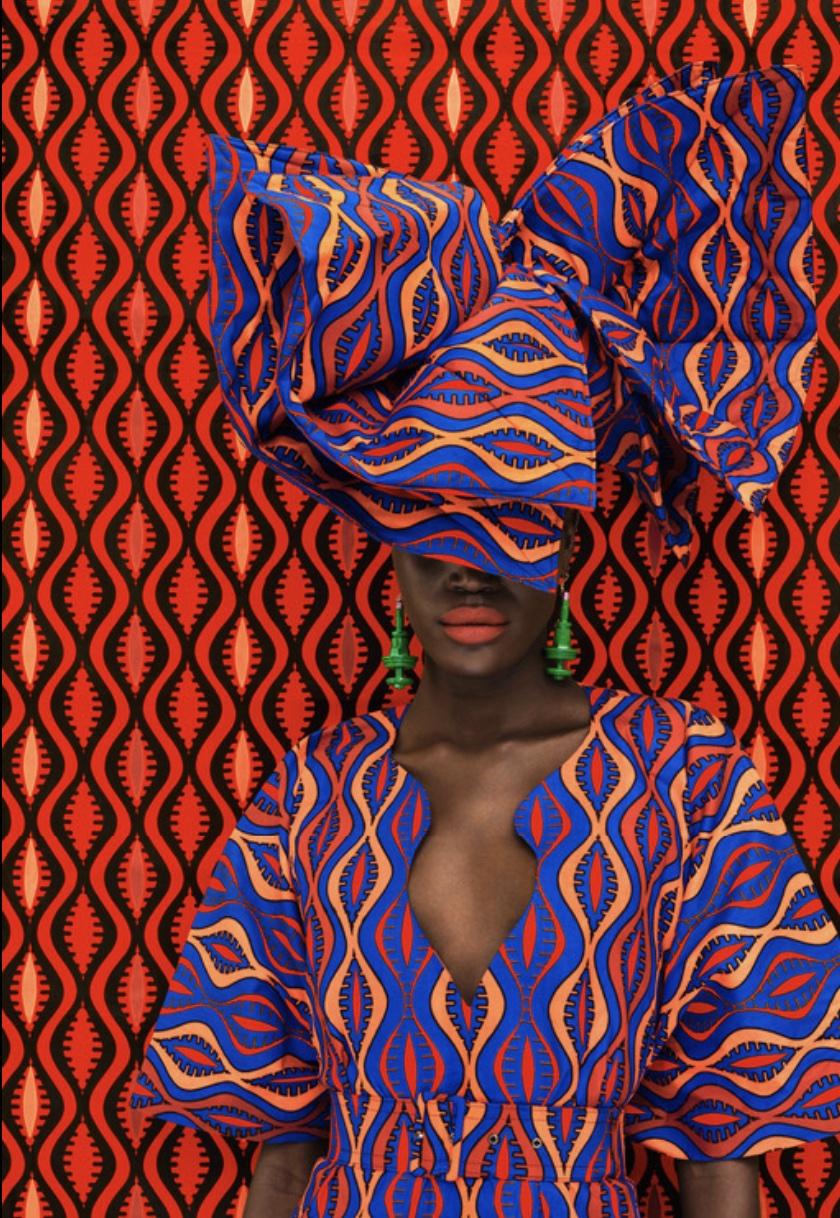 Discover Thandiwe Muriu, Maridadim 2022
Thandiwe Muriu, Maridadi, 2022
The self-taught Kenyan photographer Thandiwe Muriu is best known for her artfully constructed images celebrating Africa's vibrant patterned textiles and its rich mix of cultural practices and beauty traditions. In recent years, her unique visual language blending Kenyan tradition, heritage and modernity has garnered her critical acclaim and loyal collectors around the world.

Muriu often photographs her models with sculptural hairstyles and their eyes closed or covered in the same striking fabric that is used for the backdrop. In doing so, she creates a surreal illusion that prompts the viewer to ask questions around identity, beauty ideals and what it means to be a modern woman in Kenya today.

Maridadi, meaning 'beautiful with style' in Kiswahili, is part of the artist's Material Culture series, which is inspired by the elaborate headwraps that her mother dons for special occasions. Even if many women use the same fabric, Muriu says, no two headwraps are ever the same. As such, they reveal each wearer's personality and style.