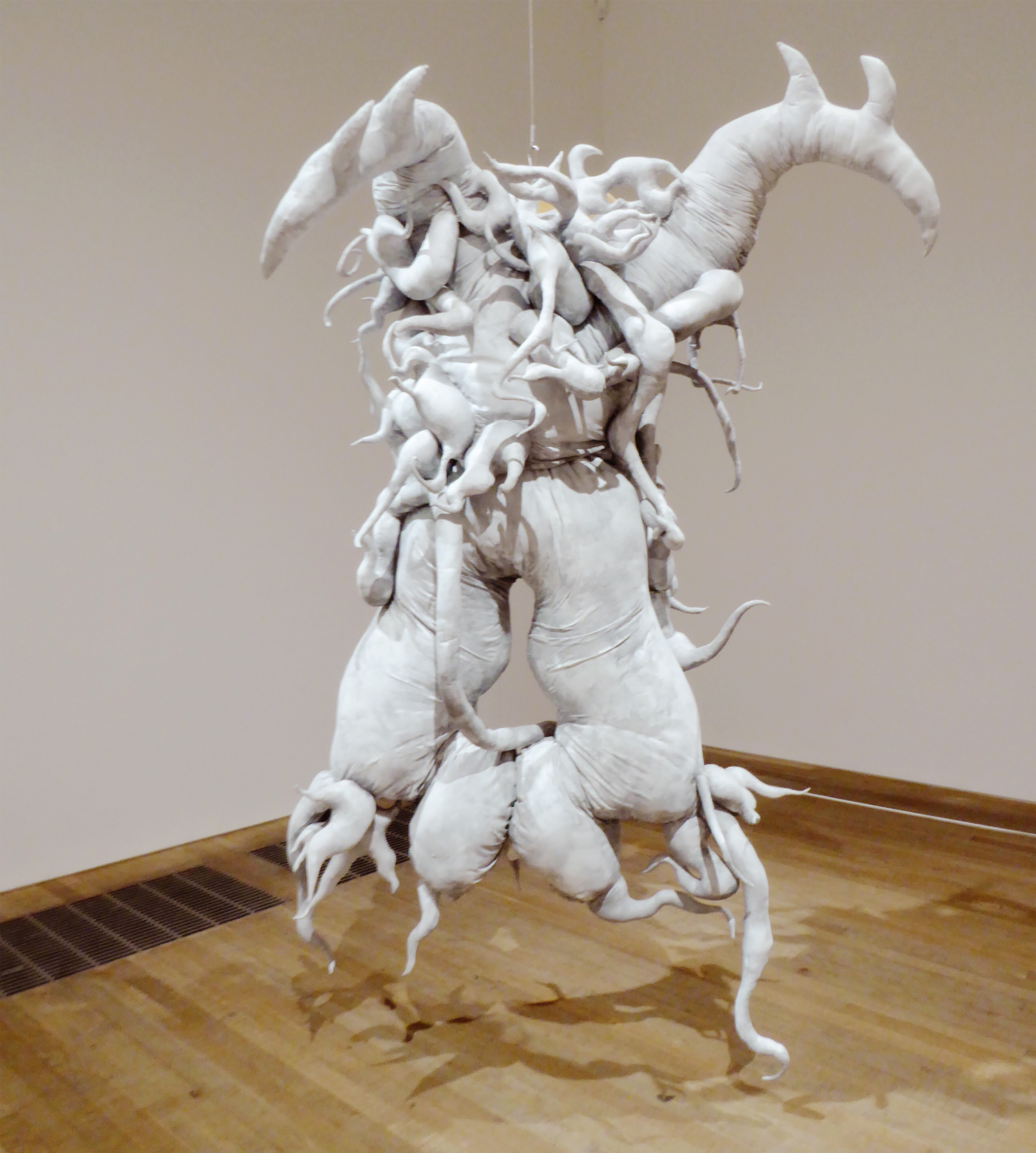 Discover Lee Bul, Untitled (Craving White), 1988, reconstructed 2011
Lee Bul, Untitled (Cravings White), 1988, reconstructed 2011
Over her boundary-breaking five-decade career, South Korean artist Lee Bul has made work, spanning large-scale sculptures, paintings and installations, that tackles urgent themes such as patriarchal authority, the marginalisation of women and the blurred lines between binary oppositions such as old and new.

Featuring serpentine forms, Untitled (Cravings White) is made from painted white cotton-filled fabric, and suspended from the ceiling on a thin steel chain. The abstract sculpture is a reconstruction of a piece of clothing that Bul wore during a performance titled Craving at the National Museum of Contemporary Art in Seoul in South Korea in 1989. Unfortunately, the original objects worn during the performance were destroyed when the artist's studio was flooded in 1990.

At once an abstract sculpture and the reconstruction of a performative piece, it underlines the integral role of the two art forms in Bul's work. 'My first performances were a natural extension of my sculptural concerns and incorporated some of the soft-sculptural forms that I had been working on,' the artist once said.