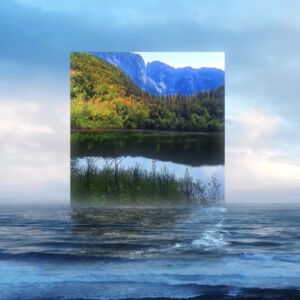 Discover Refik Anadol
Machine Hallucinations: Nature Dreams – Last Memory (Refik Anadol) #1/1,
2021, OpenSea
Refik Anadol is a leading figure in the world of digital art and crypto collectibles, minting the first fully immersive digital artwork in September 2021.

Since the inception of his Machine Hallucinations project in 2016, the Istanbul-born, Los Angeles-based artist has employed machine-learning algorithms and quantum computing to transform vast datasets such as wind patterns and Bluetooth signals into mesmerising, immersive moving artworks – or 'data paintings', as he calls them.

The AI algorithms employed in his Nature Dreams series scan the pigments, shapes, and patterns present in millions of images of nature to generate new virtual landscapes.

Offered for sale via OpenSea — the world's leading NFT marketplace — this unique digital artwork shows snow-capped mountains morphing into wetlands, which then transform into forests and rocky planes. Sunrises change seamlessly into sunsets.

Anadol sees the hypnotic result as a collective memory of nature. 'I think data is a form of memory, and I'm profoundly asking myself and the team, how we can reconstruct it,' he has said.