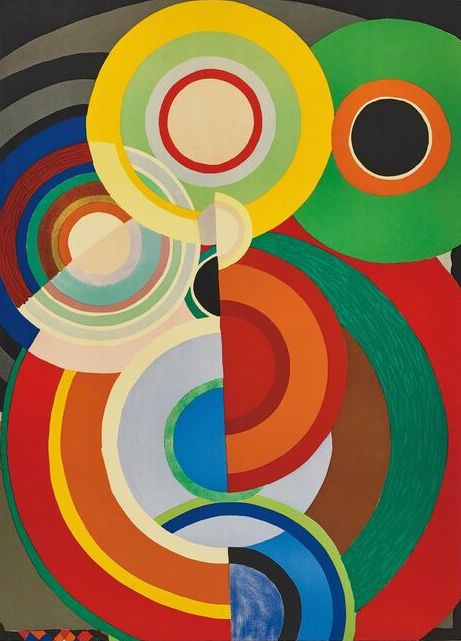 Discover Sonia Delaunay
Automne (Autumn),
c. 1970
Born Sarah Stern in Ukraine in 1885, Sonia Delaunay would go on to become a key figure in the Parisian avant-garde. She is best known today for her experimentations with bold colour and geometric patterns across a wide range of media. The abstract, cubist influenced painterly style which she co-developed with her husband Robert became known as Orphism. In Orphist artworks, starkly contrasting colours are juxtaposed to create a kind of visual vibration.

As well as being a painter, Sonia worked across the applied and decorative arts and in fashion. She designed fabrics for the Amsterdam luxury store Metz and Co and Liberty in London as well as costumes for the Ballets Russes. By the mid-1920s she had opened her own fashion house, selling clothes and accessories characterised by her signature approach to colour.

Long overshadowed by her artist husband, Sonia is now enjoying the well-earned recognition she deserves as a great pioneer of modernism.