Feature Digital Artist and Designer Maxim Zhestkov
Championed by Abigail Miller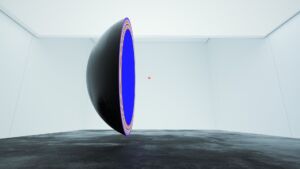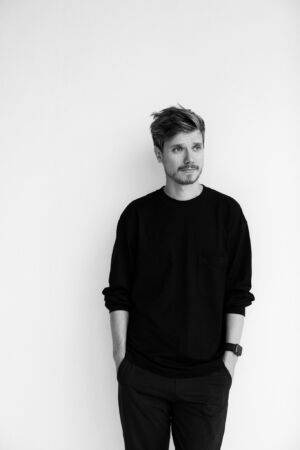 Interview
Abigail Miller & Maxim Zhestkov
15 June 2022
Interview
Abigail Miller & Maxim Zhestkov
15 June 2022
In honour of London Tech Week, this week's Spotlight has a digital flavour. Abigail Miller is the associate curator at Institut, a new NFT platform aimed at bridging the gap between the traditional art world and Web3. She first came across the London-based digital artist and designer, and this week's focus, Maxim Zhestkov, in 2018.

Miller says: "He played a critical role in my research at The Courtauld [Institute of Art] when studying contemporary Eastern European art. I was enamoured by his use of structures from our material reality. I think Maxim is a vital artist in the growing digital art sphere, running his own artistic experiments that explore the combination of the metaverse and natural science."
Driven by obsession and curiosity, Zhestkov's work can be inspired by anything he sees or hears – from an image of a pattern to a purely theoretical question about the future of artificial intelligence. He has only one goal – to cause fun and awe.

After studying architecture, Zhestkov wanted to connect his love for cinema with his love for spaces and materials and decided to create the medium to do so, experimenting with animation and motion graphics to become one of the pioneers in his field.

Miller adds: "Maxim Zhestkov embodies a new generation of artists that challenge the constructs of our systems of perception – a rebirth of the Avant architecture in height of the digital reinsurance. Inspired by Constructivists such as Yakov Chernikhov, Maxim has developed a distinct universal language to depict complicated architectural concepts and artistic research. Through his work, the viewer is taken on a journey in which basic geometrical shapes – dots, spheres, and planes – are combined to push the boundaries of reality."

Until 20 June, you can catch Zhestkov's work at the international NFT art exhibition at the Decentral Art Pavilion in Venice. A collaboration with W1 Curates will follow later this summer as well as a very exciting but yet-to-be announced project.
About the champion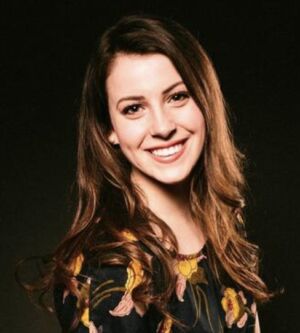 Abigail Miller's transition into the art world was a little unconventional. She graduated with a degree in Political Science, focusing on blockchain security in terrorism and nuclear non-proliferation, before completing her master's at The Courtauld Institute of Art. She has since worked with various auction houses, including Phillips, as well as museums and private collections in Eastern Europe, London, and the US.
"I think Maxim is a vital artist in the growing digital art sphere."
Abigail Miller