Feature Venezuelan London-based Artist Lucia Pizzani
Championed by Emma Bowkett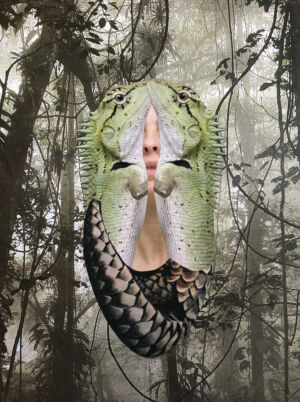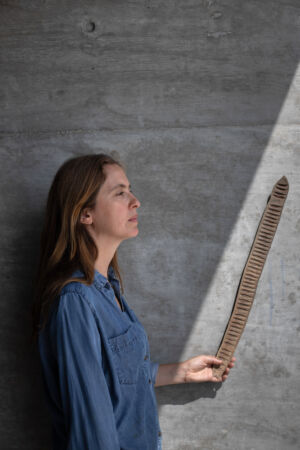 Interview
Lucia Pizzani & Emma Bowkett
10 May 2022
Interview
Lucia Pizzani & Emma Bowkett
10 May 2022
Peckham 24 is back for a sixth edition this week, returning to Copeland Park and Bussey Building from 13 to 15 May, to shine a spotlight on young and experimental artists working with contemporary photography. This year's three-day festival will explore photography's relationship to truth, investigation and imagination through the work of artists such as Lucia Pizzani.

Curator Emma Bowkett, who is director of photography at the FT Weekend Magazine and on the advisory board for Peckham 24, shares why she has chosen to champion Pizzani this week as well as feature her work in a number exhibitions over the past two years.

Bowkett says: "I was introduced to Lucia in 2020 at Cecilia Brunson Projects, and in 2021 she was one of the artists selected by myself and Zelda Cheatle for the Photofusion Salon. We exhibited one of her collaged self-portraits from the series Acorazadas, where, placed in a natural environment, she both armours herself and becomes embedded in her surroundings.
"Her visually engaging work, anchored in environmental concerns, forces us to consider our place within a grander narrative. In the context of a global pandemic, I feel her work provides an urgent alternative position to the one played out by the media and our governments. This weekend, as an extension of this project, Lucia will show a newly configured site-specific installation at Peckham 24, consisting of collage, ceramics and video. Within this, she will incorporate materials drawn from both her South American heritage and the UK, where she has been based since 2007."

Pizzani's physical environment, especially during her residencies abroad, often provides her with both the inspiration and physical materials for her work. Having worked as part of the environmental movement in her home country, Venezuela, for many years, she has always incorporated ecological elements into her pieces, which address gender, body and nature and feature a mixture of photography, performance, installation, sculpture and video.

She says her inspirations come from "a mix of growing up in Caracas, a city full of public art, and travelling the Amazon, the Andes and Caribbean coast, and then having absorbed the culture in the UK, but always with an emphasis on the body and our relationship to nature and materiality in our past and present".

She adds: "I'm preparing my first survey exhibition in Caracas this summer, in a beautiful art centre, the Hacienda La Trinidad. It's going to be very emotional coming back after six years of not being able to visit due to the country's crisis."

Before then, you can view Pizzani's work at Peckham 24 this week, at the Sapling Gallery in Mayfair alongside Vanessa da Silva until 26 May, and in Venice at the Palazzo Bollani in "PlanetB: Climate Change and the new Sublime", curated by Nicolas Bourriaud and on display until 26 June.
About the champion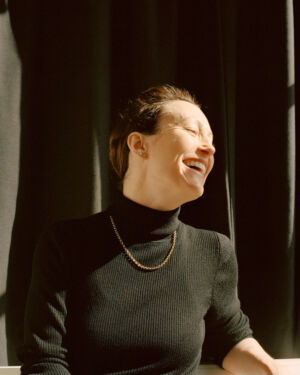 Curator Emma Bowkett is also director of photography at FT Weekend Magazine. She joined in 2009 and was integral to reworking the visual language of the magazine ahead of its 2010 relaunch. She is an associate lecturer at London College of Communication, a visiting university lecturer and regular participant at international portfolio reviews, festivals, art fairs and awards. She was awarded the inaugural Firecracker Contributors Award in recognition of her substantial impact on the photography industry.
"In the context of a global pandemic, I feel her work provides an urgent alternative position to the one played out by the media and our governments."
Emma Bowkett