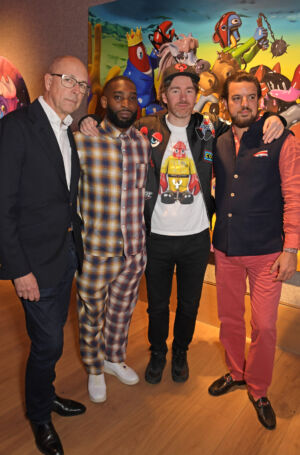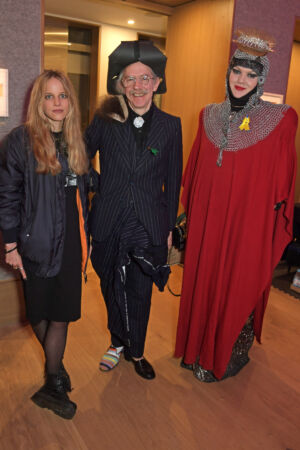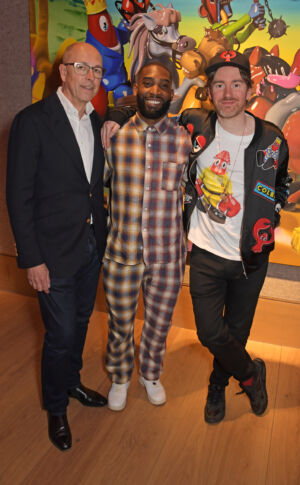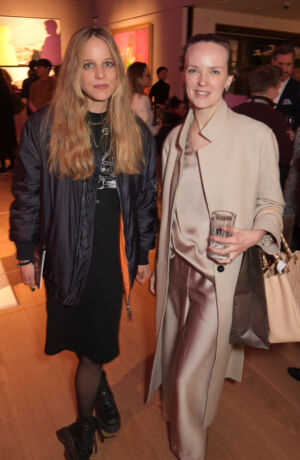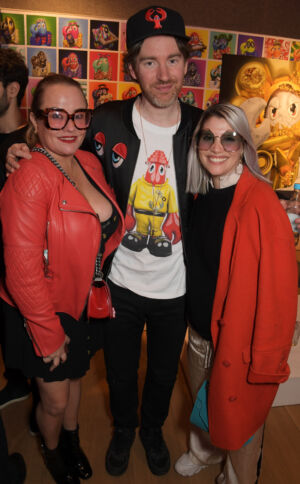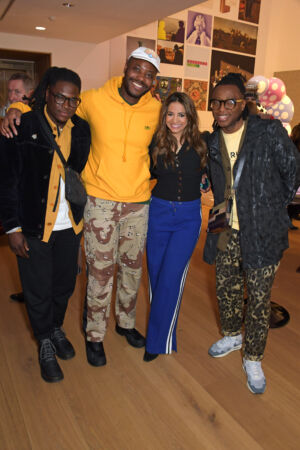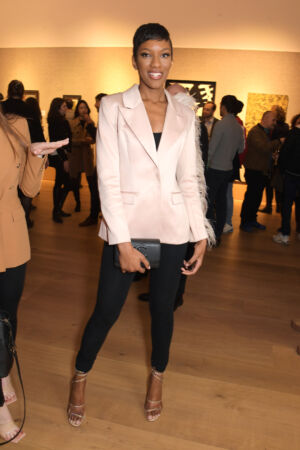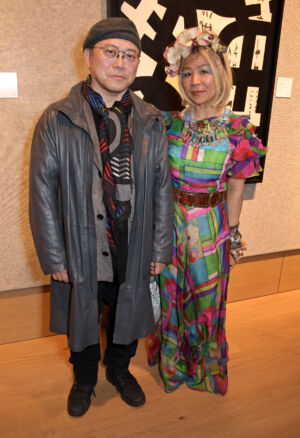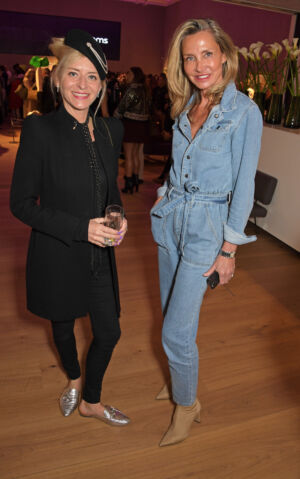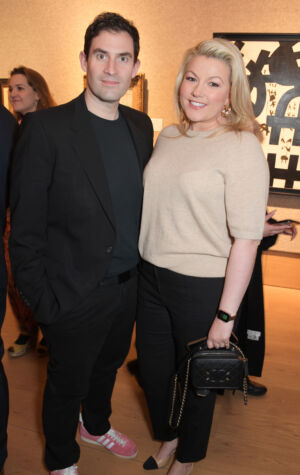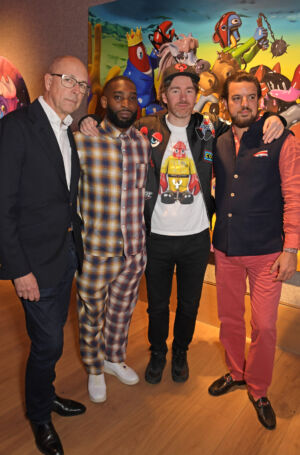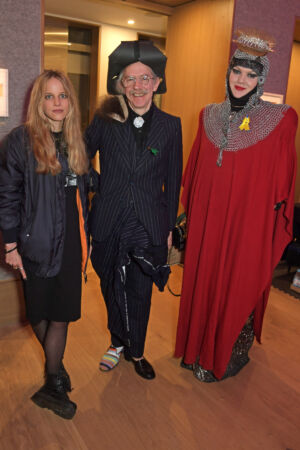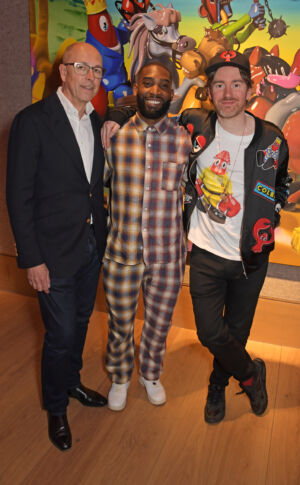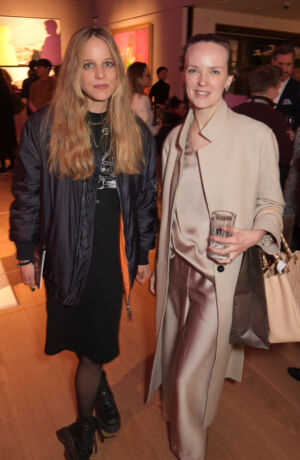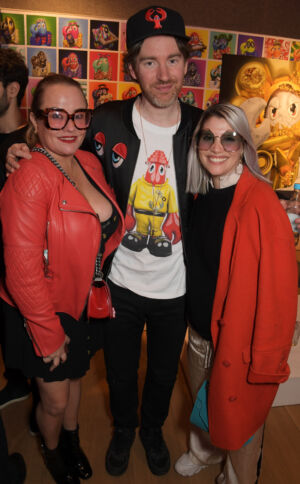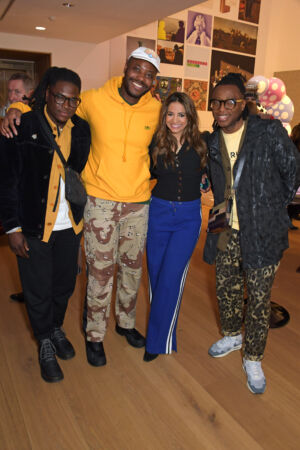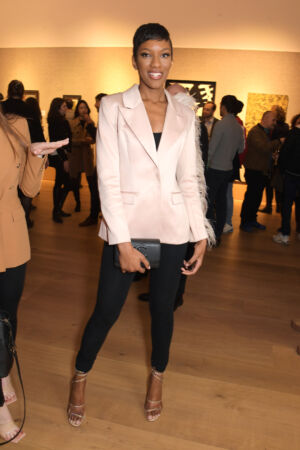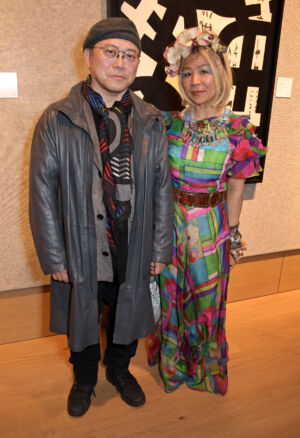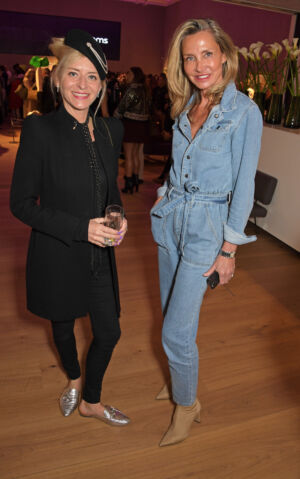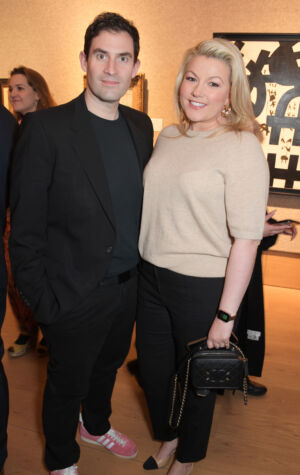 Happenings Diving Deep with Lobstars at Bonhams After Hours
Last night Bonhams hosted its first "Bonhams After Hours" evening of 2022, in a riotous return to music, art, food, and conversation, all set against the backdrop of the Post-War and Contemporary Evening Sale. The talk of the night was a panel moderated by editor and author Dylan Jones with British contemporary artist Philip Colbert, chart-topping musician and NFT collector Tinie Tempah, and Nima Sagharchi (Head of Digital Art at Bonhams).

Guests included Charlotte Colbert, Victoria Grant, Daniel Lismore, Martin Creed, Pips Taylor, Erica Bergsmeds, Marie Moatti, Natalie and Zafar Rushdie, Yinka Ilori, Julian Knox and Foday Dumbuya.

Philip Colbert – pop-art pioneer and "spiritual godson of Andy Warhol" in the words of the late and great Andre Leon Talley – was the man of the hour, having partnered with Bonhams for their first-ever combined physical-NFT auction, "The Lobstars (Genesis)". Featuring a one off NFT and accompanying oil painting, the work celebrates the upcoming drop of The Lobstars, a new collection of 7777 lobster portrait NFTs launching on www.thelobstars.com. "The Lobstars (Genesis)" is being sold as a special single-lot online auction on bonhams.com as part of the Post-War and Contemporary Evening Sale, ending on Thursday 24 March – get those claws bidding!

"Diving Deep with Lobstars" was the name of the game, with Nima Sagharchi highlighting the potential of NFTs to democratise the art world for the better: "Thinking about NFTs as a potential bubble that might burst is a wacky question. It's like saying that sculptures or paintings are a bubble! NFTs are a medium," – likening the current moment to being an art student at the start of the last century, with the birth of photography appearing to disrupt the shape of art world. "Now NFTs are part of that list. It's an error to class them as a category – they're a form of expression."

He intends to donate 100% of the sale profits from the auction at Bonhams towards the Lobstars community's ground-breaking research at St Abbs Marine station, developing a defining dictionary resource of lobster language. The funds will support the world's first scientifically monitored interspecies dialogue between humans and lobsters: Colbert is set to be submerged in an underwater tank conducting monitored dialogue with a lobster, embracing the Dali-esque world of human/lobster relations. Lobsters are known for their intelligence and their complicated courtship rituals – could an underwater love affair be on the cards?

It's this real life potential and community activation that is causing so much buzz around the medium, as Philip's Lobstars will be sold via Discord to an engaged community ready to get involved. Each unique "Lobstar" – not just a covetable artwork in Colbert's hyper pop style – is a chance to become one of the 7777 Lobstar Citizens of his surreal metaverse.

"Lobsteropolis City" is the largest art world on Decentraland, covering 57 parcels. Of the 7777 "Lobstars," the NFT rarity remains hidden until after purchase, ranging from 'Every Day' right through 'Star,' 'Superstar' and 'Legendary' to the rarest of all "Lobstars," the 'Masterpiece.' Buyers will become a Lobstar in Decentraland, with each a carefully selected character decked out in outfits often straight from Philip's own (IRL) wardrobe.

Each Lobstar will have its own real-life counterpart too, as with each NFT from the project sold, hatcheries will be sponsored to release a real lobster into the wild. Musician Tinie Tempah was also enthusiastic about the community aspect, and the youth of both the medium and collectors, praising the way NFTs allow a "new revolutionary, dynamic, disruptive way of being able to put your work out as an artist and be remunerated for it in in the right way and in a fair way".