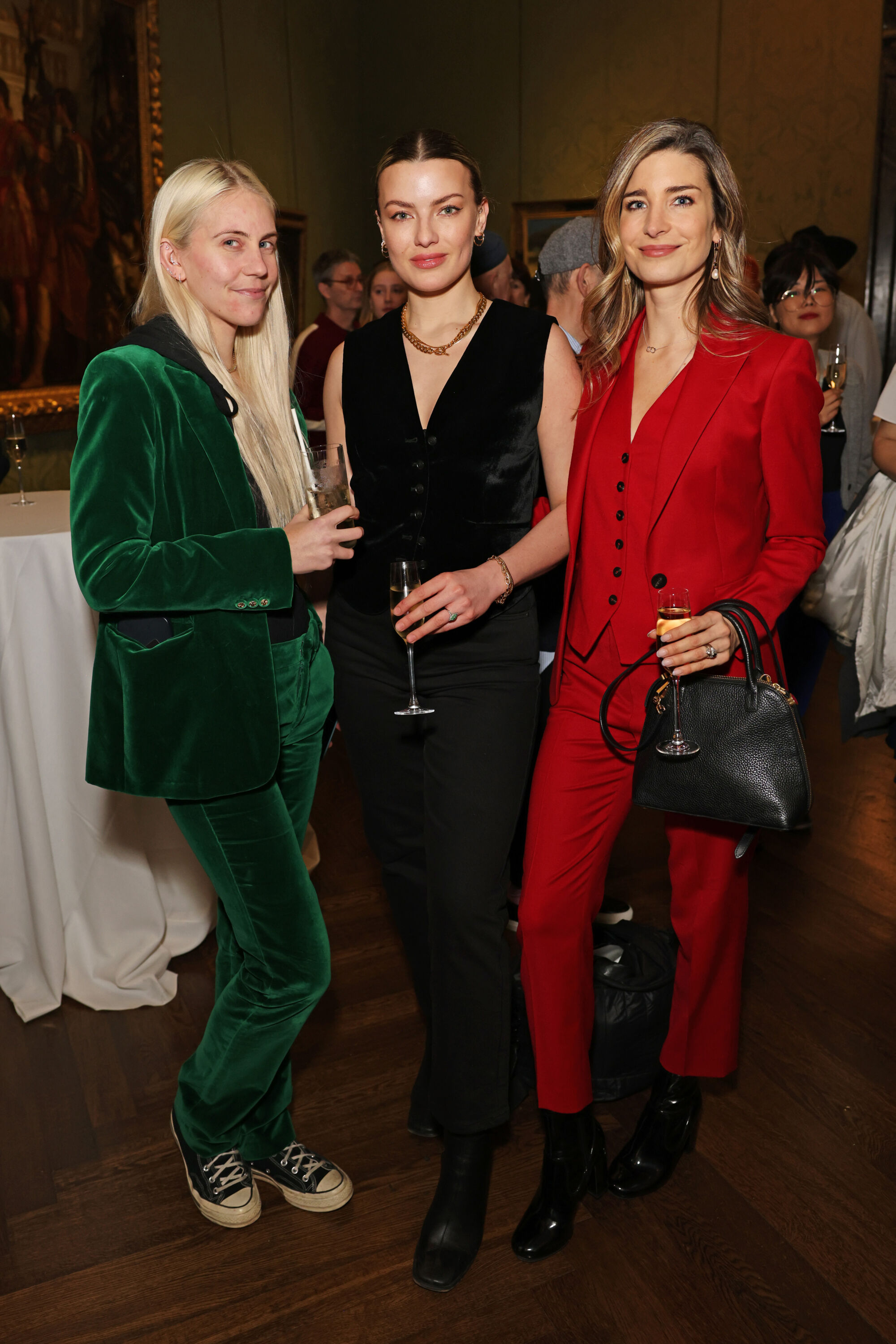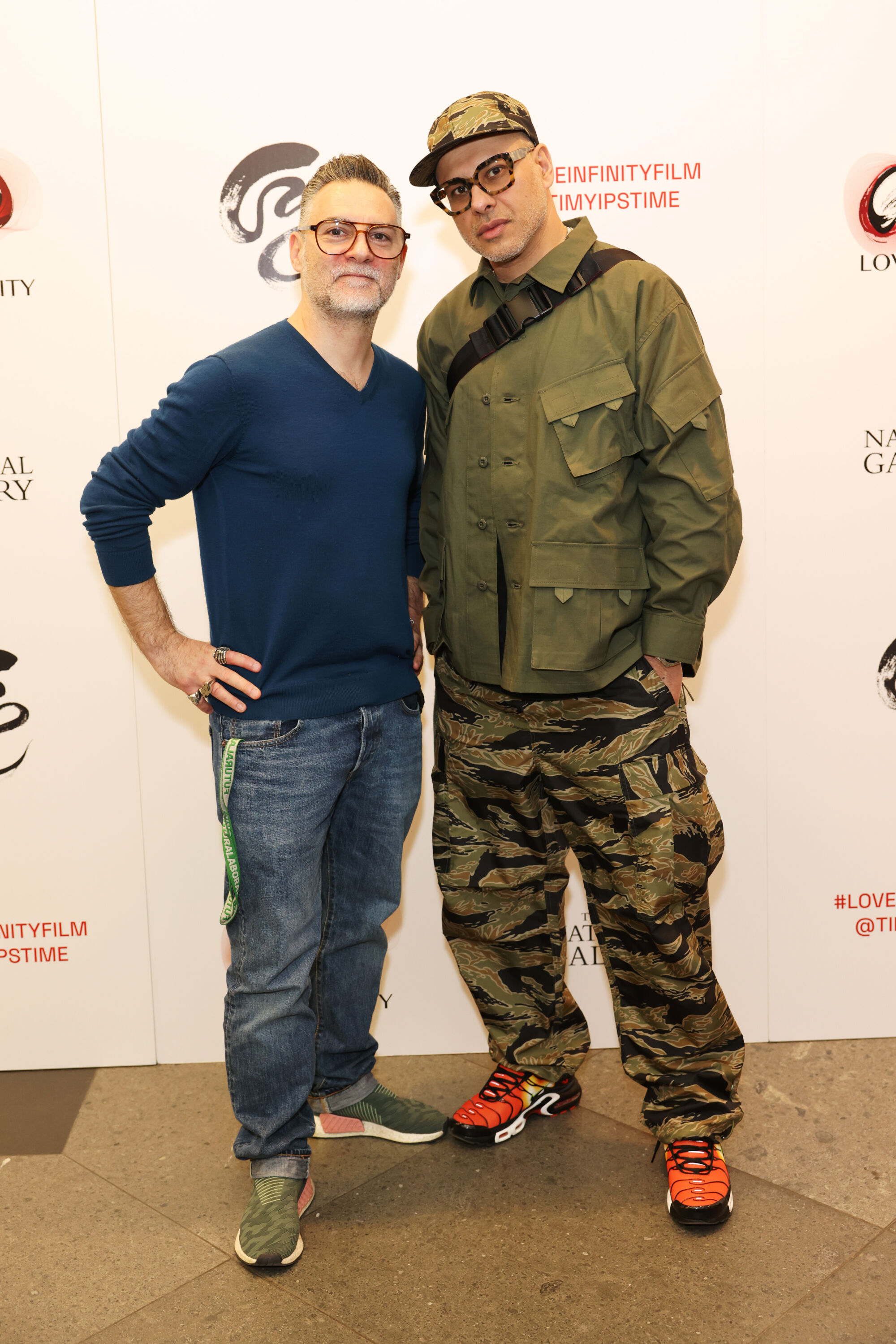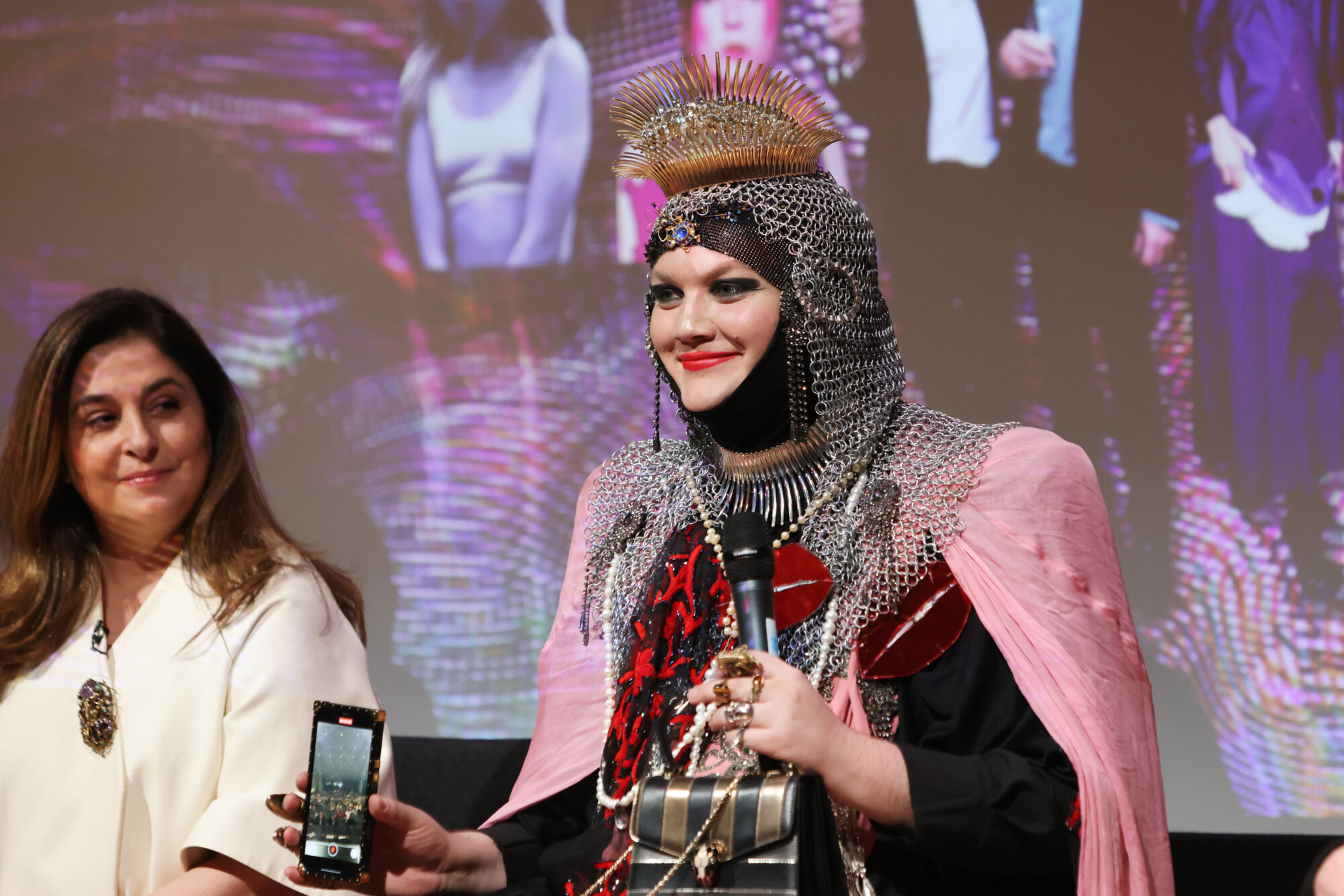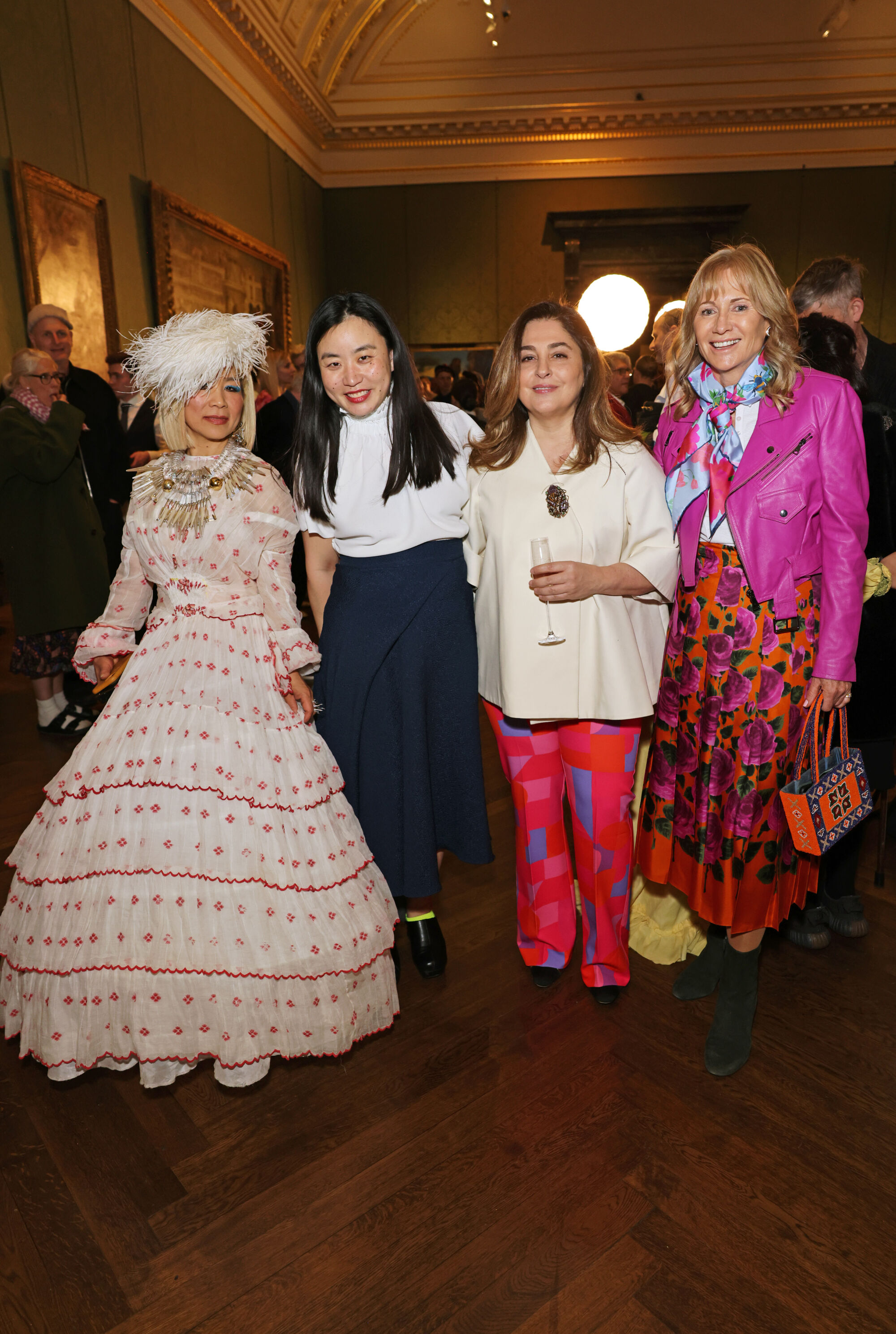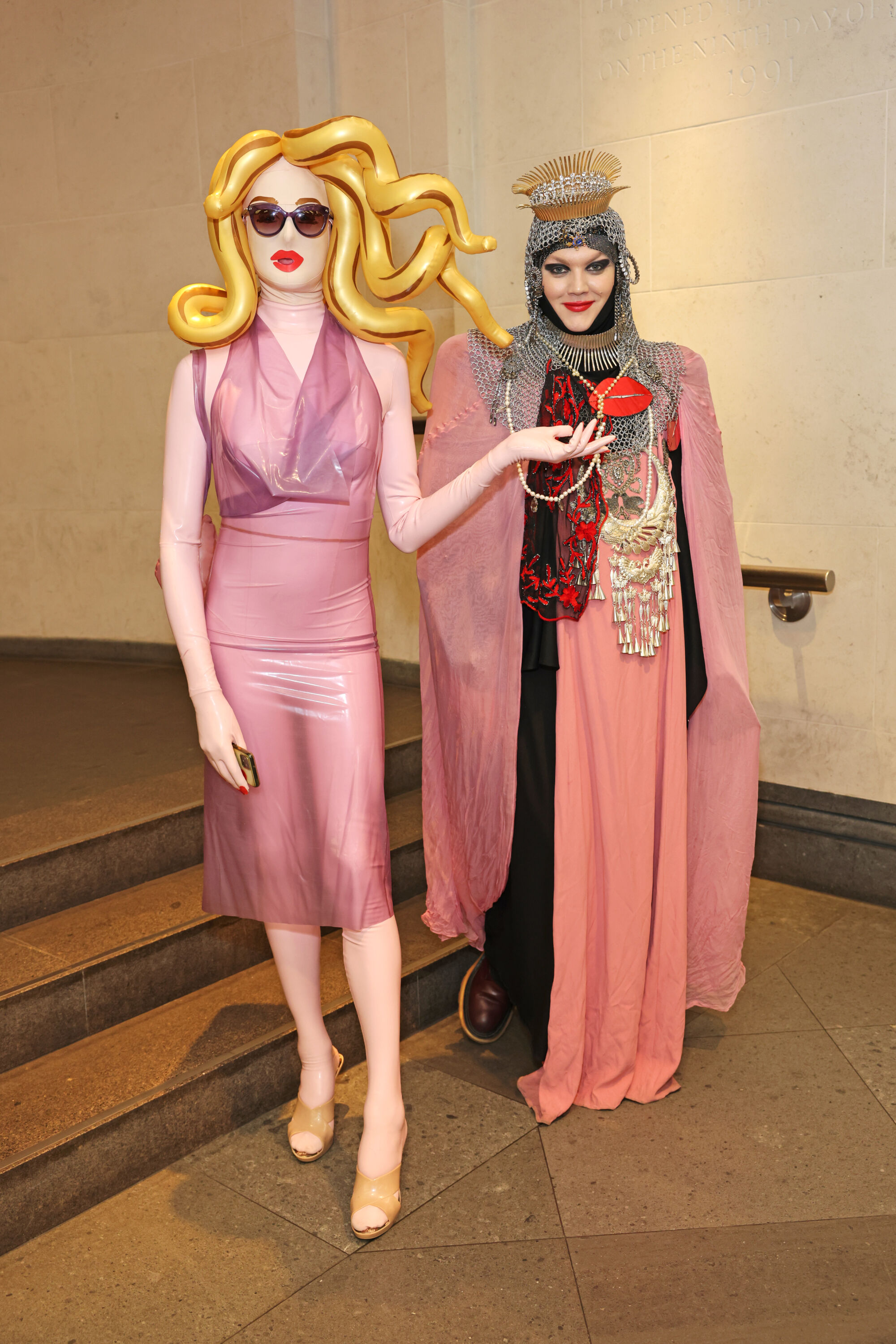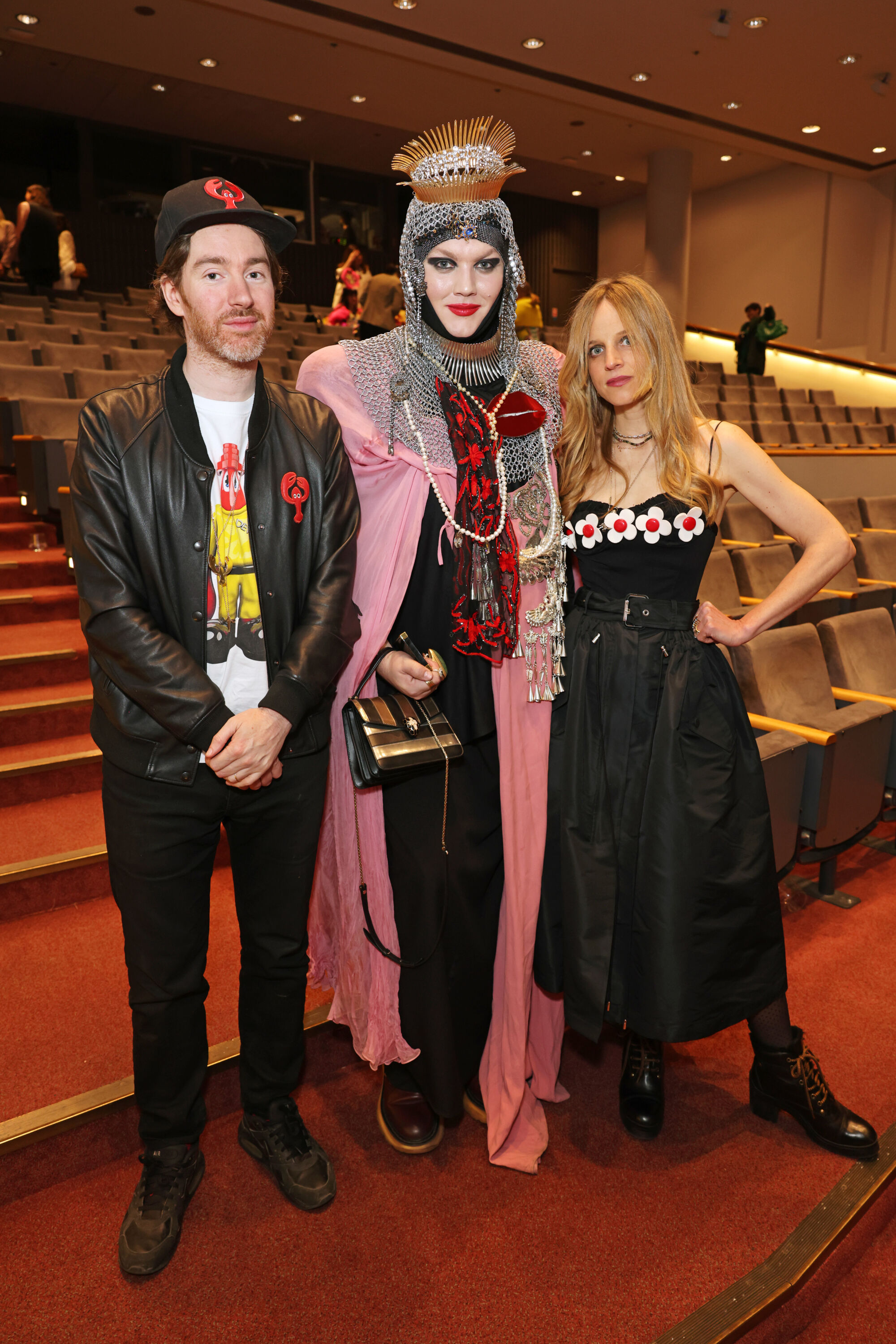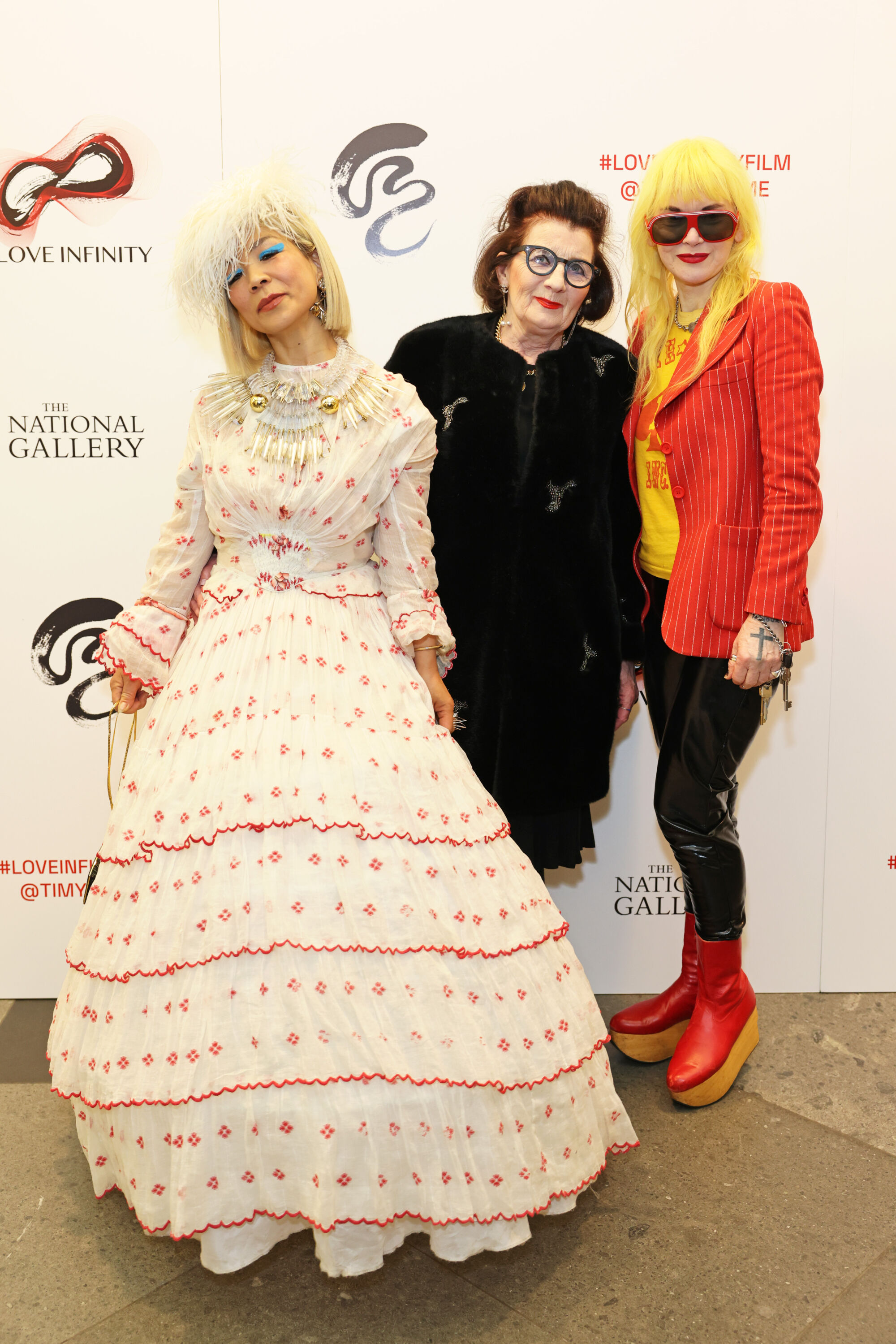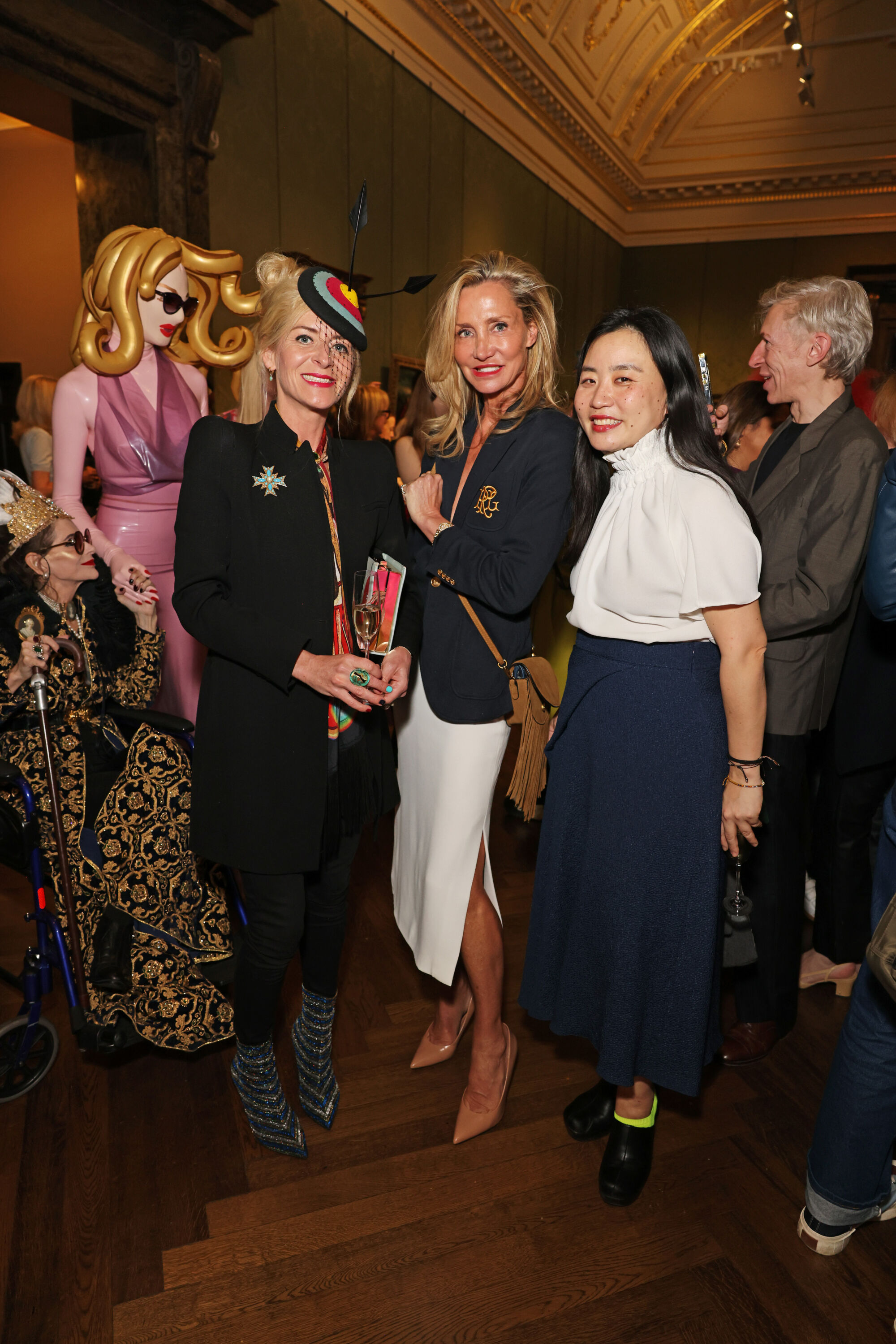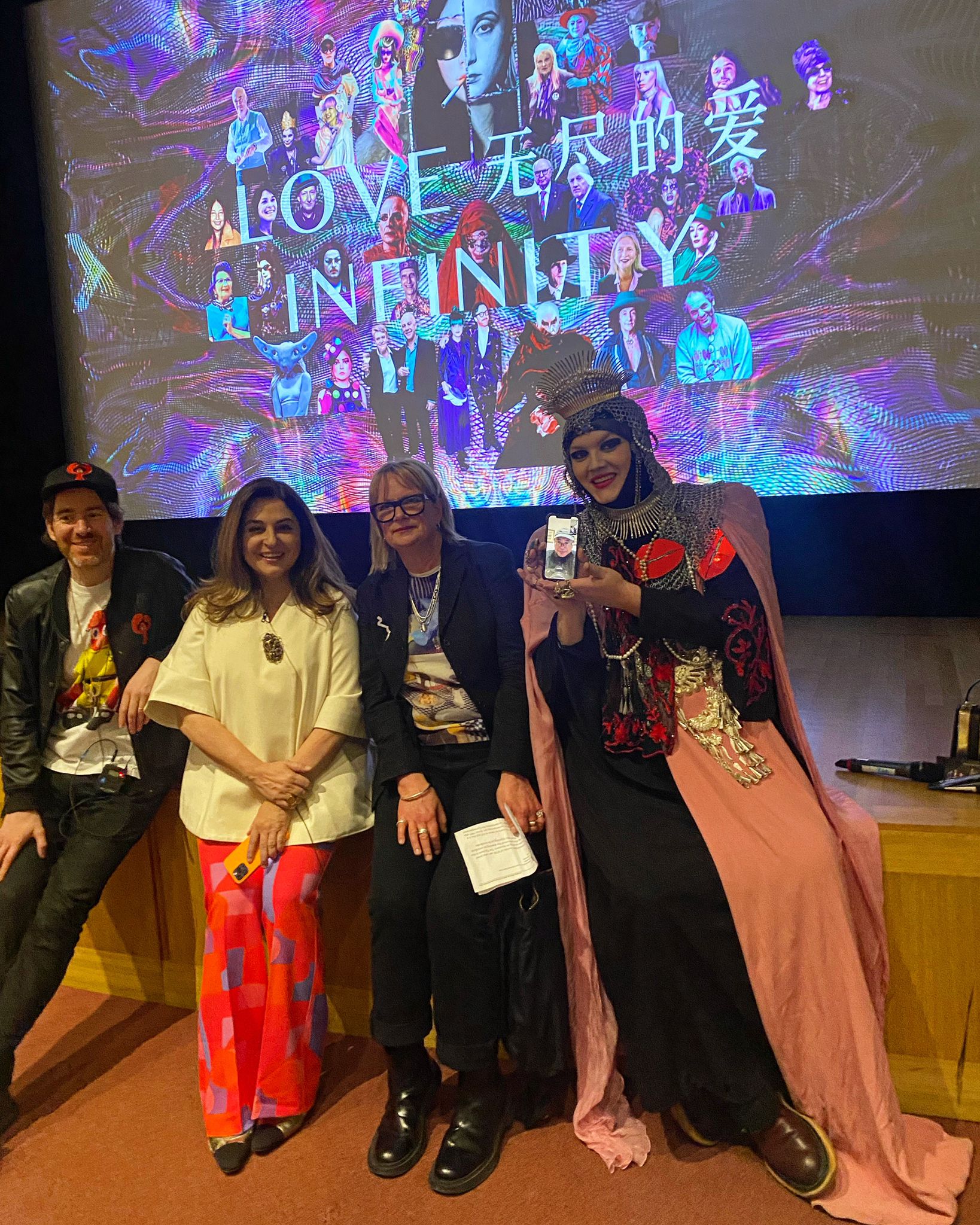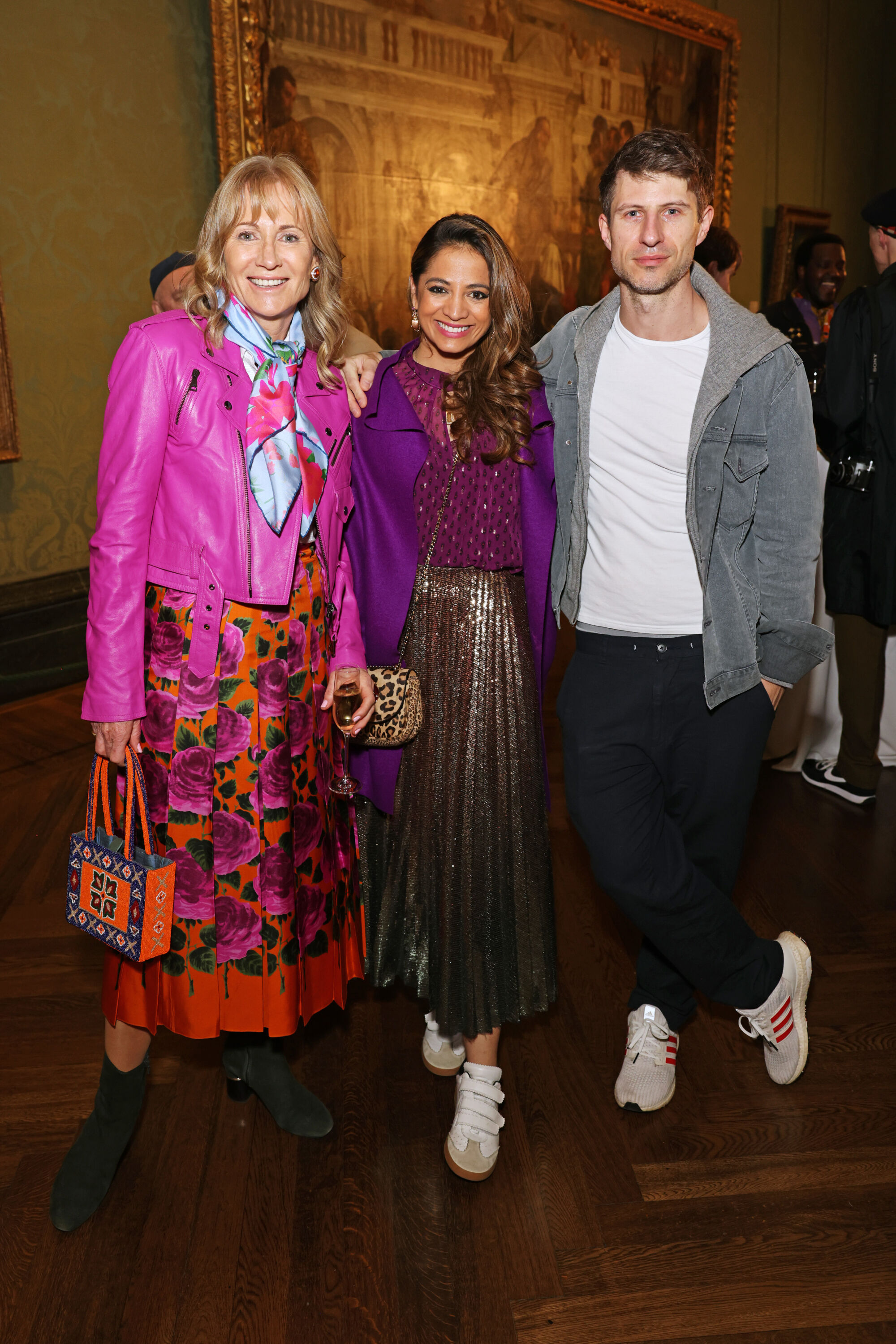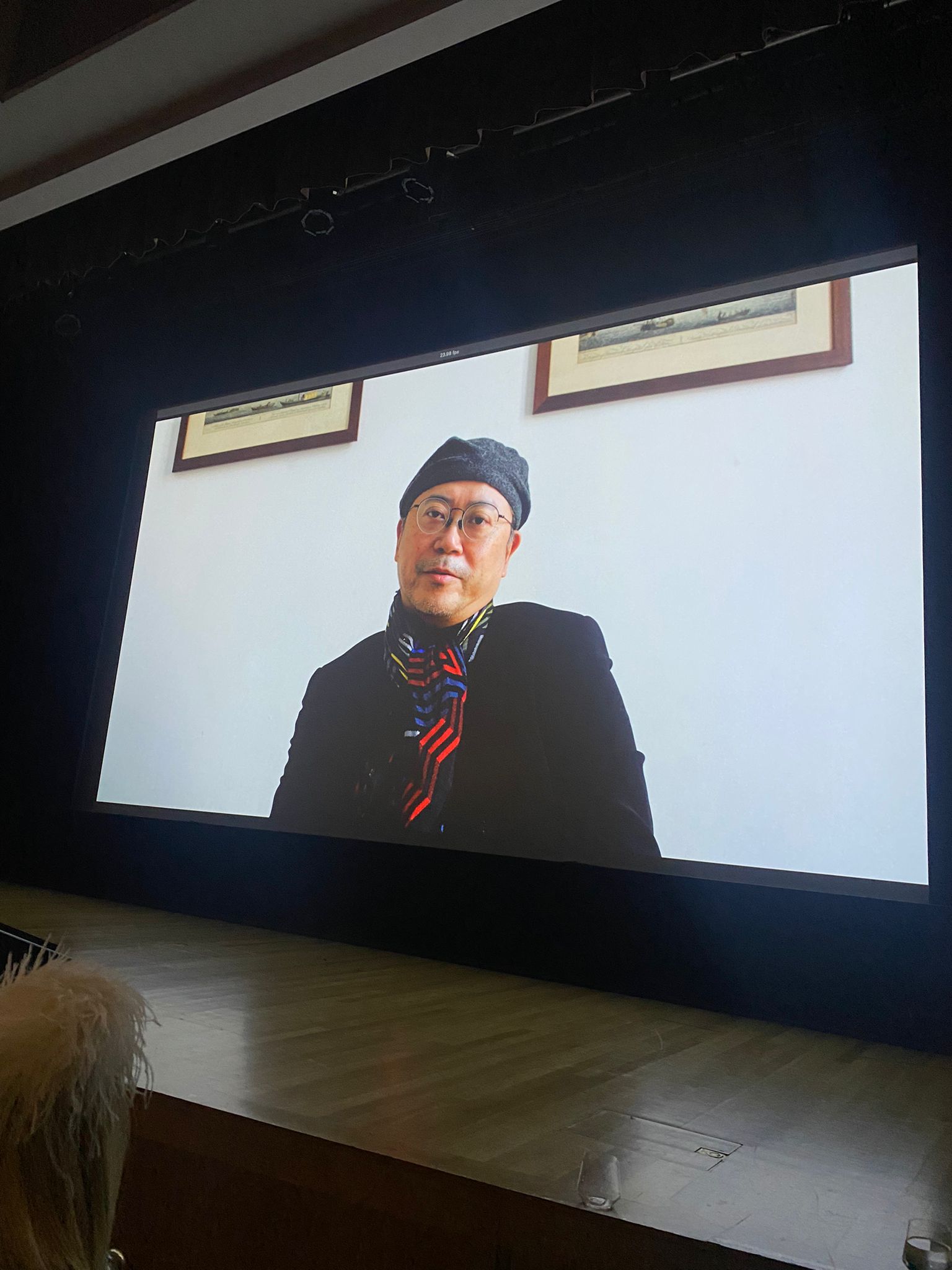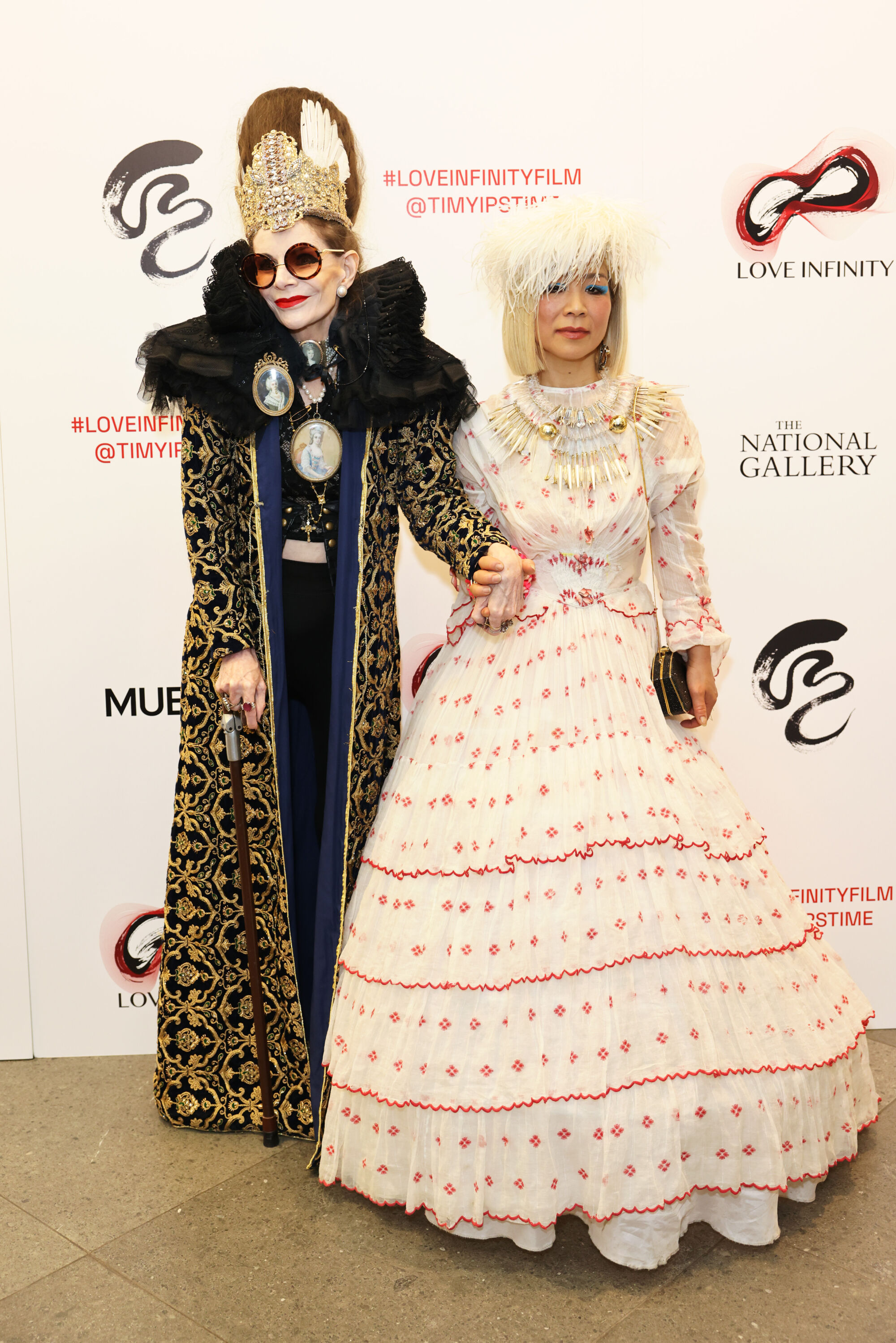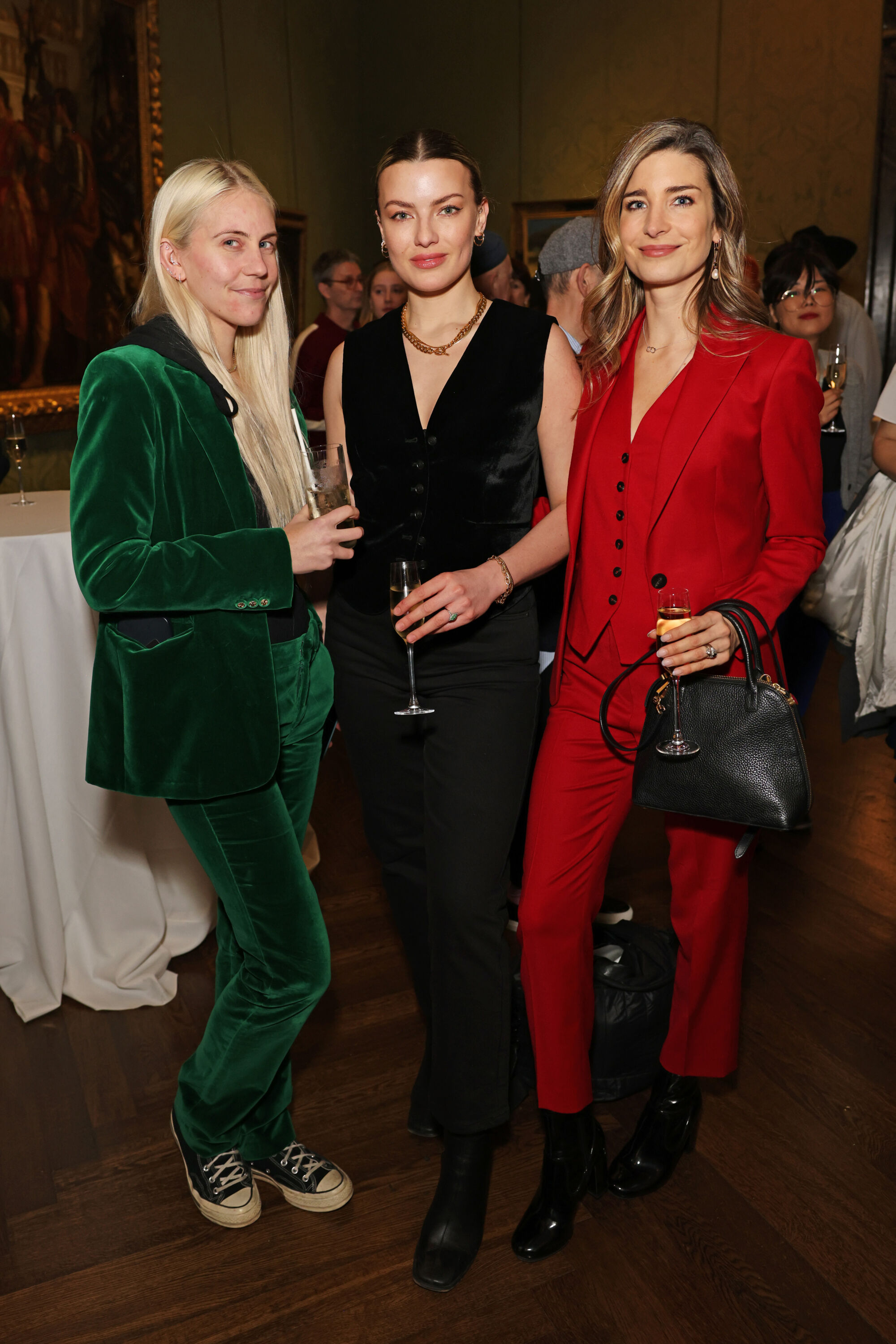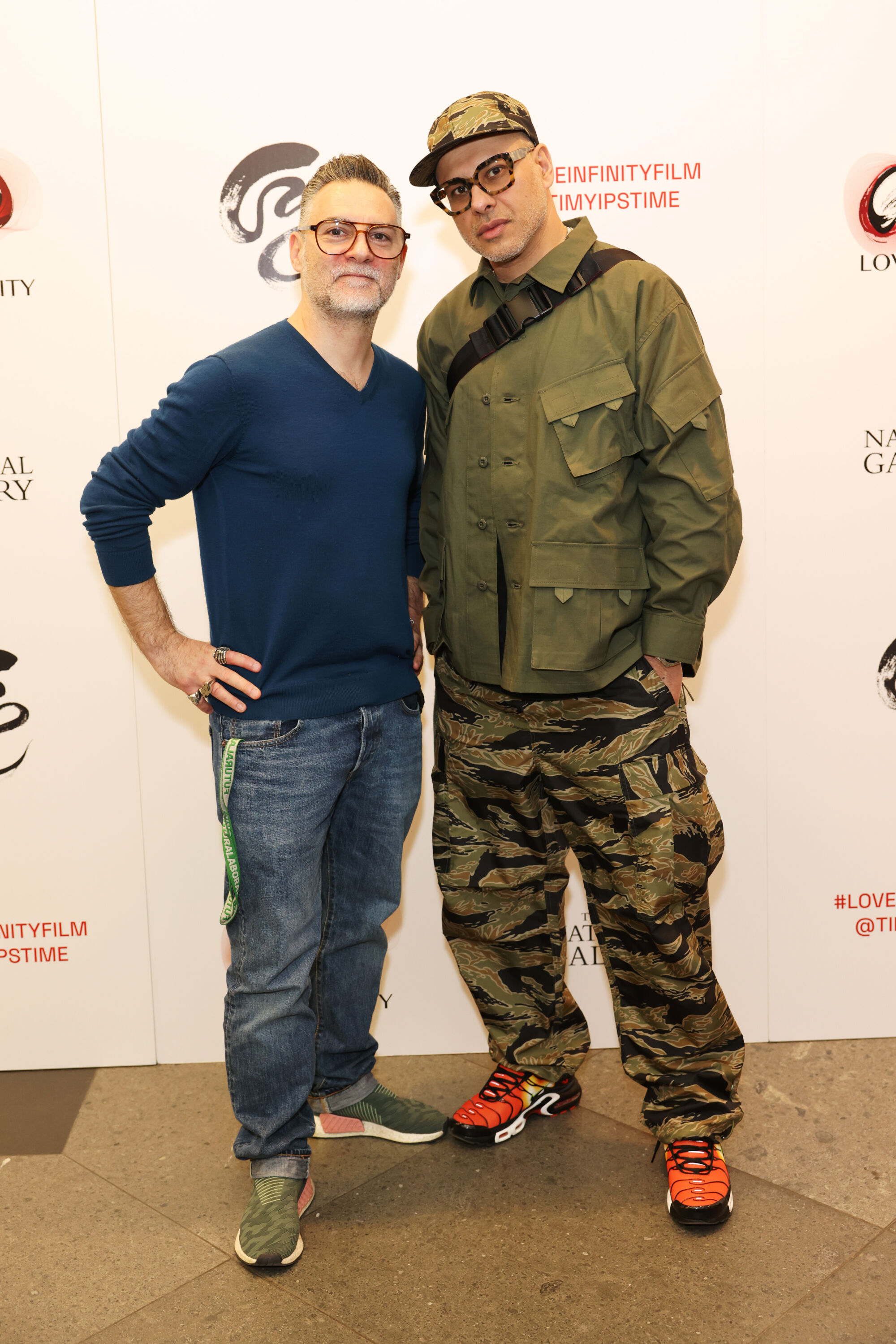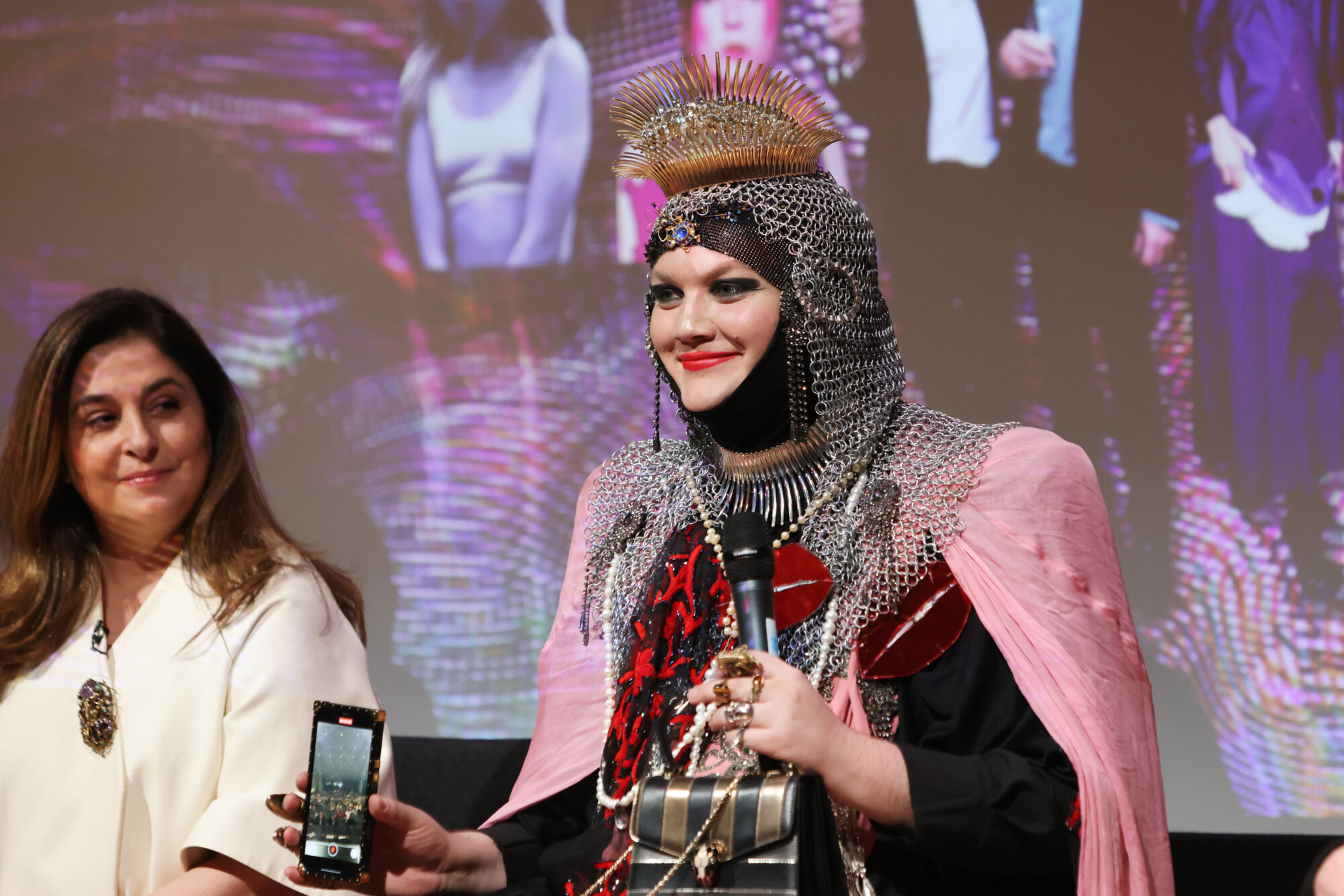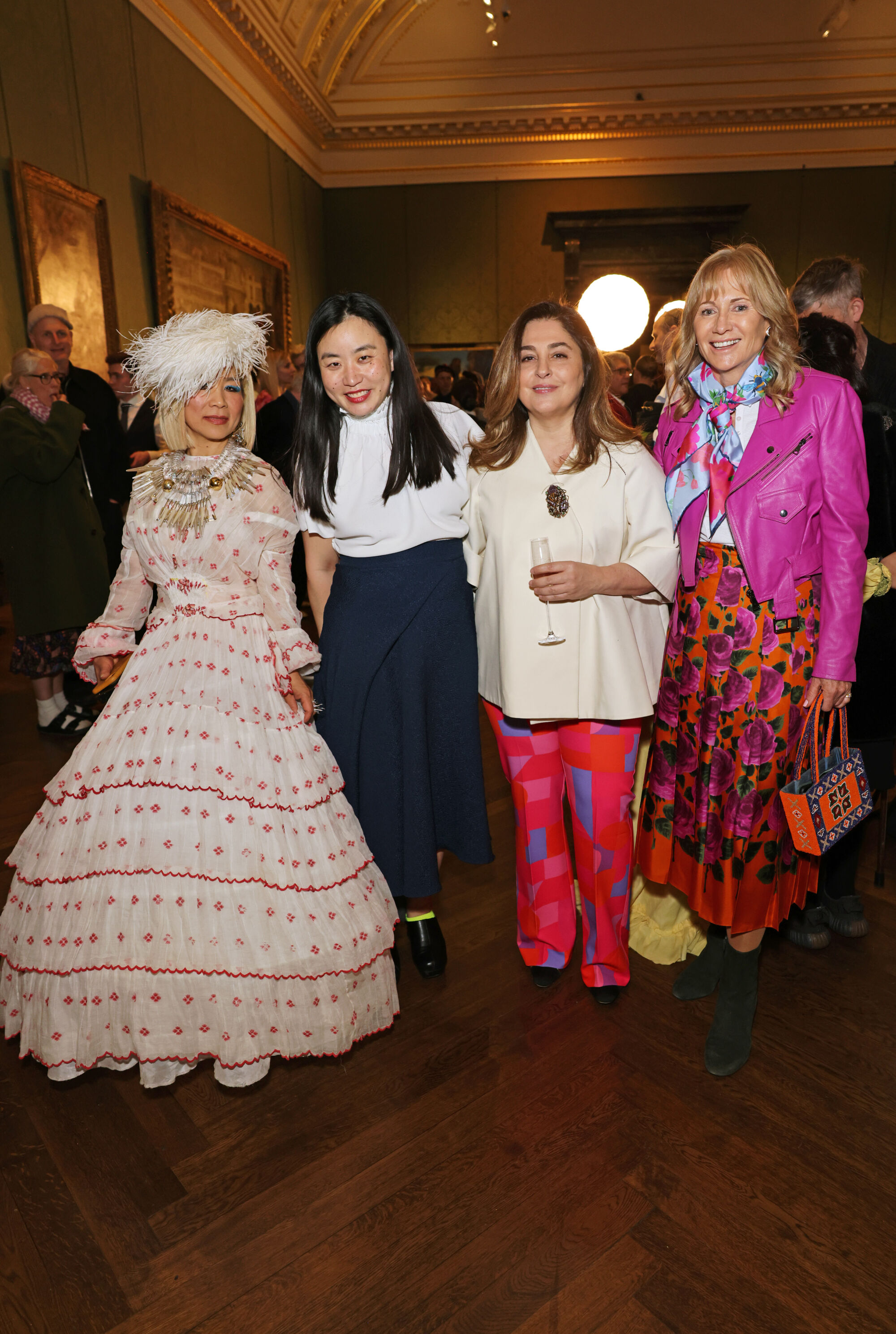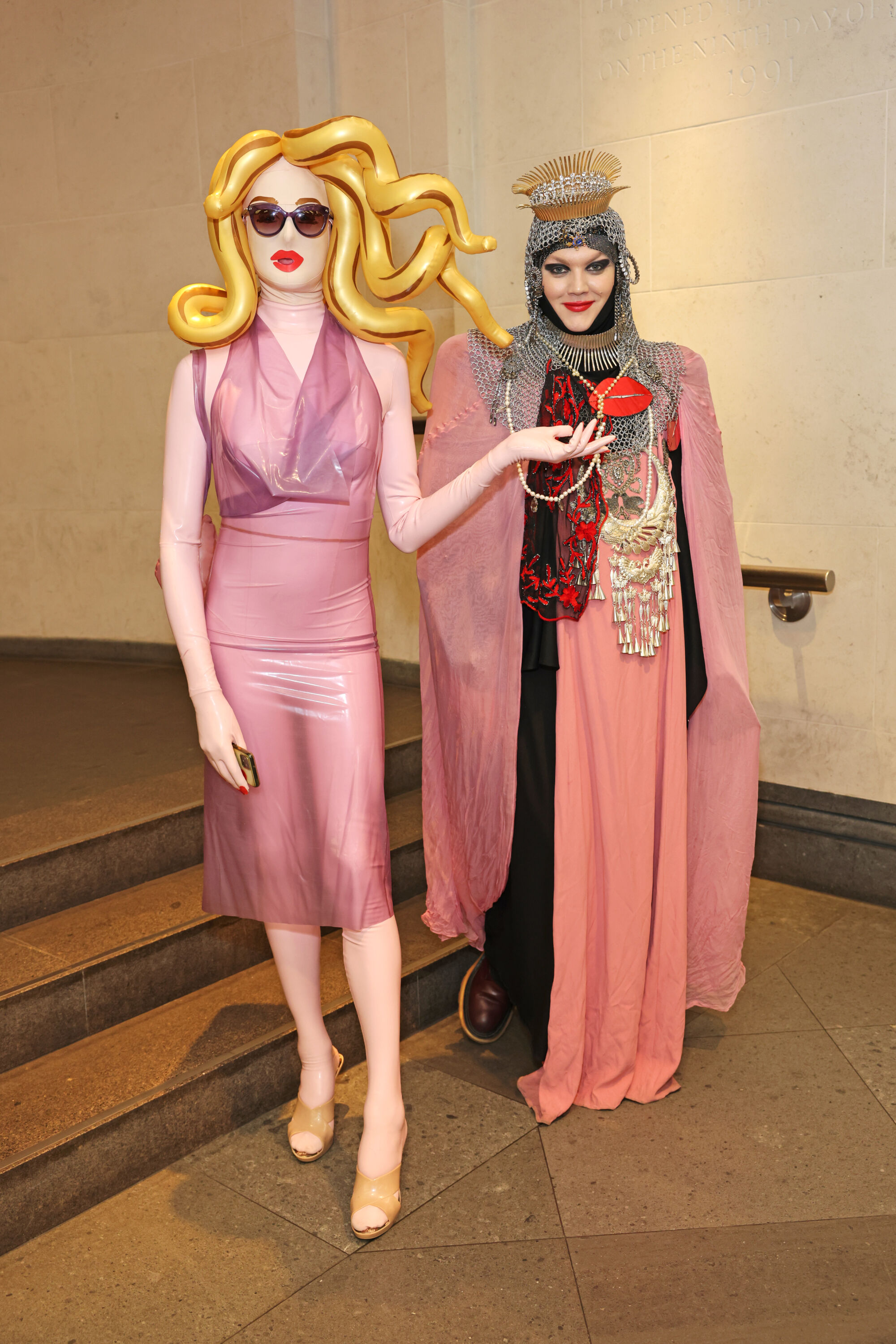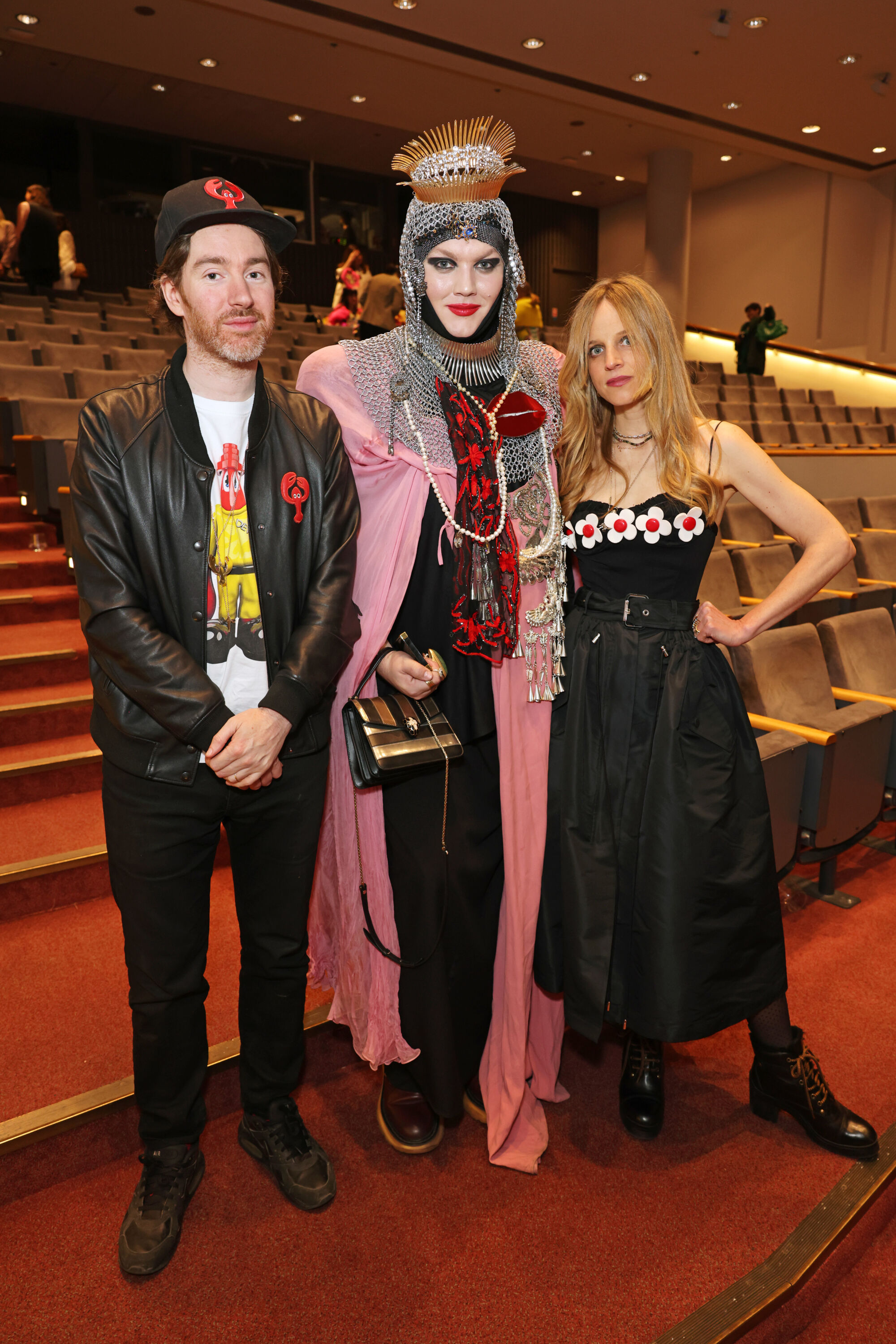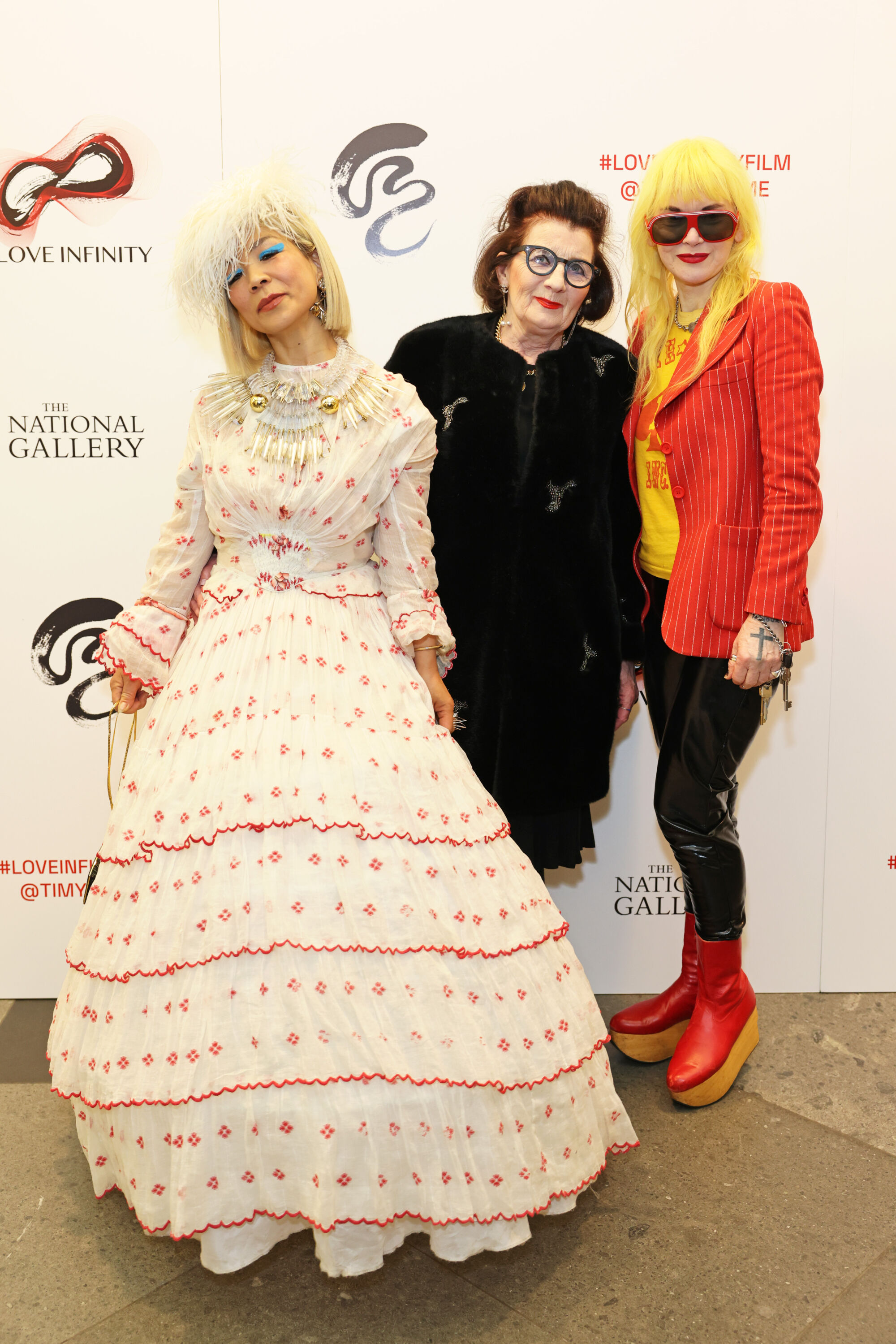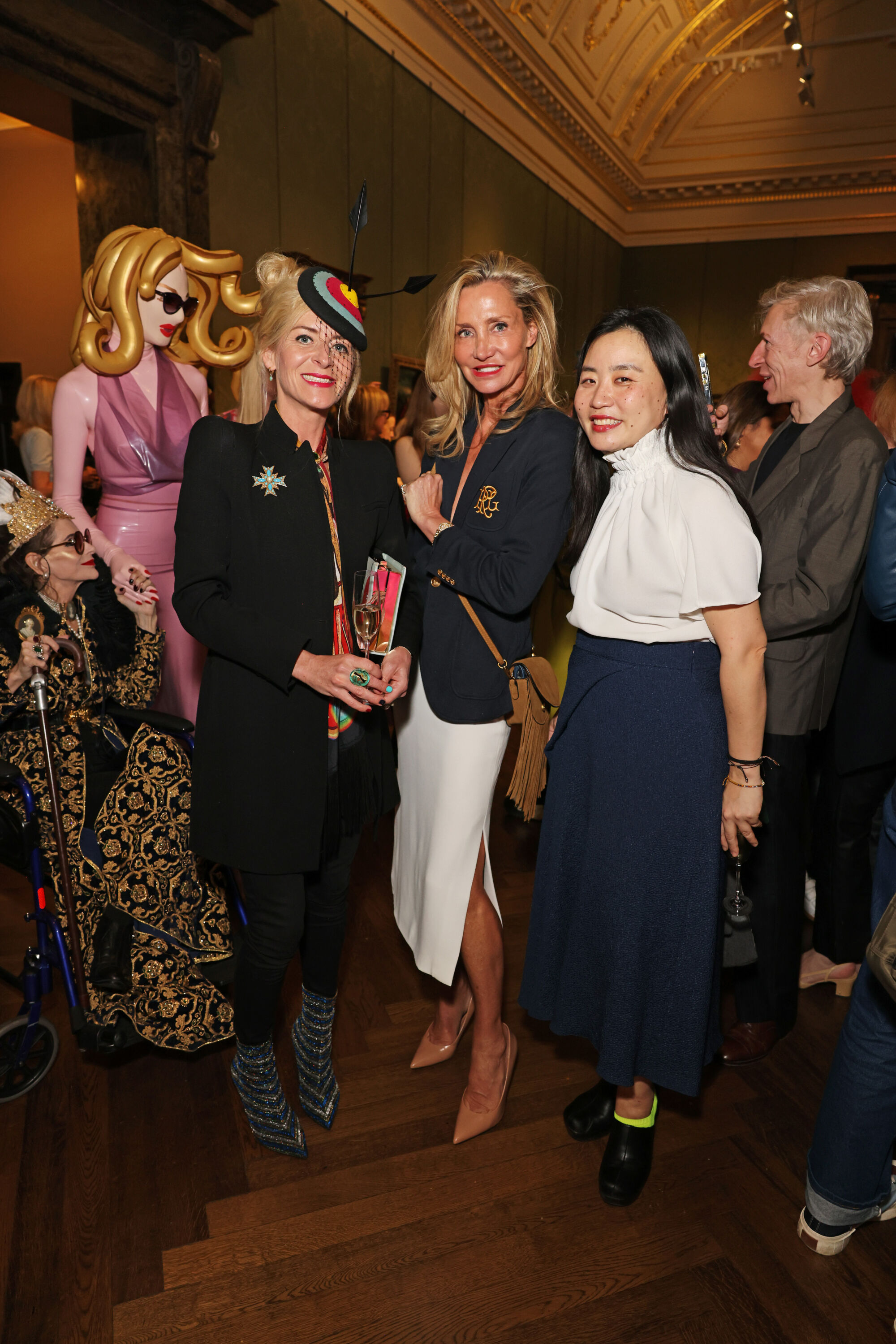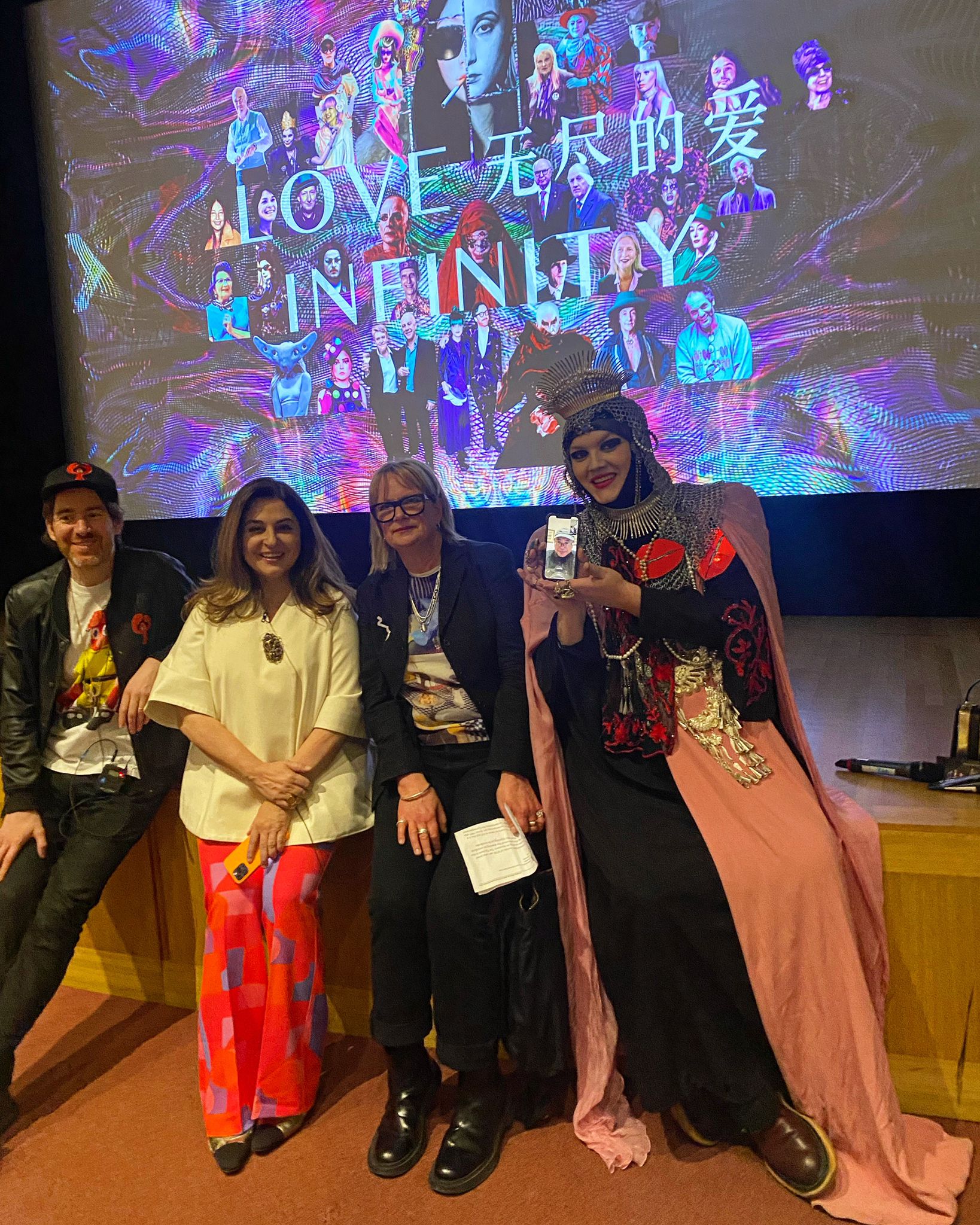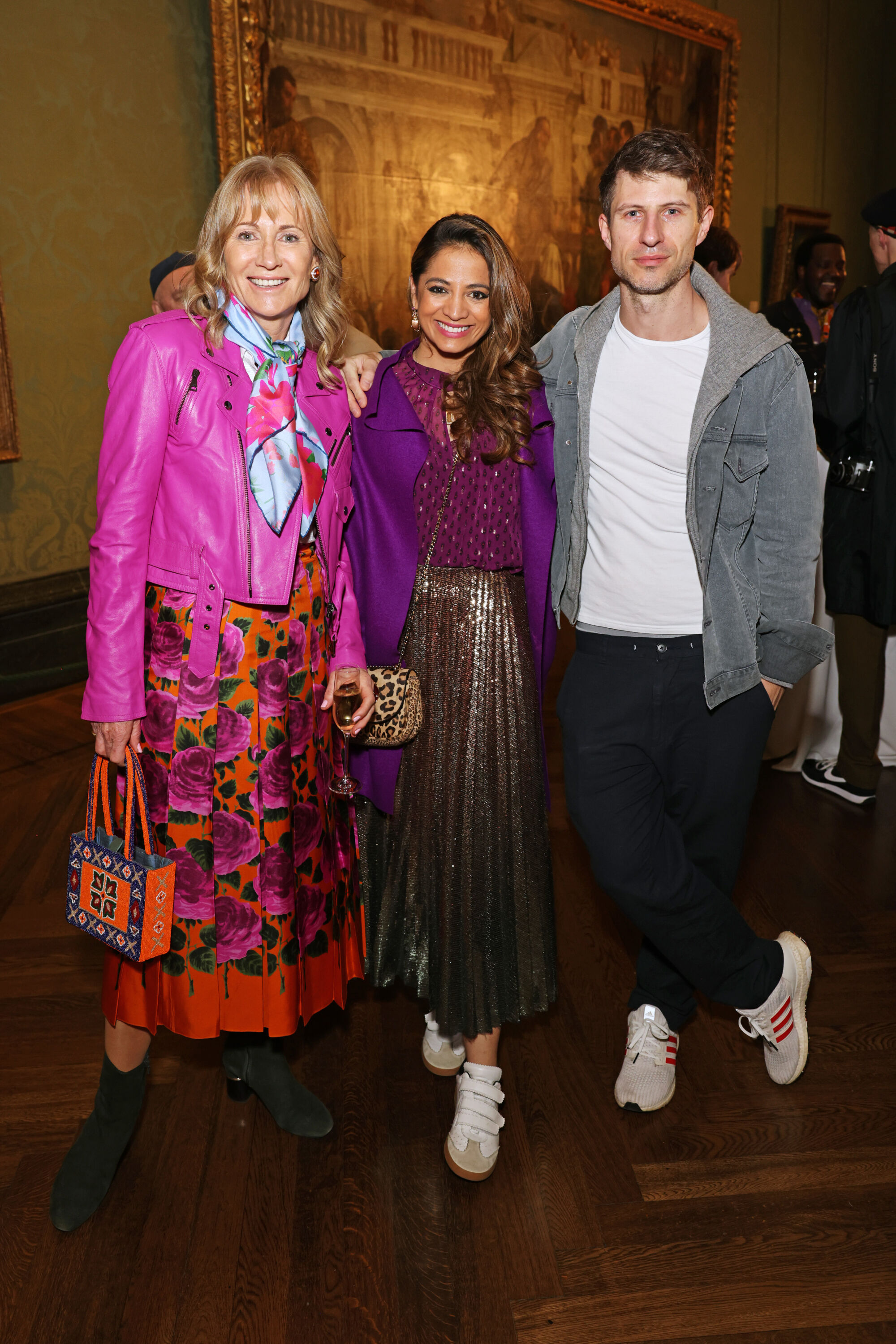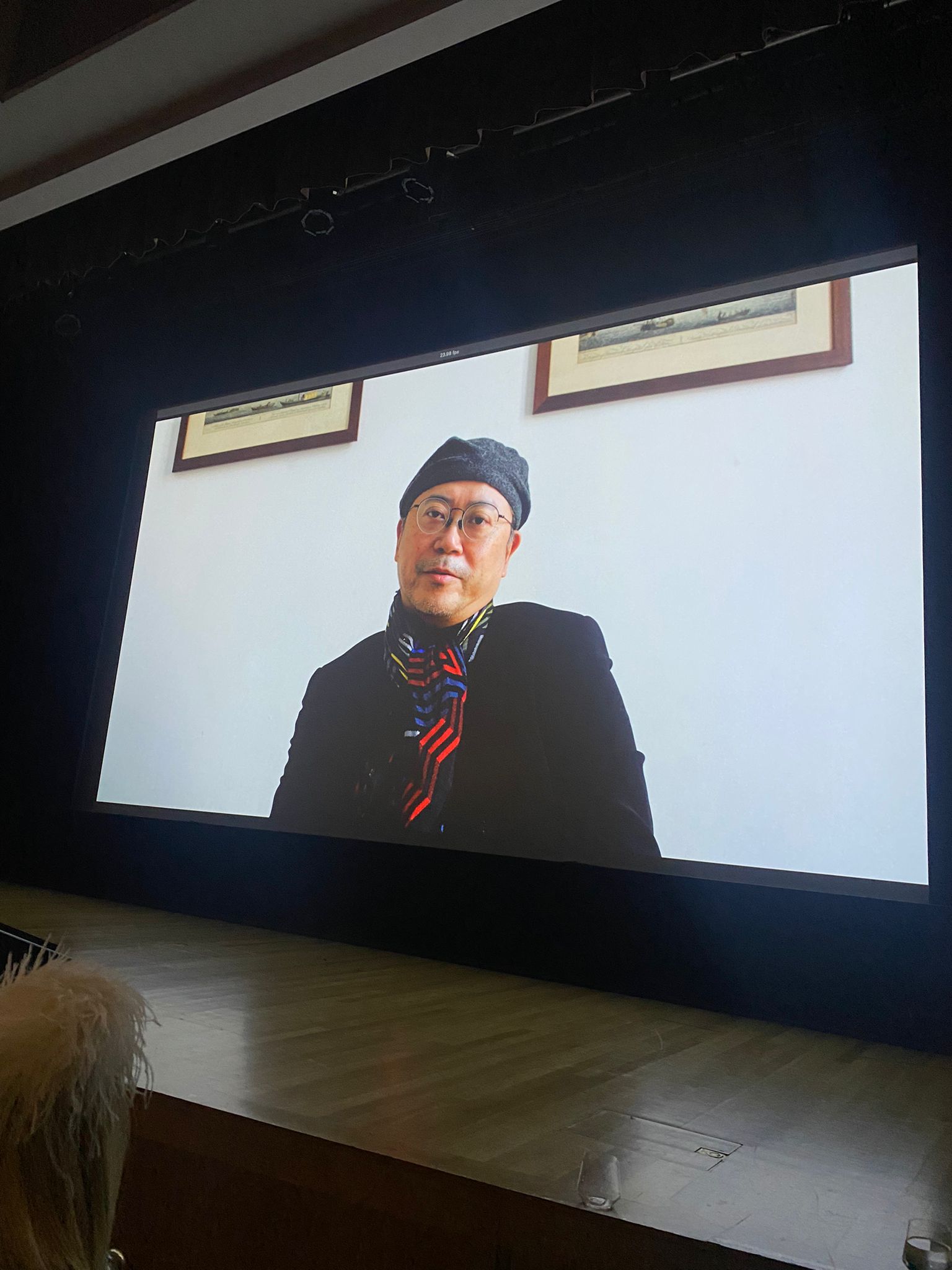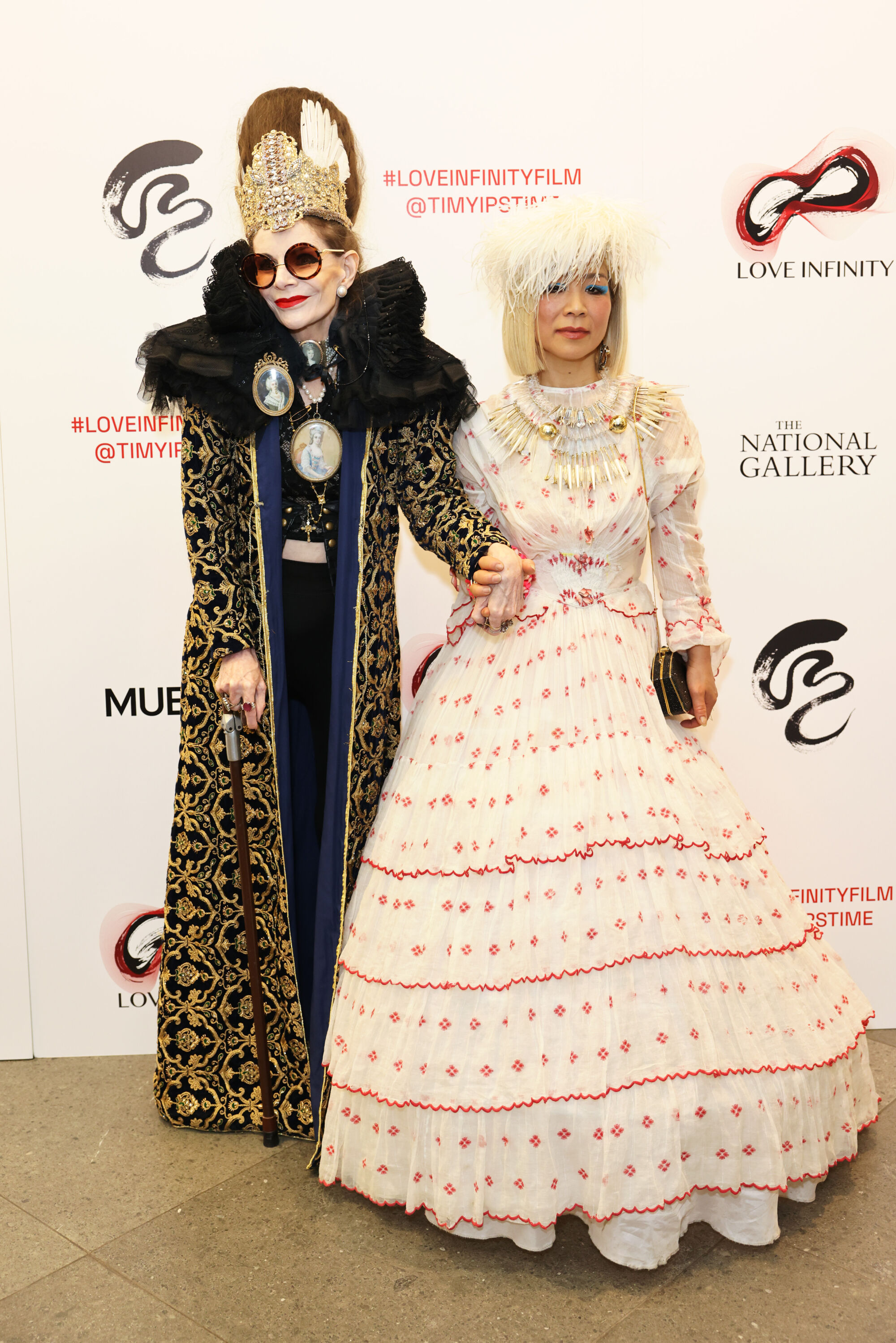 Happenings "Love Infinity" Screening and In Conversation at The National Gallery
Last night, East London's creative stars gathered in The National Gallery to catch a special teaser screening of Oscar-winning artist Tim Yip's new film, "Love Infinity."

To celebrate the release of the films on MUBI, guests including Pandemonia, Pam Hogg, Sue Webster, Alec Maxwell, India Rose James, Victoria Grant, Charlotte Colbert, Diane Pernet and Sandra Esquilant (landlady of iconic East London artist's haunt The Golden Heart) were treated to a special edit that combined footage from both "Love Infinity: When the Sun Goes Quiet," and "Love Infinity: Memorandum for The Next Golden Age." This was followed by a panel conversation between photographer and "Love Infinity" producer Maryam Eisler, artists and cast members Daniel Lismore and Philip Colbert, and Benjamin Teare from Tim Yip's team, moderated by The Art Newspaper's Louisa Buck.

Created in London and filmed over the course of two years, Tim Yip's "Love Infinity" focuses on East London's unique creative scene. With the help of producers Eisler and Mei-Hui Liu — the designer and founder of Victim Fashion St — Yip was able to bring together an incredible cast of some of the city's most iconic and significant artists and creatives to explore their relationship to their work, its emotional and spiritual importance, and how they engage with the economic, political and environmental uncertainties of our time. Reportage style is blended with eerie and beautiful art house-style dreamscapes to create a singular film that is part-documentary, part-fiction.

The night had a suitably spectacular aesthetic beginning, as the elaborately dressed stars of London's creative scene — and of "Love Infinity" — gathered in the gallery for pre-screening drinks against a backdrop of Old Master paintings. Pandemonia posed in her pink latex next to 'The Way to Calvary' by Jacopo Bassano, while MeiHui Liu chatted to cast members dressed in plastic ballgowns and LED-adorned hats. Lady Alison Myners, Remi Rough, Kish Kash, Philip Sallon, Marie Moatti, Edeline Lee, Alistair Guy, Mika Simmons and Kojo Marfo were also in attendance.

A key guest of honour at the event was Lili, the enigmatic character who acts as the viewer's companion through the "Love Infinity" world. Posed in the middle of the gallery room, guests jostled for their turn to be snapped next to the film's star.

Then it was time for the screening, and after an opening message from Yip, the audience was plunged into the "Love Infinity" world. Familiar faces from London's creative scene including fashion designer Vivienne Westwood, artistic duo Gilbert & George and author Tyne O'Connell all appeared on screen, reflecting on ideas of freedom, creative expression, spirituality, rebelling against the establishment and the future of our world. Veering between a dream world and a gritty one, the teaser gave a taste of the unique hybrid format that Yip has established with this new venture.

As the credits rolled, The Wick and KTW London founder Katy Wickremesinghe introduced the panel, who explained their involvement in the film and what made it such a unique project to be a part of.

"Everyone has their own story of filming with Tim," Lismore said. "For my part, Tim wanted me to become this character and he really led me down this path that took me there in a way that felt completely authentic. He's everything that Andy Warhol should have been. He has such depth that to talk to him for one minute is to have your mind blown."

Colbert added, "Tim's energy is amazing, filming was like free form jazz, which means it took on this incredibly natural vibe."

Eisler noted that it was Yip's position as an outsider to the East London creative scene that made him the ideal person to create this work.

"It took an outsider to go into this outsider world," she said. "Tim is really a cultural archeologist of the East End."

The first film, "Love Infinity: When the Sun Goes Quiet," is available to stream now on Mubi.

The second part will be released on 31 March 2022.