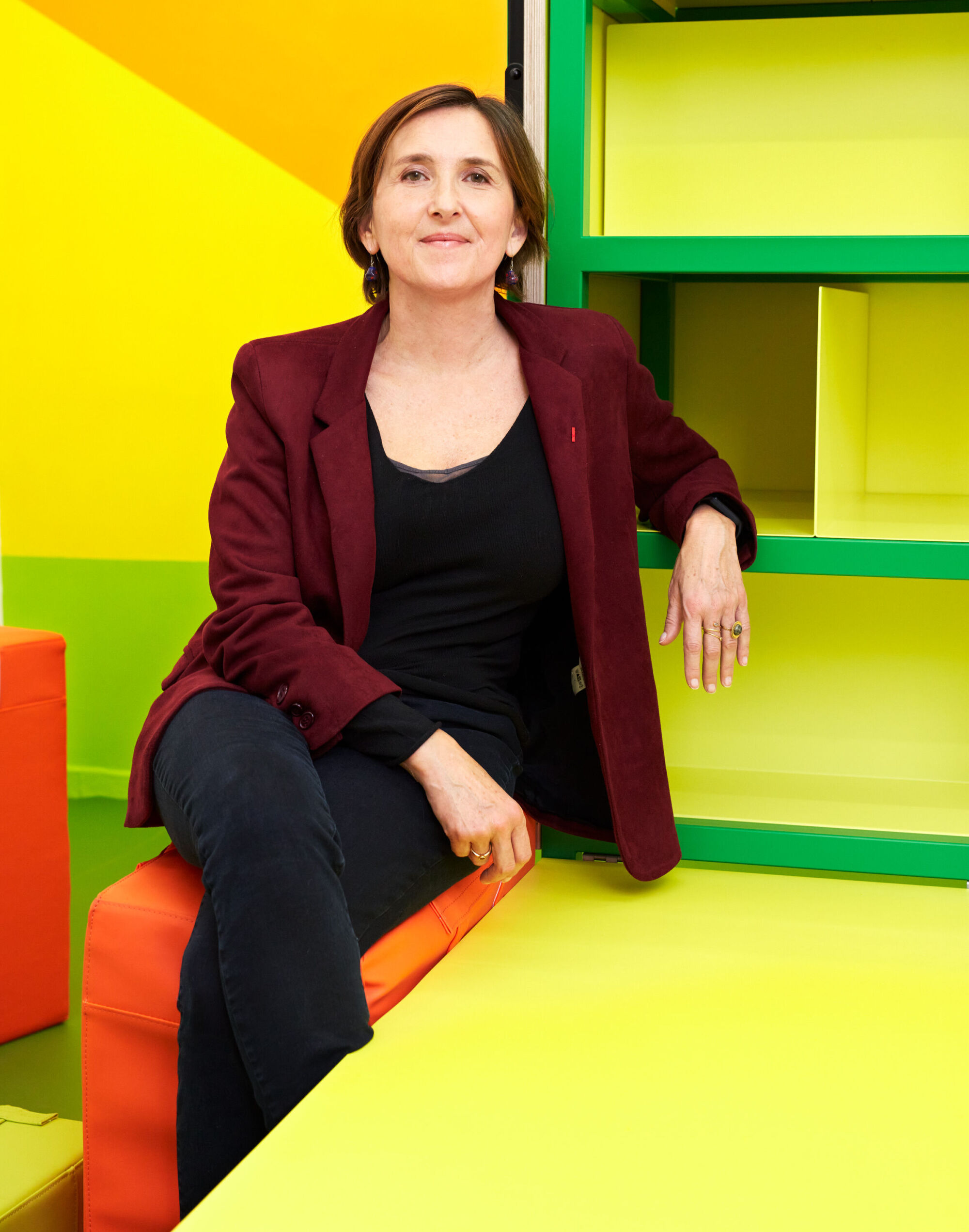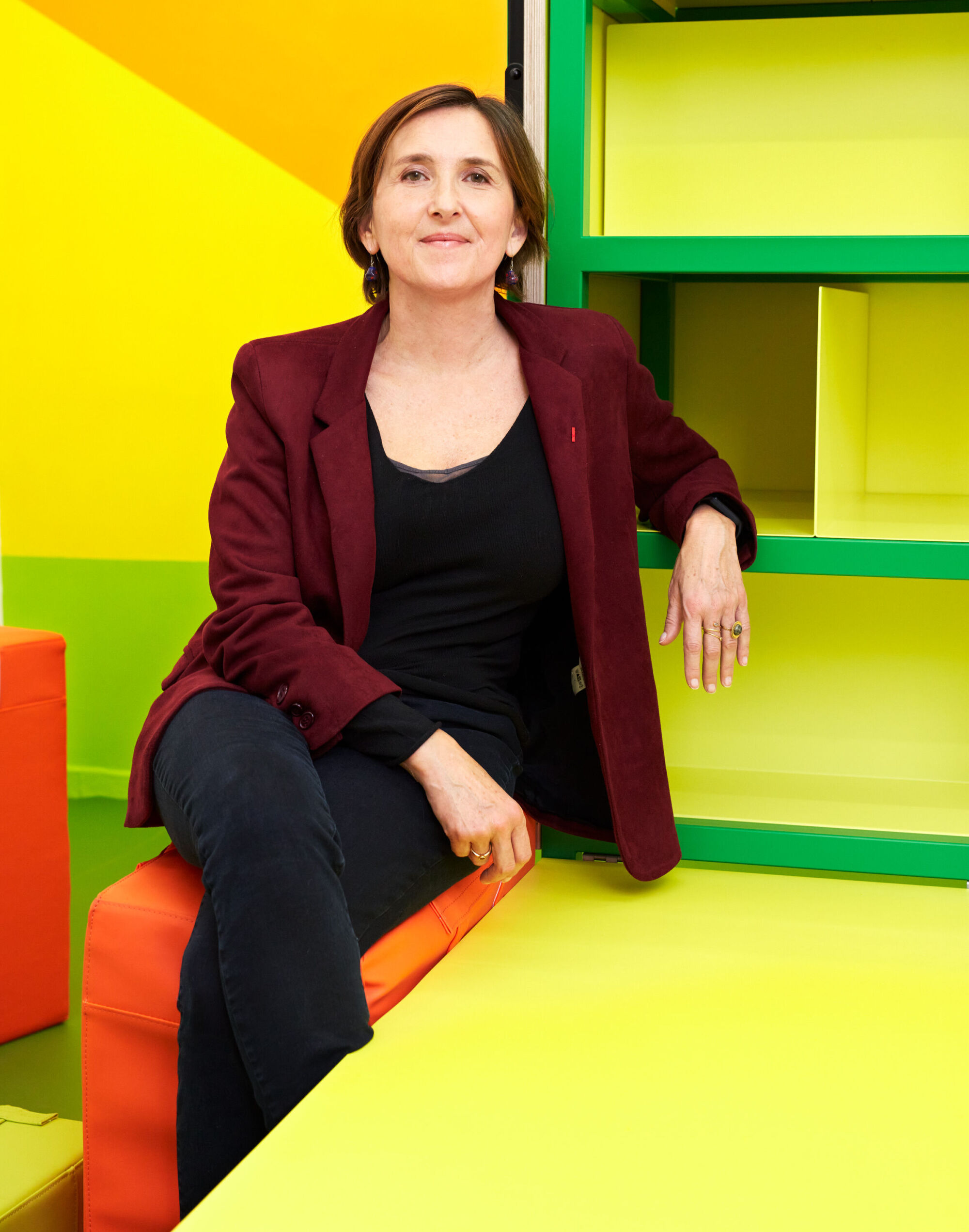 Interview Art historian and curator Camille Morineau
Interview
Camille Morineau
17 October 2022
Interview
Camille Morineau
17 October 2022
Fresh from curating the Spotlight section of Frieze Masters, Camille Morineau, Co-founder and Research Director of AWARE (Archives of Women Artists, Research, and Exhibitions) shares with us her curating process and artists to watch for the future.

Morineau has more than 20 years of experience working for cultural institutions in France, including 10 years as curator of contemporary collections at Centre Pompidou, home of one of Europe's largest collections of modern art. During her tenure, she curated 'elles@centrepompidou' (2009-2011), a landmark exhibition featuring works exclusively by women.

In 2014, she co-founded AWARE to continue to champion lesser-known or forgotten female artists of the 19th and 20th century. Its primary ambition is to rewrite art history from a more gender-equal perspective, creating a free database of women artists born between 1790 and 1972. AWARE also participates in various fairs, biennials, round tables and seminars around the world to increase the visibility and presence of women artists.

THE WICK: Tell us about your process in curating Spotlight for Frieze Masters 2022.
Camille Morineau: It was a real team effort. I worked with my colleagues, Matylda Taszycka, the head of research programmes, and Eléonore Besse, research programmes assistant, to choose the galleries from the enormous number of applications we received, and to work with the galleries to present the perfect selection. We wanted to show a Spotlight that reflected AWARE's mission: highlighting great women artists from all around the world who have been forgotten or excluded from the narrative but who participated in many different movements or worked in diverse media, throughout the 20th century. It's really 20th century art history through a female lens. As a result, the selection shines a light both on artists unknown to the UK market as well as lesser-known series by more well-known artists. For example, we were unfamiliar with the fascinating work of Argentine Susana Rodríguez, which we are delighted to present to a European public. The political collages of Sonia Balassanian were all the more moving because we knew her very different abstract work.
TW: What is the key difference between curating for an institution and for a commercial art fair like Frieze Masters?
CM: With a commercial art fair, you work with the galleries that apply to the fair, rather than working with a museum collection. We had over 300 applications from galleries all over the world, from Nigeria to South Korea, which meant that we had the opportunity to learn about a huge variety of artists. We worked with the galleries to choose not only the right artists but also the right selection of works. On top of this, working with the art market directly means you can have a real impact on the way these artists are perceived and (literally!) valued. For example, two works from the Spotlight section were acquired by the Tate Acquisition Fund, with which I am particularly delighted.
TW: What were the key challenges in curating 'elles@centrepompidou' for Centre Pompidou?
CM: I would say that the first challenge was to convince the museum to do an all-women display of the collection. The second was working with the collection itself, which had significant gaps but also some real surprises – some artists whose works were hidden in storage. Finally, and this is the reason behind why I decided to create AWARE, there was a real lack of quality information on women artists. The creation of a database of rich, in-depth academic resources was the first step in what has now become a global non-profit, encompassing a network of international specialists and diverse actions that places women artists at the forefront.
TW: What prompted you to leave Centre Pompidou and to launch AWARE?
CM: I found that even though the rehanging of the collection was a huge success, there weren't the long-term changes that I wanted to achieve. After two years working on 'elles', I wanted to continue working on these great and forgotten women artists, but I found myself doing male solo shows. When I quit Centre Pompidou, I immediately did a show at the Grand Palais on Niki de Saint Phalle while co-founding AWARE. I realised that in order to change the future of the art world, we needed to change the way we viewed art history.
"I realised that in order to change the future of the art world, we needed to change the way we viewed art history."