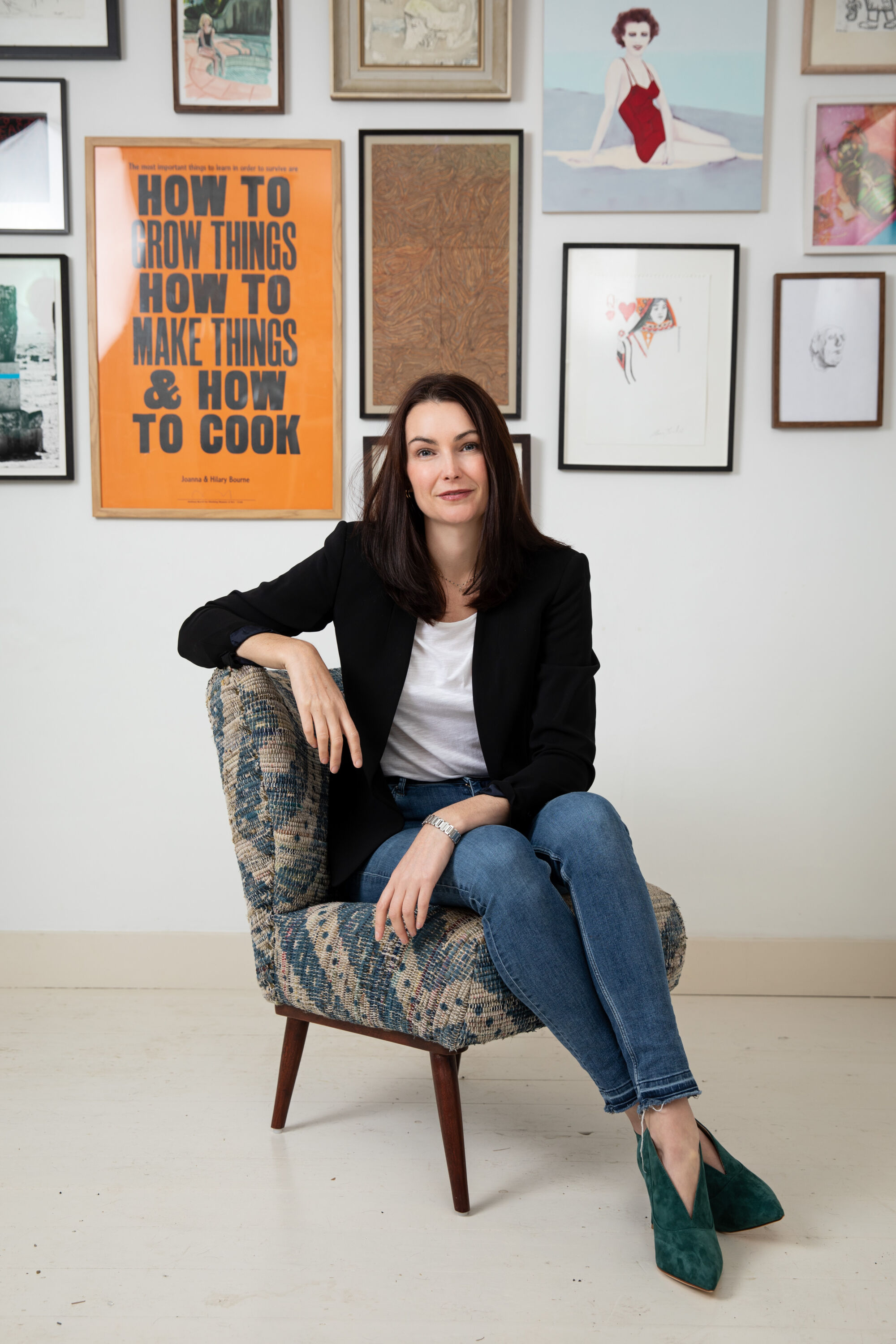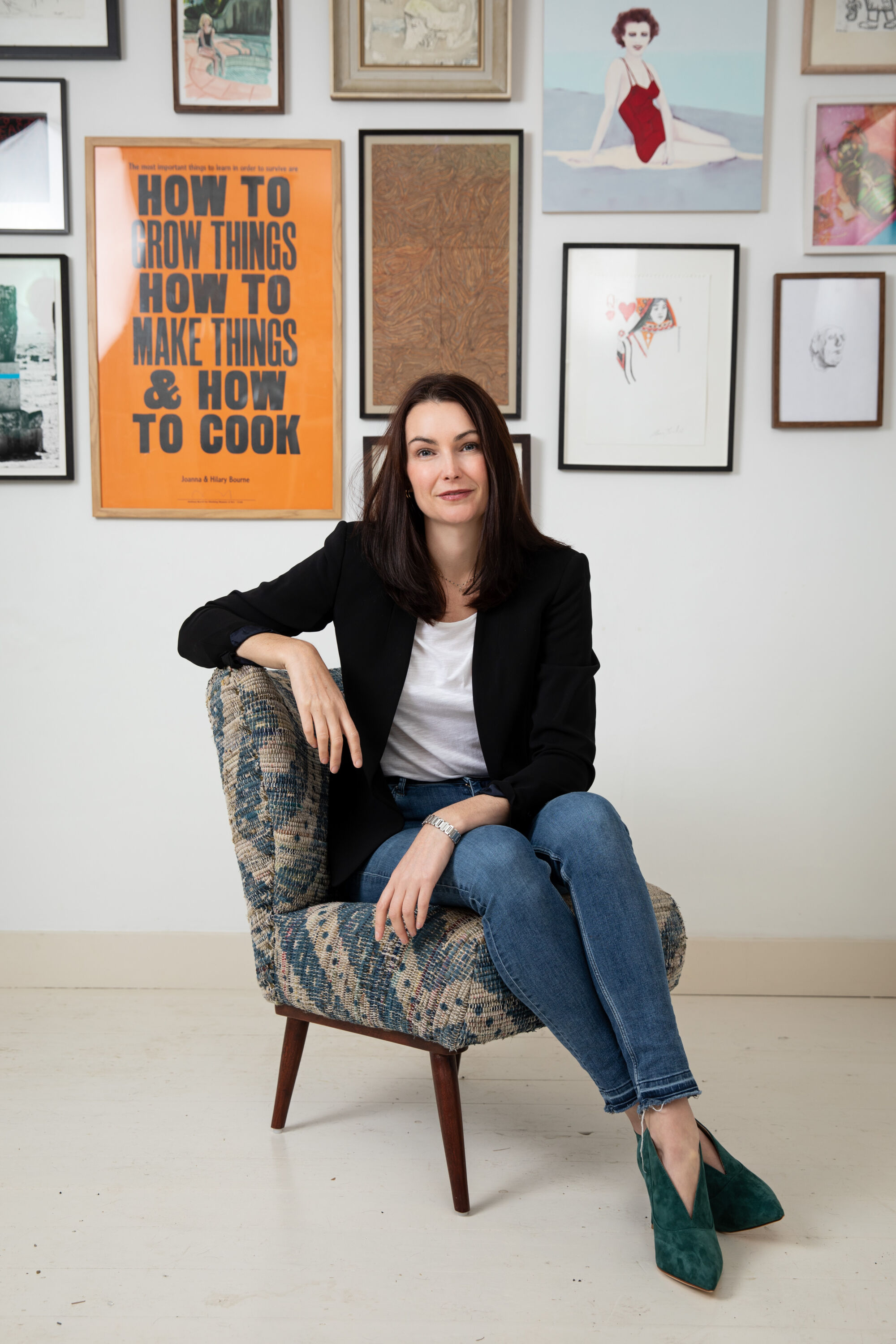 Interview Art Historian Jo Baring 
A podcaster, curator and sought-after arts speaker, there isn't much Jo Baring can't turn her hand to.

A former director of Christie's UK, Baring is currently the director of The Ingram Collection of Modern British and Contemporary Art, one of the UK's leading art collections. As well as being an expert in 20th century and contemporary art, sculpture, and the art market, Baring is passionate about increasing access to art. In 2016, she set up The Ingram Prize, a contemporary art prize that celebrates and supports artists at the start of their careers.

In 2020, she also released Sculpting Lives, her critically acclaimed first podcast series. Considered as one of the best arts podcasts to listen to by the Royal Academy of Arts, The Guardian and Evening Standard, each 45-minute episode takes a woman sculptor as its subject.

Here, we discuss her latest project – she has edited a major new book called Revisiting Modern British Art – ahead of its release on October 10.

THE WICK: Who is your ultimate Monday Muse?
Jo Barring: I'm doing a talk on 'The Muse in Art' at Cheltenham Literature Festival, so the idea of muses is on my mind. I'm reading about the artist Leonora Carrington at the moment. When she was asked how she felt about being a teenage muse to the Surrealists in the 1930s, she replied, "I didn't have time to be anyone's muse. I was too busy rebelling against my family and learning to be an artist". The art world is full of fabulous muses. Someone I respect very much is my Sculpting Lives co-host and co-writer Sarah Victoria Turner, the deputy director of the Paul Mellon Centre. She is wonderful to work with – generous in spirit, intelligent, joyous and collaborative.
TW: Tell us about The Ingram Collection and what inspired you to start The Ingram Prize?
JB: The Ingram Collection is one of the UK's most significant collections of Modern British art. We are passionate about making the collection accessible to all, enabling visitors to see some of the finest examples of Modern British art. I set up The Ingram Prize in 2016 to support artists by offering exhibitions, residencies and a solo show at the Art Fund Prize-winning gallery and museum The Lightbox, among other opportunities. I feel very proud of all the wonderful artists who have been involved in the prize. This year is particularly exciting because our 2017 winner, Sin Wai Kin, has been nominated for the 2022 Turner Prize.
TW: What does more access to art look like to you?
JB: For me, this starts with school children. We do a lot of work with The Lightbox museum and art gallery in Woking, and the education team there do a fantastic job engaging local school children with the collection. I also supported the Art UK programme of bringing masterpieces into schools. We brought a Paolozzi sculpture from The Ingram Collection into a local secondary school and held workshops with the students there. In my opinion, the education and outreach teams at our museums and galleries are just as important as the curatorial side.
TW: What industry development do you think is increasing access to art?
JB: I was thrilled to learn that The National Gallery are making some tickets to the new Lucian Freud show £1. I have long felt that blockbuster exhibition ticket prices of around £20 per person are prohibitive and exclusive.
"In my opinion, the education and outreach teams at our museums and galleries are just as important as the curatorial side."