Interview Artist Fleur Yearsley
Championed by Roger Bevan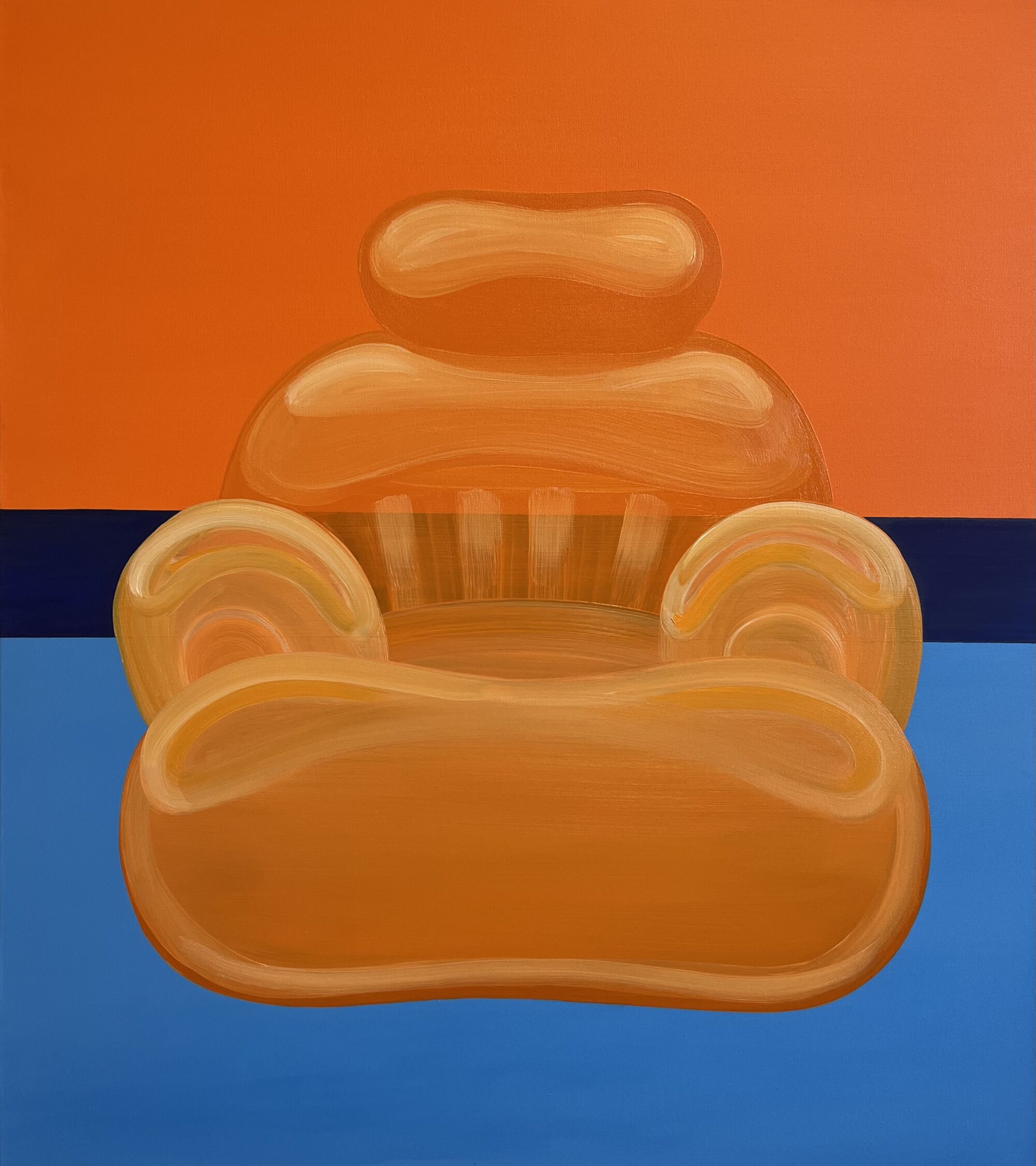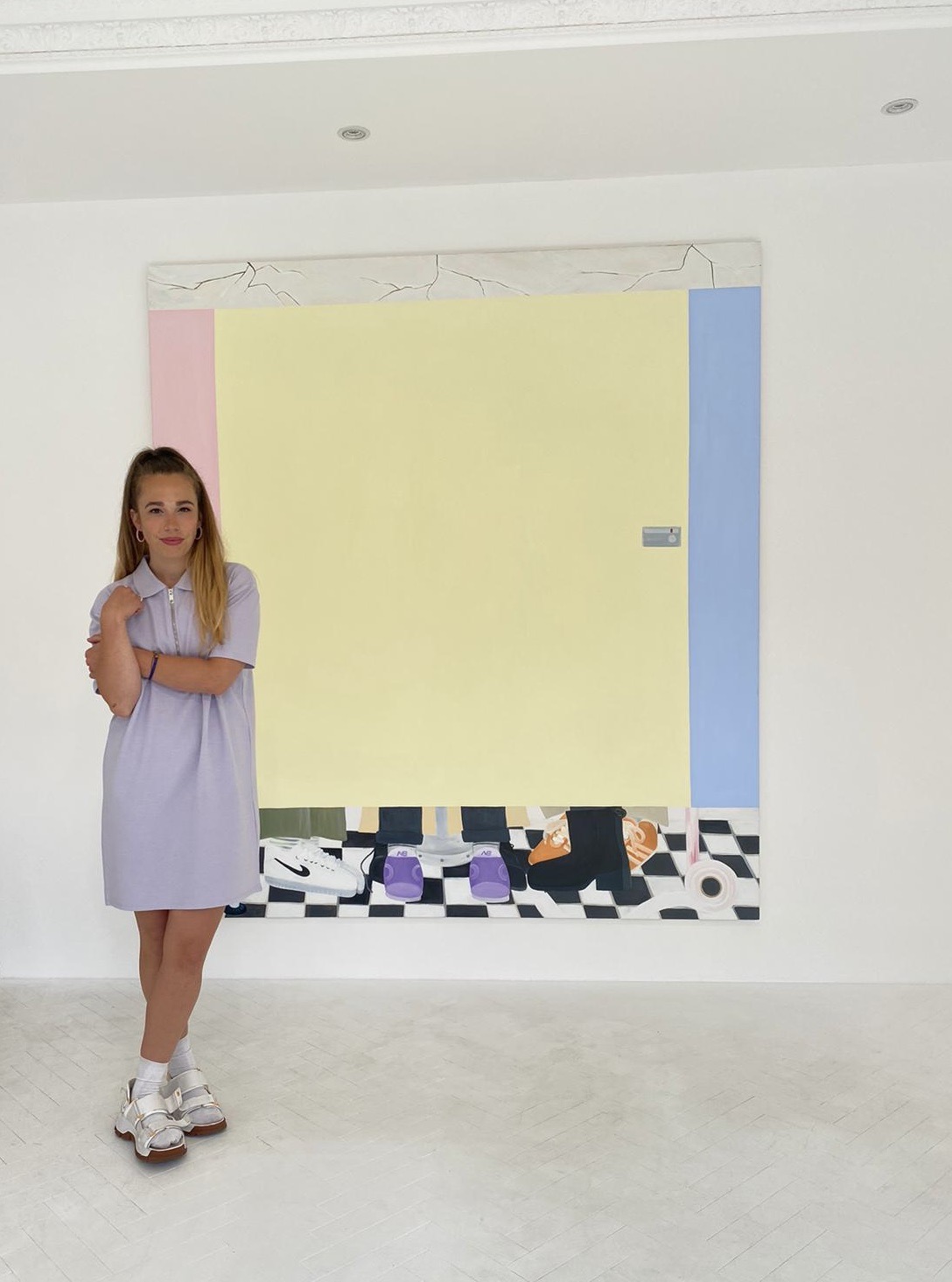 For more than three decades, art historian Roger Bevan has been touring new exhibitions in London's leading museums and galleries on a weekly basis as the director of Exhibition Circle. It was during an exclusive preview of Fleur Yearsley's 2021 solo exhibition at Sapling Gallery, When The Lights Go Up, that he was first introduced to this week's spotlight.
Artist Fleur Yearsley says: "Roger came in just before the show opened for a sneak peek of the exhibition. As I spoke about my work, Roger gave genuine time to each painting and responded with charisma, humour and insightful engagement."

Bevan says: "The exhibition ran for just two weeks but provided an irrepressible sense of joy and optimism and humour, all at that moment in short supply… urgent remedies to the long uncertainty of Covid. It was the exhibition that announced the arrival of summer in London, and the promise that normal life would be resumed."

Inspired by her personal experience, and capturing fragments of lives moving through private and shared spaces, it's not surprising that Yearsley's paintings were considered a welcome tonic to Covid. She says: "I imagine snapshots of scenes after an action has taken place, transforming these views into monumental paintings. Play is the life force running through my paintings, with dichotomies that bring a humorous approach to the sweet and sour."

Bevan adds: "'When The Lights Go Up' is a sea of party detritus… balloons and plastic beakers and crushed cans and an amyl nitrate capsule… evidence of a riotous entertainment that the government had sought to cancel… a proper 'partygate' in defiance of the prevailing restrictions.

"The rebellious party mood continues with 'Let Me In', a locked cubicle door behind which are five (by my count) pairs of feet squeezed together in a challenge to social distancing orders. The title's sixth voice begs for inclusion… break down the doors… ignore the stay-at-home orders."

Yearsley draws on an eclectic combination of influences and shared pop culture imagery, from cartoons she used to watch as a child such as The Ren & Stimpy Show, to music, films, fashion and "trash TV shows".

She says: "I try to go and see as many shows as possible and when I moved to London, I realised there were so few paintings I had seen in full colour life HD. Now social media has become a global village by which we can look and connect with so many artists from so many different stages.

"At a time of social and political polarisation, I attempt to find commonalities with others by discovering shared memories through painting. What at first appear to be ordinary objects painted with directness and simplicity, serve as metaphors and devices to explore intimate relationships, emotional connections, and humanity through the materiality of paint."

Her most recent work – limited-edition prints created with Klein Imaging – explores cultural fashion brands, 90s aesthetics, identity, and the communities we belong to. She also has a few shows lined up – watch this space!

About the champion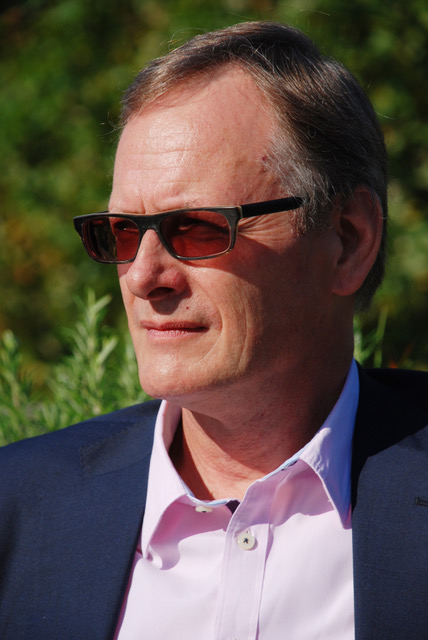 In addition to launching the Exhibition Circle in 1982, Roger Bevan has been a senior contemporary art market correspondent for The Art Newspaper, a contributing editor for Art+Auction magazine, and published extensively in the likes of Print Quarterly and the RA Magazine. His impressive list of bylines is matched by a number of industry awards including being voted the Top Recommended Art Educator by Spear's magazine.
"The exhibition ran for just two weeks but provided an irrepressible sense of joy and optimism and humour."
Roger Bevan