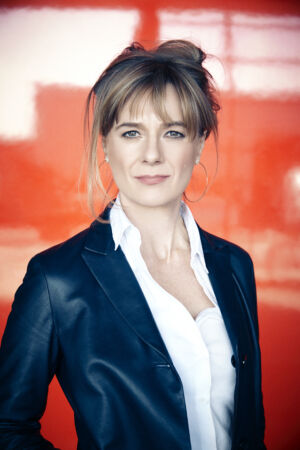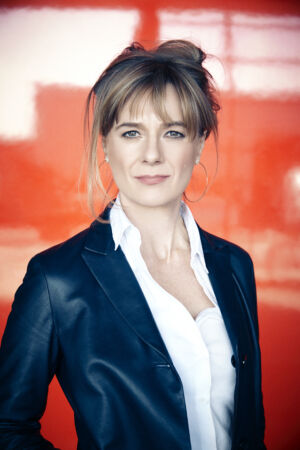 Interview Award-Winning Architect Amanda Levete
Stirling Prize–winning architect Amanda Levete is building a very exciting future. Her award-winning international design and architecture studio, AL_A, which she founded in 2009 with co-directors Ho-Yin Ng, Alice Dietsch and Maximiliano Arrocet, has recently emerged as the winner to design Serbia's new Belgrade Philharmonic Concert Hall. The landmark project will be the biggest cultural investment in the region for decades.

It follows recently completely projects that include two new buildings for Wadham College at the University of Oxford and the studio's work on the contemporary wing of the Victoria & Albert Museum's Exhibition Road Quarter in London – the V&A's largest building project in more than 100 years. Ongoing commissions also include the £42m transformation of Scotland's Paisley Museum and the design of a prototype fusion demonstration plant for Canadian clean-energy firm General Fusion.

In recognition of her services to architecture, Levete was included in the Queen's Birthday Honours list in 2017 and made a CBE. She was also elected an honorary fellow of the American Institute of Architects in 2019, and a Royal Academician at the Royal Academy of Arts last year.
THE WICK: Talk us through a typical Monday.
Amanda Levete: My best start to the week is a run followed by a leisurely breakfast – I'm no longer a fan of early starts. Then it's a half-hour walk from my house to the studio in Bloomsbury. I go the long way round to ensure maximum trees and minimum cars – with no headphones, so I can soak up the sounds and energy of the city. I meet with my fellow directors every day at midday, a habit we picked up during lockdown and which we enjoy even more now it's back in person. After a full day reviewing projects with the team, I walk back home for an hour of Pilates and then cook a nice meal to be enjoyed with my husband, Ben, and a good bottle of wine.
TW: What is your favourite culturally curious spot in London?
AL: It's not open yet (it's due to complete in 2024), but the V&A East Storehouse, designed by architects Diller Scofidio + Renfro, is going to offer an entirely new museum experience in London. The V&A is reimagining the storage of its collections. It will be a new immersive experience that takes visitors behind the scenes and will provide unprecedented access to one of the greatest collections in the world.
TW: You have been awarded the contract to design the new Philharmonic Concert Hall in Belgrade following a year-long competition process. Tell us about the significance of this project.
AL: It's incredibly significant. The Belgrade Philharmonic Concert Hall is the largest ever cultural investment in Serbia. You couldn't dream of a better site – the magnificent setting of Ušće Park, close to the Palace of Serbia and overlooking the confluence of the Danube and Sava rivers. It's a wonderful vantage point from which to project Serbia's progressive vision for the future. The concert hall will be an expression of a new harmony, between landscape, music and architecture – a place without limits – a place to bring together people from different cultures and music from different genres.
TW: Which design project are you most proud of?
AL: I find pride in all our projects, even those which were never built. Some of our best work is in competition entries we have lost, but if you see it as part of your repertoire than you can rescue success from defeat. Success comes not just from what you build, but from what you imagine.
"Success comes not just from what you build, but from what you imagine."