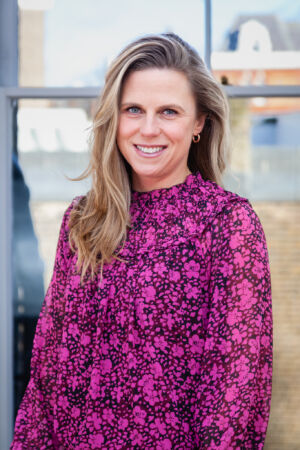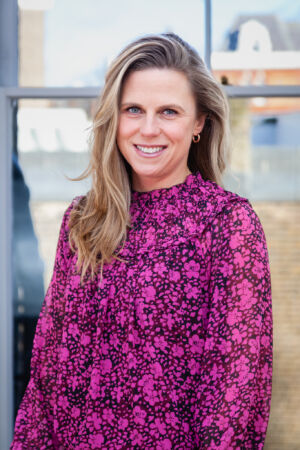 Interview Cromwell Place's Elizabeth Dellert
Interview
Elizabeth Dellert
08 August 2022
Interview
Elizabeth Dellert
08 August 2022
After being a long-time friend and supporter of the exhibition and working space Cromwell Place, Elizabeth Dellert became the membership and business director in January 2022. Working alongside the leadership team, she hopes to advance the Cromwell Place mission as an international arts space where galleries, collectors, dealers, curators and arts professionals can collaborate and flourish.

She brings a wealth of experience to the role, joining from the Affordable Art Fairs where she held the position of UK fair director, and building on 15 years of experience running a gallery in Mayfair. She was also influential in the launch of the art, antiques and design fair Masterpiece London, set up and ran her own art PR consultancy, and was the lead on Frieze Masters art fair.
THE WICK: Talk us through your typical Monday.
Elizabeth Dellert: I like to set the week up as I mean to go on, which means carving out 30 minutes at least to start the day with an uplifting energetic yoga flow. Then I take a Lime bike to Cromwell Place. I've recently discovered Lime bikes and they've been game-changing – so zippy, and my journey from St James's to South Kensington takes me past landmarks and green spaces that remind me how lucky I am to live in this vibrant and bustling city. Mondays are meeting days at Cromwell Place. I have a string of 1-2-1s and weekly strategy check-ins with my team.
TW: What excites you about Cromwell Place and mixing art fair ethics and hospitality?
ED: I've had a crush on this business model since I first learned about it in 2017. I was working at Frieze and asked for an intro to the founder as, with its unique, green and rounded offering, I recognised its potential as a practical solution to business, especially in a post-Brexit art world. Cromwell Place has elegant exhibition space, coworking, storage and all the infrastructure for galleries to operate without the commitment of bricks and mortar. Having cut my teeth with Masterpiece London, then Frieze Masters, then as fair director of the UK Affordable Art Fairs, I appreciate the value of community and amplified storytelling. Cromwell Place puts that into practice on a weekly basis, with an ever-changing cycle of exhibitions and content from our incredibly strong roster of honorary members.
TW: Do you plan to work with digital art, Web3 art and NFTs?
ED: As a company, we don't wade too much into curation but our membership spans a wide range of art businesses, each bringing their own strengths and specialities, which range from antiquities to Old Masters to contemporary, including more digital methods and practices. We also run our own programme of members' events, which includes talks, panels and professional development seminars. We're looking to weave in these new threads for education and discussion as we explore how they all sit within the ecosystem. Part of Cromwell Place's 'nowness' is its ability to respond to all aspects of the art market, from salerooms to blue-chip galleries and everything in between.
TW: You've been responsible for teams and large-scale execution in all your roles – which leader do you take inspiration from?
ED: I've worked with some hugely dynamic and powerful women throughout my career so I'm spoiled for choice. Louise Dixon, executive director of production at Frieze, is who I've most tried to emulate. Her meticulous eye for detail and hard-nosed negotiation is perfectly balanced with her sense of care, empathy and fun, engendering mutual respect and commitment within her team. She leads by doing, and she works bloody hard. In events the stress is high and the peaks of adulation few and far between, but when you see it finally come to fruition, especially in something as highly revered and ambitious as Frieze, it makes it all worthwhile.
"Cromwell Place is a crucible for creative collaboration."