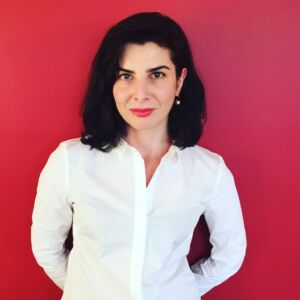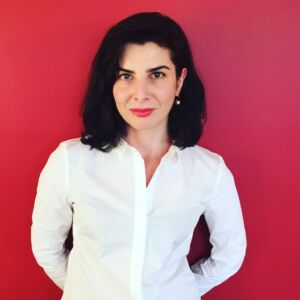 Interview Elena Zavelev, co-founder of the Crypto and Digital Art Fair (CADAF)
A collector of crypto and digital art and regular contributor to Forbes and the Observer, Elena Zavelev is an avid advocate of new media art. She is also dedicated to discovering emerging new media artists and creating new opportunities for them to show and sell their work through her roles as the founder and CEO of New Art Academy – the authority on ArtTech, blockchain and artificial intelligence – and CADAF, a digital art marketplace supported by real life and virtual art fairs and festivals. Since it launched in 2017, CADAF has gone from strength to strength, hosting events in Miami, Monaco, Paris and the metaverse, and the first-ever contemporary and digital art fair, in New York in 2019.

Zavelev shares her take on the last 12 months in the digital art world and what we can expect in the future, exclusively with The Wick.

THE WICK: How did you become involved in digital art?
Elena Zavelev: In my day-to-day work, I love seeing unconventional partnerships come together and start making sense. The traditional art market and blockchain technology are one of them. In 2017, I realised there was a gap in knowledge within the conventional art market community about technological innovations. I started New Art Academy to make education about art and innovative technology available and accessible to professionals around the world via conferences, panel discussions, and lectures on topics ranging from art and blockchain to artificial intelligence. The first big event that I hosted in the space was Basel ArtTech+Blockchain Connect, in partnership with Forbes, in 2018. That year was truly revolutionary for the art and blockchain field, with today's leaders in the space coming to the forefront. One of the fascinating people I met was Kevin Abosch, the renowned artist and photographer who just created his crypto artwork, called IAMA Coin, tokenising his own blood. I met with many other incredible artists, curators, collectors, and tech enthusiasts around that time, including the creators of CryptoPunks, the founders of DADA.nyc, Artnome, and many others. A few events later in 2019, the first Crypto and Digital Art Fair (CADAF) took place in NYC. It was launched when Andrea Steuer, the co-founder of CADAF, and I realised that there was a need for an art fair dedicated entirely to exhibiting diverse mediums in digital art in a physical location.
TW: What does your typical Monday look like?
EZ: My Mondays are pretty busy. Things slow down towards the end of the week, but somehow Monday is always the day when everything needs to happen urgently. I have recently enrolled in a continued education course with MIT (Massachusetts Institute of Technology), and Monday afternoon is the deadline for me to submit my homework. Now my Mondays are even busier.
TW: Who is your Monday Muse in the metaverse?
EZ: Fanny Lakoubay is my Monday Muse in the metaverse as she releases her The Week in Crypto newsletter every Friday, and Monday is a perfect day to catch up on the news.
TW: You've studied at Christie's Education as well as NYU. Do you think the metaverse will change the way Gen Z learn about culture and how they attain professional qualifications?
EZ: In today's Web3 space, the community generates the most comprehensive education. People learn from one another via open conversations on Twitter and Discord, and the speed at which they study is quite incredible. New generations require new ways to study and work – I am confident that metaverse is changing the traditional models for this.
"New generations require new ways to study and work – I am confident that metaverse is changing the traditional models for this."