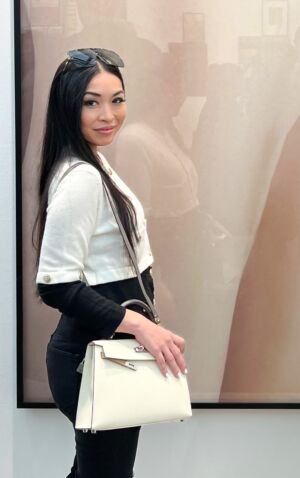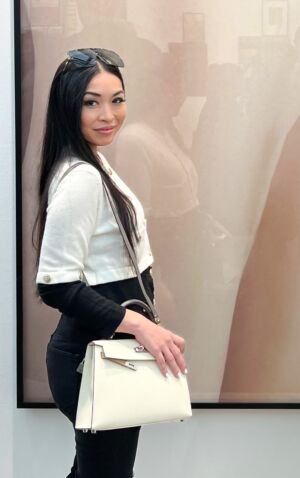 Interview Art Entrepreneur, Collector and Philanthropist Shanyan Koder
Ahead of the inaugural edition of ART SG, Southeast Asia's largest-ever art fair and Asia Pacific's biggest art fair launch in a decade, art world entrepreneur Shanyan Koder shares her thoughts on the global art market and the Chinese masters that have made it into her family collection.

After studying law at Cambridge University, Koder worked at Goldman Sachs before leaving the financial sector to join Sotheby's London, and following her family into collecting. Over the past two decades, she has collected and placed works by Claude Monet, Edgar Degas, Pablo Picasso, Jean Michel Basquiat, Damien Hirst, Zeng Fanzhi and Takashi Murakami.

A respected philanthropist and member of the international art world, she has also served as a council member of the Serpentine Galleries, a member of the women-only Artemis Council of the New Museum, New York, and is a founder of HUA, a digital platform and art advisory championing the best in contemporary Chinese art. In September 2021, she also co-founded the app Mentor360, which provides content by leading psychologists and healthcare professionals to help improve mental fitness and coping methods.

THE WICK: Who is your ultimate Monday Muse?
Shanyan Koder: Patti Wong, who until earlier this month was the chairwoman of Asia at Sotheby's. We are both from Hong Kong and have been family friends for many years. I worked for Patti when I first started my career in the art world, at Sotheby's, and have worked with her across Hong Kong, London and New York. She is my ultimate mentor. I admire the way she works in the art world. I admire her as a loyal wife and as a dedicated mother. As an art world entrepreneur, a wife, and a mother of five daughters myself, I have a lot to learn from her.
TW: With your father being an avid collector and a concert pianist, you were born into the art world. What inspiration did you draw from him?
SK: My upbringing had everything to do with my love for fine art. My family fostered it and instilled my passion in fine art. I grew up breathing art. Our life revolved around a combination of fine art, ballet, opera and classical music. While my father is predominantly known as a successful global entrepreneur and businessman, he studied music as an undergraduate and is also a professional concert pianist. So, we have always shared a passion in the arts. Even today, we speak almost daily about something that has struck us as interesting in the arts, be it fine art, or the performing arts, theatre, opera, dance, or music.
TW: What made you decide to leave Goldman Sachs and finance to pursue a career in the art world?
SK: Having grown up in a family of collectors, I suppose it was only natural for me to want to pursue a career in the art world. I took a few stepping stones along the way before finally arriving into the business of art. I graduated with a law degree from Cambridge University, and had the pleasure of working at both Goldman Sachs and Sotheby's, spending time across New York, London and Hong Kong. While completely different, both of these institutions provided fascinating and invaluable experiences for me. I learnt much about the finance and business worlds at Goldman Sachs, it was fast-paced, intense and exciting. After several years, as I took a more prominent role in representing my family's art collection, I decided to pursue my passion in fine art. I joined Sotheby's on New Bond Street in Mayfair, London and stepped into the art world. Sotheby's was an incredible experience as it allowed me to fully immerse myself in the exclusive world of auction houses. At the time, apart from my boss, Patti Wong, I was the only Chinese-speaking employee in the company. So, I had the pleasure of bidding for every telephone bidder from Asia who required translation, be it for a Mouton-Rothschild wine collection, to a Ron Arad design table, to paintings by Monet, Miró, Picasso, Warhol or Lichtenstein. I have very fond memories of all these experiences, all of which helped lay the foundation for my career in the business of art. Ultimately, I set up my own private art advisory business, Shanyan Koder Fine Art. These experiences were also instrumental in the setup of my Chinese contemporary art business HUA, a platform celebrating my Chinese heritage and my passion for contemporary art.
TW: What are your top three tips on how to start a collection?
SK: I will share three pieces of advice I learned from the three most important figures in my art-collecting life: my father always said to me, 'Don't get carried away chasing a work of art'. My husband always said to buy what you love. And my art teacher always said, 'Trust your instincts'.
"My upbringing had everything to do with my love for fine art. My family fostered it and instilled my passion in fine art. I grew up breathing art."