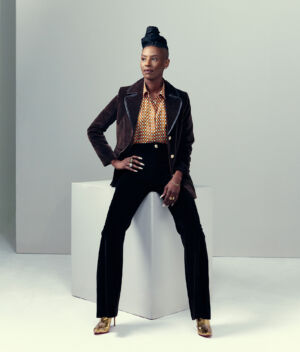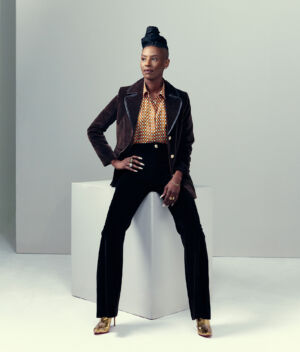 Interview Lisou's Rene Macdonald
A former stylist, avid vintage collector and self-confessed "bold dresser", we can think of nobody better to head up feelgood fashion brand Lisou than Rene Macdonald. The head designer, who is proud to be both Tanzanian and a Londoner, has a unique way of combining unexpected colours and creating exclusive hand-drawn vibrant prints to make each of her pieces completely unique. It's also helped Lisou gain a cult following for its beautiful silk pieces in the short time since it launched in 2018.

As this week's Monday Muse, Macdonald shares how Lisou and its collections hope to be a force for good.

THE WICK: Where did the name Lisou come from?
Rene Macdonald: It's my childhood nickname, given to me by my mother. It doesn't mean anything but we later discovered it's actually a French name.
TW: How does your African heritage influence your designs?
RM: All my collections are filled with colour and print, which is a direct influence from my heritage. Anyone who's been to Africa knows that our streets are extremely colourful. We love to clash prints and colours and there aren't any rules when it comes to what we put together. African fashion is about joy and celebration.
TW: How does colour theory affect women and productivity?
RM: It's proven by psychologists that colour really does lift your mood. For instance, wearing black on a Monday begins your week in a very different way to wearing colour. It affects how others respond to you, so I always recommend wearing more muted or dark colours later in the week. Mondays are hard enough, why not approach them with colour and optimism?
TW: Female empowerment is a large part of Lisou. How do you think clothes can have a positive influence?
RM: Clothes speak for you. When you enter a room, it's the first thing people notice about you. I think if you feel confident and you present yourself in the best possible light, you have more chance of achieving your aims. So be confident, feel like your best self and everything else will fall in to place. For so long, women have been encouraged to shrink themselves. An assertive woman is a diva, which is so negative. Why can't assertiveness be seen in a positive way? If your clothes can do that, it's a no brainer.
"The Africa Fashion exhibition at the V&A was extraordinary, not to mention a historic moment that I didn't ever think I would see."