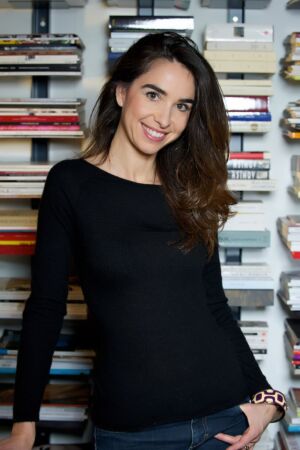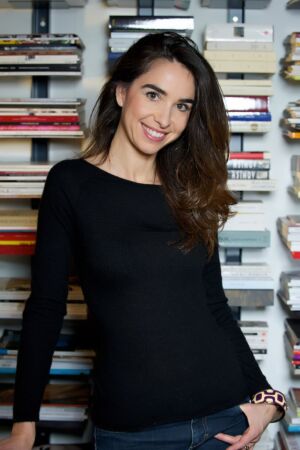 Interview Philanthropist Marie-Laure de Clermont-Tonnerre
Interview
Marie-Laure de Clermont-Tonnerre
11 July 2022
Interview
Marie-Laure de Clermont-Tonnerre
11 July 2022
For more than a decade Marie-Laure de Clermont-Tonnerre and her husband, Jean-François, have been helping to make education accessible to young people from disadvantaged backgrounds. As well as enabling new opportunities in education and culture through their own Foundation, Marie-Laure has increased her involvement in a number of artistic institutions – she was invited to join the private circle Vivre en Couleurs, launched by the Fondation Cartier pour l'Art Contemporain, as well as the international committee of the Musée d'Art Moderne de la Ville de Paris, and the commissioning committee of the Hayward Gallery in London.

In 2015, she also founded Spirit Now London, a nonprofit association whose funds are distributed to cultural institutions to support emerging artists and exhibitions in France or the UK. This private community of collectors, friends and patrons connects members with exceptional figures from the world of art, design, culture and science.

THE WICK: Talk us through your typical Monday.
Marie-Laure de Clermont-Tonnerre: On Monday morning, I get up with all the energy in the world and also a little apprehensive about the weight of the coming week. Like many women, you have to juggle demanding work, organising the schedules of children or teenagers and organising family life. I usually fast, having just tea, and then I start with an hour of Pilates. Then, all the appointments are back to back, from the point with my assistant for Spirit Now London or the Foundation, to lunches with gallerists or cultural institutions in London to prepare the programme I curated for my community of collectors. I often take taxis to have time to phone or send my emails.

It's a crucial day with little time for reading or leisure but, as my husband always reminds me, you have to find a moment every day to do something, even just 10 minutes to really have fun. It can be discovering a new artist or ceramist or a beautiful piece of design because I am finishing my house in Ramatuelle, in the south of France, and I am always looking for rare gems. I also love spotting young artists not yet known but who will one day be able to take off. Monday is therefore divided between action and reflection and research at the end of the day.

In the evening I have dinner with my children and they tell me about their day at the French school in London – my husband and I are attached to French culture that we want to pass on to them. Through their stories I learn so much about the new trends in our society and the concerns of young people. It's my favourite time of the day when everything shuts down and I'm home. I try to avoid bringing my computer or my phone with me: this is my new decision for this year.
TW: You founded the ML and JF de Clermont-Tonnerre Foundation in 2009, which endows schools and universities all over the world, funding different programmes and scholarships and also supports the chairs of cognitive psychology and biodiversity and ecosystem of the Collège de France. What are your goals for the Foundation?
MCT: Our Foundation aims to facilitate access to education, particularly for young people from disadvantaged backgrounds, as well as stimulate creation to be disseminated to as many people as possible. That's the Foundation's purpose: to help them pursue their dreams. Education yields independence and autonomy: it makes everything possible. My husband and I support around 15 projects, all operating in innovative fields, be they of an artistic, environmental or scientific nature. Supporting research and the social impact it leads to is also one of the pillars of our commitment.

TW: Spirit Now London largely relies on in-person events. In a post-Covid world with less human connection, what is your advice to members' clubs looking to build and develop communities?
MCT: First of all, Spirit Now London is an international community of passionate patrons, collectors and friends in the cultural world, with a clear identity and a strong philanthropic mission. It is a nonprofit organisation with all funds donated to cultural institutions and the support of young artists. We are also aiming to develop the Spirit of Giving around new projects this year. Over the last years, we have supported Hayward Gallery, Palais de Tokyo, Musée d'Art Moderne de la Ville de Paris, the Barbican, the Chisenhale to quote some. We also aim to promote and support the young artists and designers of tomorrow. Our community is precious to us and we are sharing unique and stimulating moments together around the creations.

The network is essential, as much as living together our shared passion for art and culture. Therefore, the human factor is the basic ingredient. We care about our members, and we are very proud of the potential enshrined within our community, which is very active. We are all friends, or friends of friends, that we have known for up to some decades. Our members are not just collectors, and it is not all about mere events they attend. We encourage them to engage with the artists and personalities that we invite to share their exhibitions, inspiration and creativity with us. We select projects and institutions that we find interesting, as behind every one of them, there are always personalities we want to follow. The second crucial element is quality, which acts as a "bonding agent". It is the quality of the exclusive events we select, as well as the outstanding and varied profiles of our members. We are always committed to supporting each of them in their initiatives, creativity and projects.

TW: You're an avid supporter of the London art scene. Post-Brexit, how do you think London will be able to maintain its status as a leading art capital?

MCT: Never had cultural institutions needed more private groups or philanthropic associations to sustain them. Brexit has caused relevant changes. Even though London remains an influential capital, the new policies have created room for growth in other European centres. For instance, many interesting projects are taking place in Paris, which is still an unmissable cultural hub. On the other hand, I am inclined to think that Brexit, the pandemic and the current war in Ukraine have created a new "socio-cultural" layout where local talents are more valued. For instance, Ralph Rugoff at Hayward Gallery curated the exhibition Mixing It Up, featuring creations of artists based in the UK. Due to Covid and Brexit, he could not have artworks delivered from abroad; logistics are still highly complicated due to the new border regulations. Lastly, another learned lesson is the importance of the internet and virtual platforms, which help us better connect flexibly, with no need to travel. Ecology and sustainability are subjects that matter to me; by leveraging them we could strongly reduce the carbon footprint, as well as keep the global art community even closer.

"Education yields independence and autonomy: it makes everything possible."
Marie-Laure de Clemont-Tonnerre