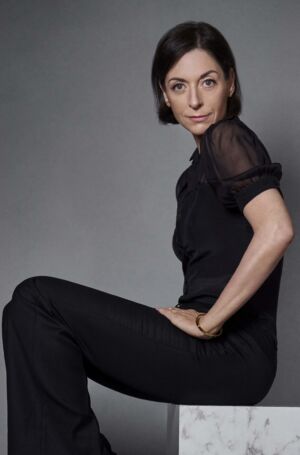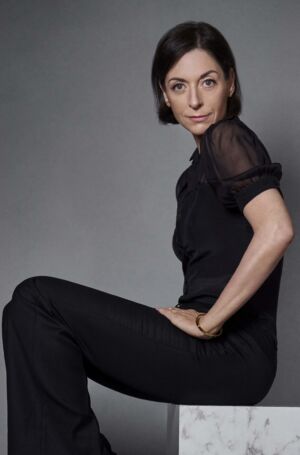 Interview Photographer and Writer Mary McCartney
Following in her mother's footsteps, Mary McCartney began a career as a photographer in 1992. Focusing on portraiture and fashion, she quickly became known for capturing rare, unguarded moments and the vulnerability and personalities of her subjects. Her poignant portraits and candid reportage have earned her commissions for Harper's Bazaar and British Vogue and international brand campaigns for Adidas, Mandarin Oriental and her sister Stella McCartney's namesake fashion line. Her work has also been exhibited at the National Portrait Gallery, Victoria and Albert Museum, Natural History Museum, the Royal Opera House and Michael Hoppen Gallery. In 2015, she was chosen to take the official photograph of Queen Elizabeth II, too.

Her talents and tastes don't end there. When she's not creating photography books, renowned vegetarian and vegan food writer McCartney shares her flair for meat-free cooking through her cookbooks and Emmy-nominated cooking show, 'Mary McCartney Serves It Up'. Its latest and third series on Discovery+ and Amazon Prime is available now.

THE WICK: Who is your ultimate Monday muse?
Mary McCartney: That would have to be my beautifully natural and artistic mother, Linda. I lost her a long time ago, but each day I can visualise her vibrant smile and remember our inspiring conversations. She gave me advice when I became a photographer and my first camera to set me on my journey.
TW: What form does your typical Monday take?
MM: To kick start my Monday requires a walk in the park with my dog. London has some of the most incredible parks in the world. I just wander, taking in the nature that always makes me feel better.
TW: Where do you find your inspiration?
MM: I find inspiration from observing. I love captured moments, and the people around me. It can be something simple and unexpected that creates an emotional feeling within me in some way.
TW: You grew up in a creative household, how do you think it informs your practice?
MM: We would spend a lot of time in Scotland in quite a remote area. That gave me a lot of time to wander in nature and create my own entertainment with my surroundings and imagination. I remain curious of the world around me.
"Now that we all have phones and can message images instantly, it's interesting to see how much more we communicate visually."