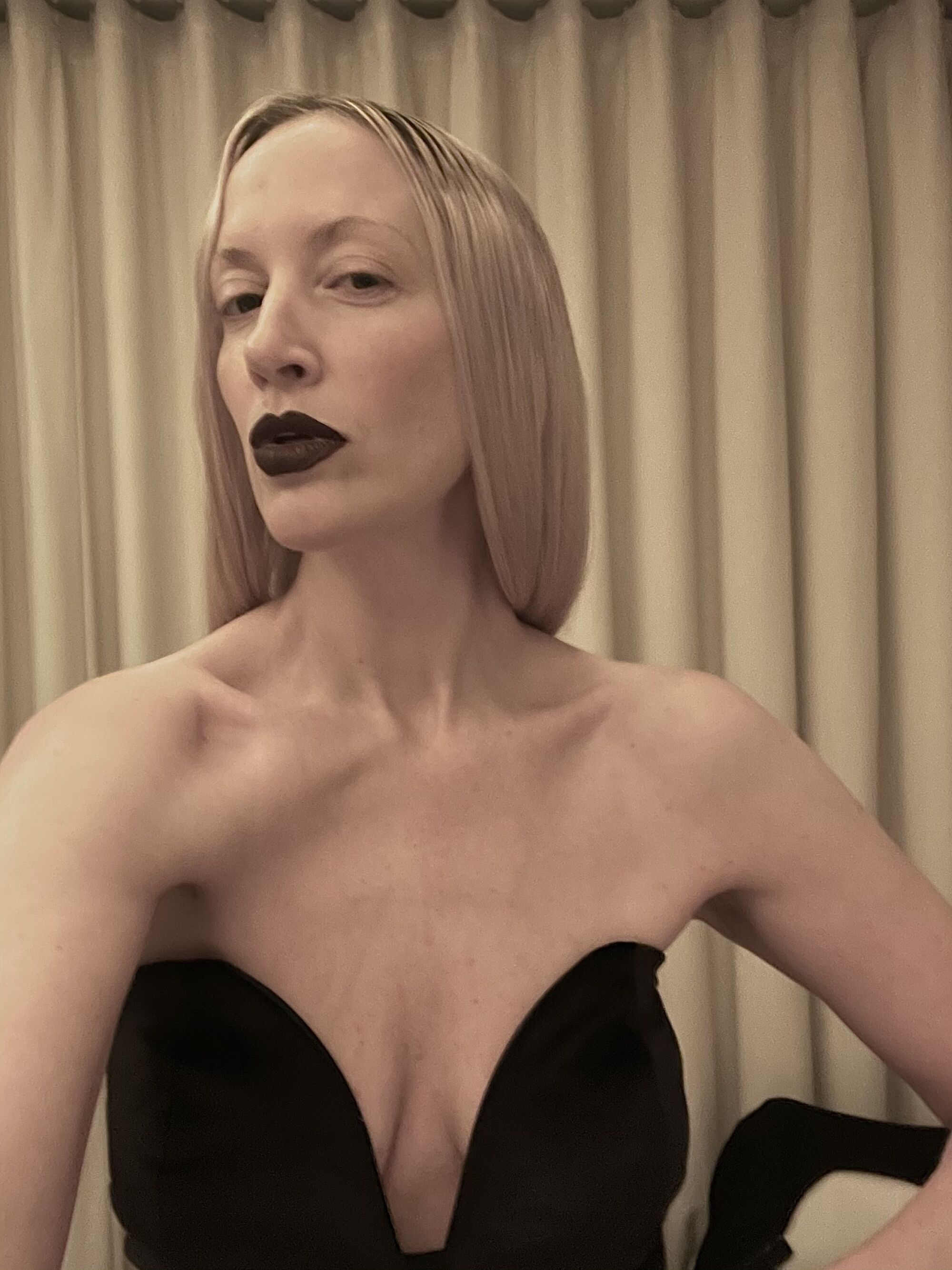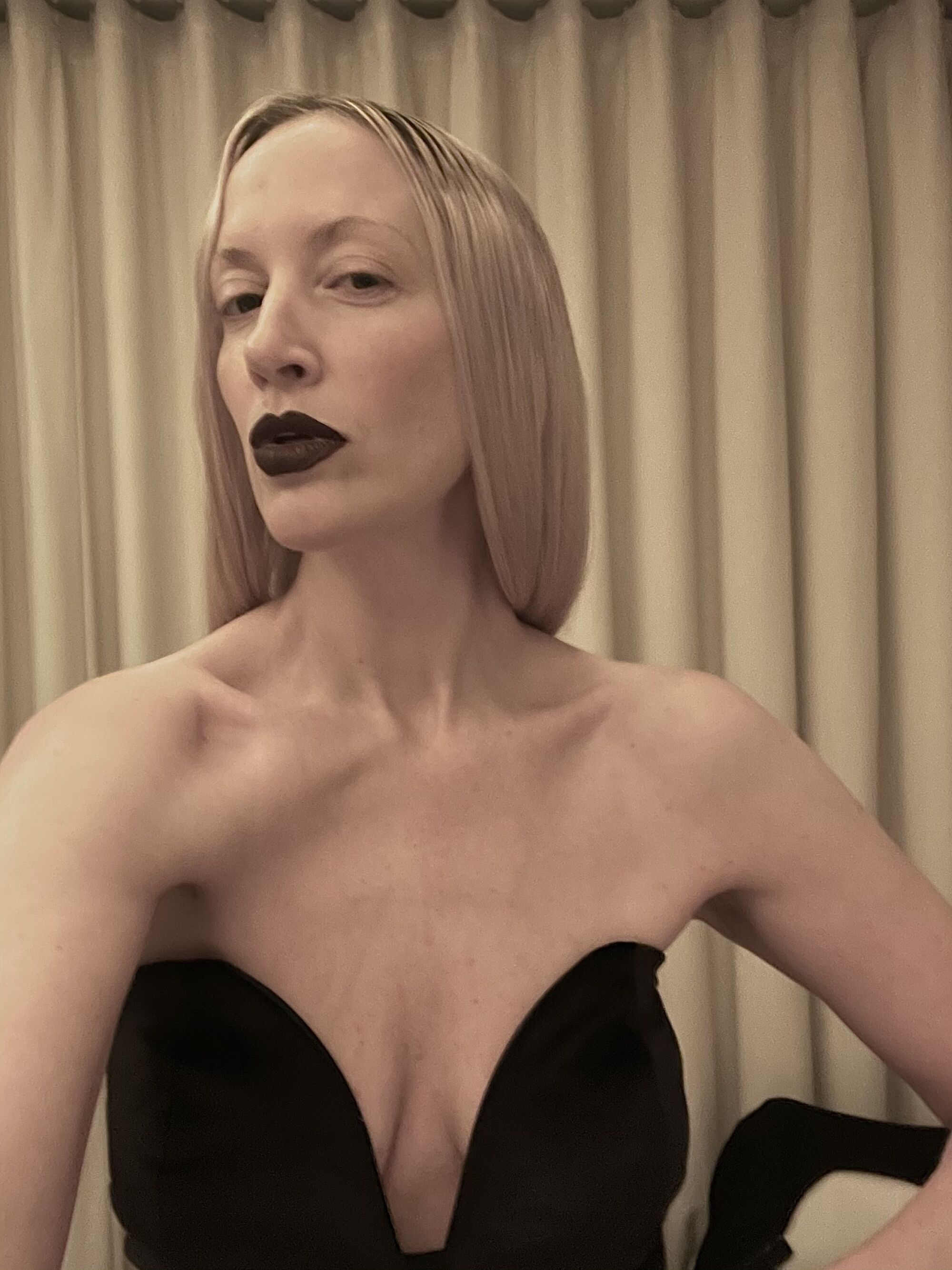 Interview The Institute of Digital Fashion's Leanne Elliott Young
Interview
Leanne Elliot Young
13 June 2022
Interview
Leanne Elliot Young
13 June 2022
London Tech Week is here. The UK's tech flagship event returns this week, running from June 13-17, to unite inspirational startup founders, corporate leaders and tech's rising stars to discuss the power of technology. When we think of inspirational founders, Leanne Elliott Young is one of the first names that comes to mind. She co-founded the Institute of Digital Fashion (IoDF) with Catty in 2020 to take digital to new realms and encourage a more inclusive and sustainable fashion industry.

The duo first connected over their final project at Chelsea College of Arts – instead of a traditional physical display, Catty presented luxury garments on a virtual body in a realistic form that was missing from the industry at the time. They launched IoDF when people were spending more time at home and fashion had shifted online. For them, digital isn't just a pandemic fix though, it's the backbone of their thinking. They want to create IRL x URL solutions and reframe how technology is used from creation to consumer.
THE WICK: Talk us through your typical Monday.
Leanne Elliott Young: I'm up at 5am to play with baby EW. I have kisses with my partner, making sure the live-work scenario doesn't affect the love balance. We are three days remote and three days in offices at The Mills Fabrica innovation hub. Our employees prefer this – it allows for freedom with working hours, and feels super progressive and responsible post-Covid. My partner and EW cycle off after a messy breakfast. I'm an openly admitting work-obsessive, namely due to the fact the arena we are working within is so new there's a specific responsibility we hold as innovators and founders. It means you're tasked with building things the right way.

I'm a researcher at heart. I spend time listening to podcasts, reading Vogue Business, New Scientist, The Economist, Financial Times, Twitter and LinkedIn, seeing what's happened the night before during my six hours of sleep.

I have a drip-filter coffee (like my Dutch father-in-law likes it) and juice (homemade organic), do a couple of stretches or if I'm lucky, a Pilates reformer class.

We have our team call at 9am with the core team, co-founders, production, business development and marketing, before the wider team join. Then it's heads down, a full throttle deep dive – we don't stop until lunch. At the moment, we have a juggling act with multiple clients, strategies, testing tech, pitches, production and events.
TW: The Institute of Digital Fashion (IoDF) is described as an emblem for change. As co-founder and CEO, why did you set this up?
LEY: We set up IoDF to rewrite some of fashion's hierarchal structures, the pain points.

Catty and I had mutual frustrations with the industry; the patriarchal structures in tech, the lack of diversity, the failures in innovation, the insipid activations in the fashion-tech space, fashion week's inaccessibility, the questionable sustainable practices and how there is a need to demystify digital craft.

We are currently writing the vocabulary for fashion within the metaverse with some of the world's biggest brands and institutes as well as supporting philanthropically emerging talent through a third of all our projects. Our IRL x URL academy teaches Web3 3D and tools to step into the metaverse. We rub those for those who can't step into the elitist traditional fashion spaces.
TW: Who is making waves in the digital fashion space that you think we should know about?
LEY: Watch this space. Our talent board is coming in two months.
TW: What's possible in the metaverse that's not possible in the physical space?
LEY: There's no gravity in our world, so your imagination is the only thing holding you back. We build shows that are unfathomable, and shows you can watch from your hands and in homes, without having to fly around the world to see them.
"We birthed the Institute of Digital Fashion to use technology as a democratic tool for change."