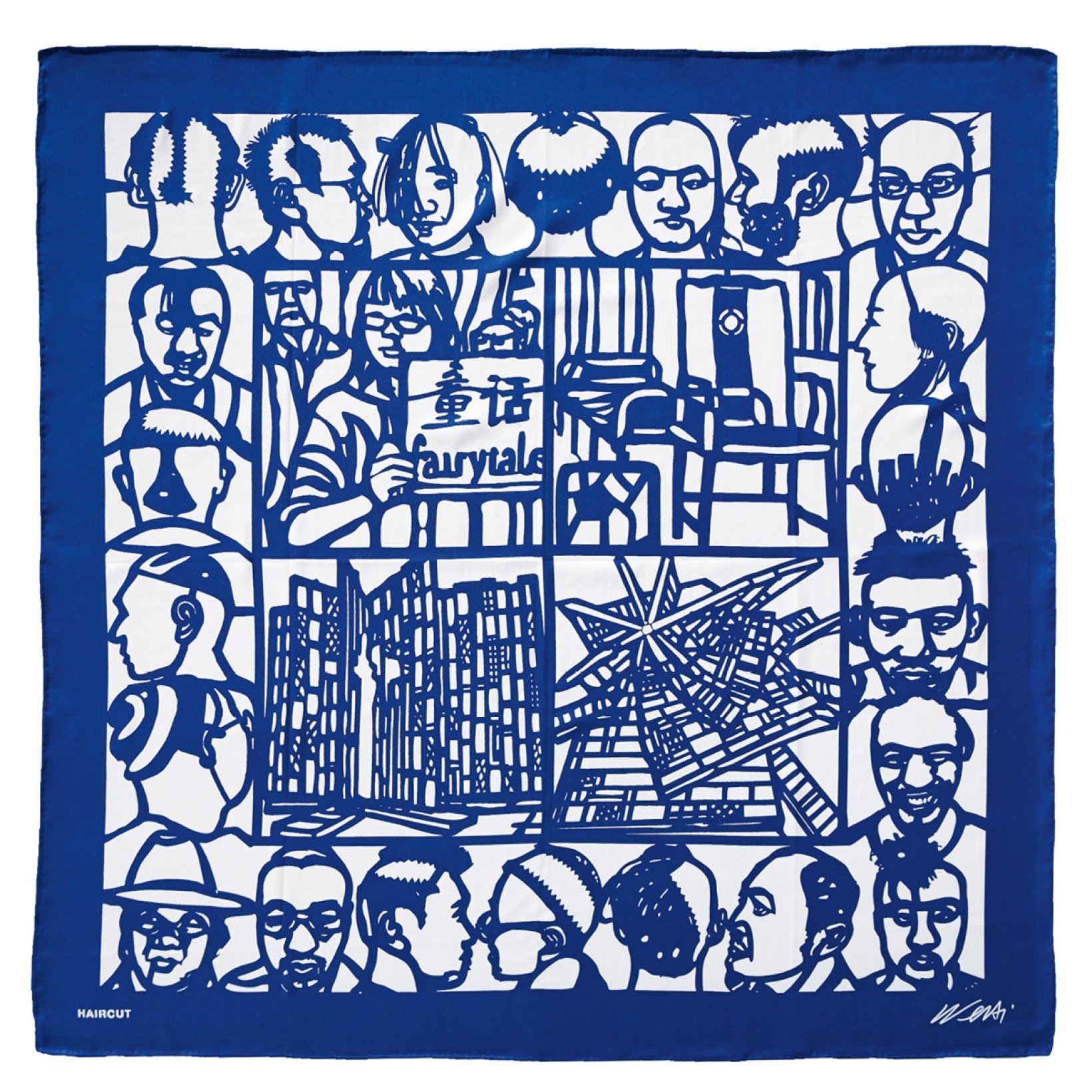 Objects Ai Weiwei. The Silk Scarf 'Haircut'
Inspired by his Papercut Portfolio from 2019, this handwoven and hand-silkscreened scarf references Ai Weiwei's involvement in documenta XII in Kassel in 2007, when he invited 1001 Chinese compatriots to travel to the German city and participate in one of his artworks. He designed their clothes, suitcases — and as depicted here — also cut their hair.

Created exclusively for Taschen, Ai's wearable art range also includes the black and white Citizens' Investigation scarf and a range of laser cut bags adorned with motifs from his Papercut Portfolio. Ai's limited-edition clothbound artwork pays tribute to the traditional Chinese art of papercutting, whereby coloured, intricately cut papers are used as a storytelling medium. At £35,000, though, it's a hefty investment. So, look to Ai's silky scarf instead. With a price tag of just £250, it's a bargain.