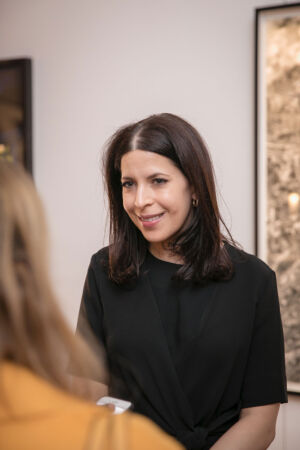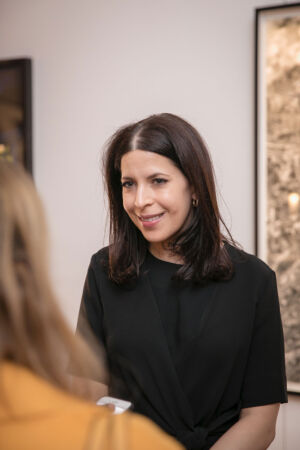 Interview Sotheby's director Brandei Estes
Even though the first photograph was ever taken was less than 200 years ago, photography has risen to the centre of the art world and inspired major international fairs including Photo London as well as countless auctions. Leading the way hosting the latter is Sotheby's, the first international auction house to offer regular sales of photographs, and Brandei Estes, head of its photography department.

Estes first became interested in photography while working at David Gill Gallery after graduating from University College London. During her seven years at Sotheby's, she has been part of an international team responsible for dozens of world records, introducing new categories of work to the public's eye and defining many of the market criteria against which photographs and collections are judged.
THE WICK: Who is your ultimate Monday Muse?
Brandei Estes: As I'm a big fan of all the incredible and radical women working in art in the 1970s, it is hard to pick an ultimate Monday Muse. However, I would say Portuguese multi-disciplinary artist Helena Almeida because of the extraordinary way she brought photography, painting, drawing and performance all together to express and explore themes of the self, and to challenge conventional thought of feminine behaviour.
TW: If money was no object, what one photograph or artwork would you buy?
BE: Another excellent and very tough question. I would say the Brancacci Chapel in Florence. I'll never forget seeing all those incredible frescoes by Masolino, Masaccio and Filippo Lippi for the first time when I was 17. That feeling of awe I had and realisation of the intrinsic power of art was a real lightning bolt moment for me.
TW: What has been your biggest career high and what are you looking forward to this year?
BE: There are so many to choose from but the one mega high that sticks out the most was during the Venice Biennale in 2013. Jan Dibbets walked me through the reconstruction of the 1969 exhibition Live in Your Head: When Attitudes Become Form at the Fondazione Prada, which he participated in and told me all his memories of that show, the works, the artists, and what was going on in art and the world at that time – it was definitely a pinch-me moment!

This year, we are looking forward to more photographs auctions selling exhibitions, but in particular, celebrating our 50th anniversary of holding the first photographs auction in the world. Look out for many markers of this throughout the year but the apex of this celebration will be a joint auction with our New York department, selling 50 works by master photographers across both locations, which will showcase their important contribution to the history of collecting photographs.
TW: What's your favourite culturally curious spot?
BE: Palazzo Fortuny in Venice, which never disappoints and continually inspires dialogues between different media and eras in art and design.
"We are looking forward to more photographs auctions… in particular celebrating our 50th anniversary of holding the first photographs auction in the world."