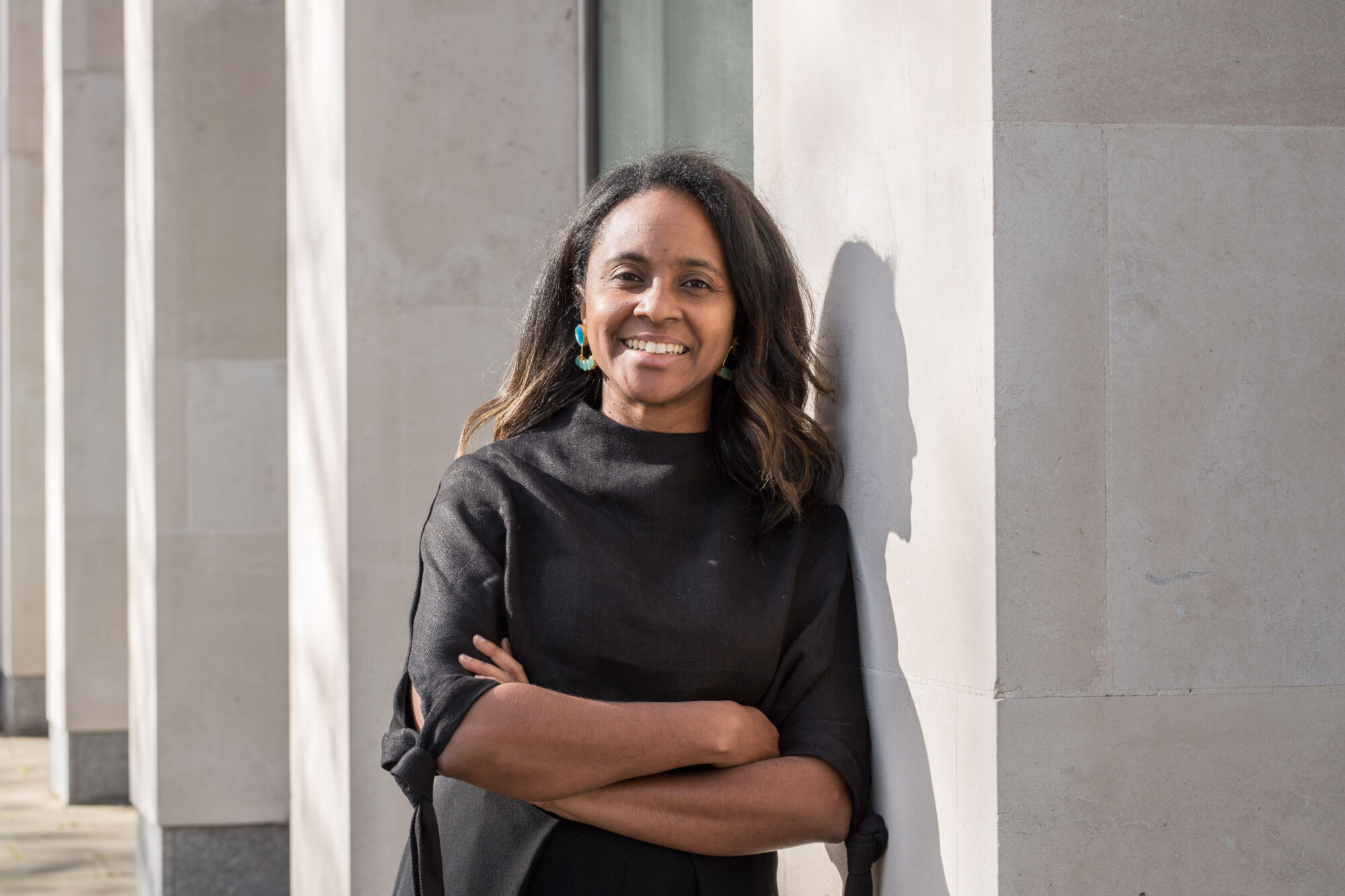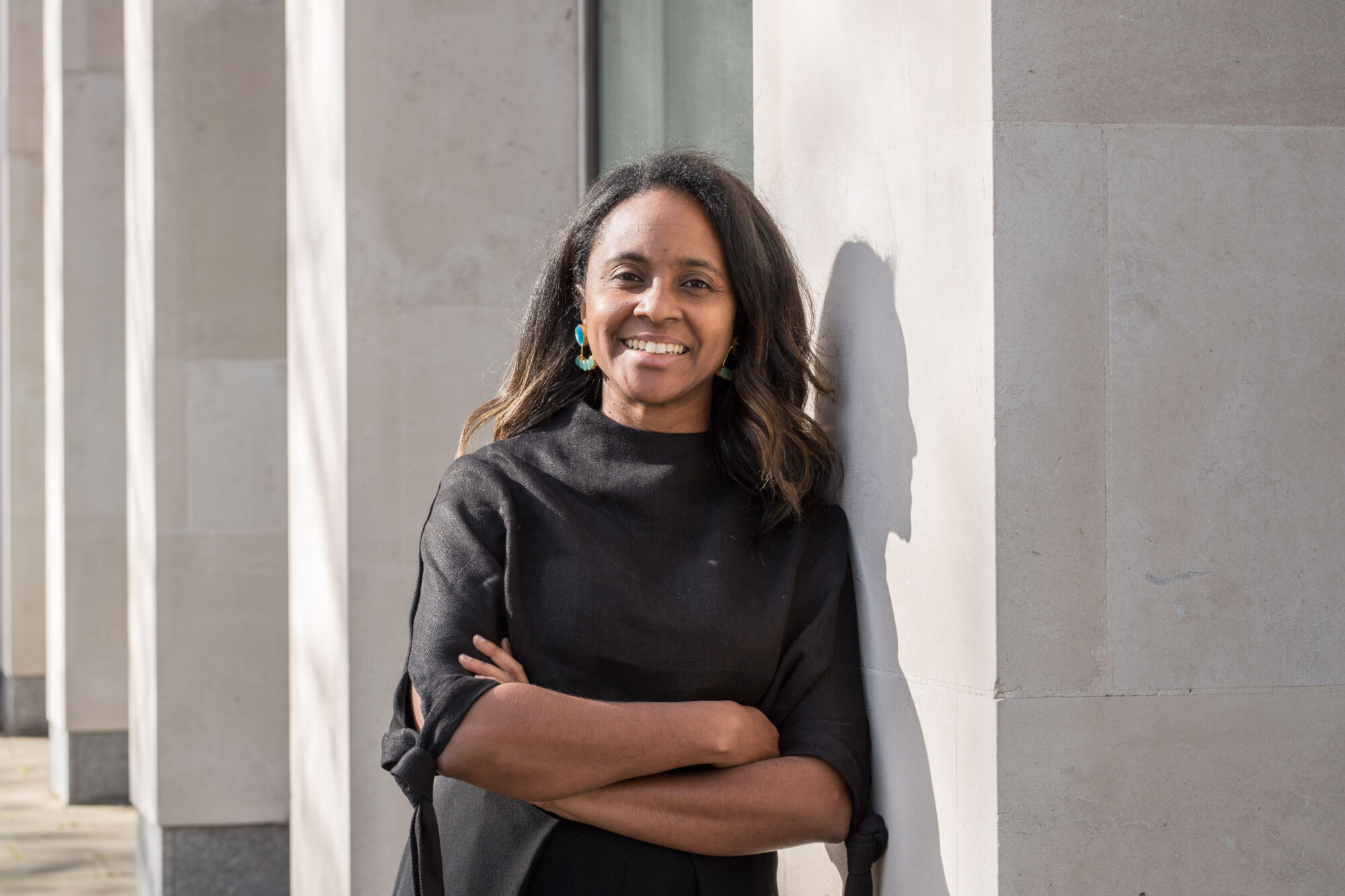 Interview Chisenhale Gallery's Dr. Zoé Whitley
Photography
James Gifford-Mead
20 February 2022
Photography
James Gifford-Mead
20 February 2022
In just a few short years, Dr. Zoé Whitley has become one of the UK's most prominent curators, facilitating important conversations about diversity in the art world.

After starting out as an intern in the costume and textiles department at LACMA (Los Angeles County Museum of Art), she held curatorial positions at Tate Modern, the V&A and Hayward Gallery, before being appointed as director of Chisenhale Gallery in 2020.

Tate Modern's 2017 exhibition, Soul of a Nation: Art in the Age of Black Power exhibition, which Whitley co-curated with Mark Godfrey and featured more than 150 works by over 60 artists, many on display in the UK for the first time, has been described as one of the defining shows of the 2010s.

As Whitley approaches her second work anniversary at Chisenhale Gallery, a leading non-profit space founded by artists, she continues to commission and exhibit works by emerging British and international artists. In March, Chisenhale Gallery will present say cheeeeese, a new commission by artist Rachel Jones and her first solo exhibition in an institution.

Whitley also serves on the 2020-22 Arts Council Collection committee, the boards of Creative Access and Decolonising Arts Institute, University of the Arts London and was one of the judges for the Turner Prize 2021.
THE WICK: Talk us through a typical Monday.
Zoé Whitley: My alarm goes off at 6.45am. I'm usually the first one up in my house – if you don't count our dog, Missy Elliott, who always provides a cheerful, waggy-tailed good morning. My day starts with a milky coffee while packing my daughter's lunch. Missy and I do the morning school run while my husband takes care of after-school. Mondays tend to be meeting-heavy, whether virtual or IRL. The work day commences with emails, phone calls and our weekly team meeting, celebrating large and small victories from the previous week and collectively discussing priorities for the week ahead.
TW: Who is your Monday Muse?
ZW: Eva Langret [director of Frieze London]. We started out together as young curators, new to London and attending one another's early curated events and shows. We met at an evening lecture at Goldsmiths more than 15 years ago.
TW: What can your passion for art be traced back to?
ZW: My grandmother's appreciation of beautiful things and her skilful ability to hand-make just about anything.
TW: What are you most proud of accomplishing at Chisenhale Gallery so far, and what are your ambitions for the year ahead?
ZW: I'm really proud of having honoured commitments to every single artist in our programme, despite the major uncertainty and instability of the last two years. The consistently good feeling each artist has about Chisenhale is a testament to the hard work and dedication of the entire team. 'Working together' has meant so many different things during the pandemic – rarely actually together, so I'm super eager for simple, enjoyable things like shared team lunches and establishing different efforts for our work to resonate beyond the gallery. This is why I've launched a partnership between Chisenhale and art book publishers Hurtwood, so that our ambitious commissions can be accompanied by stunning artists' books, extending the reach of our exhibitions and allowing us to collaborate in new ways with talented writers, poets and thinkers. Our first book with Rachel Jones launches in May.
"The consistently good feeling each artist has about Chisenhale is a testament to the hard work and dedication of the entire team."