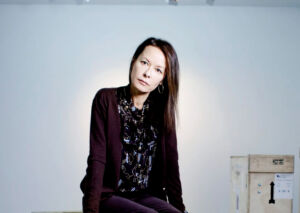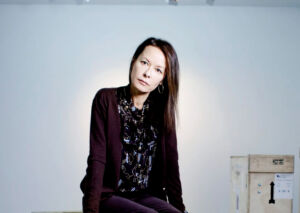 Interview Leading Gallerist Almine Rech
French art dealer Almine Rech, daughter of the fashion designer Georges Rech, is the founder and director of the eponymous contemporary art gallery, which has locations in Paris, London, Brussels, New York and Shanghai. Founded in Paris in 1997 with an interest in minimalism and conceptual art, Almine Rech gallery has long-standing relationships with major artists such as James Turrell and John McCracken.

In just two decades, thanks to Rech's commitment to supporting and investing in a new generation of artists as well as established names, the gallery is a significant presence at major art fairs and has an impressive and diverse artist roster including the likes of Jeff Koons and Franz West. In the absence of fairs during the pandemic, Almine Rech opened a 900-square-foot pop-up space in Aspen too, which welcomed solo shows by Nathaniel Mary Quinn, Genesis Tramaine and Wes Lang.

Since 2002, Rech has also co-chaired the Madrid-based Fundación Almine Y Bernard Ruiz-Picasso Para El Arte (FABA), which holds a collection of works by Pablo Picasso, with her husband and grandson of the painter, Bernard Ruiz-Picasso. She shares the museums and culturally curious spots that inspire her as this week's Monday Muse.
THE WICK: Talk us through a typical Monday.
Almine Rech: I wake up at 8:30-9am on Mondays. I do some exercise every morning at home and on Mondays I have a little more time as some galleries are closed, so it lasts 30 minutes. I always check WhatsApp and emails. If I'm in New York or LA, I usually have a studio visit. As I'm not there often, it's an occasion to see the artists I work with. If I'm in Paris and have no appointments, I work until noon and then do some shopping. I love to go to the shops and not online. It's really relaxing for me, and fun. I like fashion a lot.
TW: What inspired you to open your gallery? What gap in the art market did you want to fill?
AR: I always wanted to be working in art. I never considered another possibility for me. I didn't really see a gap, but I believe each generation has great artists. All working artists are important to create the global energy of contemporary creation, even if very few remain in art history. I wanted to contribute to that need. I never focus on a generation or movement, I want to work with artists I feel have an engagement and a potential, and some I already know that are advanced or established in their career. I personally don't feel comfortable with the idea of a generational gallery programme, but I totally understand some gallerists like to work that way.
TW: How do you find new and emerging artists?
AR: I usually hear about a younger artist through other artists and often through curators and sometimes collectors too. I always need to meet the artists, of course. This is central to me as besides the visual aspect and meaning of the work, our chemistry ultimately decides.
TW: You've opened galleries in locations around the world. How does the location influence the way you curate or find artists?
AR: I'm not influenced by geography. I ask the artist to work with me if they can show in the different spaces I have.
"During the pandemic, I felt it was the gallery that had to go towards the collectors."