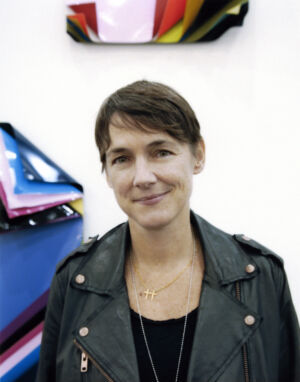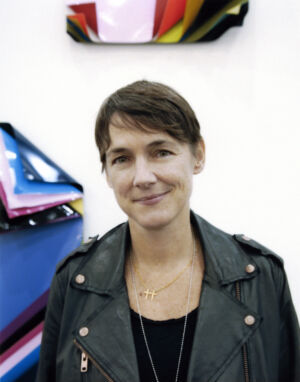 Interview London gallerist Sadie Coles
Once described as 'one of the most powerful people in the art world' by The Guardian, Sadie Coles has contributed to the development of contemporary art in the UK for more than two decades. After working for art dealer Anthony d'Offay for six years and managing Jeff Koons's studio in New York, Coles decided to open her own gallery in London in 1997.

Sadie Coles HQ now has three locations across the city, including a sprawling space on Kingly Street. It also represents more than 50 established and emerging provocative artists including Helen Marten, Alvaro Barrington and British artist Sarah Lucas, who first encouraged Coles to go it alone so she could represent her. As this week's Monday Muse, Coles shares what she looks for in emerging artists and her favourite festive spots.
THE WICK: Talk us through a typical Monday.
Sadie Coles: Monday is a quieter day for galleries since we all work Saturdays. We would usually be doing non-public things, catching up a bit, perhaps seeing museum exhibitions or studio visits.
TW: You opened your eponymous gallery in 1997. What inspired you to launch your own space?
SC: The artists inspired me, encouraged me, to open. I was nervous and not certain that I would be able to do the business side of it. But it was the most exciting time in London, the potency of potential and the energy of the arts community was intoxicating and so much fun.
TW: You're a huge supporter of artists and other art organisations. What is one thing you think should be on everyone's radar?
SC: Anything to do with supporting access to arts education, which has been horribly eroded by our government in the last years. As a nation we have an enviable culture industry, including creators, producers and entrepreneurs, so it is disingenuous not to offer arts education for all.
TW: What's the quality you most admire in people and why?
SC: Genius. Because it is bestowed on so few and impacts so many. We need to be led by the best thinkers.
"We have an enviable culture industry… so it is disingenuous not to offer arts education for all."