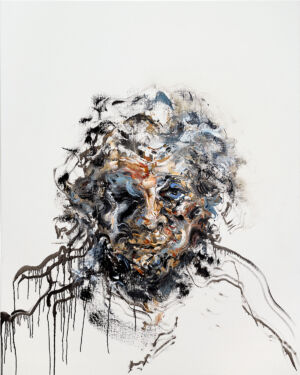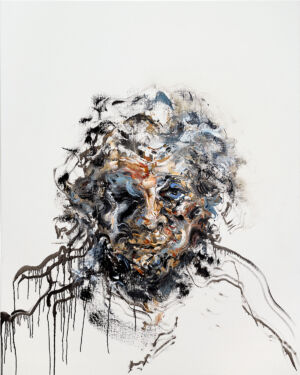 Q&A National Treasure and Renowned Artist Maggi Hambling
After discovering her love of painting aged 14, painter and sculptor Maggi Hambling has been one of Britain's most significant and controversial artists for nearly half a century, exhibiting all over the world and collecting countless accolades along the way.

Her work, which saw her become the first artist in residence at The National Gallery in 1980, included public sculpture in tribute to writer Oscar Wilde (A conversation with Oscar Wilde in London) and composer Benjamin Britten (Scallop in Aldeburgh, Suffolk, which was awarded the Marsh Award for Excellence in Public Sculpture).

An artist who "needs complete freedom to respond to the spirit of [her] subject", Hambling continues to move, seduce, and challenge with her work. Most recently, A Sculpture for Mary Wollstonecraft [2020] – a sculpture dedicated to the 18th-century writer and feminist hero – was unveiled in London's Newington Green and sparked instant debate and countless column inches, proving Hambling's work is as defiant and thought-provoking as ever.

As well as recent solo exhibitions in The National Gallery and the British Museum, London, and 2019 retrospectives at CAFA Museum, Beijing, and the Guangdong Museum of Art, Guangzhou, China, she is also the subject of a BBC documentary by Randall Wright, Maggi Hambling: Making Love with the Paint, which is currently available to watch on iPlayer. Wright's moving film was made to commemorate Hambling's 75th birthday last year and is the perfect complement to our punchy, gem-filled exchange with the artist below.
THE WICK: Talk us through your normal Monday.
Maggi Hambling: As with any other day, I rise early, make a drawing, then a cup of coffee and face the painting wall.
TW: Who would be your ultimate Monday Muse?
MH: It's very difficult to choose one, but Dusty Springfield, God, Marilyn Monroe, Samuel Beckett and the Dalai Lama would enter the equation.
TW: How has lockdown affected your creative process?
"From time immemorial an artist must be a seeker after the truth."