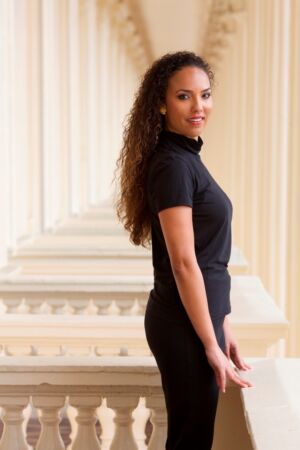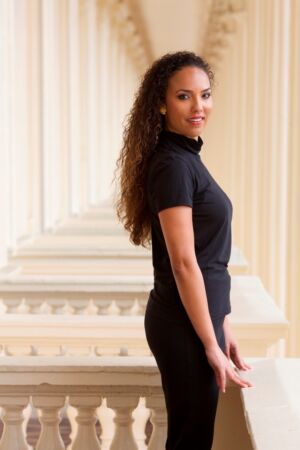 Interview Patron of the arts Princess Alia Al-Senussi
Interview
Princess Alia Al-Senussi
29 November 2021
Interview
Princess Alia Al-Senussi
29 November 2021
A descendant of Libyan royalty, Princess Alia Al-Senussi, PhD, grew up between Egypt, South Dakota, San Diego and Minnesota. Now based in London, she is an active member of the contemporary art world, working to bridge networks in the Middle East, UK, Europe and Asia. She has also become an outspoken voice on how the arts can advance and shape societies, particularly through her work as Art Basel's representative in the UK and the Middle East.

In addition to being a founding member of Tate's acquisitions committee for the Middle East and North Africa and a board member for Art Dubai and the 1:54 Contemporary African Art Fair, she was appointed senior advisor to the Saudi Arabia's Ministry of Culture in 2019. She focuses on developing international partnerships while working on a variety of projects including the upcoming Diriyah Contemporary Art Biennale, which is running from 11 December 2021. Of the event's 63 artists, 26 come from Saudi Arabia. Princess Alia Al-Senussi shares what else to expect…
THE WICK: Talk us through a typical Monday.
Alia Al-Senussi: It depends on the time of year. I have no typical days, and I don't know if this is a curse or just the nature of being obsessed with obligation, but I believe that every day is a work day, and a day for action and renewal. Sundays are sometimes Mondays due to the Saudi working week, and currently every day is a Monday for the inaugural Diriyah Contemporary Art Biennale and Art Basel Miami Beach.
TW: How do you choose which projects to get involved with, and what personal mission underlines them all?
AA: I believe that art can fundamentally change our world. I started my professional career obsessed with the notion of what the Arab world could be, in the context of contemporary art and identity. My enthusiasm for joining things can be traced to that – to wanting to belong, but also to wanting to nurture. Culture, at its core, can bring us to a closer understanding of our shared purpose of humanity – I will give my all to any organisation, personally and professionally, that tries to build a bridge with their communities and with the world, by explaining who we are through the best ambassadors any society can appoint, our artists and cultural organisations.
TW: How have the events in the past year impacted artists from the Arab world and your approach to supporting them?
AA: The Arab world has dealt with so much change, so much revolution in all senses of the word that Covid was another such moment. It was a moment of lockdown, but then a moment to just move on and renew. If anything, I see the Arab world as having been able to understand that difficult times are a matter of resilience and renewal. You grit your teeth. You get through it and then you open the next chapter and flourish.
TW: What does your role as Art Basel's UK and MENA Representative involve?
AA: My work with Art Basel encompasses and envelops so much of my life – my role in the context of the Middle East is totally different than my role in the UK. The Middle East is about being that ambassador on both sides – helping a nascent art market enter the art world ecosystem, and then also encouraging that ecosystem (which is notoriously closed off) to accept the newcomer. In the UK, we have an established art world and it's about taking care of our partners and team members, finding those points of contact, and helping support all that happens culturally around London and the wider community. My life with Art Basel is really about understanding the nuances of the art world and working with this organisation that fundamentally understands the same.
"I believe that art can fundamentally change our world."