Spotlight Collage Artist Sharon Walters
Championed by Péjú Oshin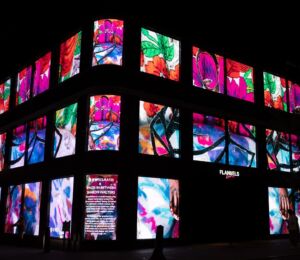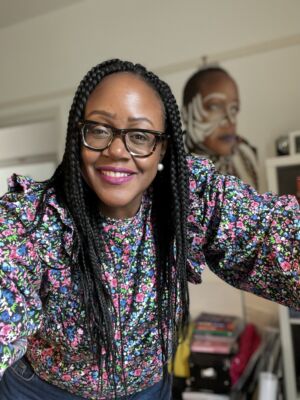 The dream team that is British-Nigerian curator Péjú Oshin and London-based artist Sharon Walters have been teaming up on mentoring projects and exhibitions since 2020.

Oshin, who was recently appointed associate director at the Gagosian gallery following her departure from Tate where she worked as the curator for young people's programmes, recalls how she met this week's spotlight artist. She says: "I first encountered Sharon online while she did an Instagram live for Tate and instantly fell in love with her. The following year I curated Beyond Boundaries, an outdoor art project at Tate involving five young and emerging artists, and knew she would be the perfect person to approach as a mentor for one of the artists based on all I had seen of her."

It's perhaps not surprising that Oshin thought Walters would make a great mentor, the intention of Walters' practice is to empower those who are marginalised to take up space, create their own spaces and develop opportunities to be seen, heard and instigate change. Her current series, entitled 'Seeing Ourselves', is a multidisciplinary body of work celebrating Black women, their histories and futures. It includes handmade composite images she created by cutting, gluing and manipulating one or more pictures into dimensional portraits, a podcast series and events in collaboration with various artists, historians and organisations.

Oshin says: "I love Sharon's work for many reasons, primarily because it offers Black women the opportunity to be central to a narrative and see themselves. The latter is a call to action of which I draw from the title of her ongoing series 'Seeing Ourselves', which has been seen by thousands through the community that she has fostered which reaches globally and is in the thousands.

"I'm truly inspired by the space she creates for not just us as an audience looking and experiencing her work but also for herself, so that we might collectively look at ourselves and importantly through a dual lens of joy and vulnerability, which she holds brilliantly."

Walters regularly partners with a number of prestigious organisations including the National Maritime Museum, Soho House and the National Portrait Gallery. She considers being commissioned by the National Portrait Gallery to create a collage work featuring iconic Guyanese activists Eric and Jessica Huntley, founders of London-based publishing company Bogle-L'Ouverture Publications, as her biggest achievement to date.

Walters says: "They set up supplementary Saturday schools for Afro-Caribbean children with the aim of raising educational attainment by teaching curriculum subjects alongside Black history, to raise self-esteem, increase chances of gaining qualifications and prepare them for employment. I attended a Saturday school run by the phenomenal Huntleys. To create a piece featuring them for the National Portrait Gallery is a huge honour as they have made a huge impact on who I am and how I see myself."

You can see Walters and her work next in a series of lives events for 'Seeing Ourselves' in early 2023. She is also currently recording the second 'Seeing Ourselves' podcast series in collaboration with the National Maritime Museum.

About the champion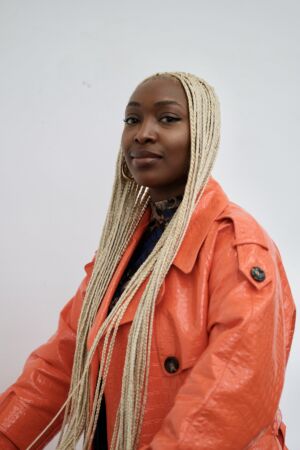 Curator, writer and lecturer Péjú Oshin was an easy choice for this week's champion – she has a history of supporting young and emerging artists and cultural producers through her work at Tate, Barbican and Wellcome Collection. In addition to currently working at Gagosian as associate director, she is an associate lecturer on fashion and culture at Central Saint Martins and the author of Between Words & Space, a collection of poetry and prose.
"I love Sharon's work for many reasons, primarily because it offers Black women the opportunity to be central to a narrative and see themselves."