Spotlight Contemporary artist Lydia Baker
Championed by Michelle Lee Medjeral-Thomas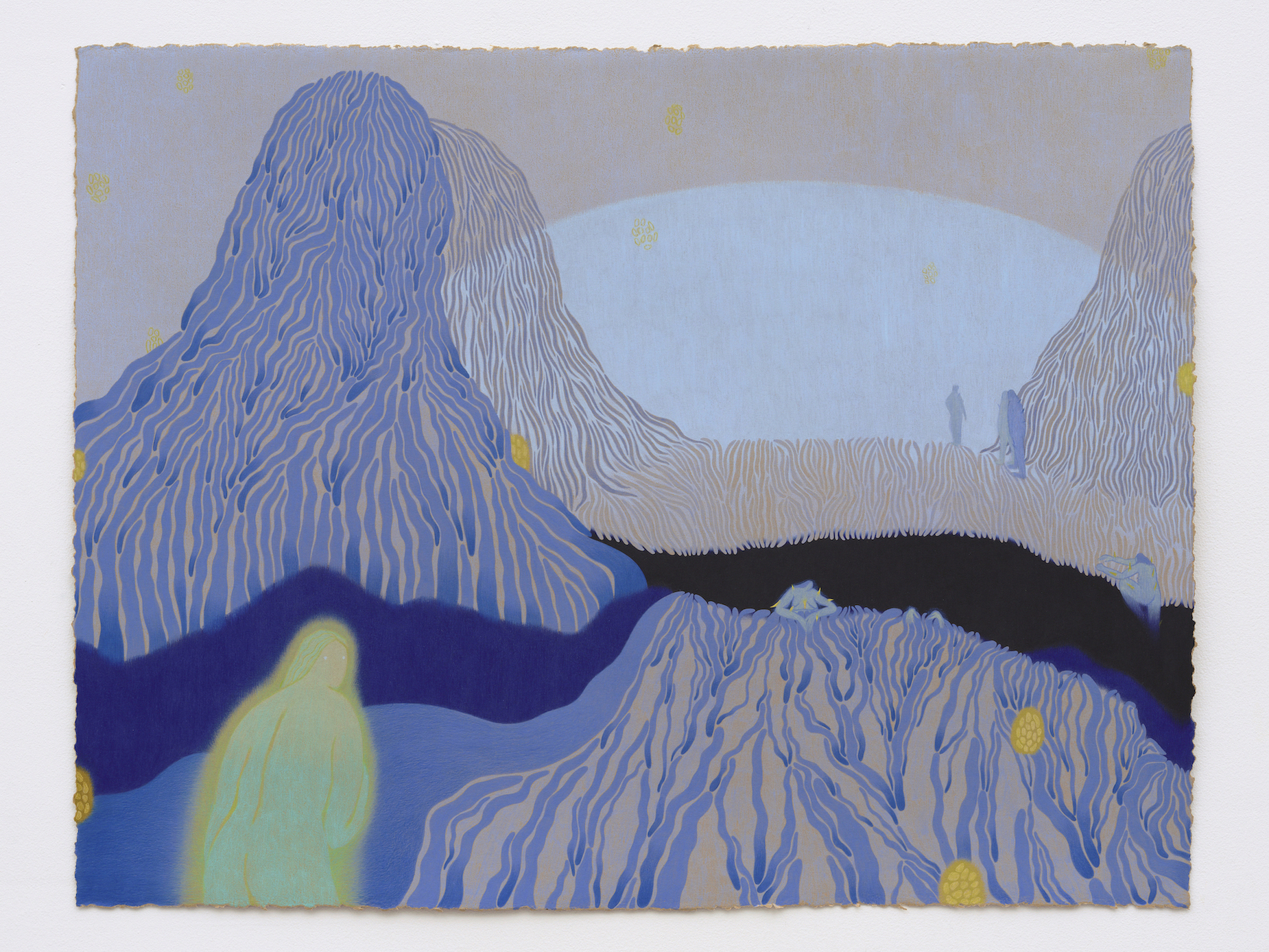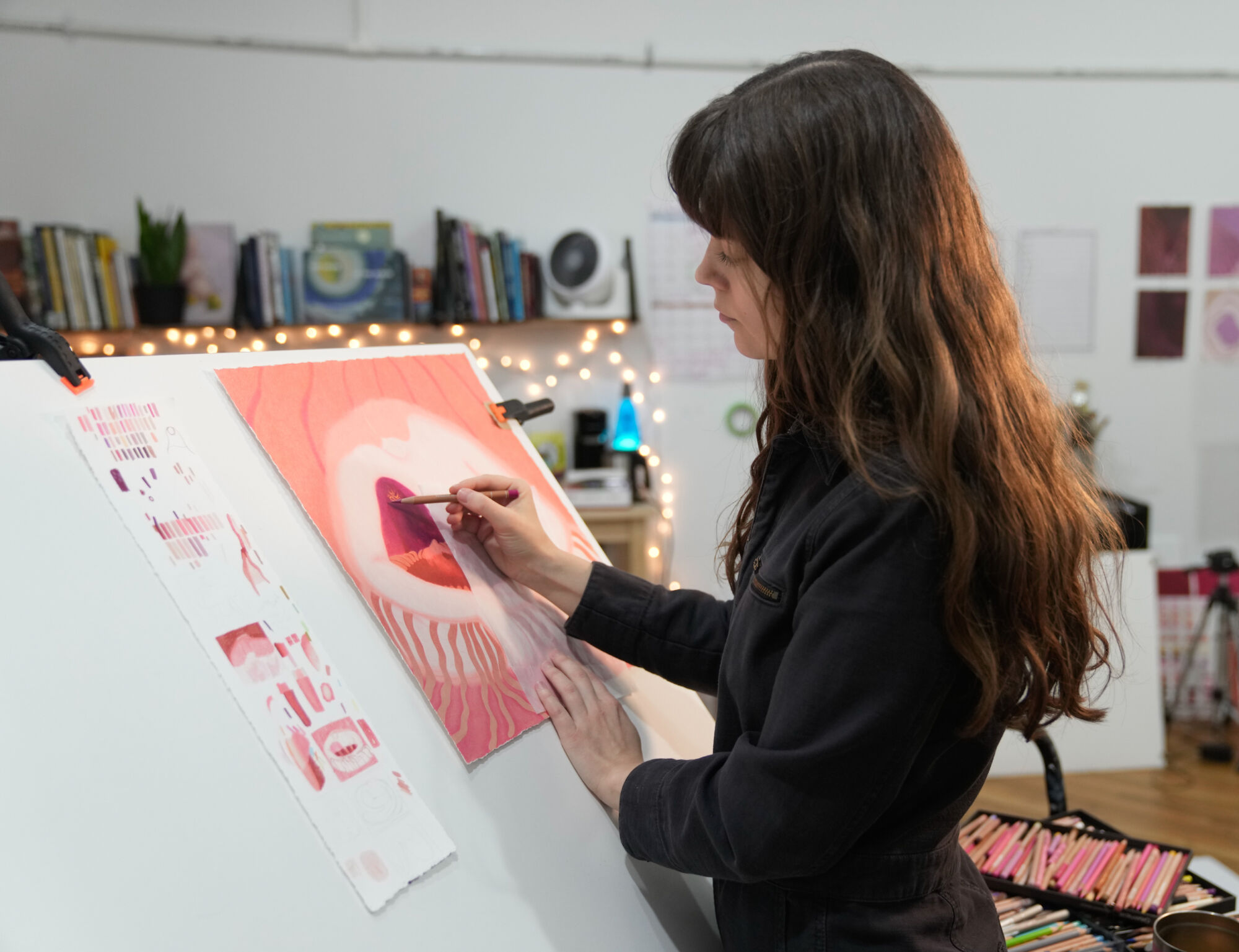 Photography
Nick Starichenko
11 January 2023
Photography
Nick Starichenko
11 January 2023
We're only a few days into the new year but the London Art Fair is wasting no time to kick off the international art collecting calendar. Returning to its January slot on 19-22 January, London Art Fair 2023 will welcome over 100 galleries from around the world, including Wilder Gallery and the upcoming solo show of Lydia Baker, 'Encounters'.

Wilder Gallery founder Michelle Lee Medjeral-Thomas says: "I'm incredibly excited and privileged to be working with Lydia and look forward to showcasing her stunning works at the London Art Fair. I first came across Lydia's work online. In particular, a piece called 'Navel' (2022, 18 x 14 inches, coloured pencil and wax pastel on paper) caught my eye. I was instantly drawn to it and it lingered in my mind, forcing me to repeatedly revisit the image. For me, this piece had such an alluring and beautiful balance of colour and composition. I was simultaneously drawn to the simplicity of form but also the intensity of detail and the build-up of mark-making. It all happened pretty quickly, I contacted Lydia in early November and within days we were discussing bringing her work over for the London Art Fair in January and a group show at the gallery later in 2023."

Encompassing drawing, printmaking and painting, Baker's work creates a more accepting world for women, exploring and redefining modern perceptions of joy, acceptance, and home. She says: I've been developing my women-centred, surreal world for the past few years. My drawings combine imagined ideals and dreams with memories and impressions of real places I've loved. My process begins in Brooklyn on the walk to my studio as I observe and collect colour palettes and anthropomorphic shapes. Once I'm back at the studio, I work intuitively and from memory, incorporating visualisation meditation. I deliberately use a labour-intensive medium – coloured pencil on paper, in a ritualistic manner, as a way of honouring my subject matter."

Medjeral-Thomas adds: "Lydia's dreamscapes are beautifully poetic and confident and are women-centred environments where fantasy, the spiritual and anatomy intermingle. A tremendous amount of labour-intensive mark-making and layering of colour creates the most arresting 'glow' to the works. I'm very much drawn to traditional mediums such as painting and, in this case, works on paper, where artists are interpreting their chosen medium in very unique and contemporary ways and where artists are challenging expectations and expanding dialogues of what their medium can deliver. Colour pencil has associations with childhood and drawing and there is a beautiful tenderness to this which Lydia then builds upon with her own experience of living within a female body and interpretations of cycles of time and change. The undeniable intimacy and otherworldliness of Lydia's world intrigues, awes and haunts me."

You can experience Lydia's world for yourself at London Art Fair at Wilder Gallery's Stand P13, and in the group show 'A Suitable Accomplishment' at Trotter & Sholer in New York from January 14.

About the champion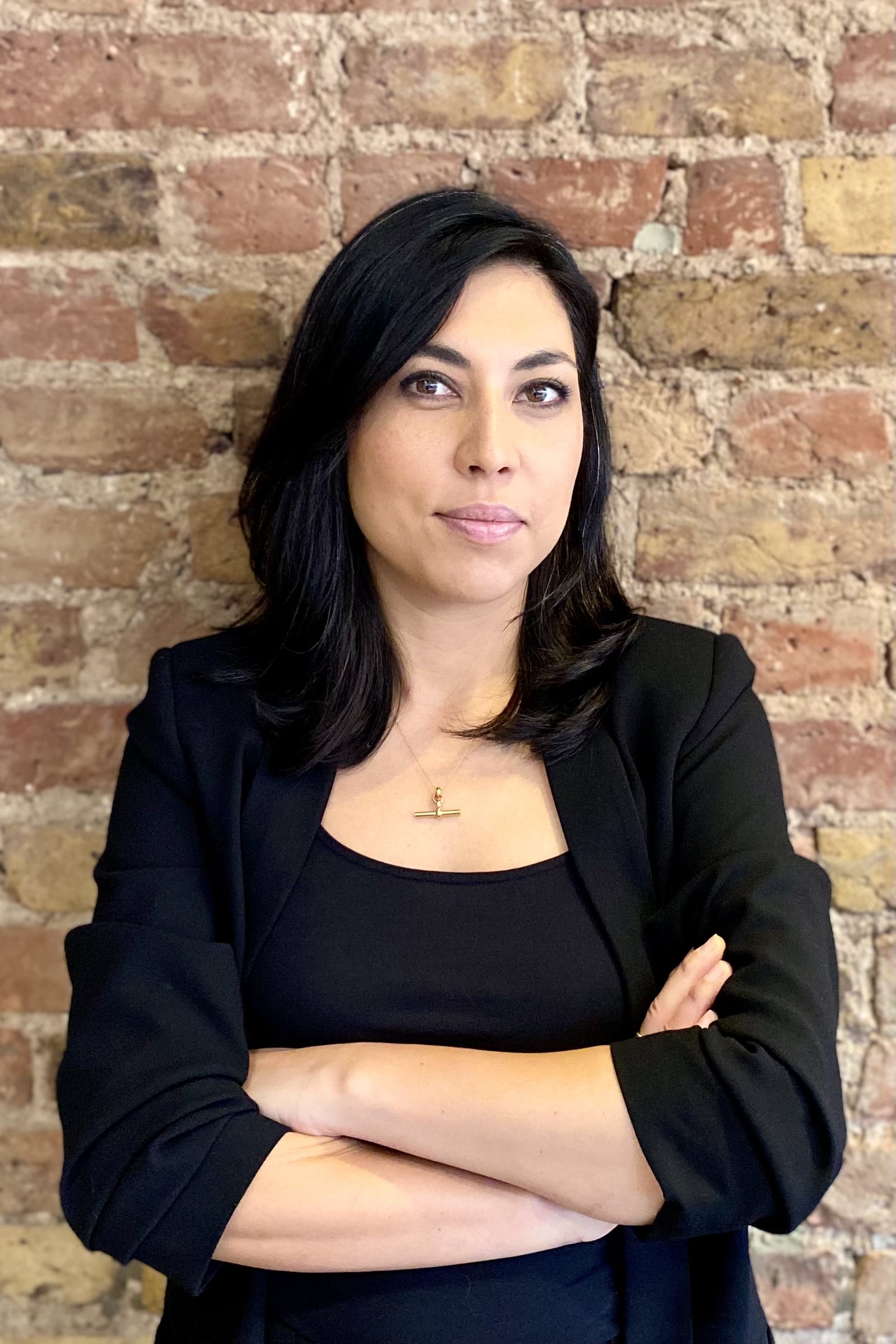 Michelle Lee Medjeral-Thomas didn't waste her lockdown on making banana bread but instead launched the Wilder Gallery, which opened its doors to its Kensal Rise, London exhibition space in April 2021. Drawing on her more than 10 years of industry experience, the gallery is dedicated to championing early career and female artists, as well as raising money for great causes including The Trussell Trust, Cancer Research UK, and Mind.
"The undeniable intimacy and otherworldliness of Lydia's world intrigues, awes and haunts me."